---
Wedding Date: April 5, 2008
Photographers: Mariae and Hali
Venue:
Barr Mansion
(Austin, TX)
Wedding Coordinator:
Your Very Own Fairy Godmother


This past Saturday was our 3rd destination wedding of the year! Trisha and Peter is yet another couple who travelled down with their guests to have their wedding in Austin! (H, make sure N reads this! Having your wedding in Austin is all the rage!!) And it was such a glorious day to have a wedding!!! Peter and Trisha got ready at the same hotel (which we highly recommend - as it makes logistics and pictures much easier!). When we arrived at Trisha's room, the first thing I noticed was a HUGE spread of food for all the girls getting ready - on the bed. That gives the word bedspread new meaning. (har har). So, I have decided that I want to be one of Trisha's bridesmaid. In fact, she told me after the wedding that when she and Peter get their vows renewed, I'm first on the list as potential bridesmaid. Seriously, this girl gave her bridesmaids soooo much cool stuff! Yes, I'm materialistic! I need stuffs! They received super cute zebra print overnight bags with pink luggage tags and one of my all time fave gifts - a pink leather flask. Hello??! If there's anyone who needs a drink at a wedding, its the bride and the photographer! :) So, this wedding was so awesome to shoot - besides having a fabulous bride and groom - Trisha and Peter had everything I ever wanted to shoot - all at one wedding! Check it out - Photobooth placed in the middle of a field. A cigar roller rolling out fresh cigar. Wait, this is in addition to the custom labeled cigars they had available for guests. Fans for the guests. A hot pink and orange theme!!! I love the color combo! An antique limo to take them away. Trisha and Peter, your wedding was absolutely beautiful and Hali and I had just the most fantastic time there!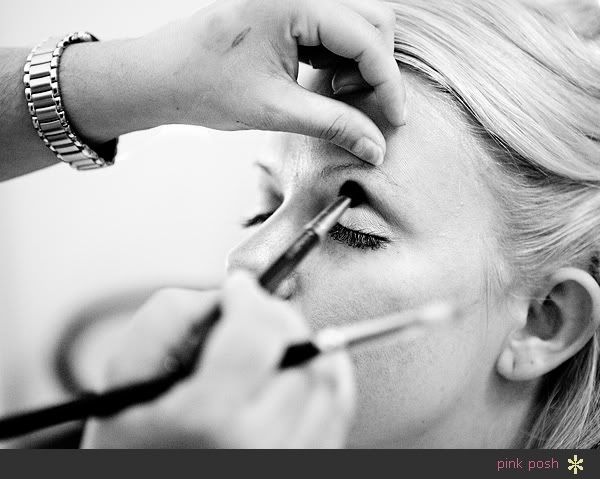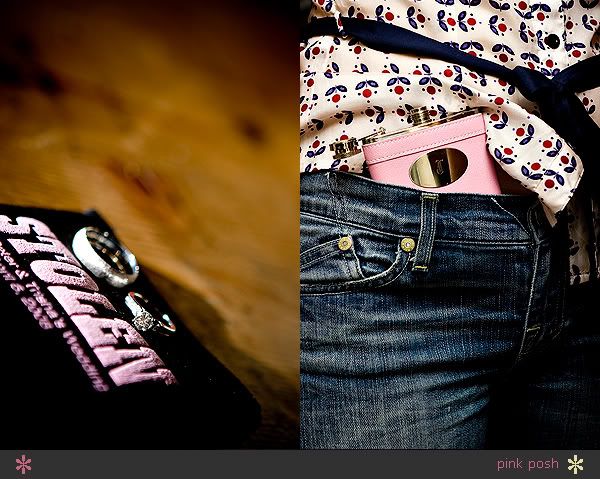 I want this flask.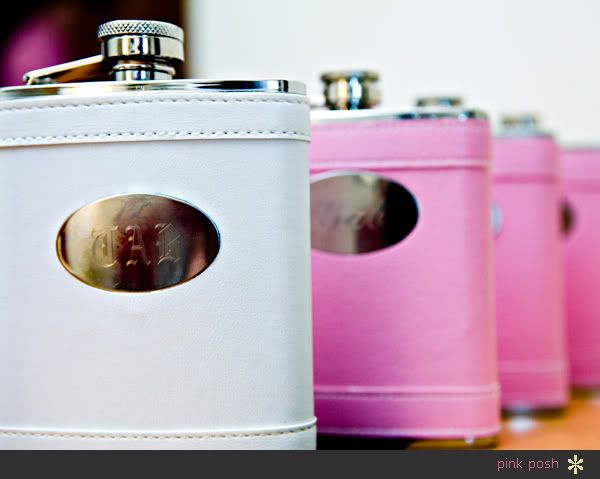 Trisha painstakenly glued jewels on the bottom of her shoes to say "I DO" and "TB." One of her bridesmaid mentioned to Trisha that her new initials was a disease. That's what friends are for!



Trisha totally went all out! Custom jersey as well as a kiss the bride tatoo!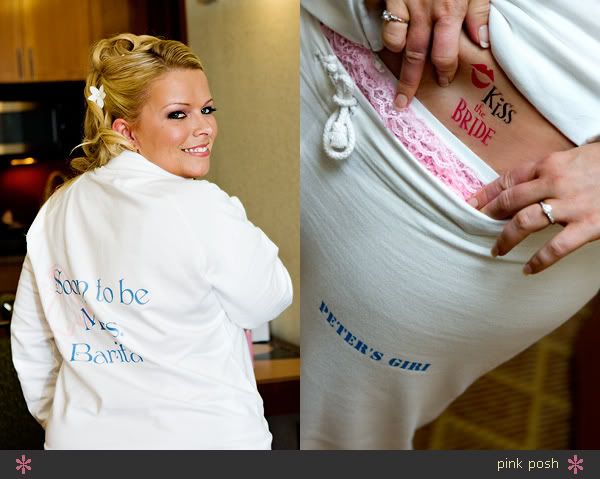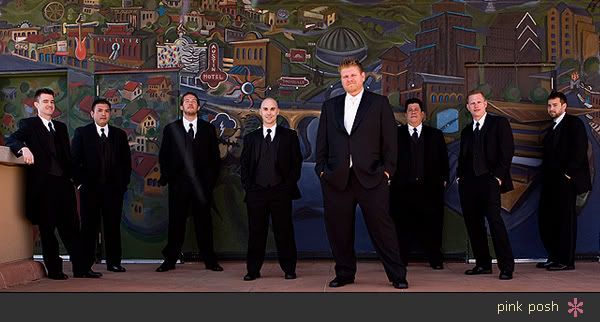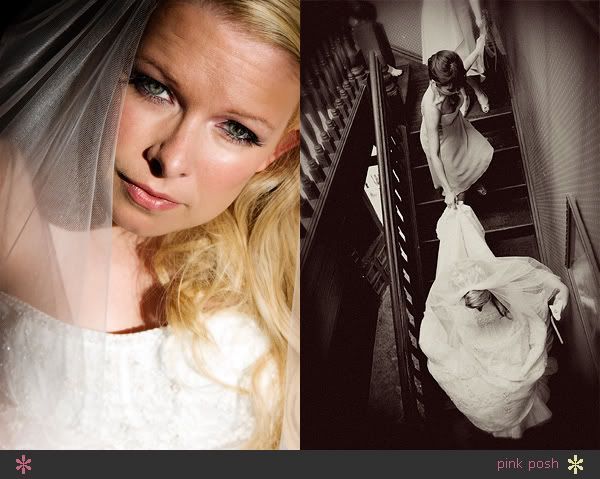 Hali shot this image of Trisha with her dad. I had dared Trisha to pop out her pink camera while she was walking down the aisle to Peter. I think her camera got confiscated though before she made it too far down.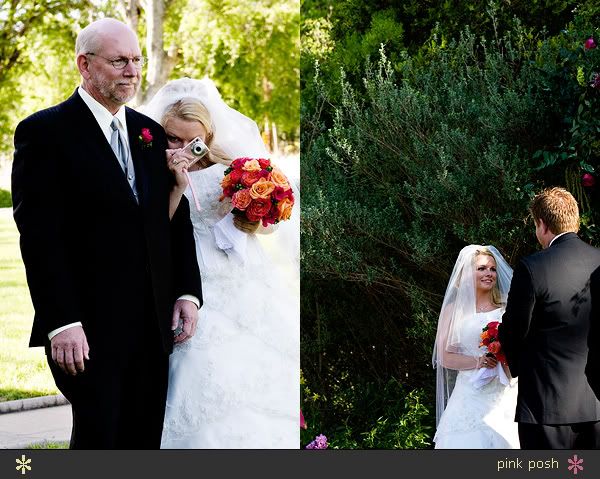 Look at that gorgeous color combination!!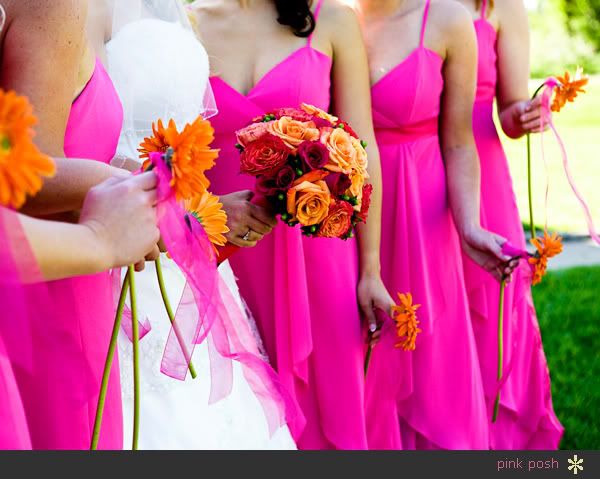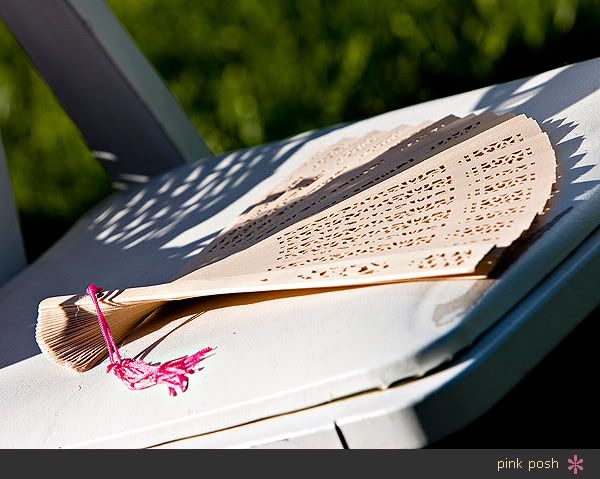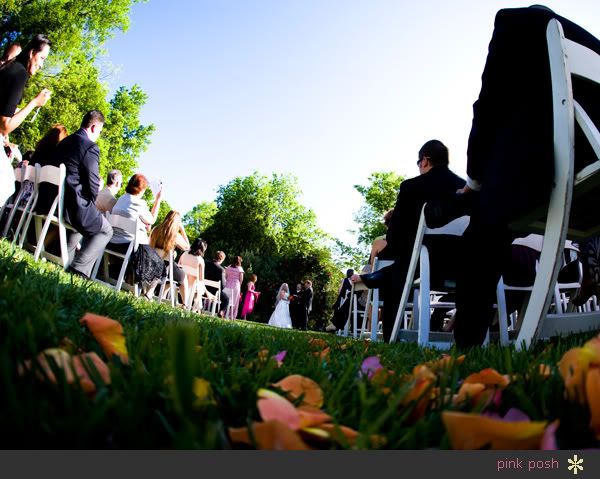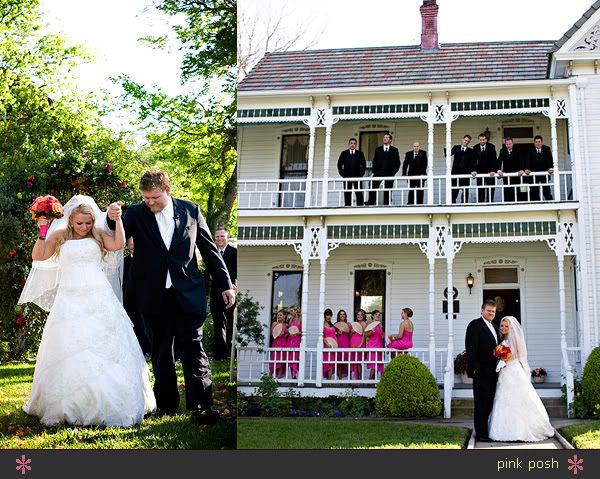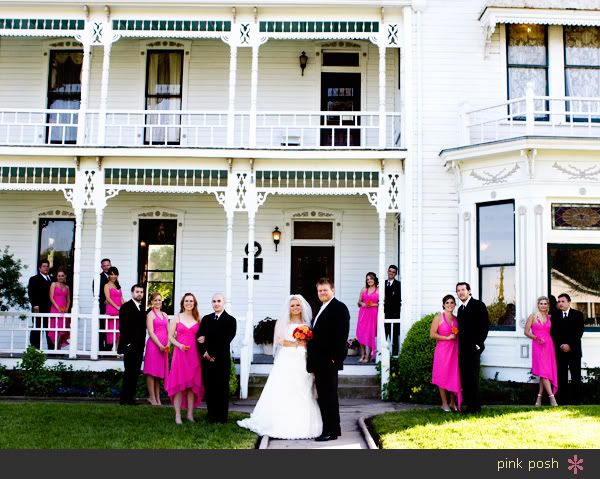 How much more perfect than having a photobooth out in the middle of a field? Photobooth was provided by
TNT Photobooths
.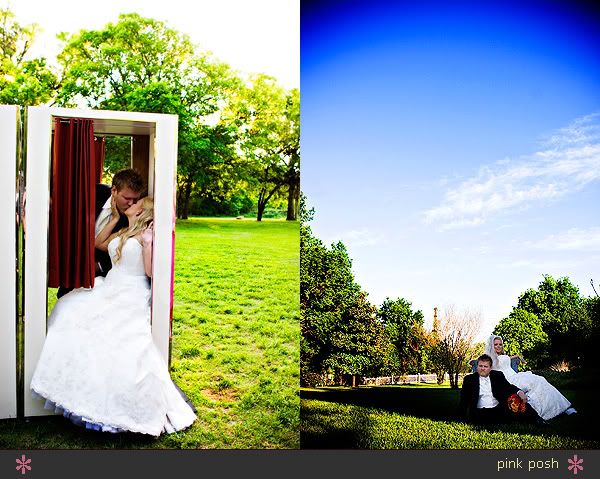 My version and Hali's version of the same shot.



A cigar roller from Cuba. This is the closest to a Cuban cigar you can get ....legally. (Although the leaves are from the Dominican Republican - but I still consider this a Cuban cigar :oP)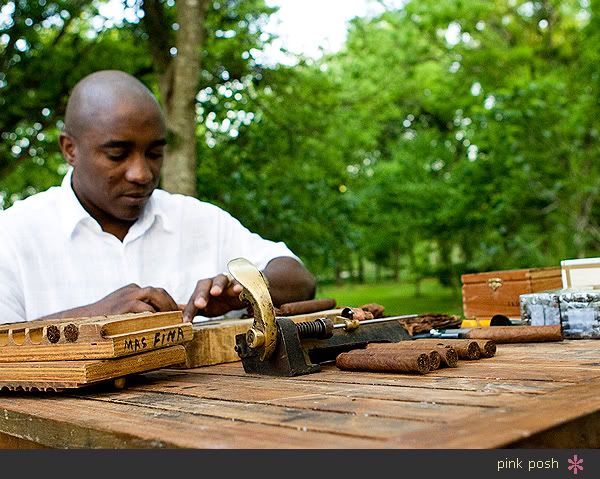 Trisha and Peter had these custom labeled cigars available for their guests - Cohiba style.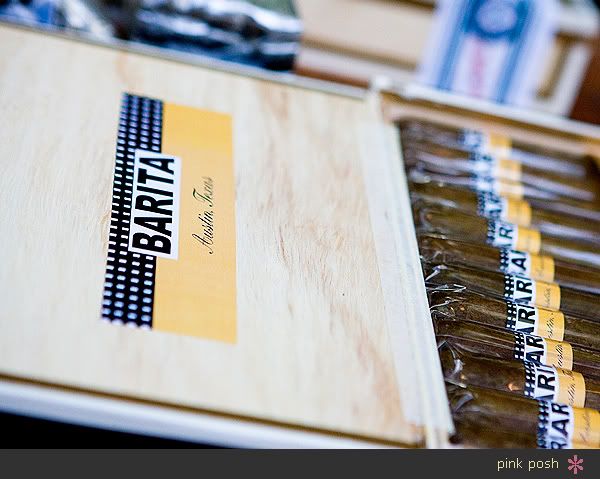 Cigar and a glass of wine. I think that about sums up the wedding day pretty good.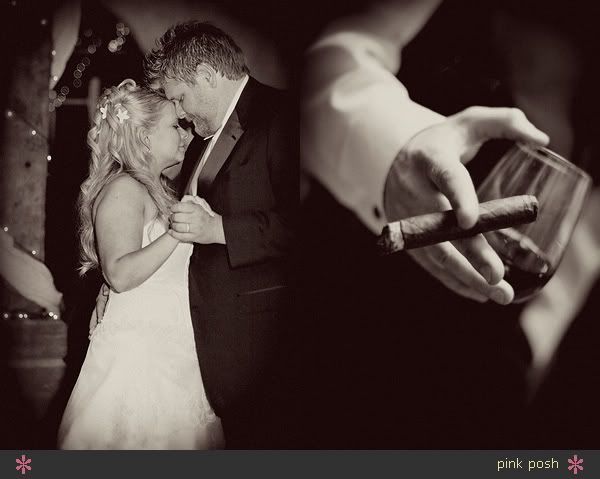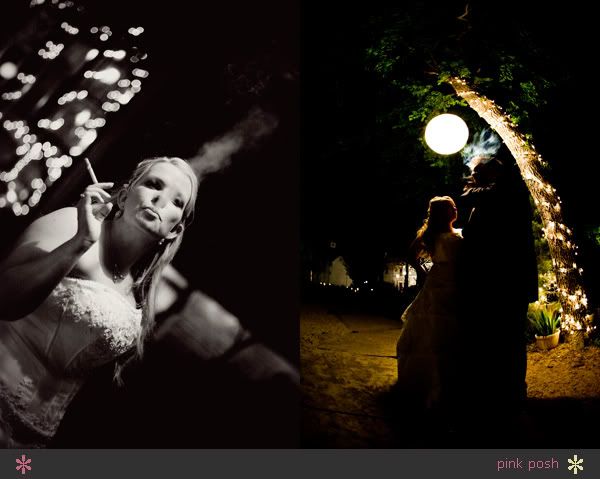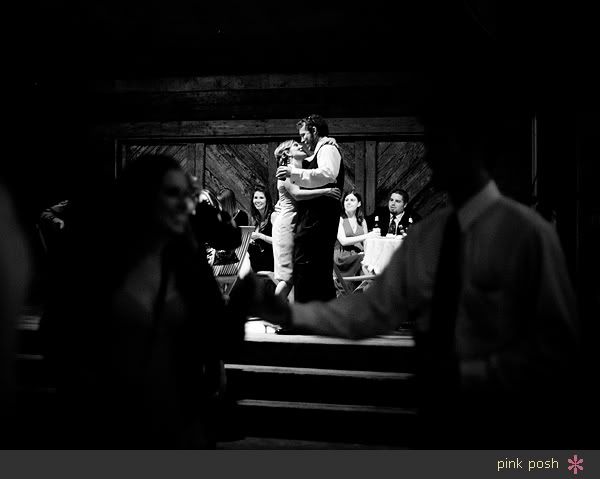 Peter in the photobooth - without Trisha.....:)



One of the guests suggested this idea for the ring - which I thought was wonderful!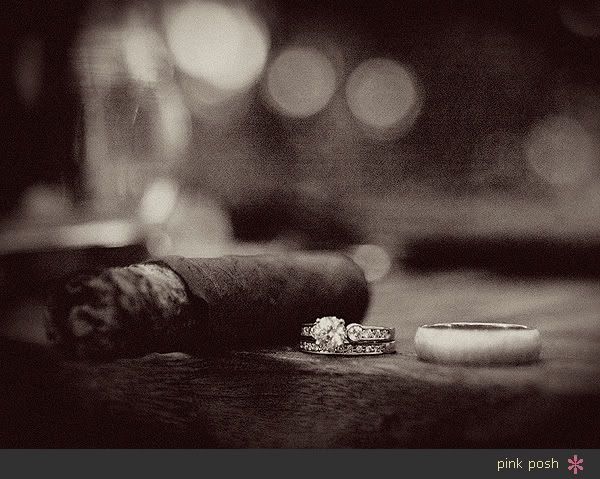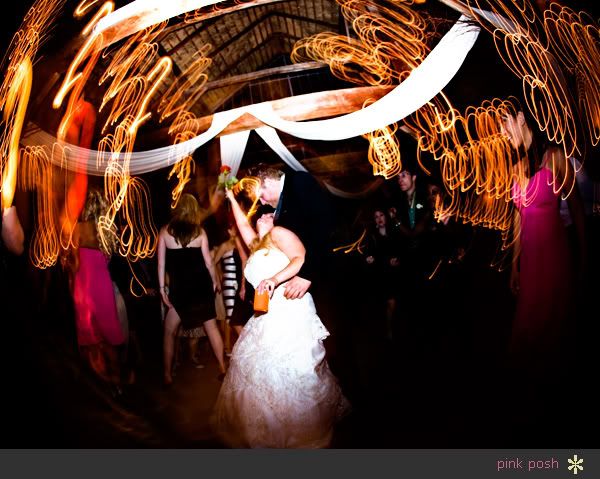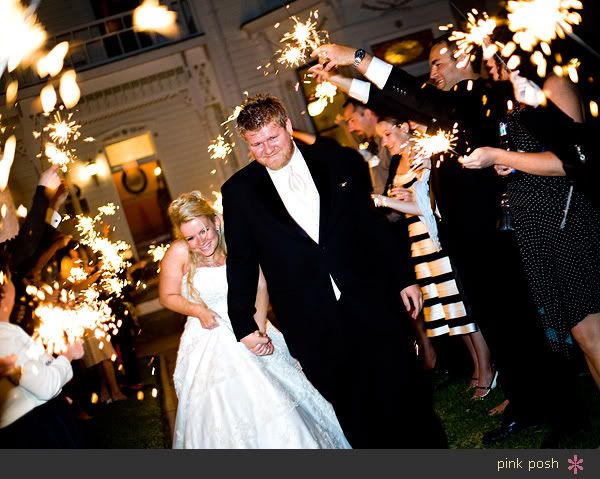 Trisha surprised Peter with an antique limo getaway. I wanted to make sure that they got at least a few portraits with the car so I had the driver stopped at the first McDonalds. We did this entire part of the shoot in the McDonalds parking lot.