Wedding Date: February 28, 2009
Photographers: Thurston

*

and Mariae

*


Ceremony: Sts. Simon and Jude (The Woodlands)
Venue: Kim Son Ballroom (Leland)
Florist:
SCF Events

Decor/Draping: Etoile

Finally...my last wedding in the month of February. :) And I have been telling Huong the last few weeks that her wedding blog was going to be up soon...and then I kept it from her. But she's really patient. Like crazy patient..or maybe she just doesn't believe me when I tell her my estimated timeline for when I think I might have time to update the blog. :) But, stalkers...it's here! And there's a ton of images for us to go through - I mean she did have like a 14-16 hours wedding. Let's just say that when we left the wedding at the end of the night...they only started dancing....I think Kiet was busting out with the "Carlton" when we left. :)

Stalkers, meet Huong and Kiet. :) I love her dress.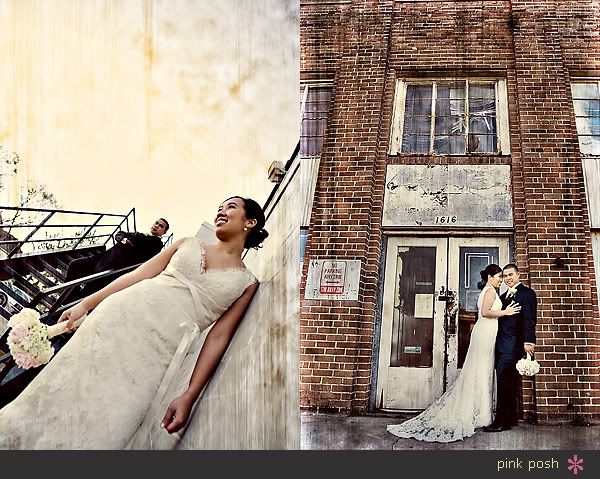 The morning started with the Tea Ceremony over at the bride's side of the family. Some decor..and yes...didn't you know that chinese characters had hearts shaped into them? :oP By the way...to all you "tea ceremony" brides out there...use big incense sticks! The small ones are too tiny for pictures! :)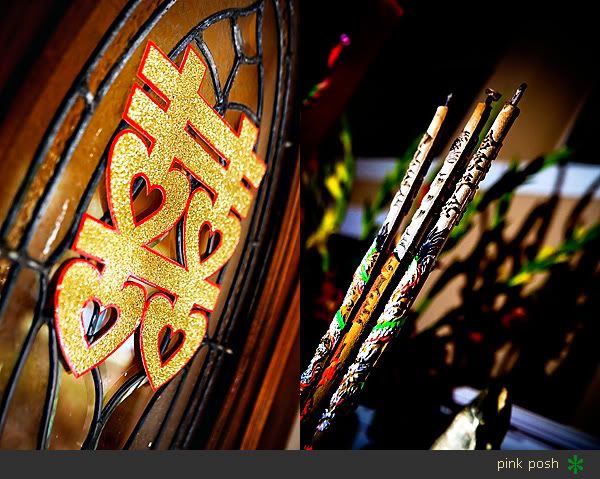 Fruits. I wanted to post this image because I remember at my own wedding that fruits for the tea ceremony was one of the most stressful thing for me! You had to get really specific fruits and it was considered bad if you happened to put out the wrong fruits. I'm not even sure if I got it right!


Tulips and cupcakes bouquets.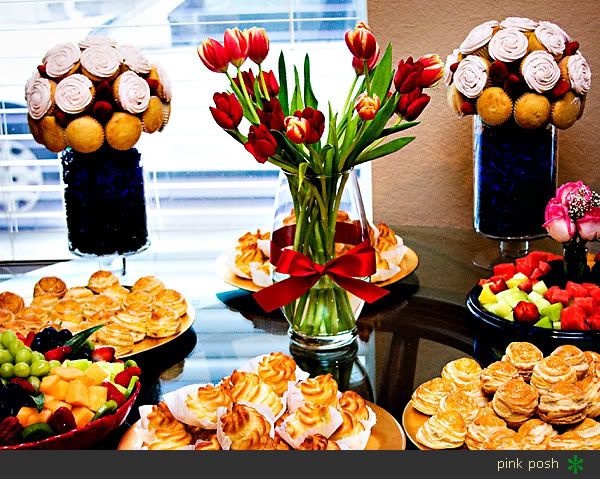 A close up - because it's not everyday you see a cupcake bouquet.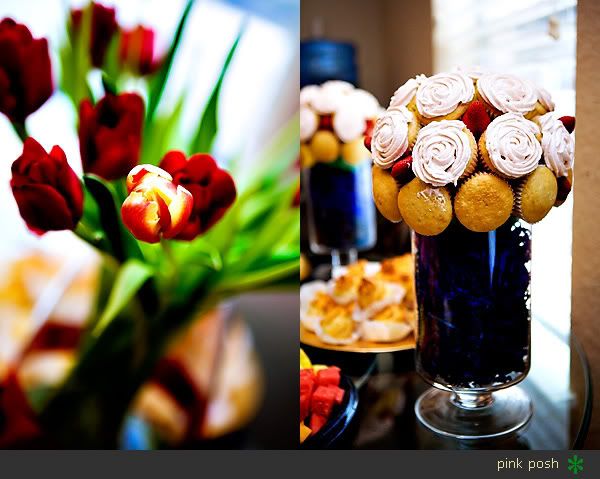 Ahhhh, yes. One of the bride's favorite vendor. Her super duper fun videographer. who covered her ceremony that morning! :) Let's just say that even I'm anxious to see the video that he put together for the them. :) I hear there's lots of pretty waterfalls in Houston. :)



And it ain't a tea ceremony unless there's a roasted pig involved. Bonus points to the bride and groom for decorating the pig. LOL. Who says you can't play with your food?



Love this moment when the groom first walks into the bride's house. :)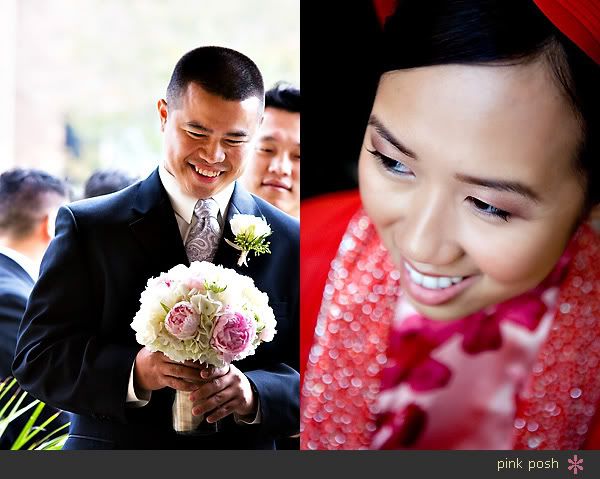 During the tea ceremony, there is typically a ring exchange....



..some clapping and congrats...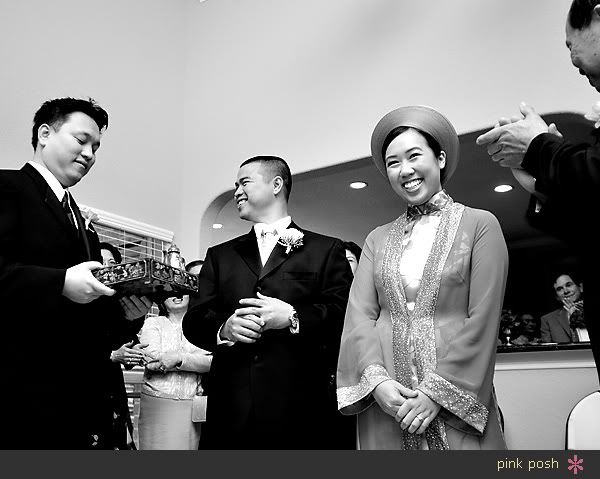 ...and a very determined attempt to wear earrings on the bride. This part usually takes about 5-10 minutes before the bride takes over and put it on herself!


The bride and bridesmaids in the traditional Ao Dai. :)



Her pretty flowers. I love peonies. I love tulips. I love ranunculus.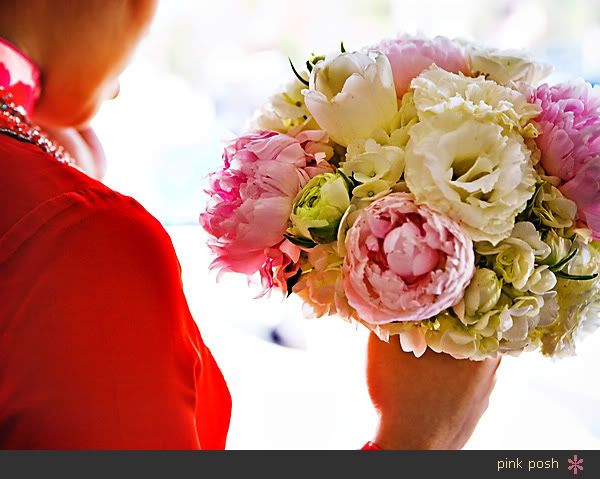 For some reason...we decided to do a total cheeseball mini-session. This was one of the lesser of the evils.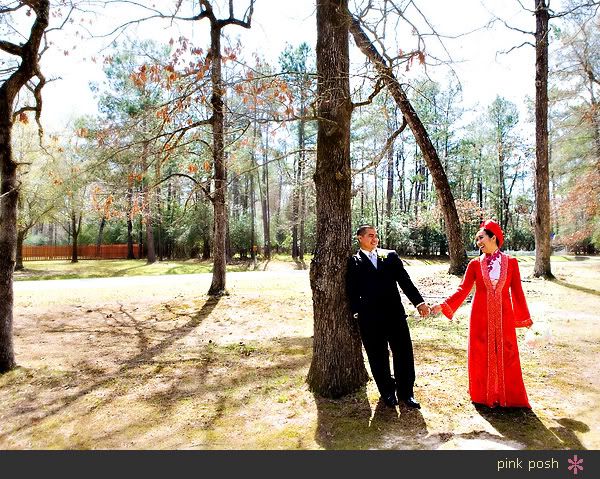 And...as I always suspected...shoes do grow on trees. :)



...as do wedding dresses. :oP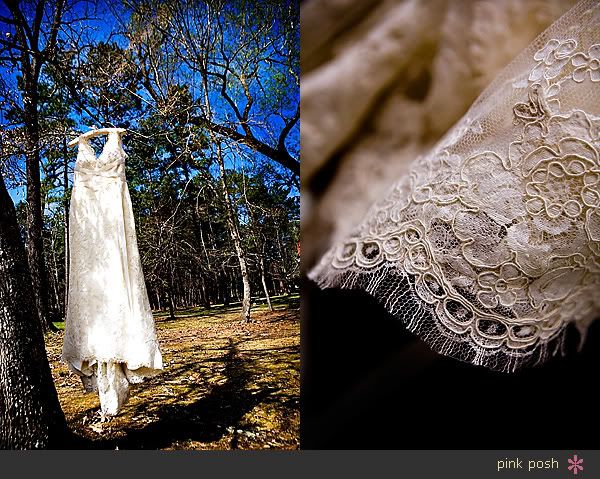 The bouquets hanging out with some chopped wood that came from their tree that Ike took down. (By the way...they did a second ceremony at the groom's side of the family...but I'm skipping over the images for those. It looks very much like the bride's side ceremony.) :oP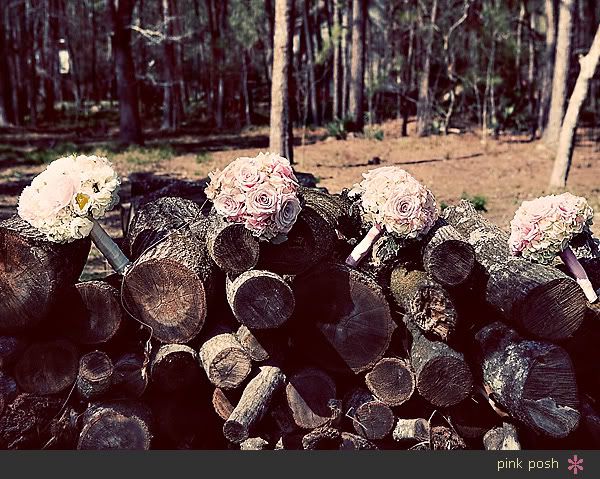 The beautiful decor at the the church.



I just really like this image.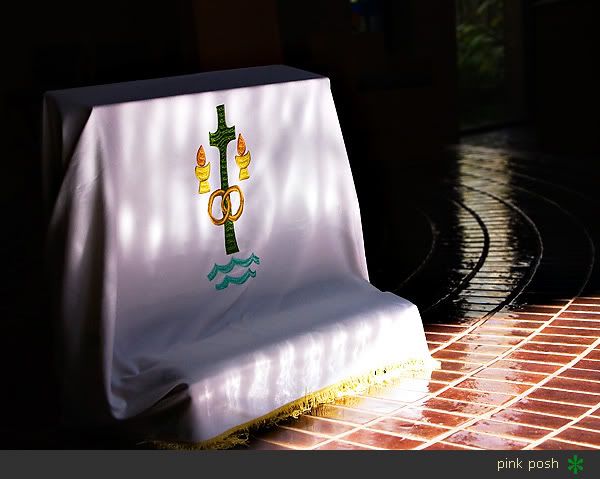 The flowergirl and the bride waiting for the third ceremony of the day to start...(By the way....did I mention that the wedding route so far has been - Spring to Houston to Conroe to The Woodlands...and later that evening it would take us to downtown Houston. In retrospect, I should have charged them mileage. :oP)



Thurst caught this image of the priest giving a pre-wedding blessing to the bride.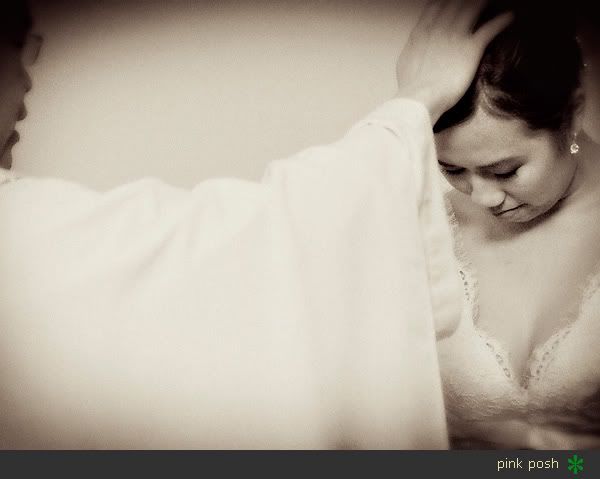 ...and he also caught her peeking out the curtains to watch the start of the ceremony.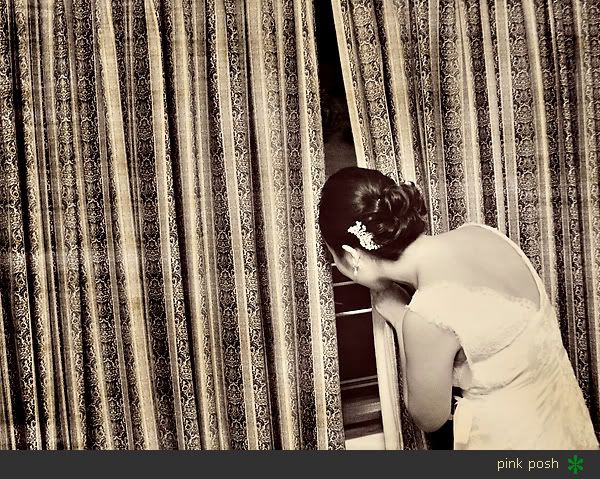 Thurst's view of the trip down the aisle... :)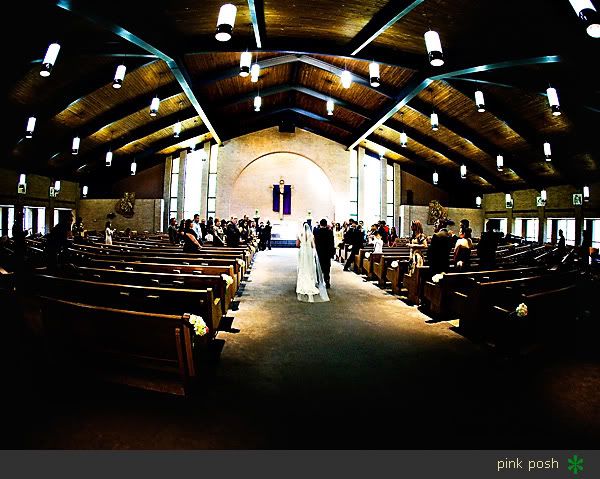 ...and my view. :)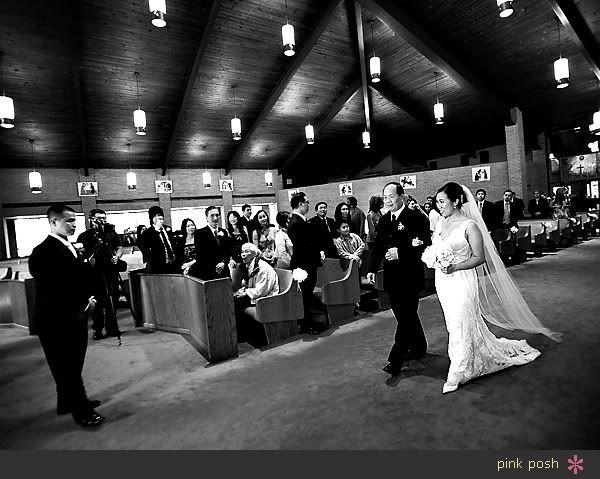 I love this moment. :)



We really did get beautiful light at the church..and they gave us pretty much free reign to wherever we wanted to shoot..as long as we didn't stand next to the priest.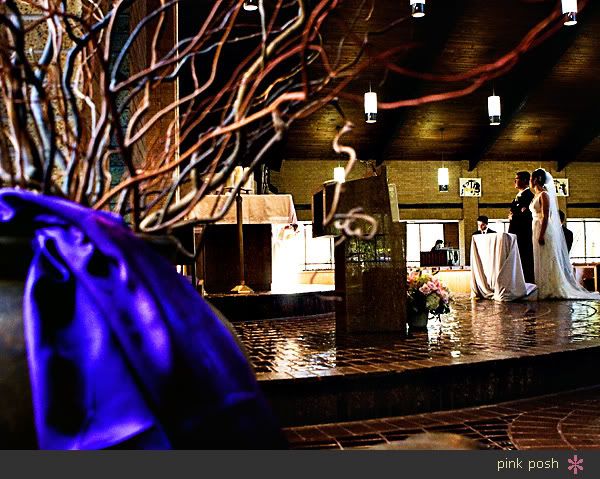 The second ring exchange of the day. (I think this one counts more though).


A little bit of lace. :)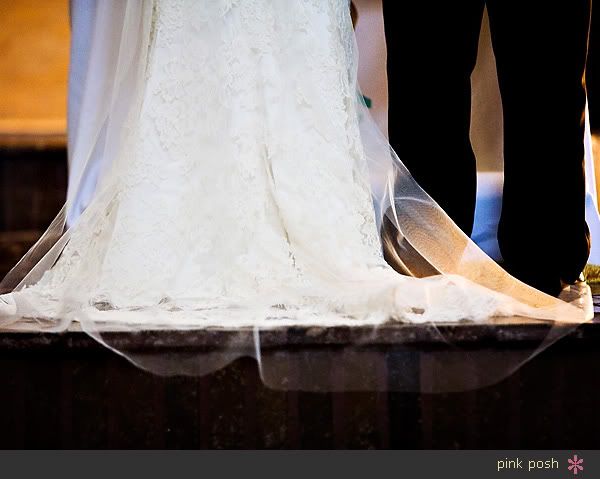 Their first kiss as Mr. and Mrs. :) I love that the priest stepped off to the side for their first kiss! I wonder why more brides don't ask their officiants to step off to the side before their first kiss...so they won't be in their pictures?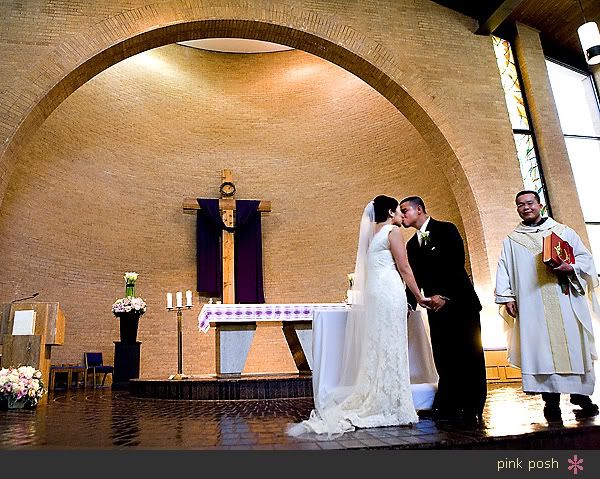 Why I think brides should wear a cathedral length veil during their ceremony. :)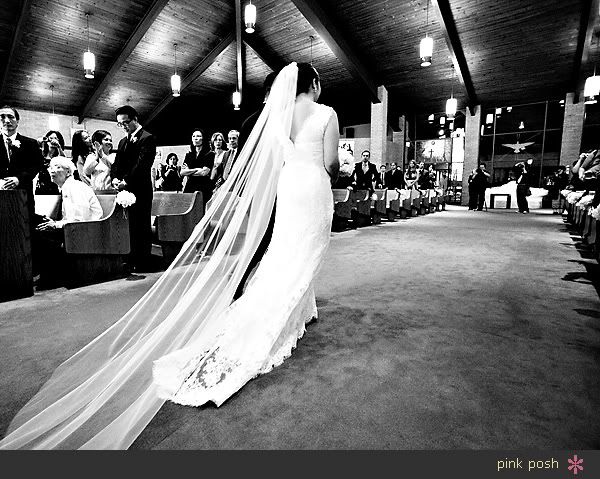 The wedding party downtown. :)



This image makes me laugh. I threatened to crop out the groomsman at the end who failed at the jump....but it's funnier with him in. :oP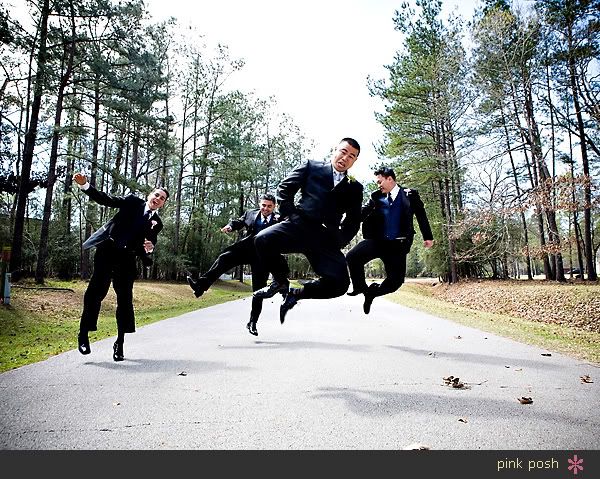 And how they look like when they aren't in mid-air.



Just something fun with the rings. :)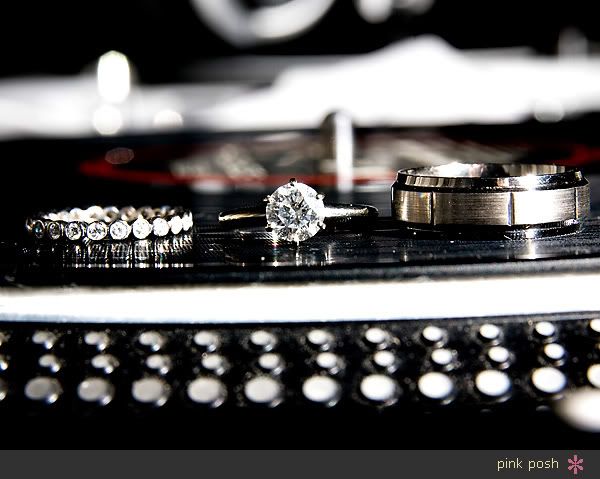 Stalkers...did you ever think that Kim Son Ballroom on Emanuel could ever look like this?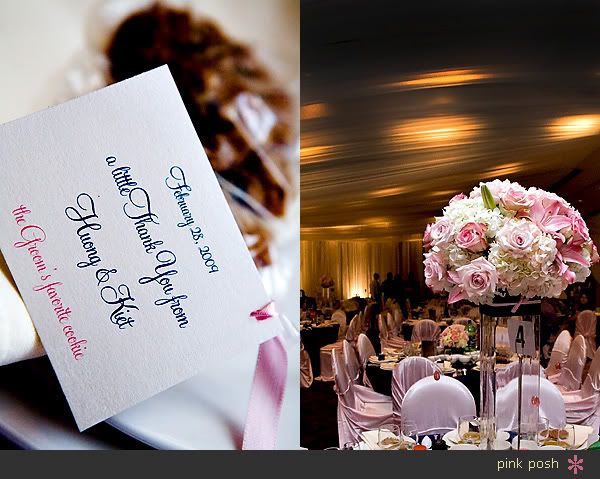 Thurst loves wedding with a candy bar. I thought I would put out that little piece of information out there for everyone. :)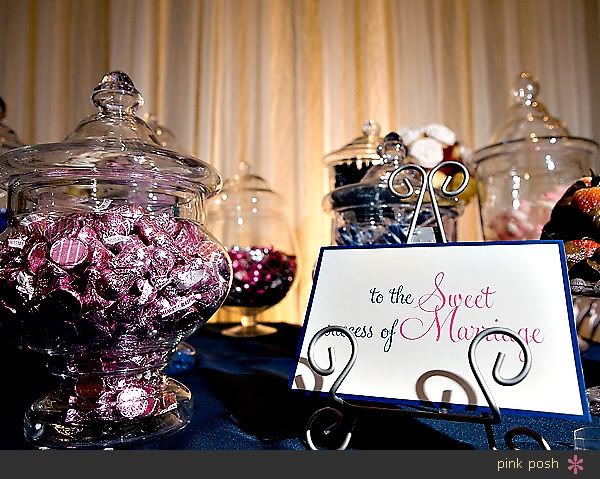 Sooo...this was my first dragon dance at a wedding! I have been wanting to shoot a wedding that had a dragon dance....and guess what...she didn't have just one dragon..she had four! There's three in this picture alone!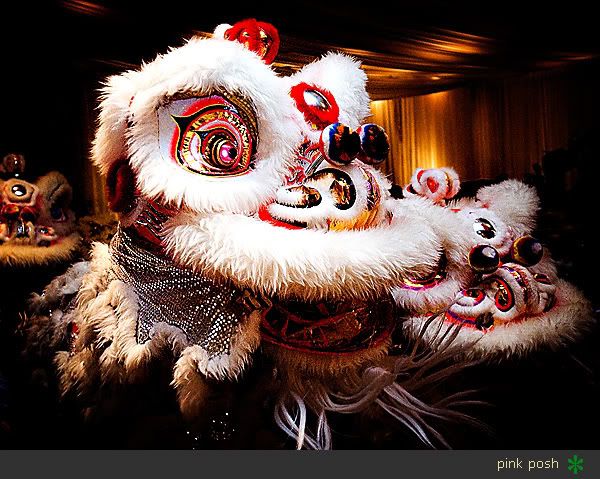 The dragons were so big...when they did jumps..they hit the ceiling. :) But the best part of this was that the guests got to "feed" the dragons dollar bills...which they in turn donated to a charity. Stalkers, I think that's awesome. :)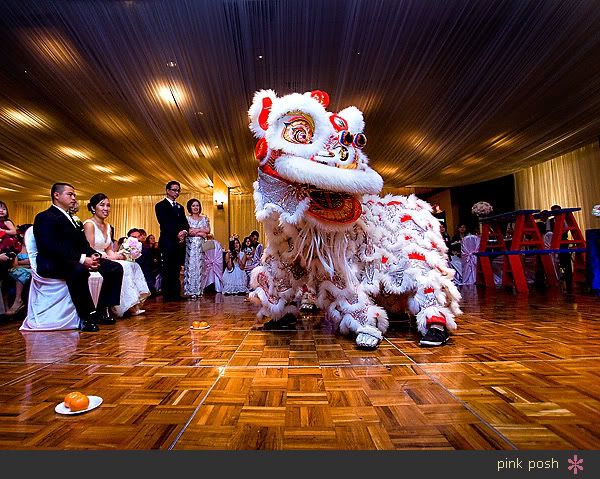 Well stalkers...you may know by now that it's not a vietnamese wedding until the bride gets blindfolded....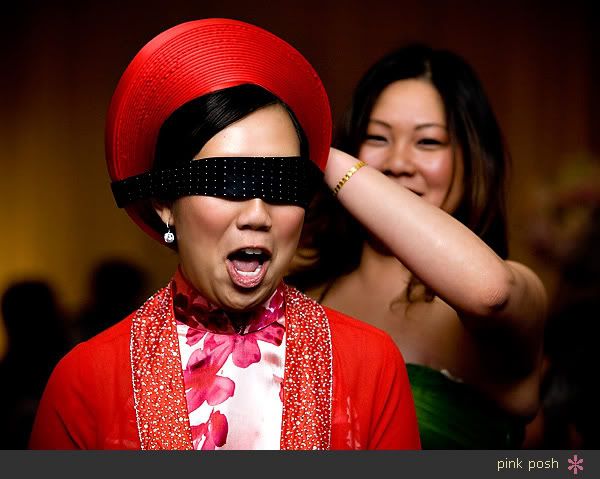 ...and made to do something embarassing...like having to identify her new husband by searching for his derriere. :oP Well, it beats having to do the egg game...oh wait..:oP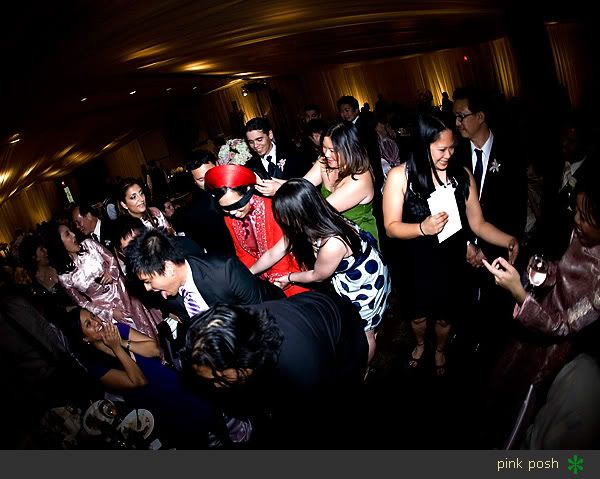 Self explanatory. :)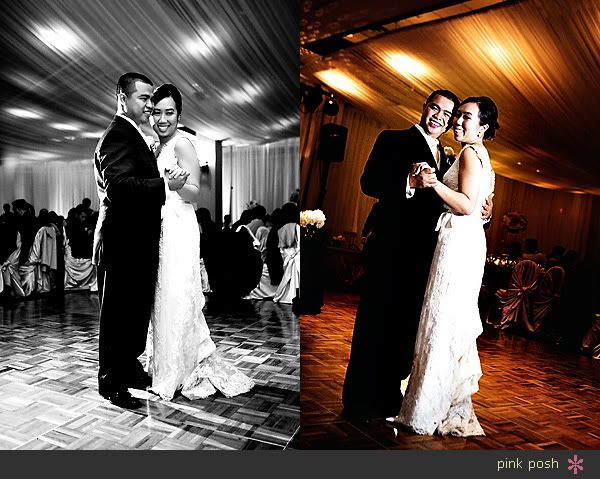 Awww..Thurst did good capturing this sweet moment during the dance. :)



First dance details. :)



And of course...this wedding blog would not have been complete without the groom's cake. Yes..that is the Toyota Center - in cake 3d. Apparently, they are still eating the groom's cake months later. :oP



And I just wanted to show you guys how much cake there were at the wedding.



Huong + Kiet, congratulations. :)