Wedding Date: August 9, 2013
Venue: Palms Hotel and Spa, Miami Beach, Florida
Photographers: Mariae and Hali
Okay, I'm just going to throw it out there. I have Miami on my brain. If you follow my Facebook and Instagram, you know this about me already. I've literally vomited up images and status every 2 minutes the past few days...but that's what happens when you fall in love. :) So I'm just going to try to move on with my life...by finishing up my infatuation with the wedding I shot this past Friday in Miami at the Palms Hotel and Spa. Stalkers, you guys know how much I adore shooting destination wedding. And although, this wasn't really a 'destination' for the couple, it was for almost all of their guests - many of whom flew in from Spain and Romania (where the bride and groom are from!). The day started with rain, but by the time the wedding rolled around, the skies cleared up and absolutely perfect light came out. :)
Stalkers, meet the gorgeous bride, Anca.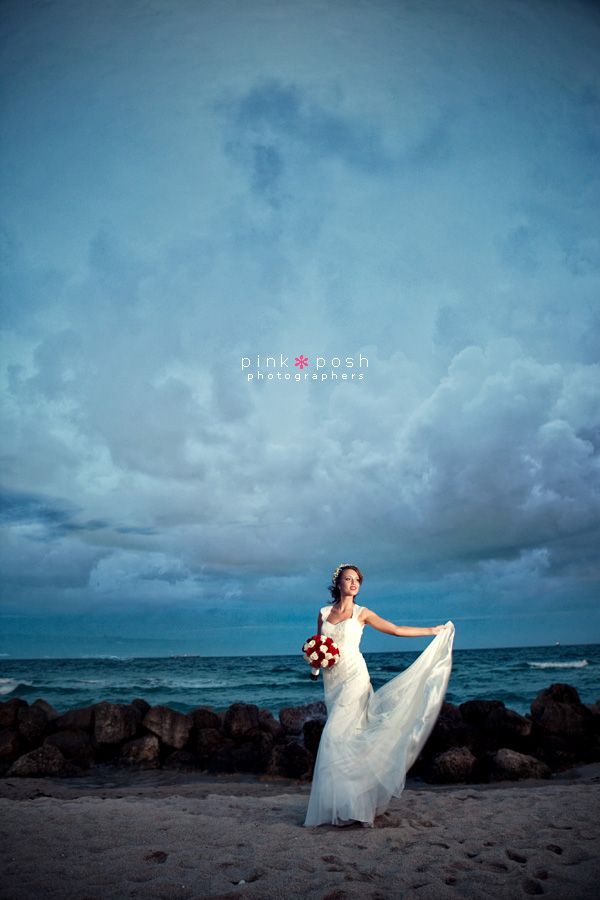 And her lucky groom, Sergio. Sergio and I actually met in Film School nearly 18 years ago and became immediate friends. We reconnected again through Facebook a few years ago, and recently were able to meet up for a couple of drinks while I was out in LA in June. He told me that after he was done with directing "La Voz Kids," that he can start on 'producing' in his wedding...in August. Umm, nice...less than 3 months of planning. Honestly, I didn't think it would happen so soon (I mean, I am in the wedding industry and these things do not happen in less than 3 months usually). So imagine my surprise when I received the invite to the wedding. Nice work, Serge. :)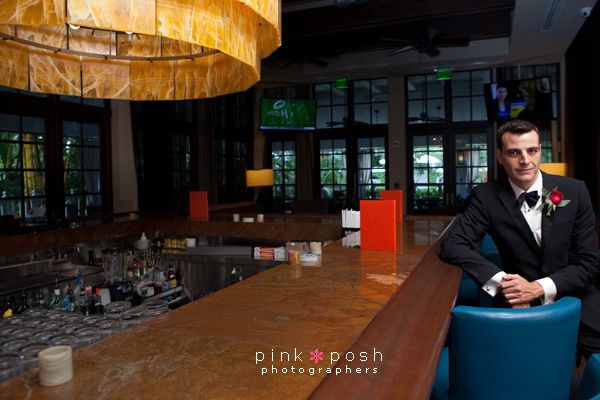 So...on Friday afternoon, I got to the hotel to greet this pretty girl with all these flowers in her hair...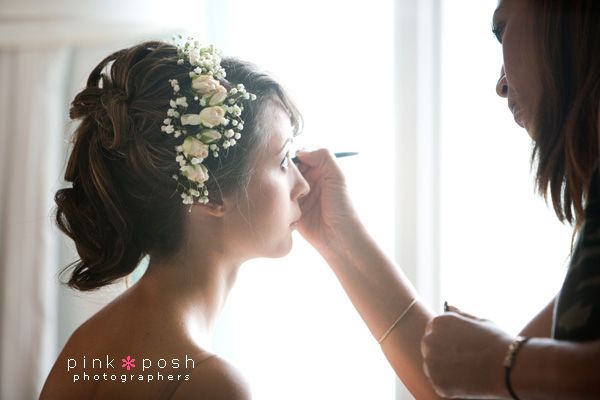 Breathtaking. She makes my job too easy.
Tying the perfect bow. (Stalkers, I'm a little OCD about creating the perfect little bow, so if at any of your weddings, I put down my camera for a quick second to tie your bow for you, DO NOT BE ALARM! :oP)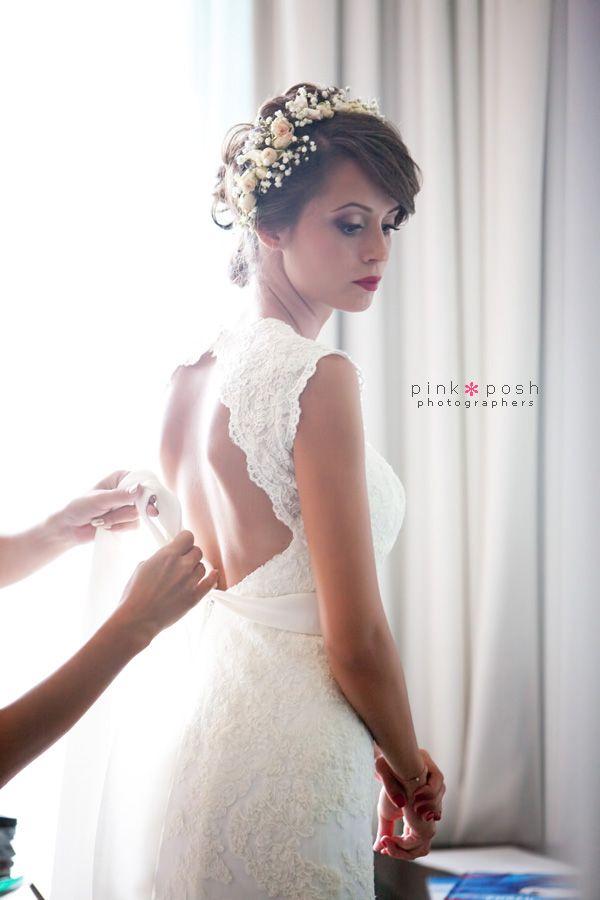 I love that Anca was all smiles on her wedding day. :)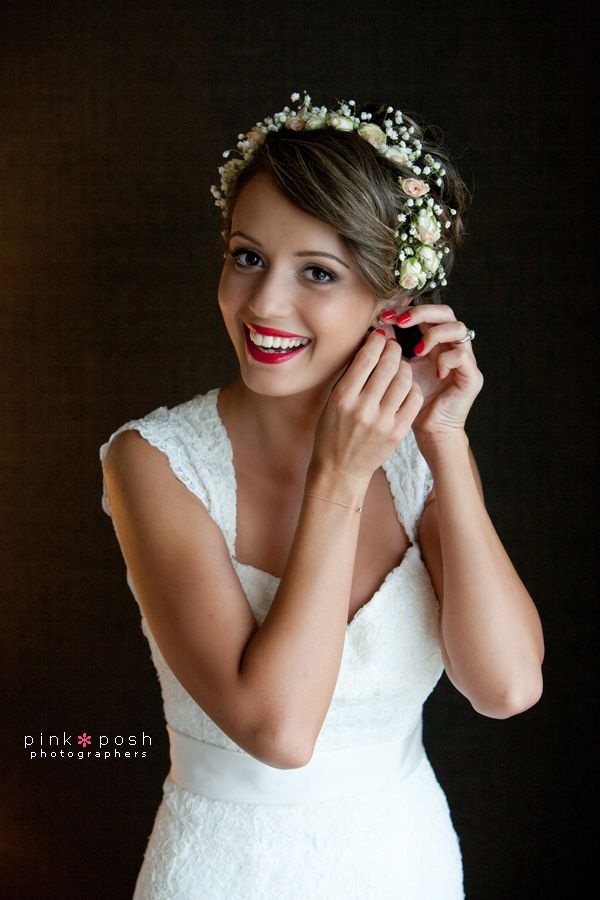 Sergio, adjusting his Yoda cufflink...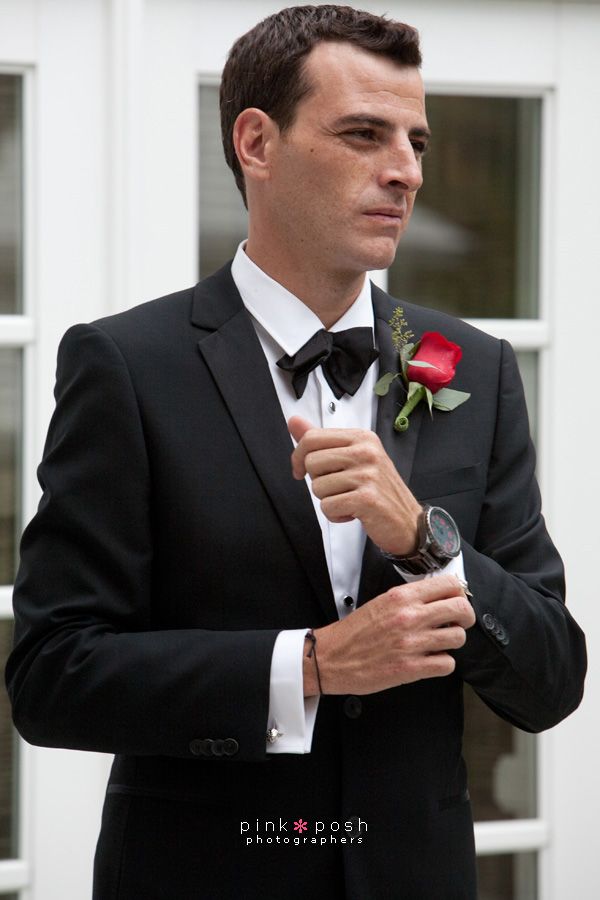 Getting a little bit of "bowtie straightening" help!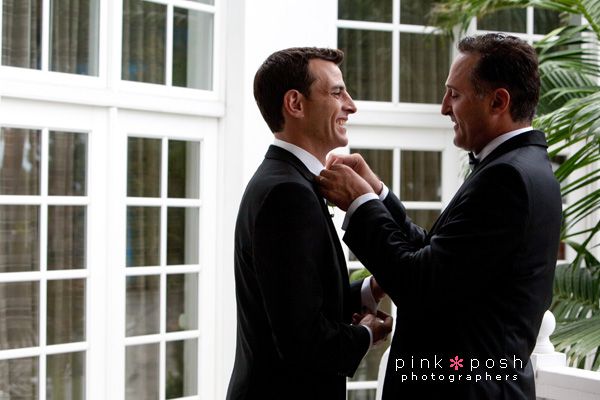 So, a couple of days before the wedding, I asked Sergio what he was wearing to his wedding...and I was admittedly a little shocked to hear the word "tuxedo" come out from his mouth. Surely, this was not the same person I knew from Film School. I was speaking to one of the guests later, and they mentioned that they had half expected him to show up in a tuxedo shirt and a pair of jeans. So GLAD that did not happen!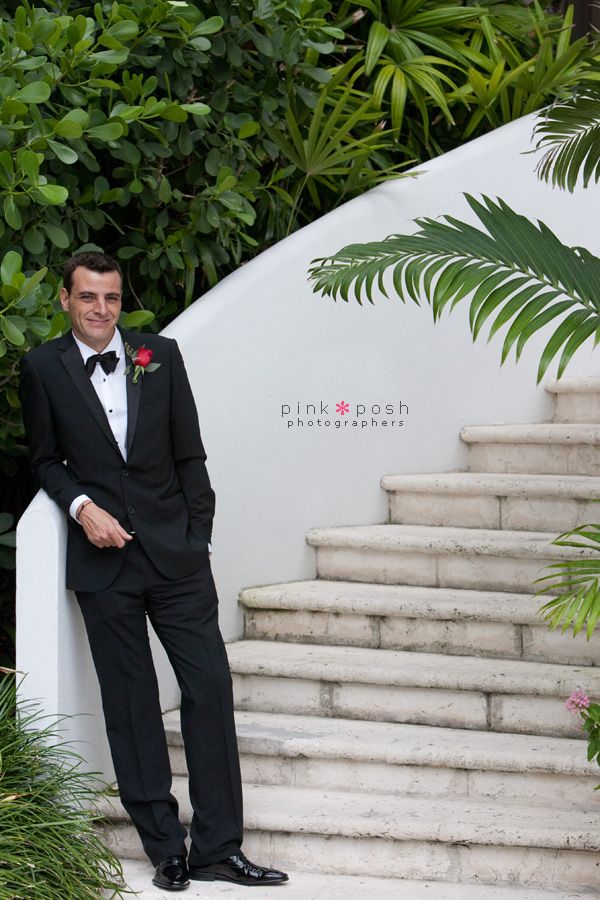 However, Sergio, we did come to a general consensus that you should only wear tuxedos from now on. :)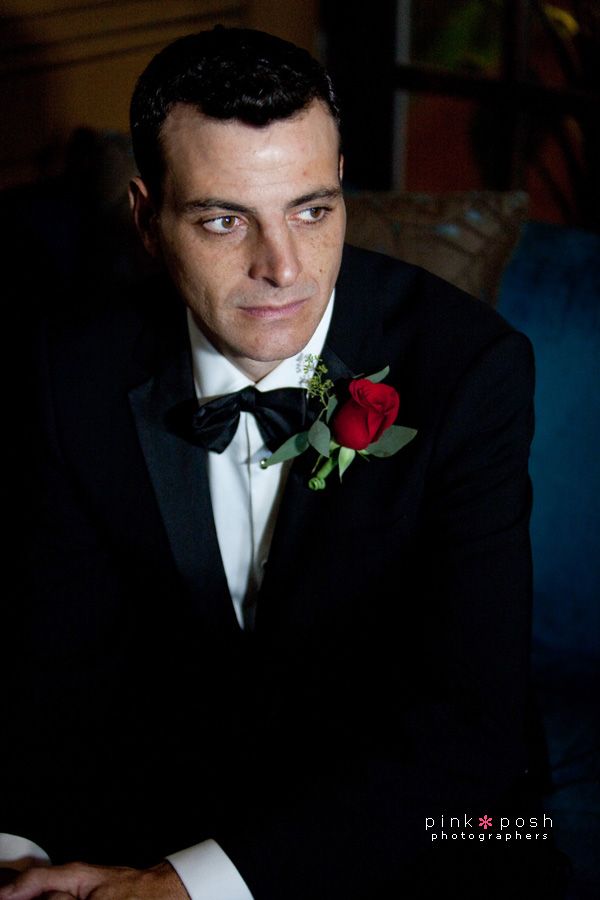 The lovely gazebo at the Palms Hotel and Spa in Miami Beach, Miami.
The most AAHHFREAKINGDORABLE two year old "flower thrower" ever!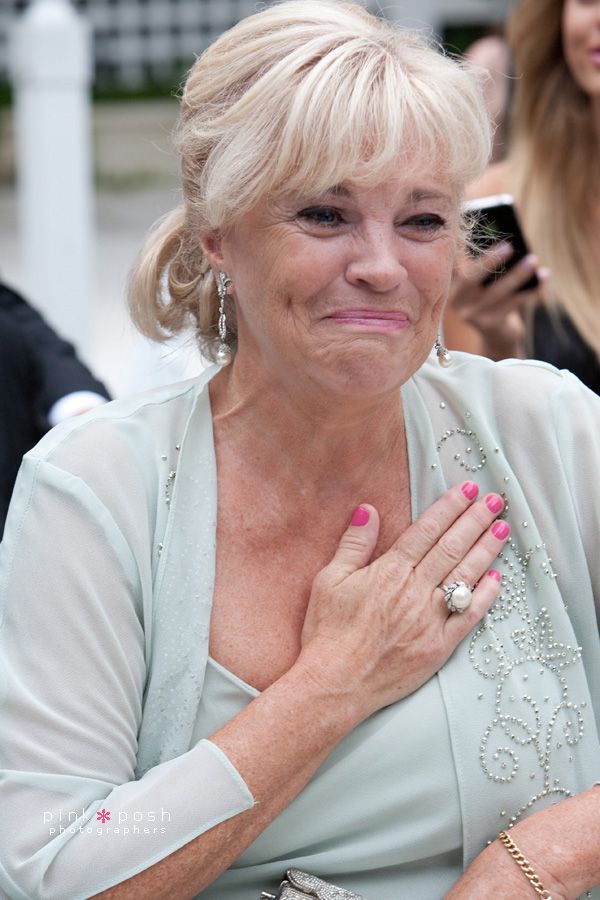 Here comes the bride....LOVE Anca's expression right here. :)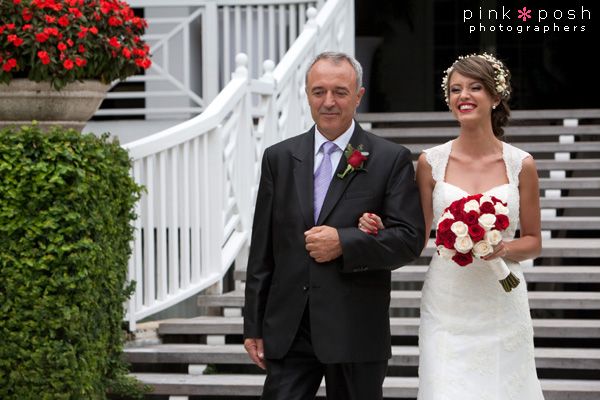 Sergio's first look at Anca on their wedding day. :)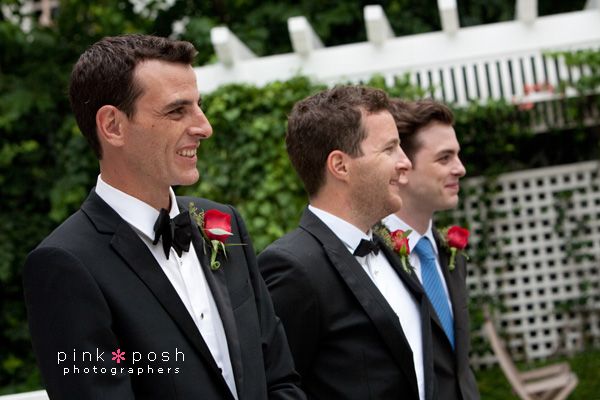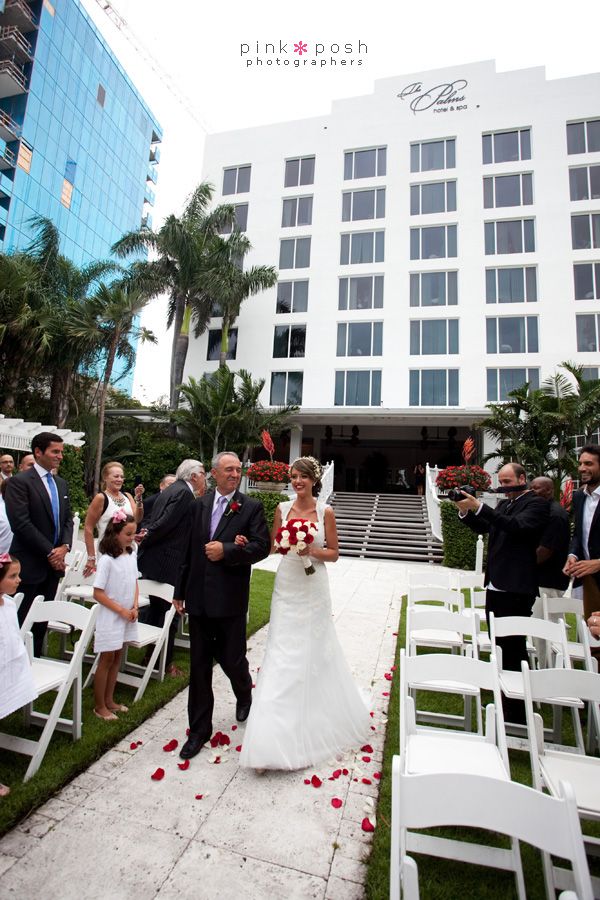 So for their wedding ceremony, Sergio and Anca had the Priest share two passages about love and marriage with the guests...one from Corinthians and the other from the Apache Indians.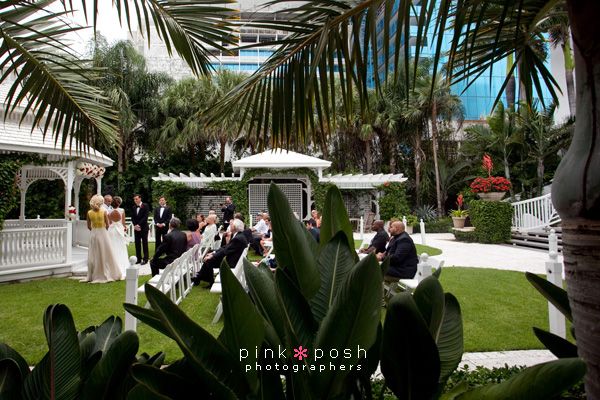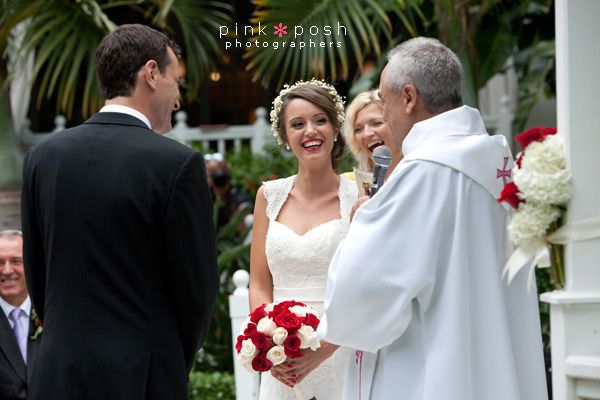 ...and the ring exchange. I heart Sergio's mom right now. :)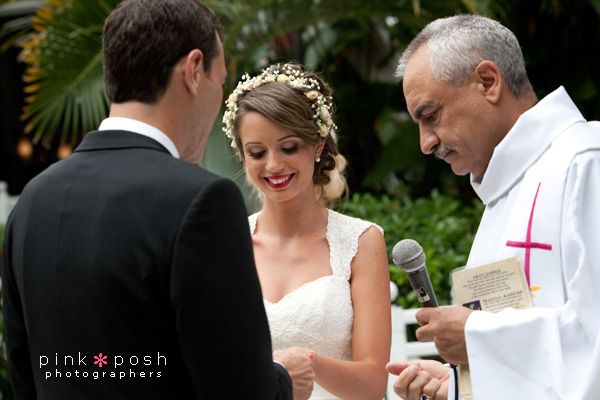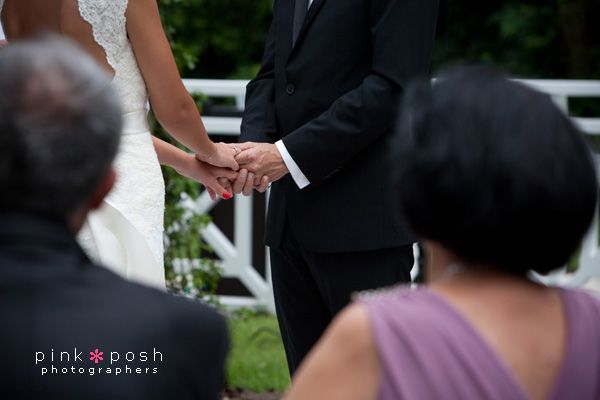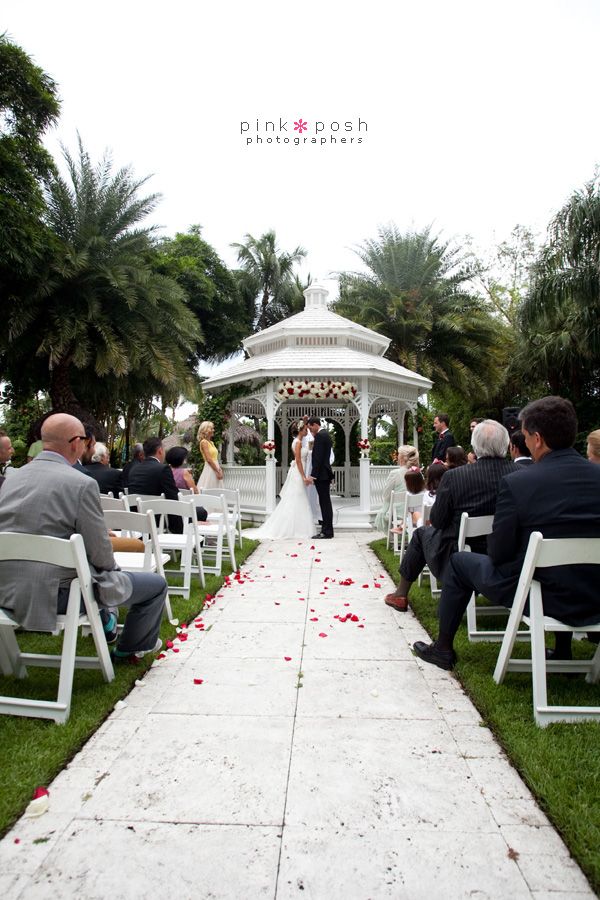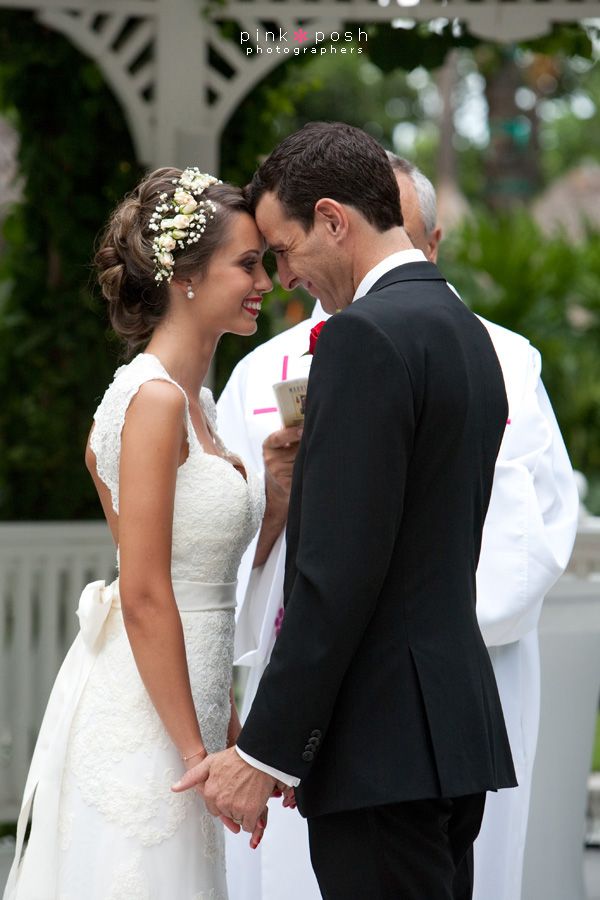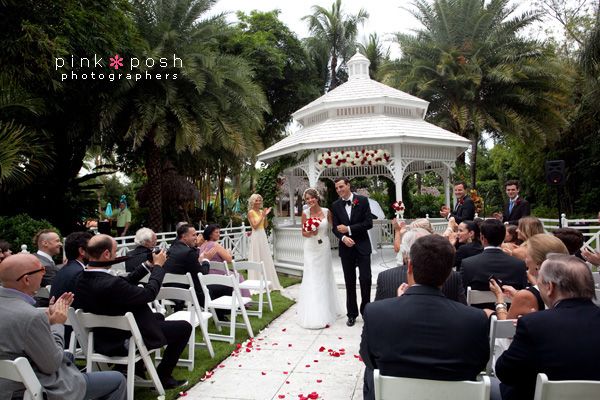 The "Family Portraits"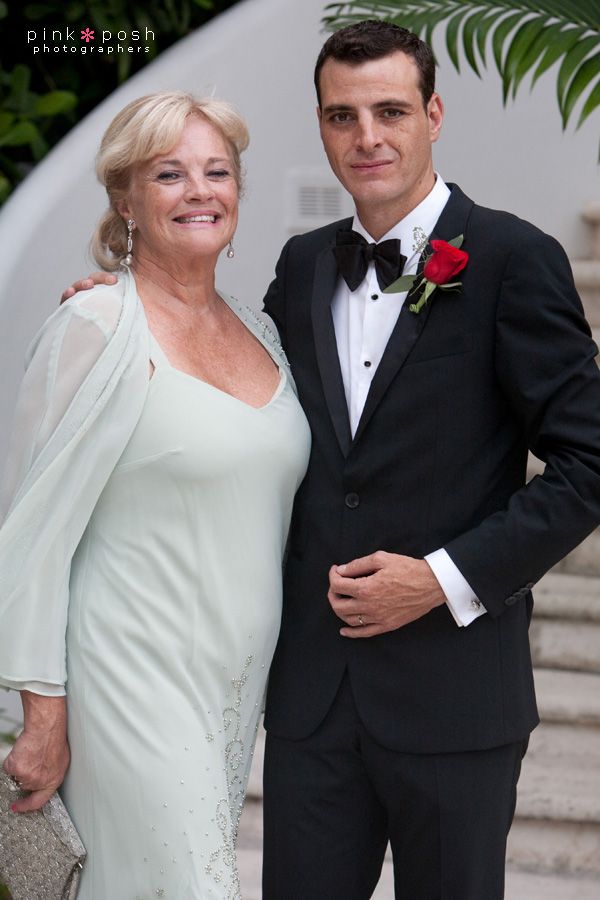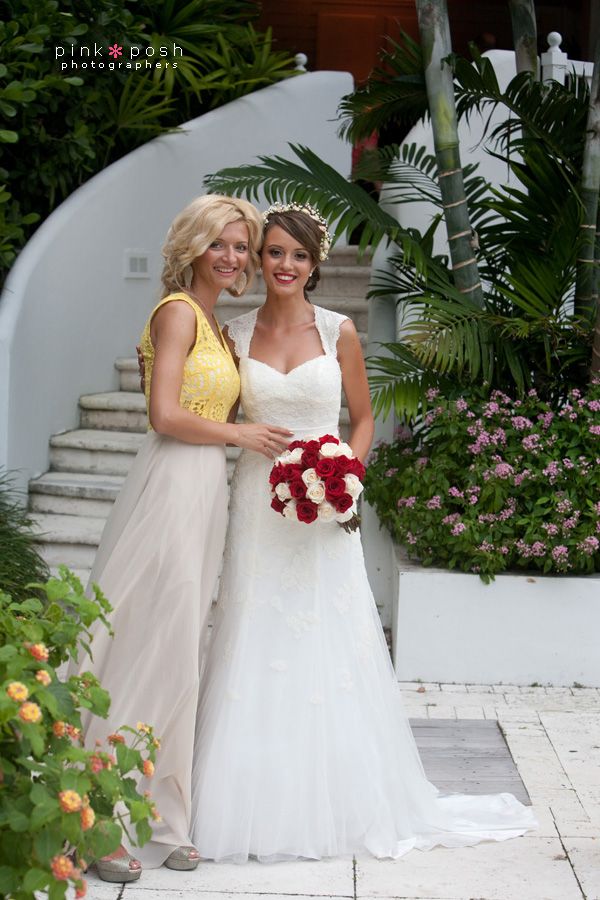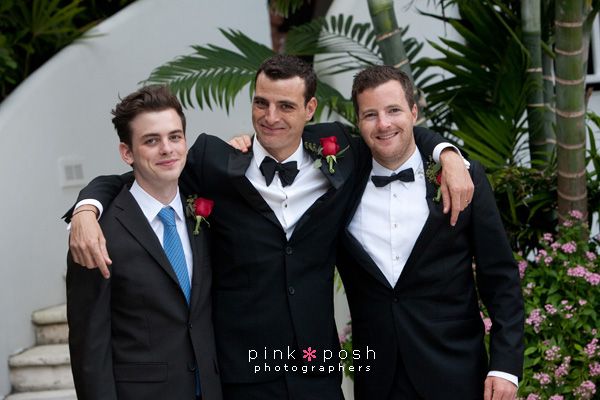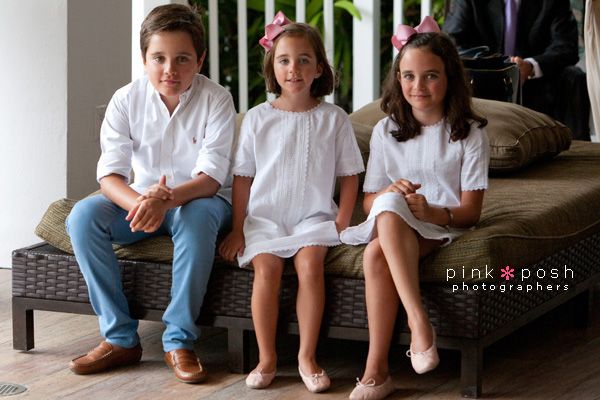 So, this was all Sergio did during the wedding...take Iphone photos and videos of Anca. I doubt that I even needed to be there with all the coverage he got. :)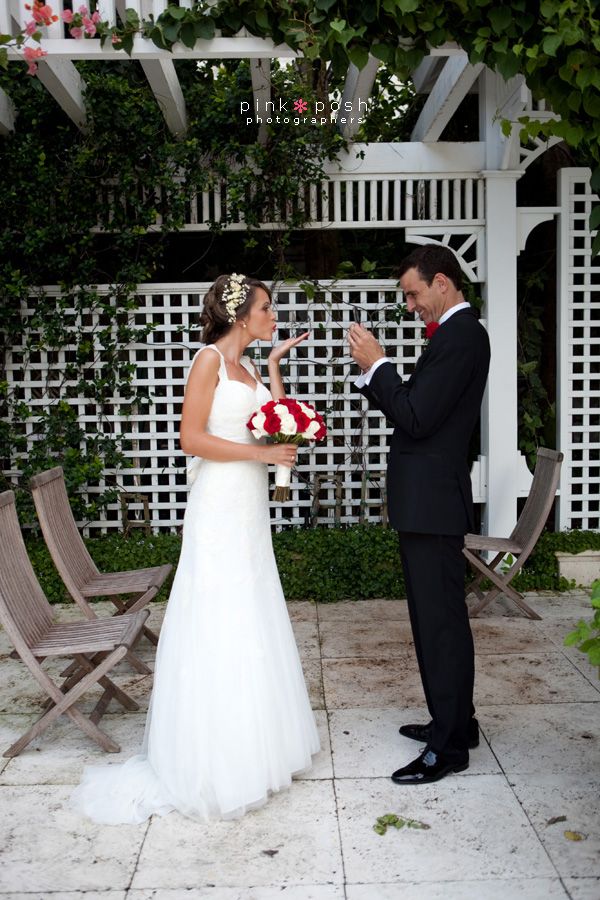 Anca is soooo absolutely lovely and goofy and funny and JUST PERFECT for Sergio. :)
So, of course I steal them away during cocktail hour for photos....we started here...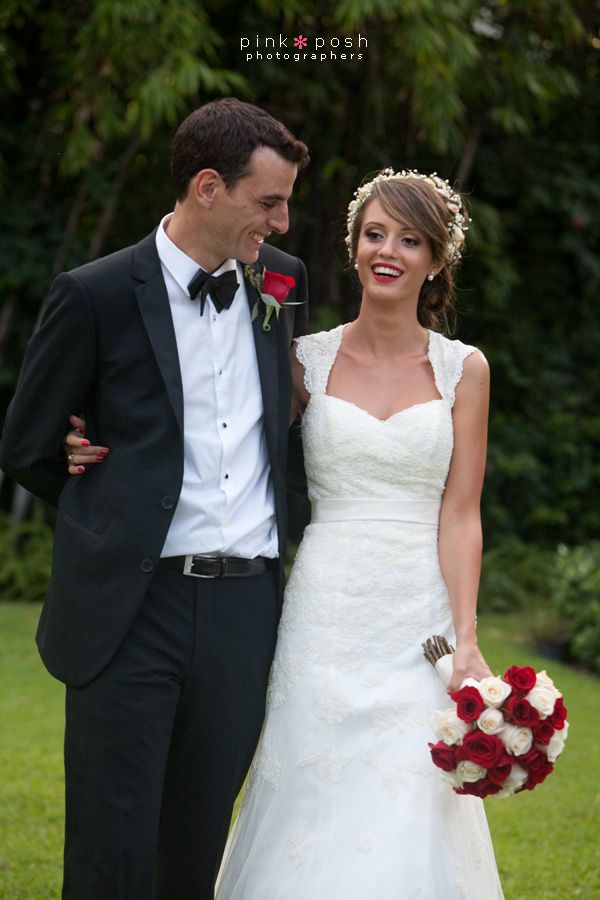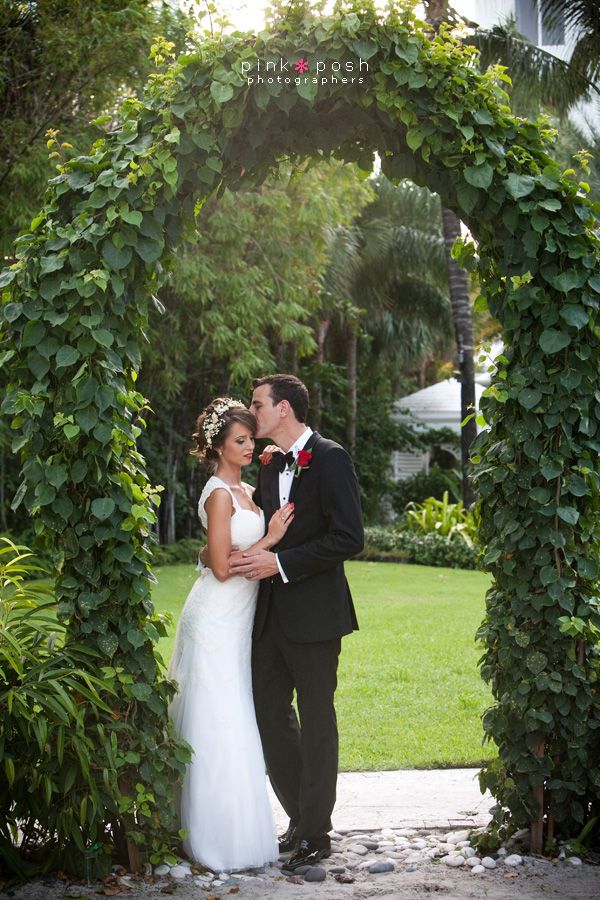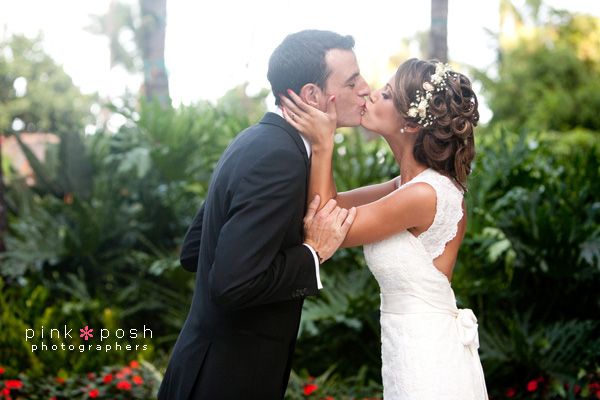 ...until I stole them away again for some sunset photos on Miami Beach. But, as we were walking out, I noticed her smoking and how delicately she held her cigarette. All of that combined with her red lips and lace dress, I knew it would be the perfect old Hollywood look. So, with a little back lighting, I convinced her to let me do this shot. :) This is one of my fave. :)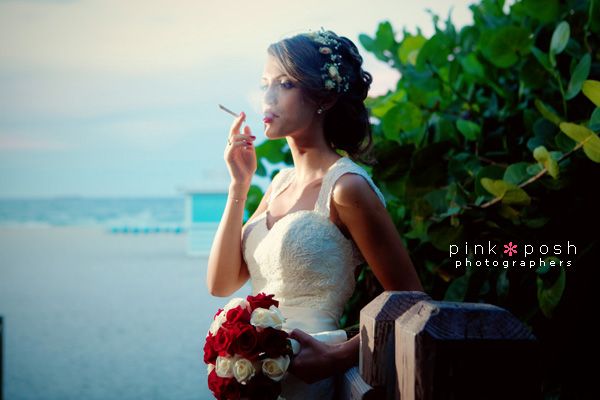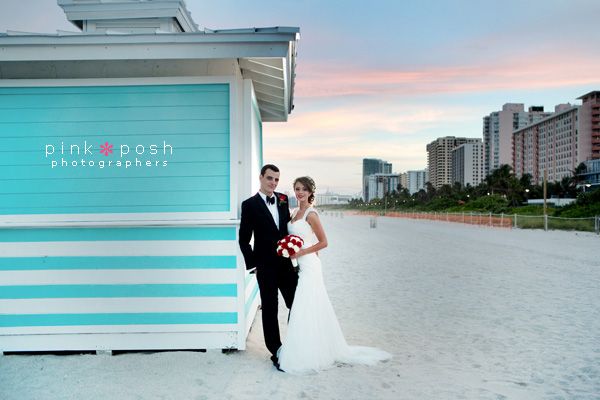 Miami sunset...I love you.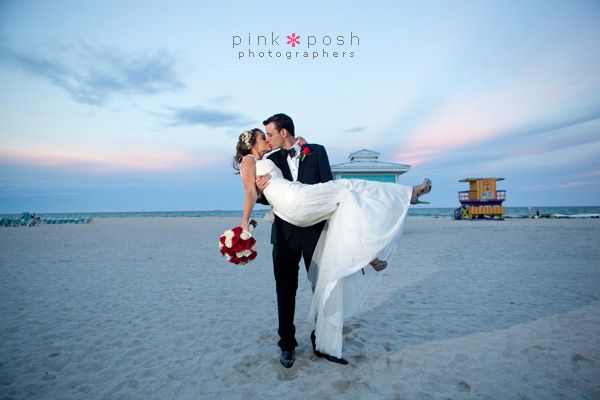 So, after we were done with the shots on the beach...we headed back to the hotel gate. Sergio was smart enough to leave a cigarette pack jammed in the gate so that we could get in later...except that someone must have entered the gate while we were on the sand, and the pack fell to the ground. So...we were locked outside of the hotel. This photo is Sergio trying to get a hold of his friend to leave the wedding reception to unlock the gate for us.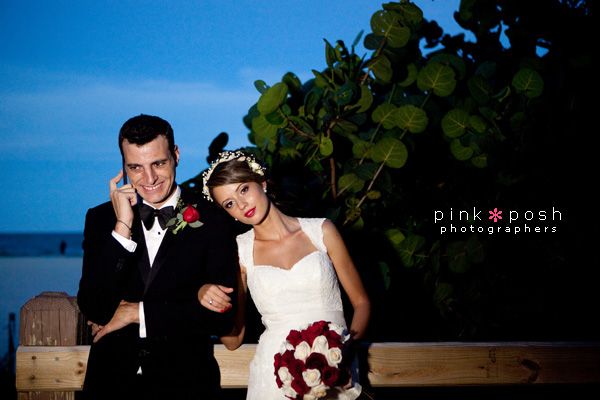 And stalkers, the next couple of photos...I kinda wished I was creative enough to stage it. Anca asked if we could stop for a second so she can take off her Jimmy Choo shoes and get all the sand out. Sergio decided to light up a cigarette while he was waiting for her...and I quickly asked Hali to off camera light for me...I absolutely LOVE this photo...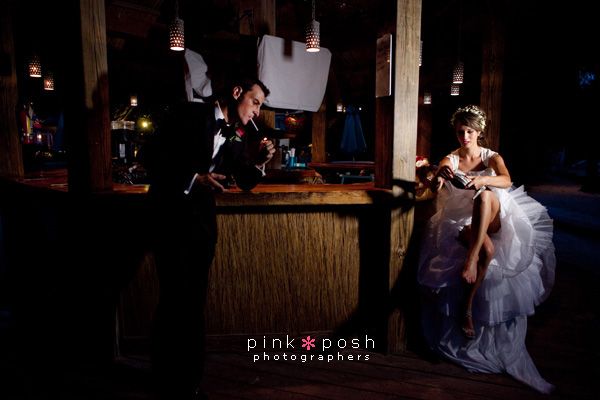 ...and I'm obsessed with this one.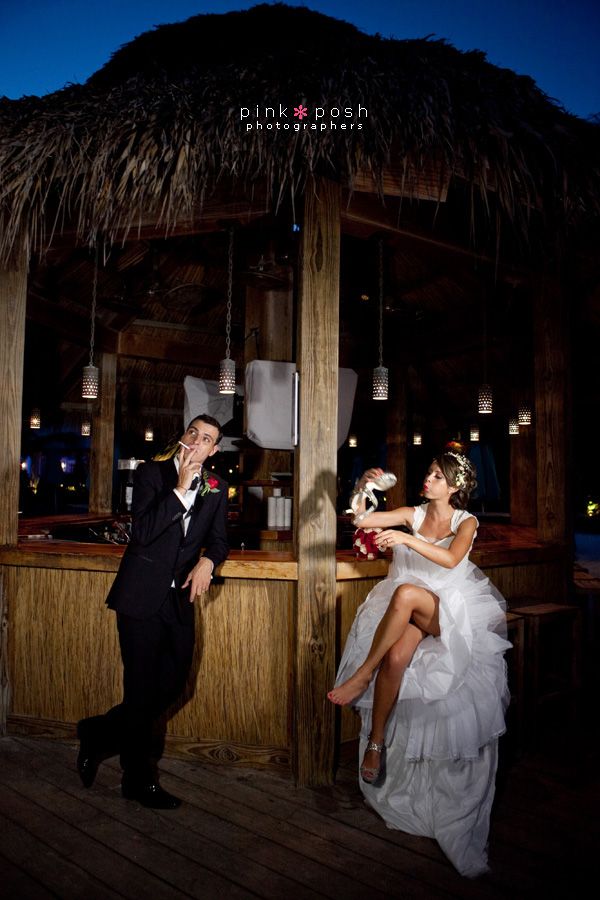 ...and I staged this one...but I'm sure this would have happened anyways. :)
The rings.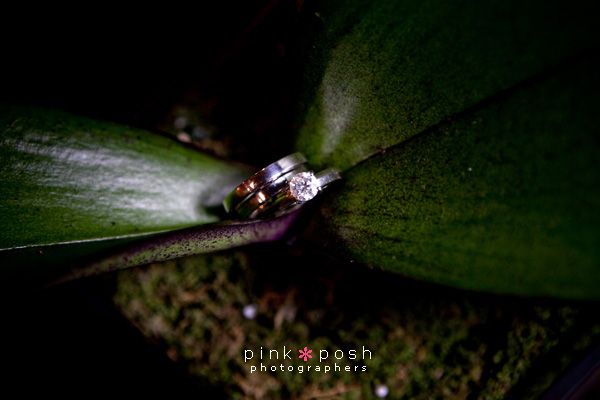 All first dances should be this joyful and romantic. :)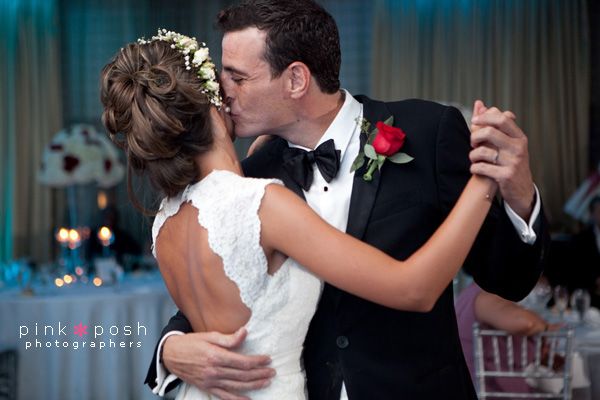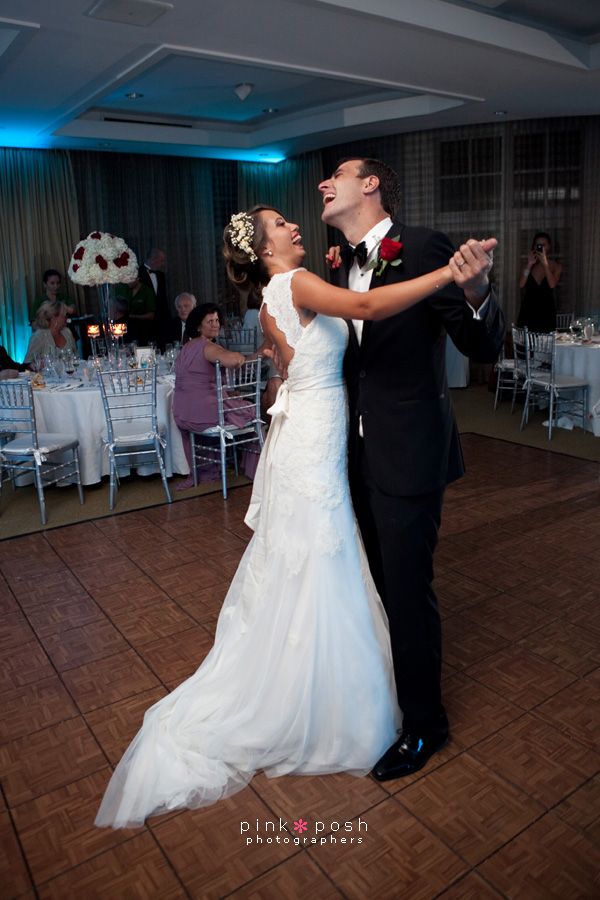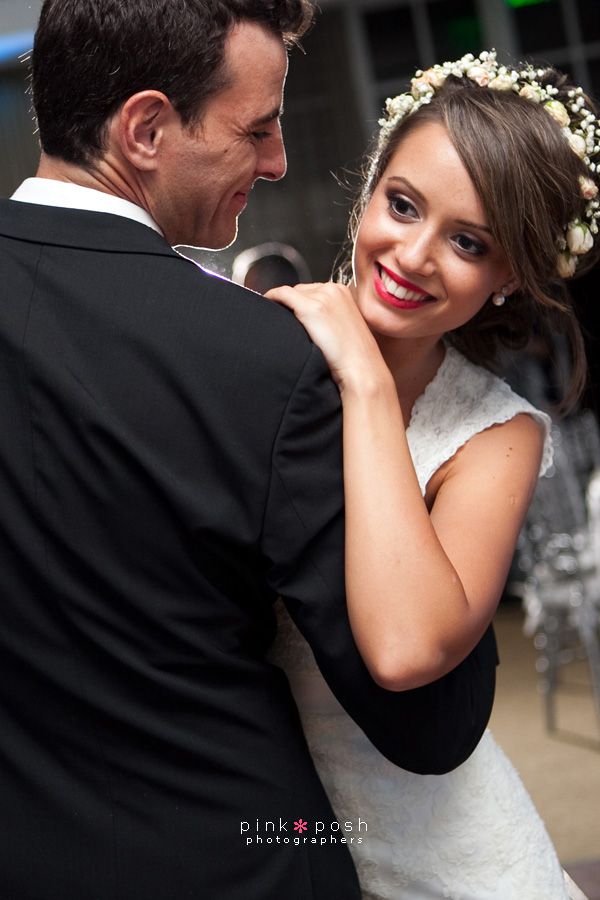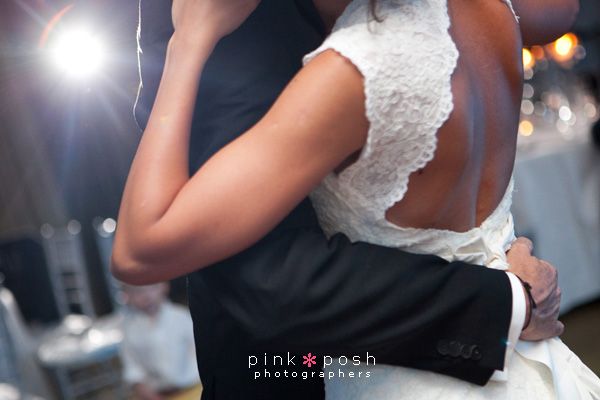 Feeding each other RUM Cake!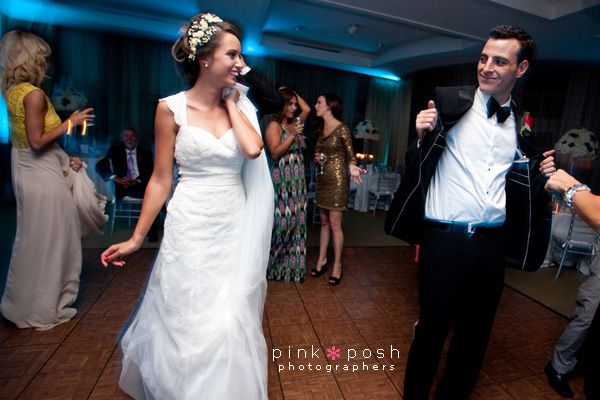 Congratulations Sergio and Anca! :)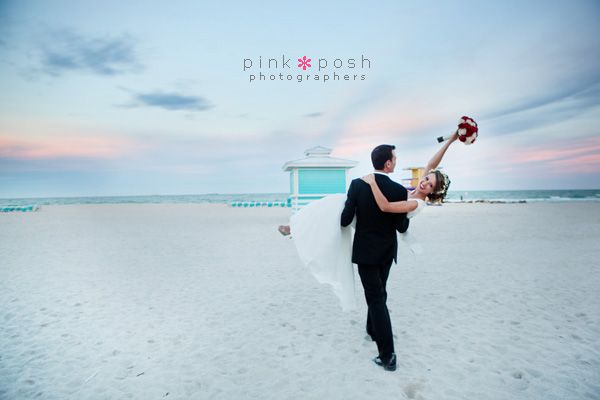 Labels: Beach, Destination, Miami, Palms Hotel and Spa, Sunset, Wedding