Wedding Date: January 24, 2009
Photographers: Thurston

*

and Mariae

*




Ceremony: Private Residences




Venue: Xander House
Wedding Coordinator: Stephanie Phillips
It's not every week that I show up at the bride's house and causes the bride to erupt into tears. Yes, dear stalkers...I made Connie cry. But, it was good tears...I promise. When they asked Connie why she was crying, she said it was because she was so happy to see me. :) Yes, I bring joy and happiness everywhere I go...LOL! :) But stalkers, can I tell you how ecstatic I was to hear my favorite all time song played TWICE during Connie's wedding...that makes Connie and Minh's wedding one of my favorite wedding to be at! :)
So stalkers, because I have at least 30-40 blogs to blog at some point, I would like to finally introduce you to Minh and his wife that I made cry, Connie. :)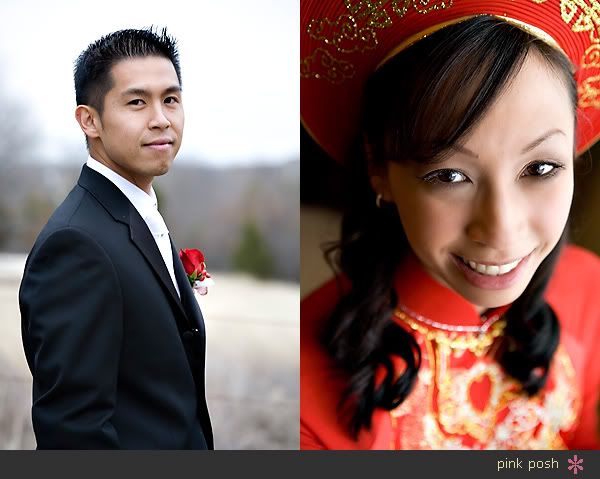 Connie and Minh had two traditional ceremonies at both side of the family home. I always think the best part of these are the details from the tea ceremonies.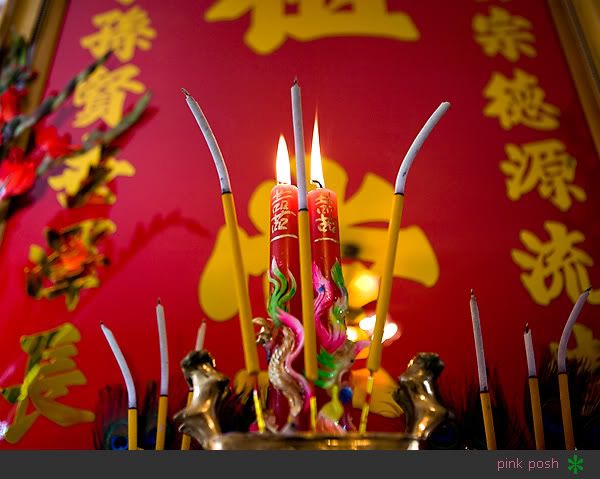 Can't have a tea ceremony without tea. :)



The groom side of the family bringing in the gifts to "bribe" Connie over to their side.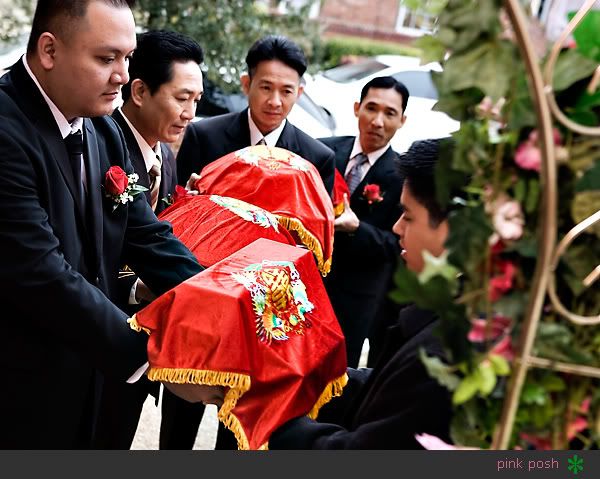 Gold teacups!



Typically the ring exchange is also done during the last part of the Tea Ceremony. :) (That's the two moms on opposite side - holding the rings!)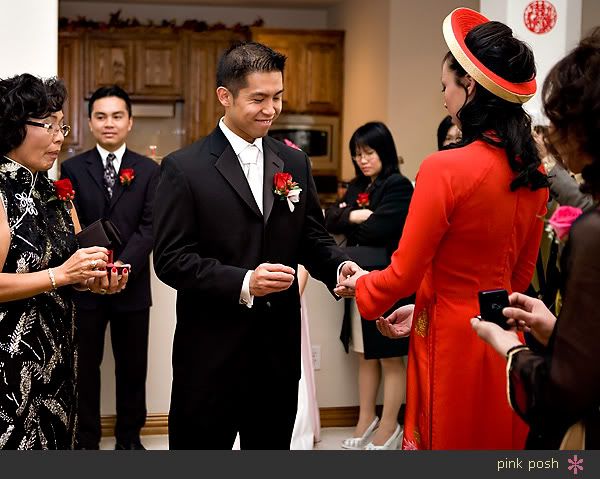 The best part of the Tea Ceremony (besides the getting married of course)...when a girl get her wedding jewelries.... :)



...and her red envelopes. :)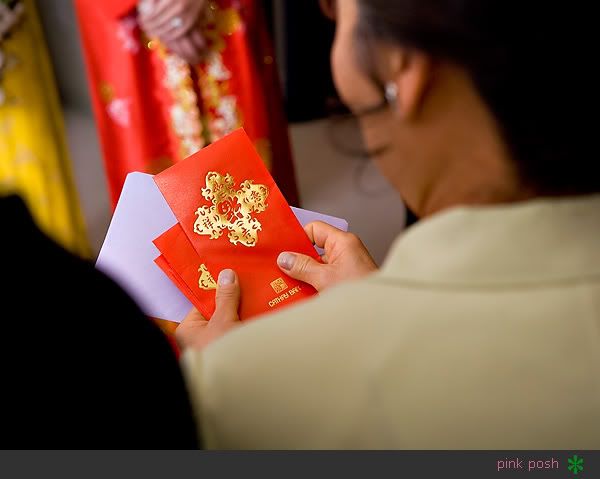 And it's not a wedding unless you're superglueing the bridesmaid bouquets back together. Yes, superglue. Connie+Minh's videographer had this genius idea of having the groomsmen toss the bridesmaids' bouquets up in the air for the bridesmaid to catch. Ummm....yeah. That's all I have to say for that. :oP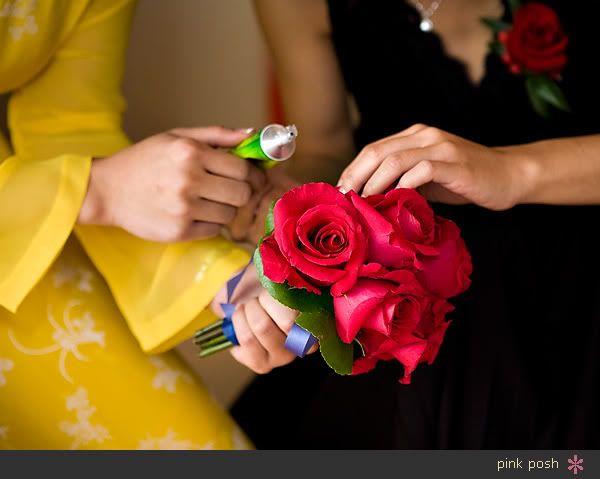 Some quick portraits of the bride and groom after the Tea Ceremonies.



Afterwards Connie and the girls changed and we did some wedding party pictures in the freezing January cold. Yes, it was crazy cold! We didn't stay out there too long since I didn't want to catch hypothermia.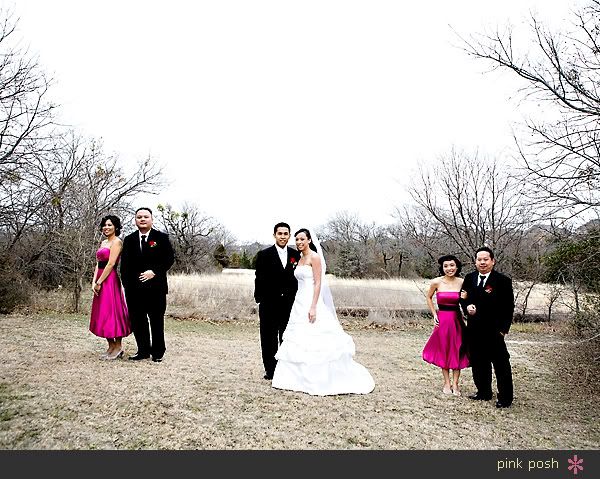 Reception Details. :)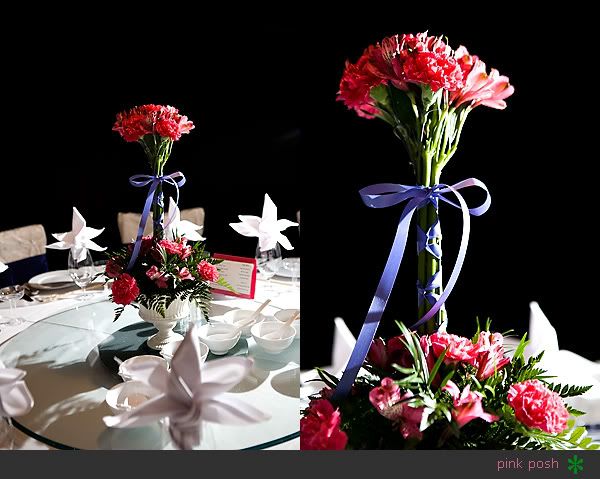 The massive wedding cake...and the groom's cake.



Their first dance together. Yes, she's in her third dress for the day. :)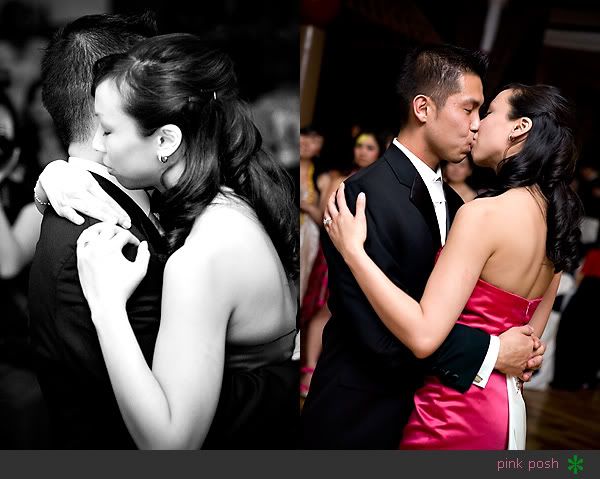 The bubble exit! :) I love how nonchalant Minh is right here and I am especially digging the one guest on the right of the image that is really into the bubble exit!

Connie and Minh, congratulations! :)