Houston Wedding Photography
Photographers: Mariae and Haley
Wedding Coordinator: Mai with
Honeydew Events

Hindu Ceremony Venue: Safari Texas
Wedding Ceremony: St. Anne Catholic Church
Wedding Venue:
Bell Tower on 34th

DJ and Lighting:
Yogi-G
Stalkers, do I have a treat for you tonight! I just finished shooting a wedding at the Bell Tower on Friday, and while I was there, I thought of Roshni+Clement's absolutely beautiful wedding there....and so as soon as I could, I had to go through their wedding images and blog a few from it. Mai with Honeydew Events and Yogi with Yogi-G did a fabulous job with decor and lighting as always and I HIGHLY HIGHLY recommend these two! Absolutely love their work - it makes mine soooo much easier!
So stalkers, if you have been following, you have met Roshni and Clement before...but here they are again. :)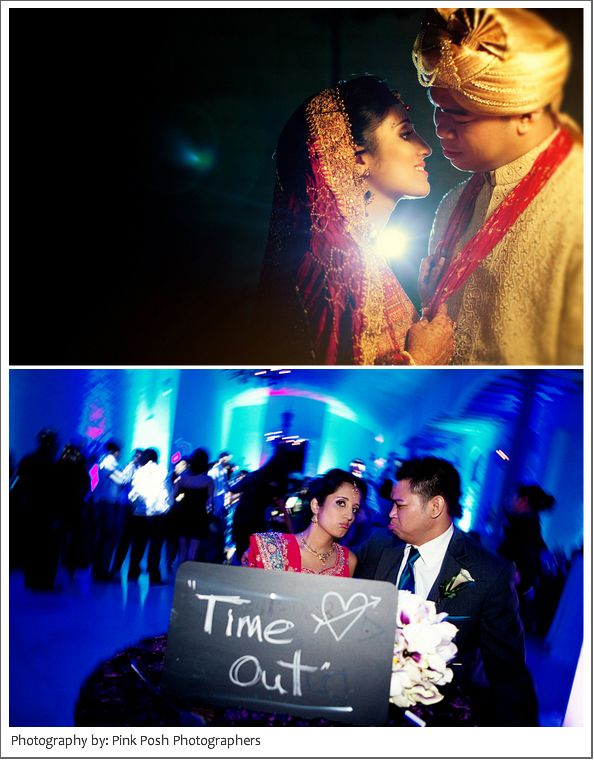 The Friday before their wedding ceremony, Roshni and Clement had an intimate Hindu ceremony at Safari Texas.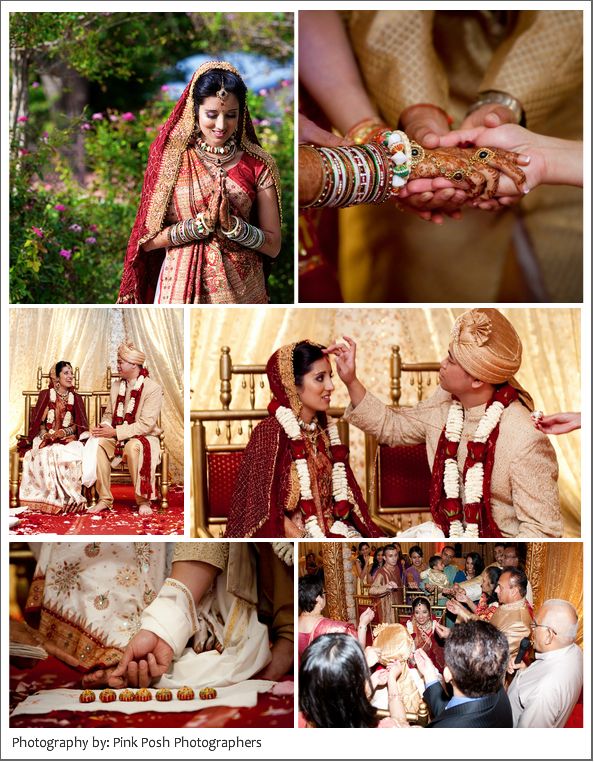 Roshni and her girls getting ready at St. Anne's Catholic Church. (Stalkers, can you spot the TWO previous Pink Posh brides in the photos?)

Gorgeous Roshni. :)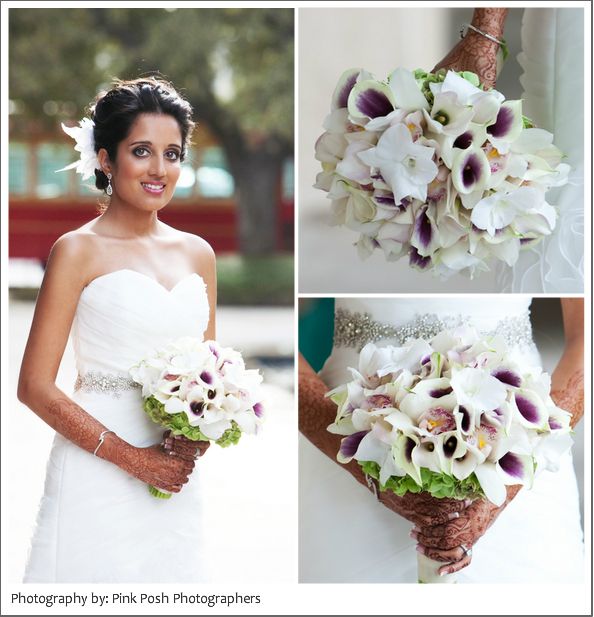 ...and Clement, who I think secretly wants my job. :)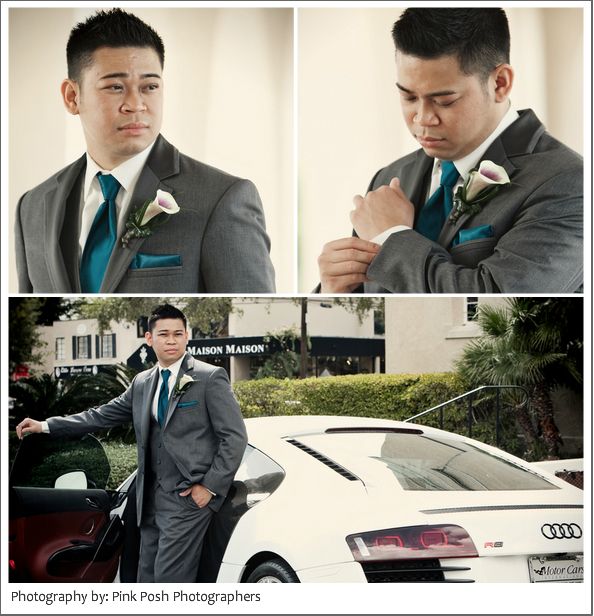 OMG! Seriously, Clement and his boys had me cracking up allllll day with their shenanigans!

Oh, St. Anne. Your church is absolutely breathtaking.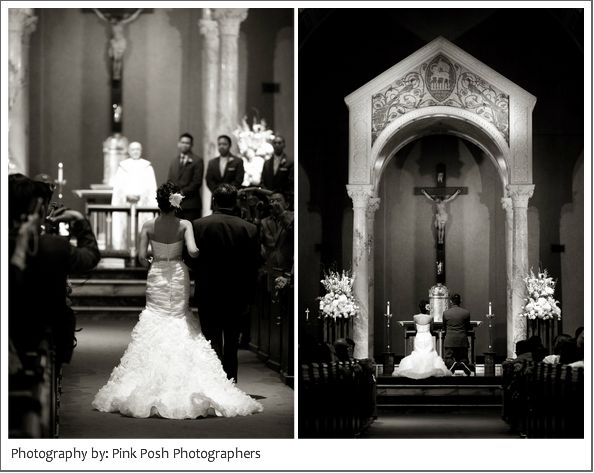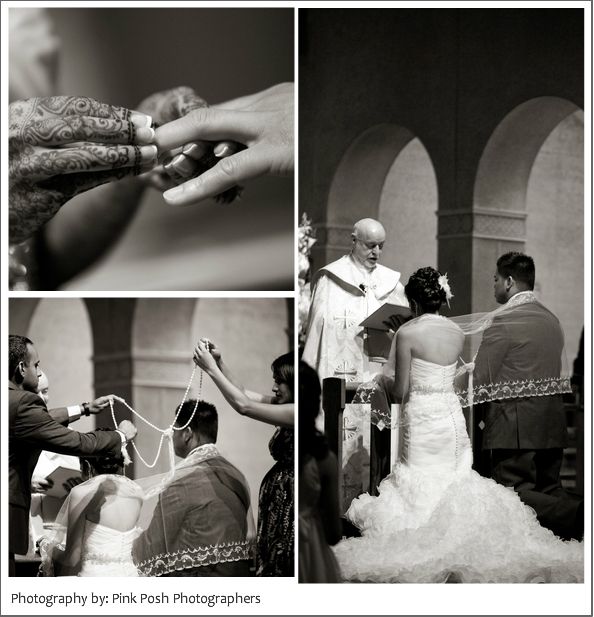 Trolley and banners. What's not to love?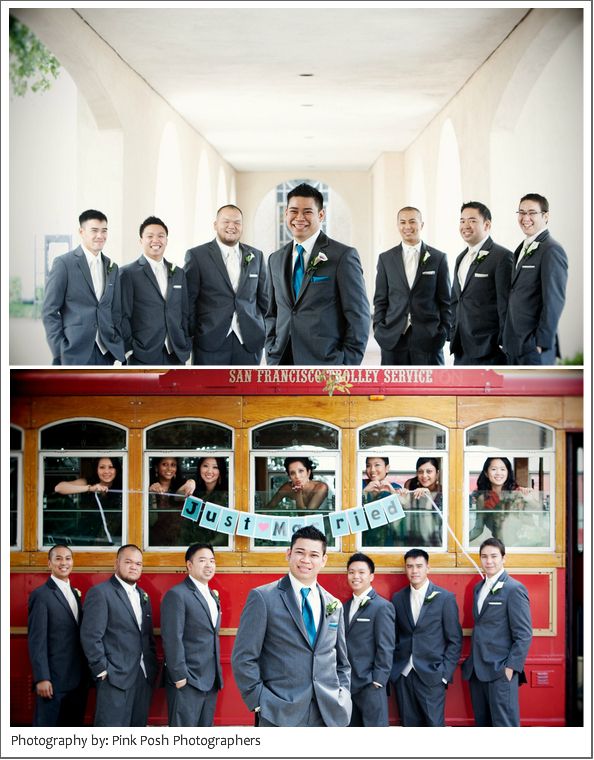 Roshni+Clement wanted to do part of their couple's photoshoot at an amusement park...so we headed to the Aquarium who graciously let us invade them for 30 minutes!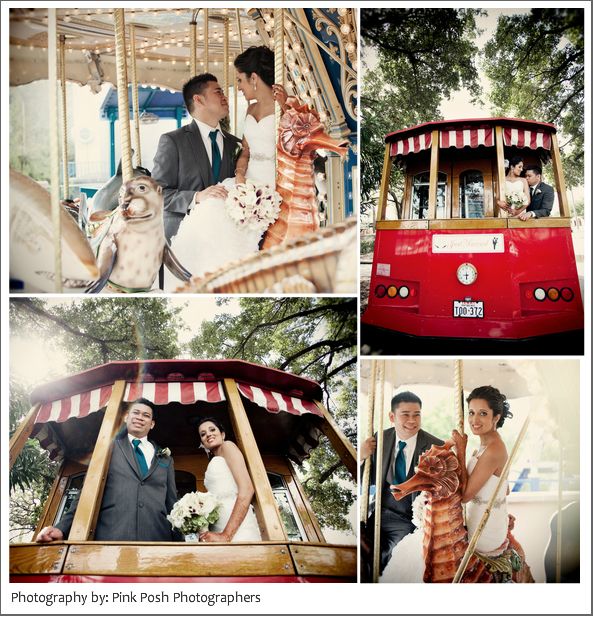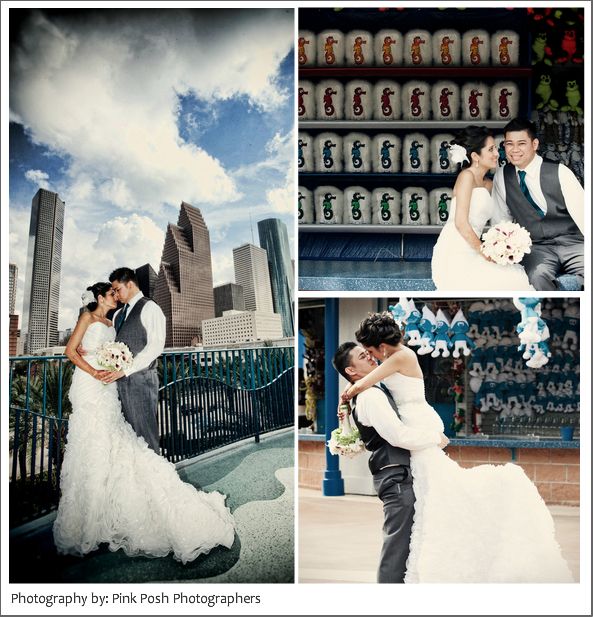 Stalkers...how freakin' gorgeous is this? That's all Honeydew Events and Yogi-G's work right here!!! LOVE LOVE LOVE!!!

Photobooth!!!!!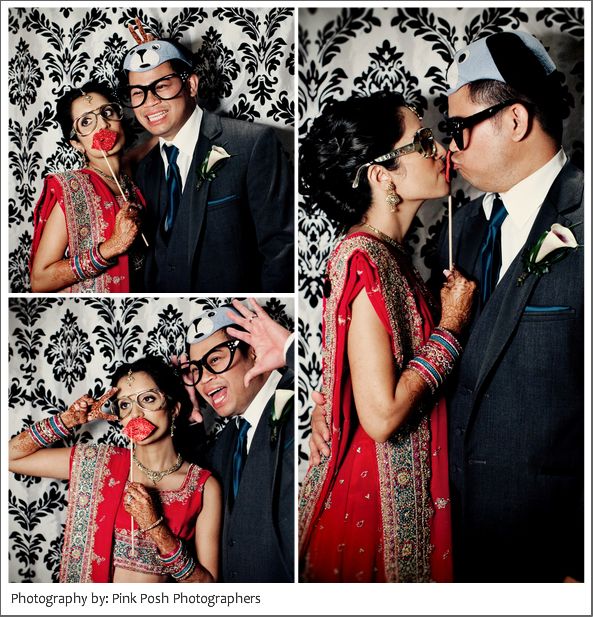 It was just that kinda party. :)