Session Date: July 26, 2009

I crashed Melissa's bachelorette party that night at Spotlight Karaoke. I was lured there by promises of sushi and pizza. But when I got there, I saw my bride absolutely tipsy from two gulps of beer and two half shot. Her words. I was already warned by a mutual friend that Melissa was having her bachelorette party the night before the engagement session - so while my original intention was to shoot earlier that day, I thought it would be best to schedule the engagement session for as late as possible. Late Sunday afternoon, Thurst and I headed back out to Spotlight Karaoke (I decided the night before that I wanted to do part of the shoot there) and the entire ride over I debated scrapping the Karaoke bar shoot and just shooting outside. Well, basically because huge storm clouds had rolled into town and you must know by now that I love nothing more than storm clouds. But after some quick decision making...we decided to go ahead and stick with doing the shoot inside Spotlight.

Stalkers, meet Melissa+Hung....on the bar. Hot. I don't regret my decision at all. :)


We decided to do non-grandma approved photos to stir up a bit of trouble. :)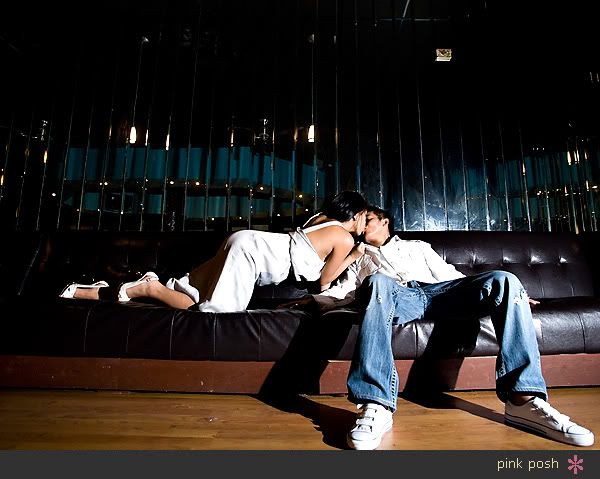 When I first stepped into Spotlight Karaoke after years of not going there...I was pleasantly surprised and found out that they had remodeled the entire place after Hurrican Ike fiasco.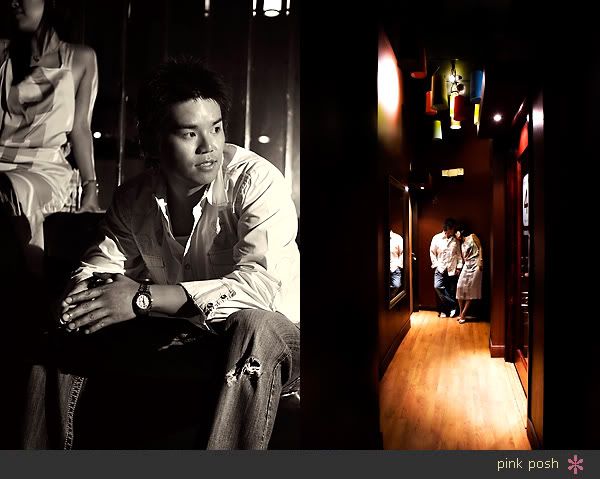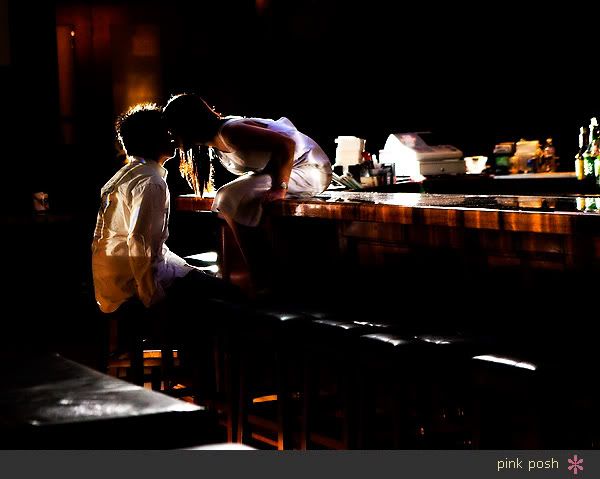 We were going for some grandma approved images here. :)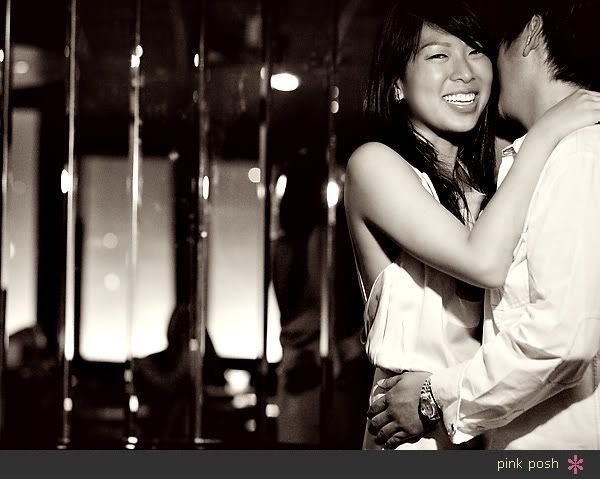 Melissa and Hung had always intended their engagement session to be at a bowling alley...which I love love love. However, on the way over....we noticed that there were still storm clouds in the area...and huge drops of rain. So of course, we had to go investigate it....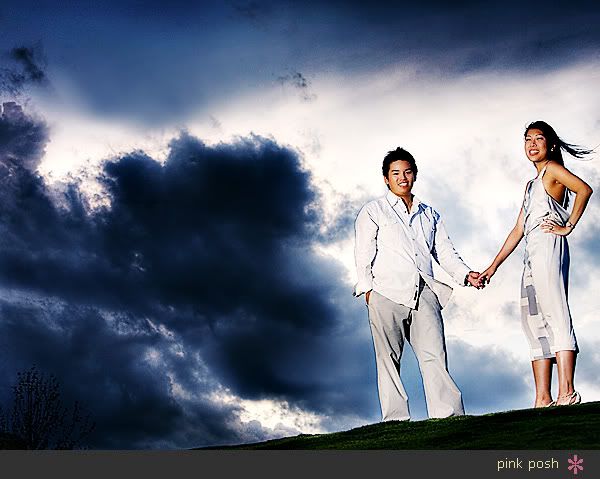 ...and out of the blue, a naked baby wandered over. I put a censor bar over the baby in order to protect the innocent. :oP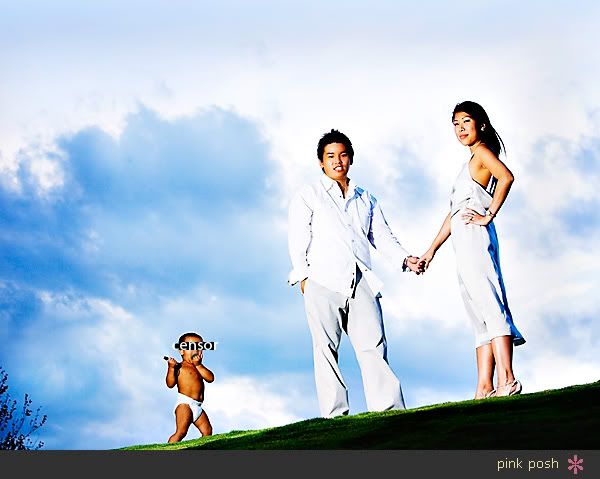 Well, when we had enough of glorious storm clouds and darling naked babies, we headed over to the bowling alley. Stalker...this is my heaven. I am a HUGE bowling nerd.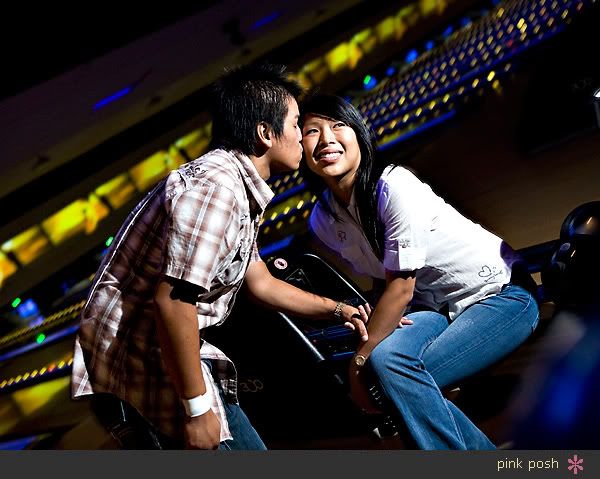 Absolutely one of my fave from the shoot that day. :)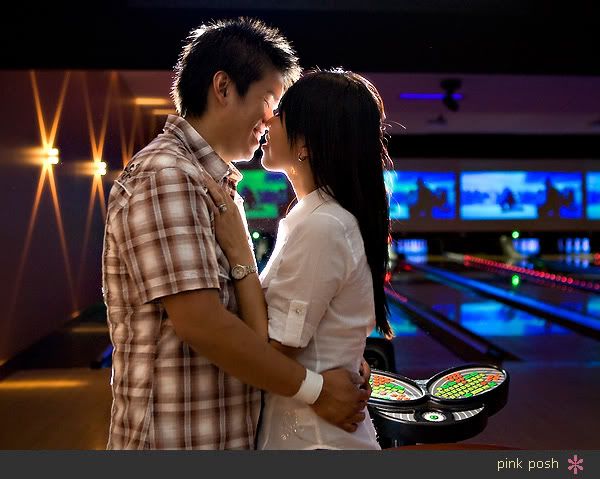 Melissa, see you in September. And Hung..I'll see you on Friday - same time, same place. Try to bring some competition with you this time. :oP