Wedding Date: August 2, 2009
Photographers: Thurston

*

and Mariae

*

(and sometimes Huong)
Ceremony:
Vargo's

Venue:
Vargo's

Hair: Christine Thai with Lot 8 Salon

Tina and I met for a consultation over a cup of coffee. I had been recommended to her by Lot 8 Salon. On top of that, Tina told me that her dad really liked our work as well. (That's a HUGE thing by the way!) We chatted a bit about pictures she had already had shot for the wedding and all the little wedding details that she had done and still had left to do. We talked about chair covers, bridesmaid dresses and how incredibly green Vargo's ground would be at this time of year. And then she told me she made a decision. She was going to book me to shoot her wedding. The wedding that was going to happen in just two weeks. Well, dear stalkers, here we are...two weeks later...

Meet the super sweet couple, Tina+Scott. :)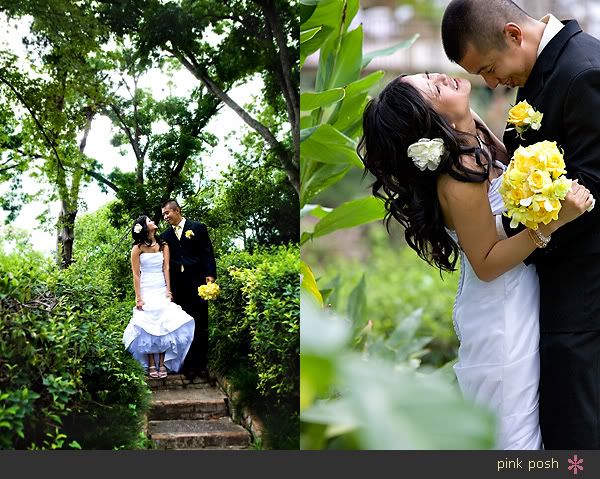 Tina got ready a little bit early and gave me about two hours for bridal portraits before the ceremony. Perfect! :)



The famous bridge at Vargo's. Tina makes taking pictures in 110 degrees in the shade look easy. :)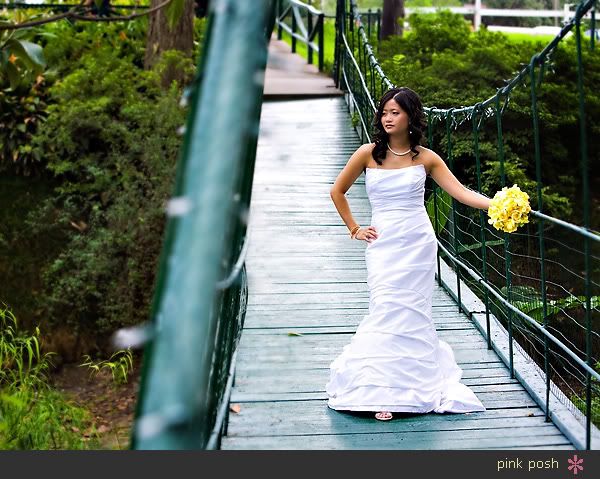 My favorite of her. :) Plus, absolutely fabulous hair and I love the delightful hair fascinator that Christine pinned in.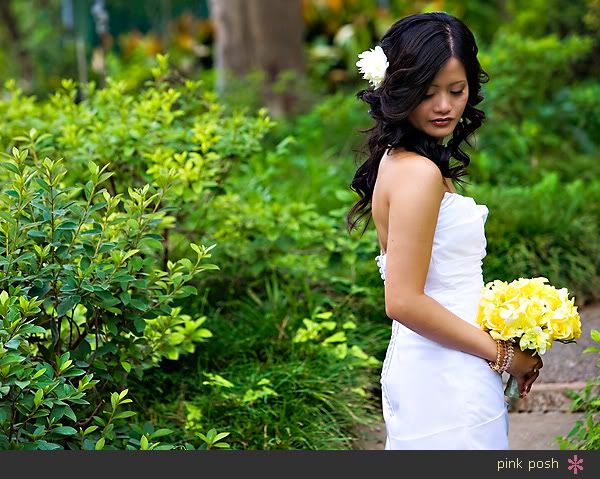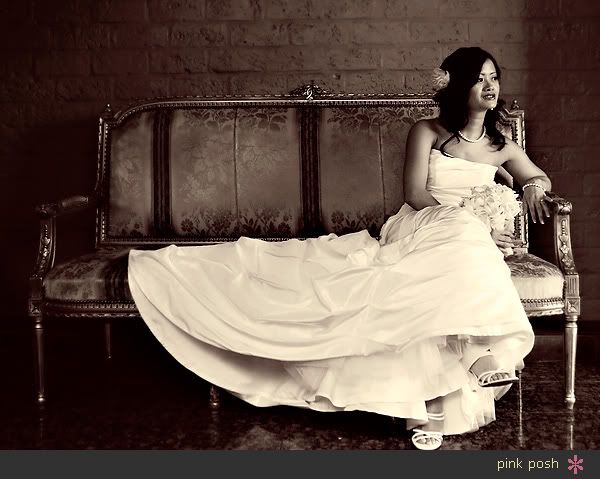 Some blog love for Scott. :)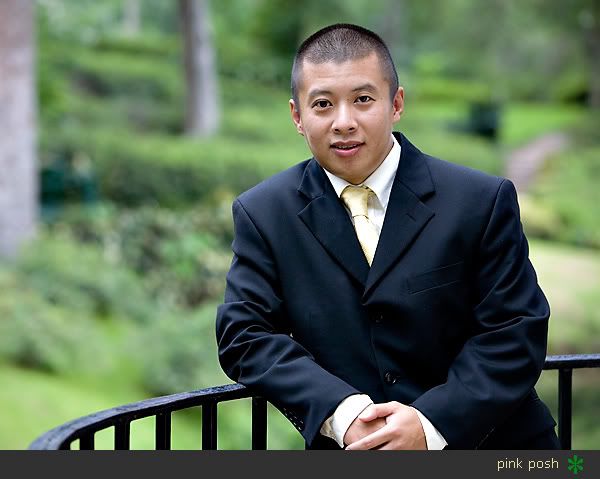 The gorgeous grounds at Vargo's.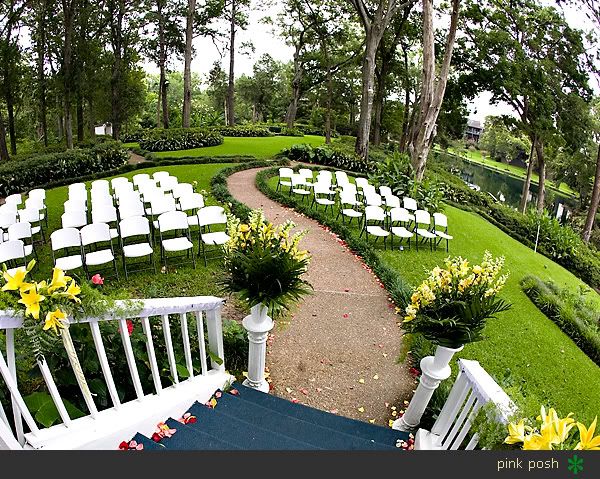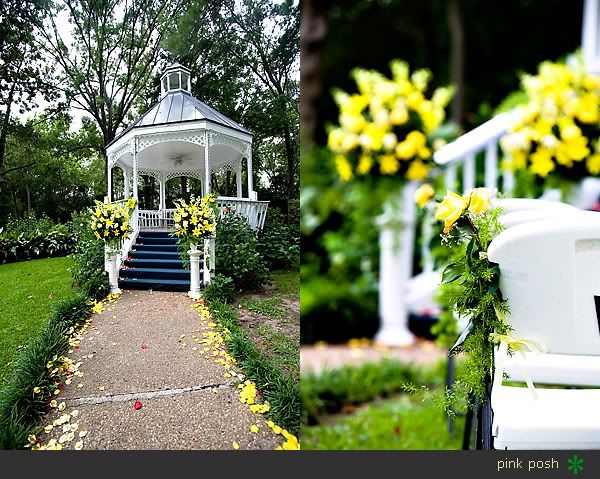 This was my first time shooting a wedding at Vargo's and I absolutely adored the long trail to ceremony site was. Absolutely ideal for pictures. :)



The guests blew bubbles during the procession! I love that!



Stalkers, look how happy Scott looks here! :)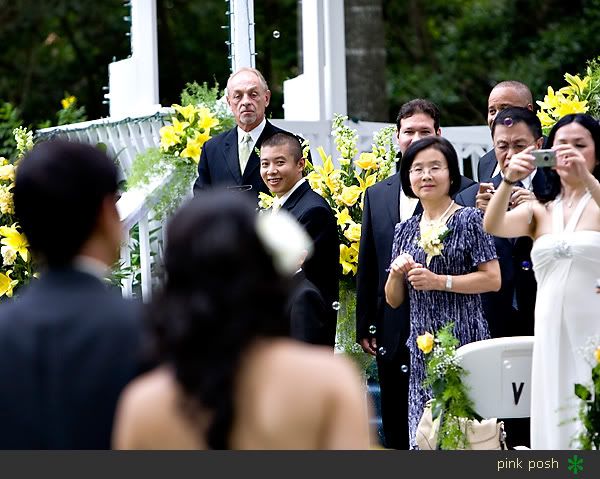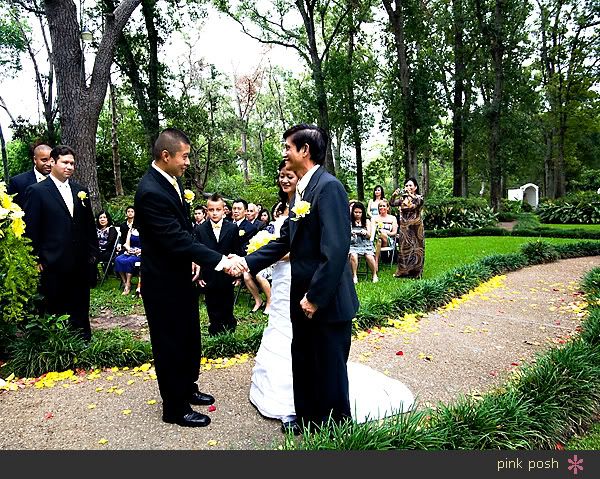 Yay! Mr. and Mrs. :) Plus, they may be smiling here not only because they are pronounced man and wife..but had thought of air conditioning. :oP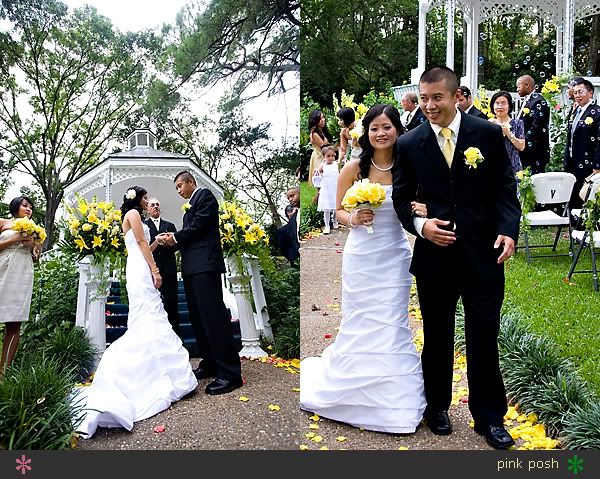 Unfortunately, I detained them for a good hour or so for pictures. :) Here's the boys.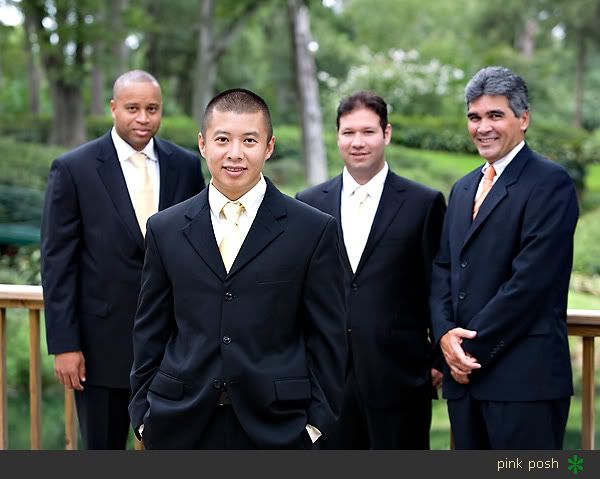 The girls...and I adore bubble dresses!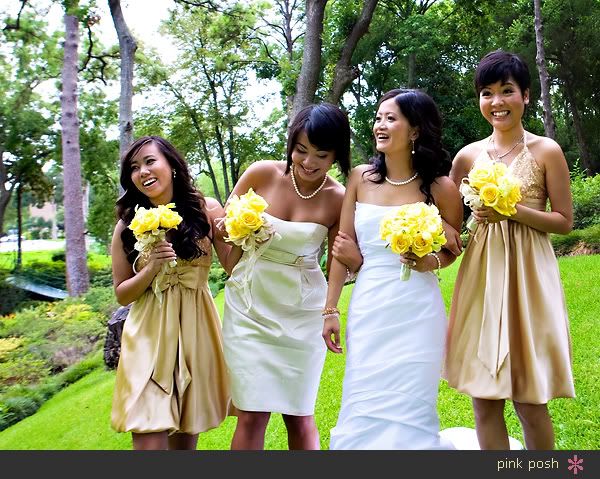 And everyone. They're smiling because I tempted them with A/C. :oP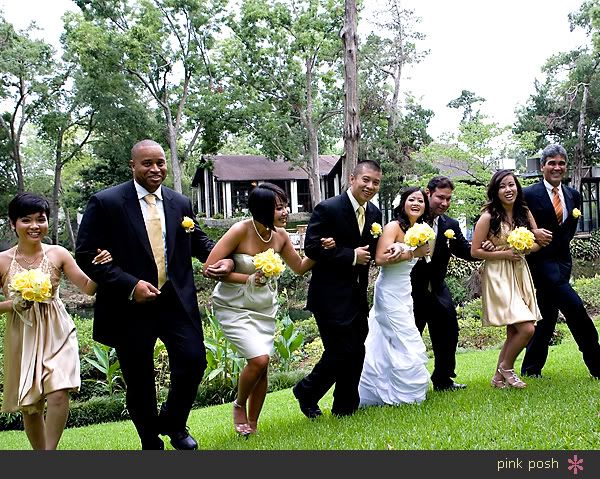 Afterwards, before heading back to the restaurant, we did some couple portraits.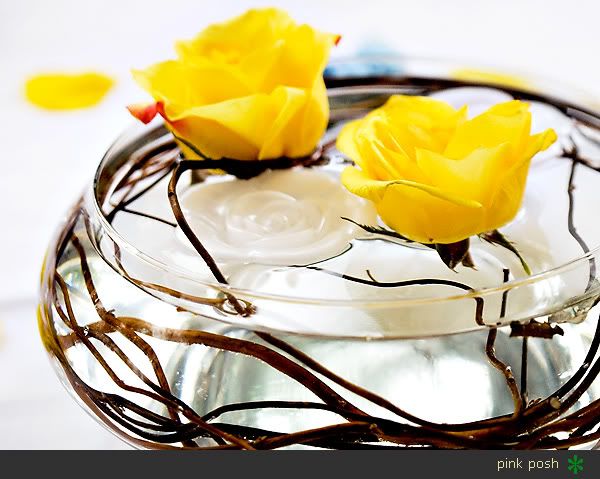 Tina and Scott had a guest sign in book that asked the guests to write a wish in there for them. I love this idea! :)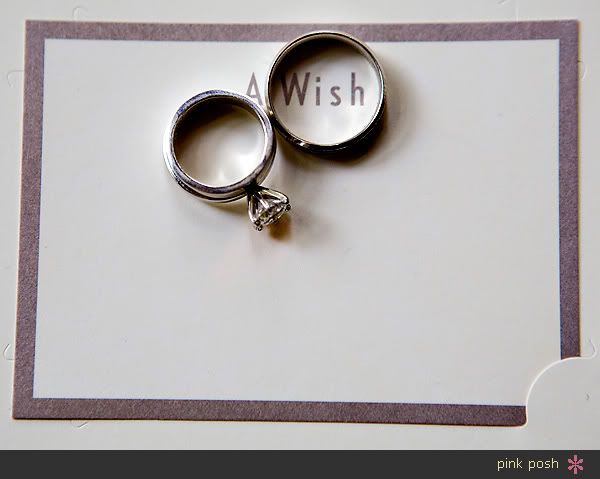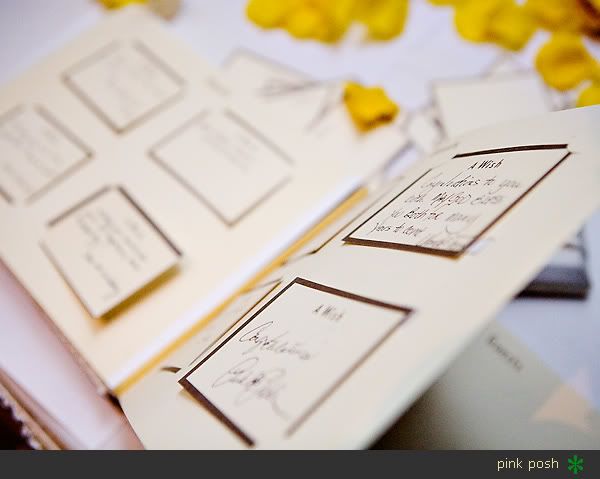 Their first dance.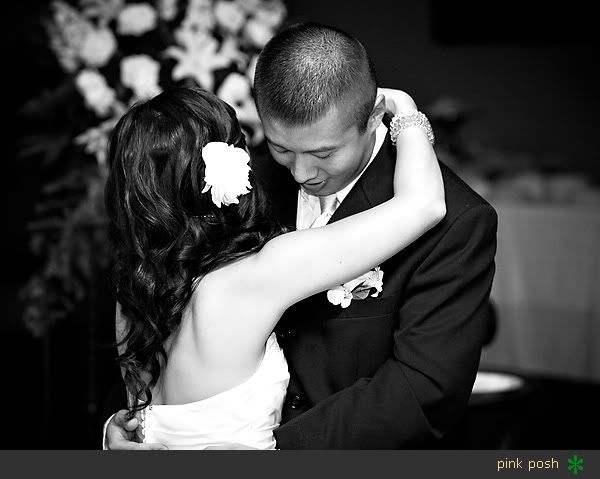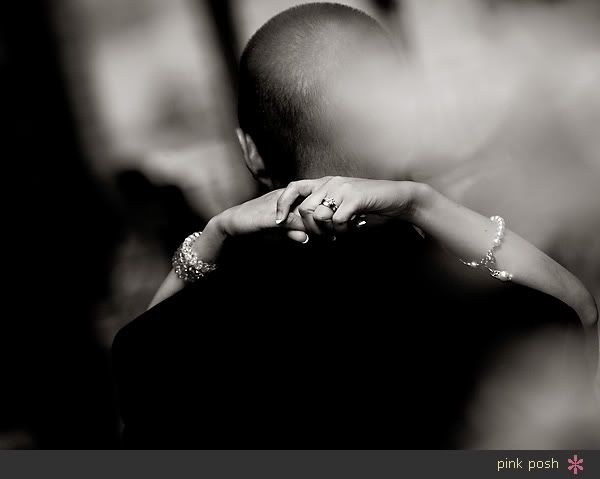 Tina then changed into her cheongsam for the rest of the evening.



We shot just a handful of images in this outfit so that the couple could go back to their party. :)


Tina and Scott....congratulations! :)