Pittsburgh, Pennsylvania Engagement Photography
Session Date: October 31st

Stalkers, I'm going to share a little bit of trivia about Thurston. He LOVES the Steelers. That's his team. He bleeds black and gold...and well, he's never even been to the East Coast before - let alone Pittsburgh. So when I told him that we were headed to Pittsburgh for Susan and Rohit's engagement shoot...well it was over. This was the most anticipated trip of the year for him. Unfortunately, the only weekend that worked out for us and for Susan+Rohit was Halloween weekend...which happened to be the Steeler's bye week. So while we didn't get a chance to take in the game...we did get a chance to enjoy everything else that Pittsburgh had to offer. Including enjoying and experiencing something that Texas rarely ever have - AUTUMN!

Stalkers, meet Pittsburgh - via Mt. Washington.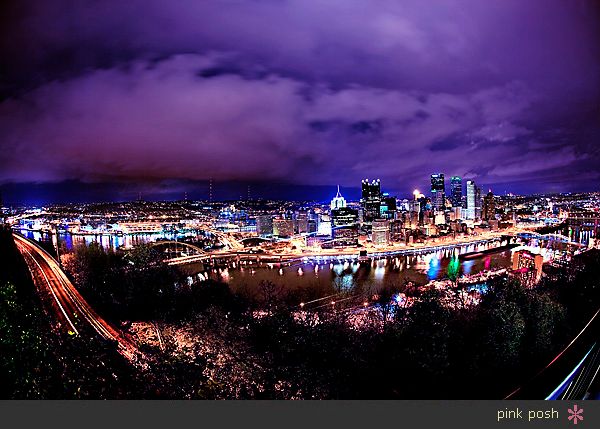 Our lovely couple Susan+Rohit and all the wonderful colors that Fall had to offer. Can I just pluck a small area and hide it somewhere in Austin?



Yum. East Coast really do get the most delicious colors out there.



Boots, scarf, cardigan, a wooden fence and red/gold leaves everything - this is exactly how I imagine the East Coast to look like all the time. :)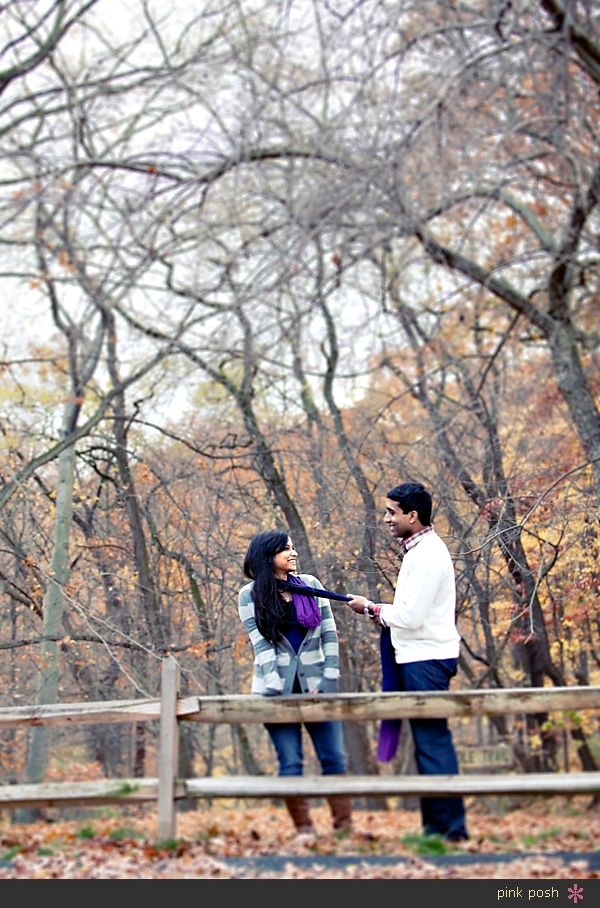 Susan told me that Rohit got her these flowers the day before the shoot to tell her how much he was looking forward to spending the day going around with her (and us!). You know I had to get that in the picture. :)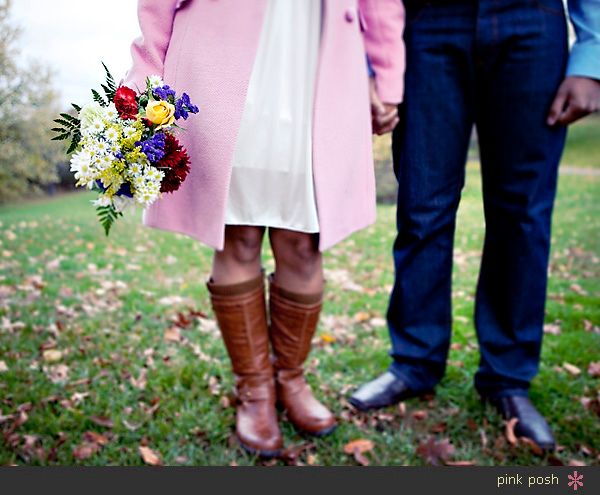 The view was AMMMAAAZZZINGGGG...but it was awfully cold. Sorry Susan!!! :)



We actually spent some time the next day before our flight flew out to continue the shoot a bit with Susan and Rohit, since it was such a glorious, beautiful, perfect day.



We headed down the Strip District...and I FELL IN LOVE. I could shoot here for days.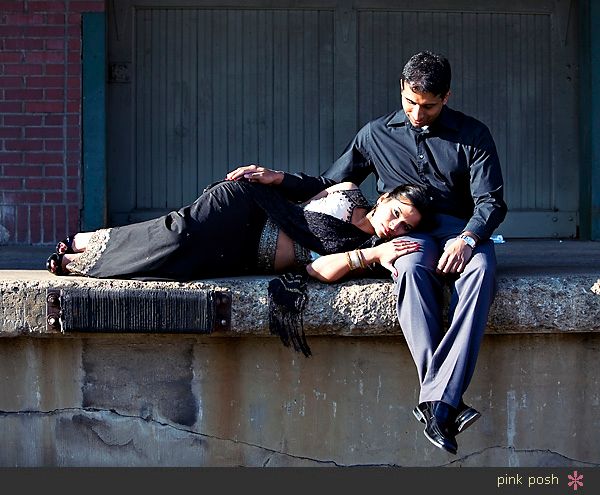 Gorgeous and she's smart too. :) Rohit is a pretty lucky guy. :)



Under one of the many bridges that Pittsburgh had to offer.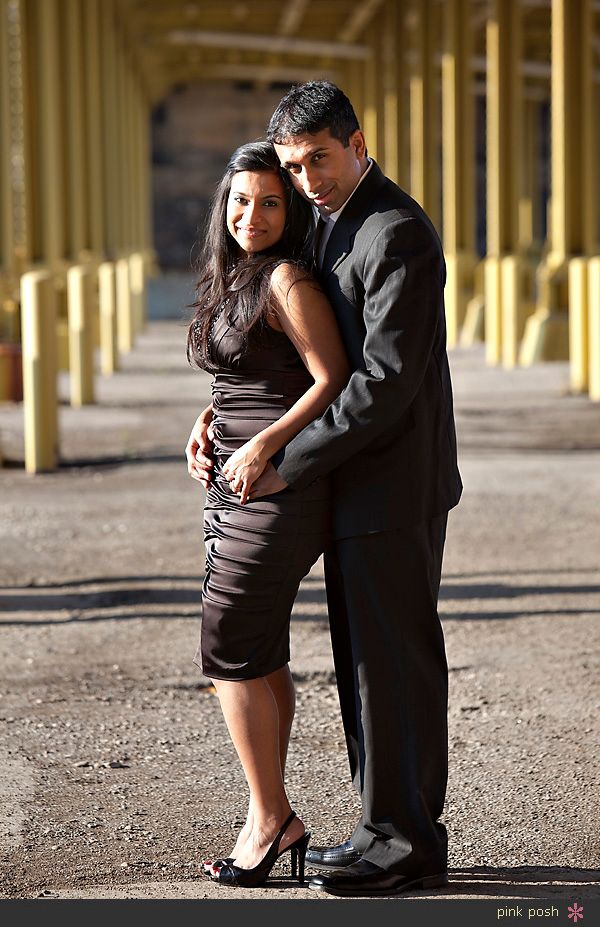 This is actually my favorite shot from the shoot.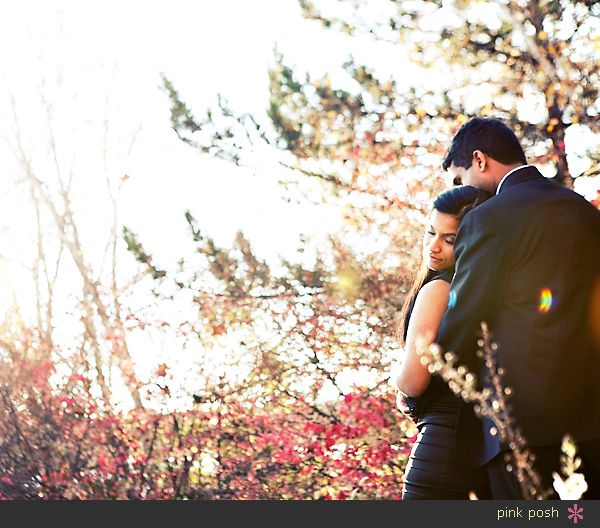 We went exploring and this was a little area that we found.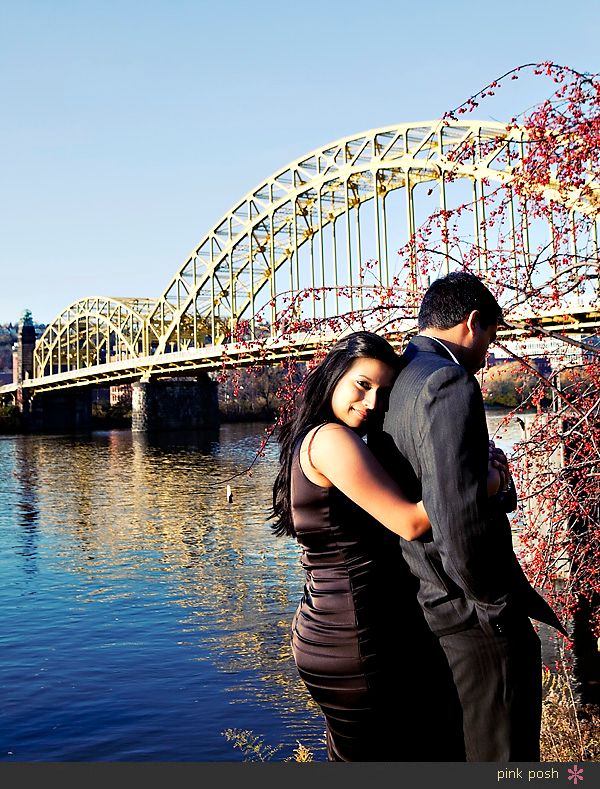 Susan and Rohit, we had an wonderful time this weekend. Thank you for being such awesome tour guides and hosts!!!