Austin Engagement Session
Session Date: March 21, 2010

Rusha is one of THOSE girls. Yes, a true to form Pink Posh stalker. She has been reading and following the blog since, well since Joyce&Shaun's wedding from September 2006. That's a LONG TIME to be stalking. But I love it though. So, when Rusha contacted me for a consult...she didn't quite have her wedding date pinpointed yet...but she knew she wanted us to be there at the wedding...so over sushi one night, we got to talking and meeting with Rusha and Jay, and we hit it off! Stalkers, it doesn't get any better than this. :) Well, their wedding is finally coming up in just a couple of months and Rusha and Jay headed out to Austin for their engagement session on one of the windiest day of the year. :)

Stalkers, meet the lovely couple Rusha and Jay. :) We started their session at the Capitol. Jay went to school in Austin, so we made sure to hit all the "Austin hotspots!"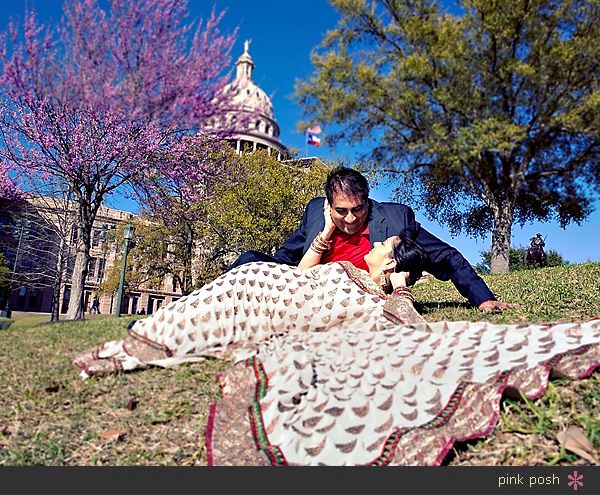 Love this one!!!




Ya'll know we had to go here??



Thats right, the Austin postcard wall. :)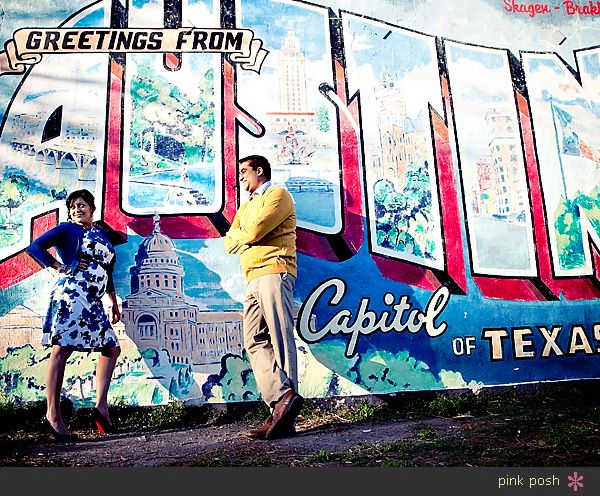 And the best cupcake place in the entire world...unfortunately, they ran out of my favorite when we got there. Too slow Mariae, too slow! :(



Stalkers, THIS is hands down my favorite shot from their entire shoot. Rusha and Jay were soooo awesome! This is parking lot gravel! Not the most comfortable spot in town. They almost got ran over by a truck who was backing out...but Thurst was able to save them in time! :)



Stalkers, ya'll do know we can't get away from the UT Stadium right?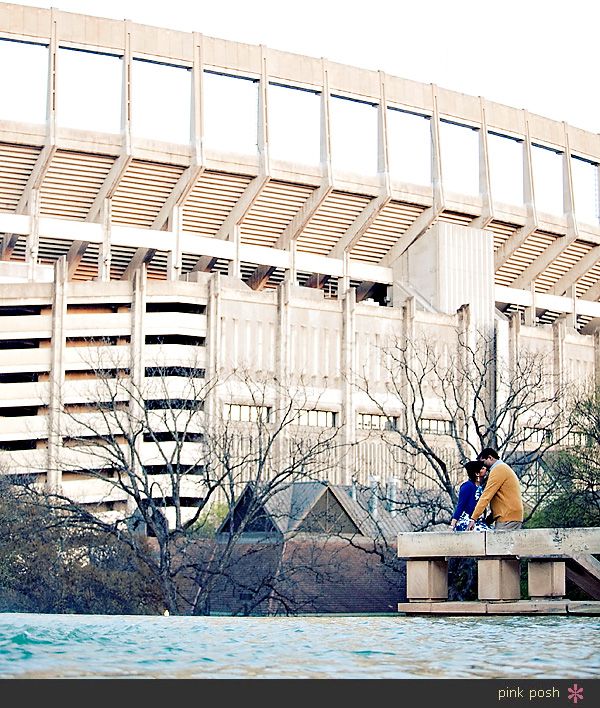 ...or the UT Tower. I thought I would give a different viewpoint of the Tower with this shot!


Rusha and Jay, I can't wait to hang with you guys in Chicago in a few weeks!!!!