Wedding date: April 19, 2008
Photographers: Mariae

*

and Vince

*


Ceremony: Notre Dame Catholic Church
Venue: Kim Son (Bellaire - Imperial Room)


Early Saturday morning (6am!) I drove to Houston to cover Hang+Eric's wedding. I made it to Houston with just enough time to take a half hour nap before Vince and I headed out to the Intercontinental Hotel for their getting ready. I think this is one of the rare time that one of my asian couples decided not to see each other PRIOR to the wedding day (or even a first look.) But Hang+Eric had put aside three hours after the ceremony for pictures - and they also scouted locations around town to maximize their hours! The best thing about Hang+Eric was that they had emailed me before the wedding and told me that the most important images to them are the ones during these 3 hours. I love that! Plus, they introduced me to a wonderful new place for pictures. I don't really get a chance to explore Houston much since I live in Austin, so it's nice to find such a friendly picture area that has different sort of looks to it and its walkable!! This area is seriously my new favorite place for pictures in Houston! Also, I'm posting A LOT of wedding party/bride+groom images that were taken during the 3 hours than what I normally post since these are what they really want to see most! :)
According to their friends...this series of images apparently sums up their relationship....that's why it's being pinned to the top of their blog :oP

The gorgeous bride. Hang told me that she wasn't photogenic.....I'm going to have to disagree with her about that.



Vince shot this image of Eric getting ready. The best part about this picture - his expression! It's priceless!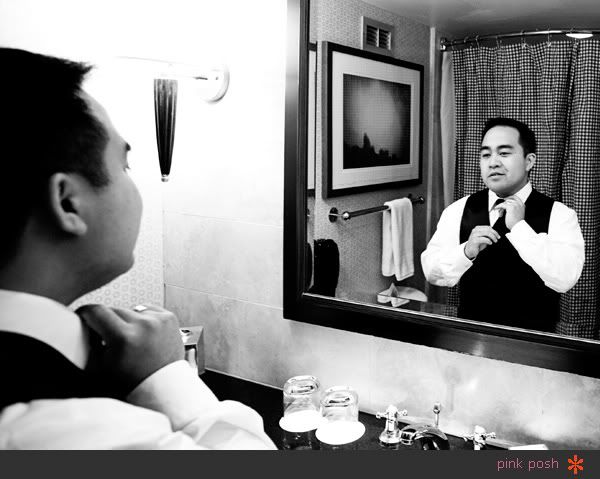 Hang in her Priscilla of Boston lace wedding gown.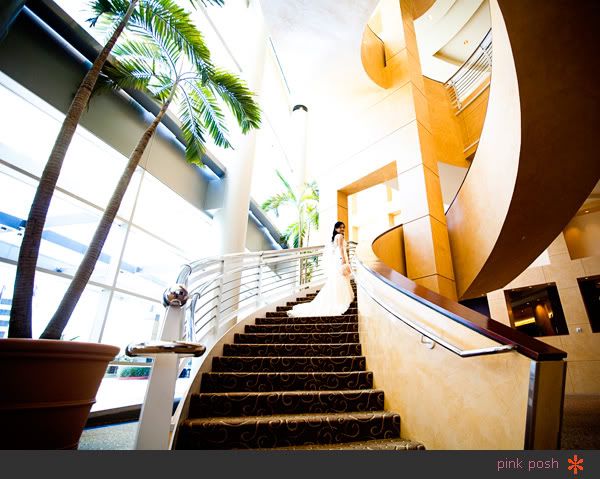 The girls....and the boys.



I'm in love with the inside of this hotel.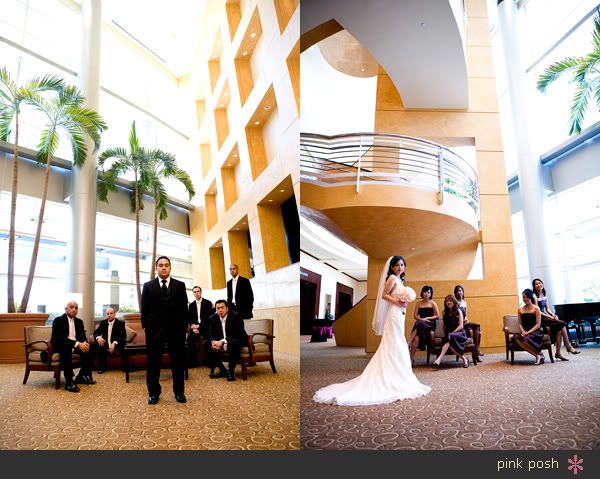 At the ceremony - The bride being escorted by her mom down the aisle. I think she just saw Eric. :)



This image was during the wedding sermon. So, Eric used food to get to Hang's heart. If you dont' recall their e-session, it was based around a Fuddrucker's buger. During the wedding, the deacon's ceremony was based on food....and they didn't even know he was going to talk about food in his sermon! Hang+Eric, you guy's love of food is apparently well known!!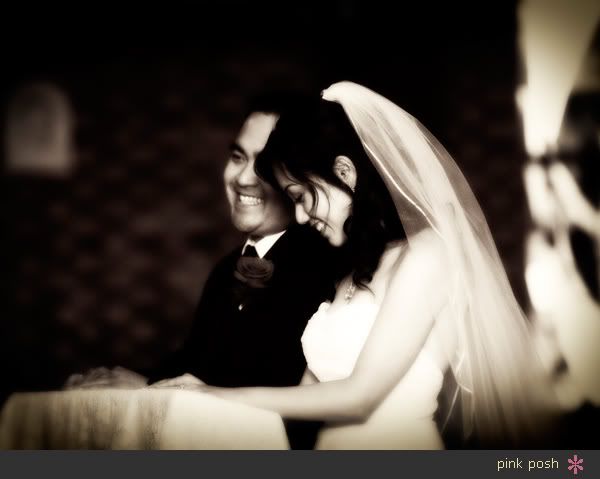 First kiss and exit! Vince was up in the balcony so he was able to snag this great shot of them!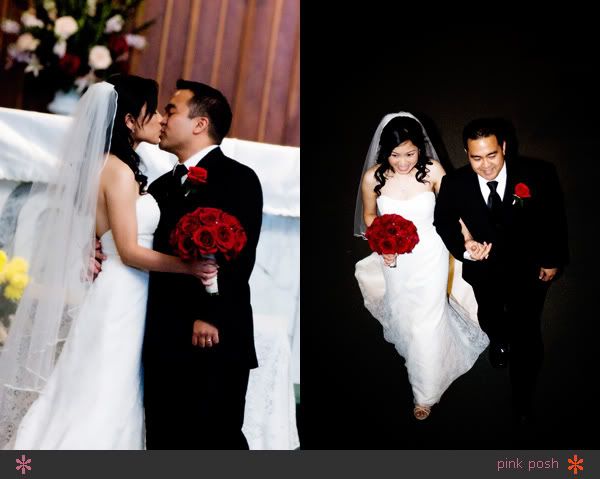 The 3 hour photo session begins....NOW! Hang+Eric had the most amazing wedding party. It was hot and humid, but they stuck it out with them - with no complaints! I wonder if Eric+Hang had to bribe them with food to get them to behave so well?? (I'm food bribable!).


After 45 minutes, the wedding party was released to go do what they wanted and Hang+Eric took Vince and I midtown for their bride+groom formals. We spent over an hour at this lovely, lovely location.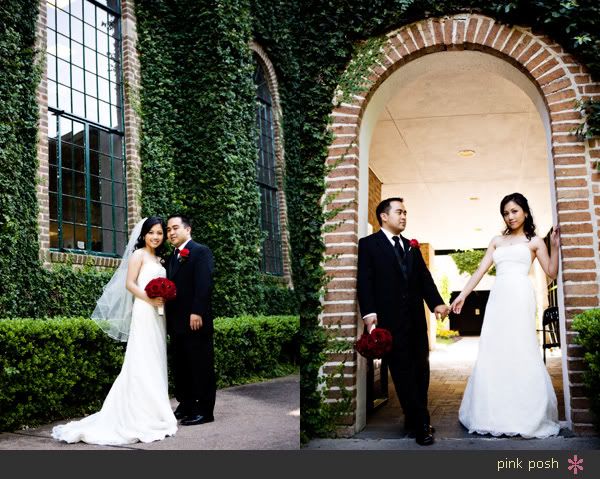 Hang, I don't think you can convince me that you're not photogenic...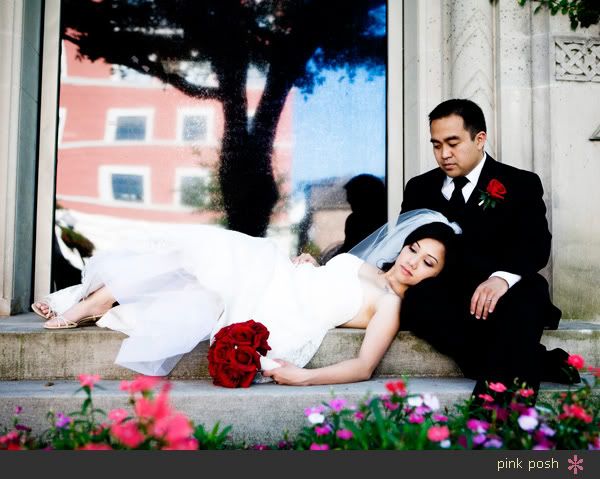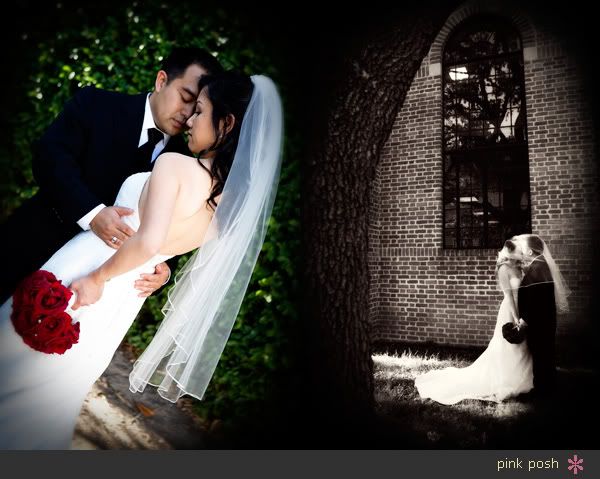 I think this is my favorite set from this session.......but I couldn't decide if I liked this...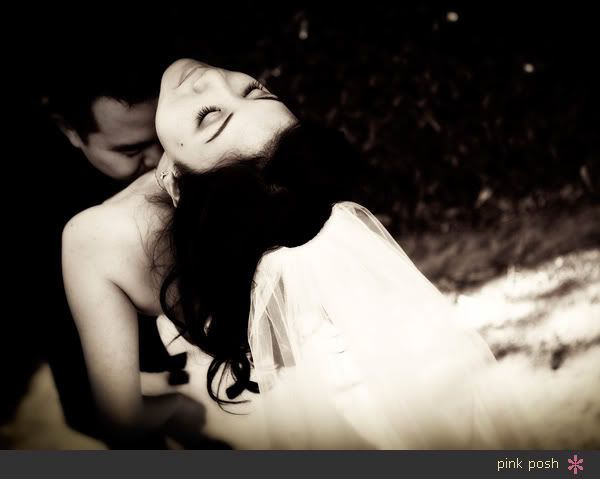 .......or this more. (Hang, I don't think you can play the I'm not photogenic card anymore. Noone will believe you!)



How awesome are they? I told them to lay on the hot asphalt..and all they said was...Okay!!!!



The Imperial Room at Kim Son Bellaire.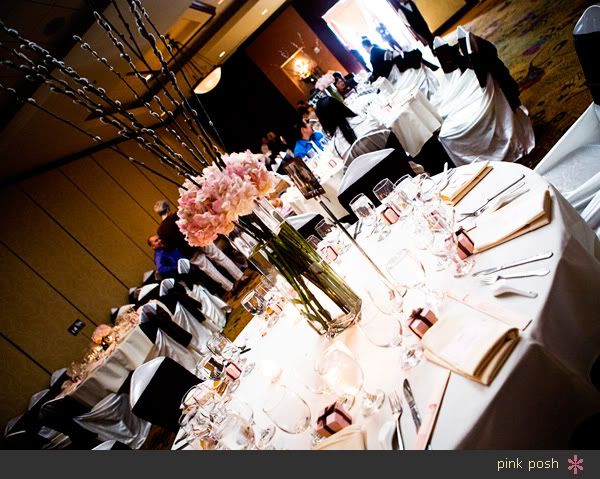 Hang+Eric went for a plated dinner instead of the typical family style dinner that you normally see at Asian weddings. I actually think the food tasted better plated!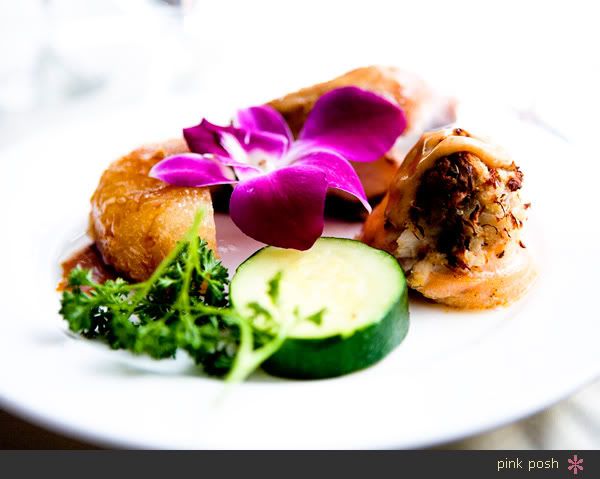 I love the silver on the cake.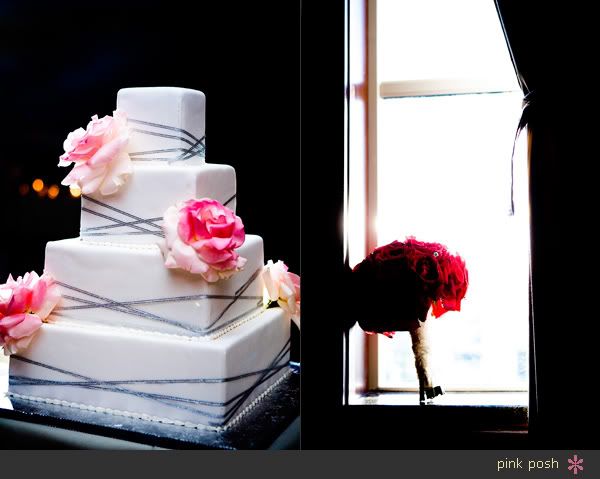 First dance.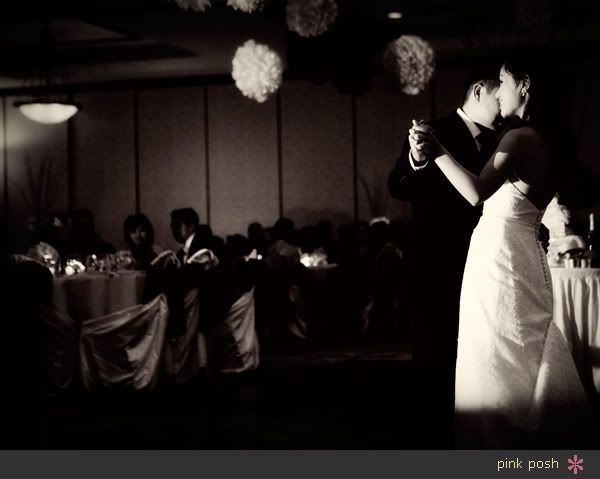 So....the image below....it's exactly what you think it is! In Vietnamese tradition, during the reception, the couples goes around and greet the guests - who then hands them their wedding gift (usually in the form of a red envelope). BUT.....before a gift can be received, guests have the option of making the bride and groom perform "tasks" to earn the gifts. This particular task is a common one at Vietnamese weddings - take one (or in this case...two) eggs. The bride puts both eggs on the bottom of the groom's pant's legs..and she has to travel the egg to the other pant eggs. (Sometimes, its a hard boiled egg...sometimes it's not.) Eric got lucky. This was a hard boiled egg.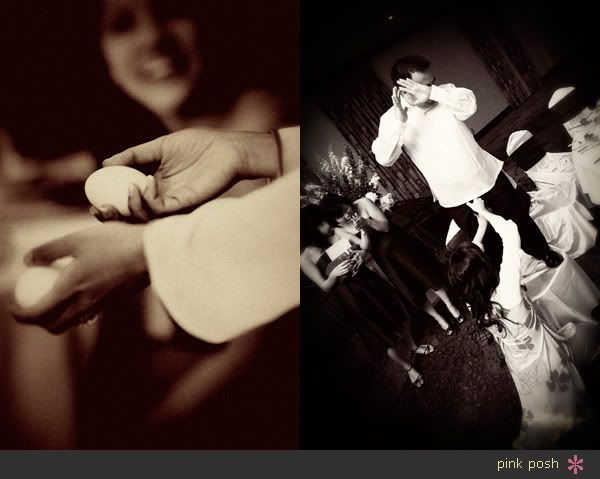 The party! Hang+Eric had a slammin' reception. The dance floor was basically packed for the entire night. Here they are doing the Cupid Shuffle.
Hang+Eric, congratulations!!! Eric...make sure you keep Hang well-fed - which I'm sure you will! :) We love you guys!