The day after Kirsten and Brian's wedding, Thurston and I drove to Houston to meet up with Crystal and Josh for their e-session. Their wedding is coming up next week...ack! I met them over at Montrose and before we started the shoot - I asked Crystal and Josh what/how many outfits they bought for the shoot...a very standard question. I normally get a very standard answer...but Crystal surprised me. She popped out a stack of photos...each had a picture of either her or Josh in the complete outfit...complete with shoes. Ya'll that's organized!!!!

This was one of the very last picture of the day.....so I'm posting it first. :)



We found this sweet little rooftop and I had Crystal sit down.........ummm..she sat there for a long time..and I didn't realize how hot it was (she didn't say a thing) until I laid down on the cement for a few shots. It was CRAZY HOT! I can't believe she didn't say a single word...except that she'll do anything for a good picture. That's awesome right??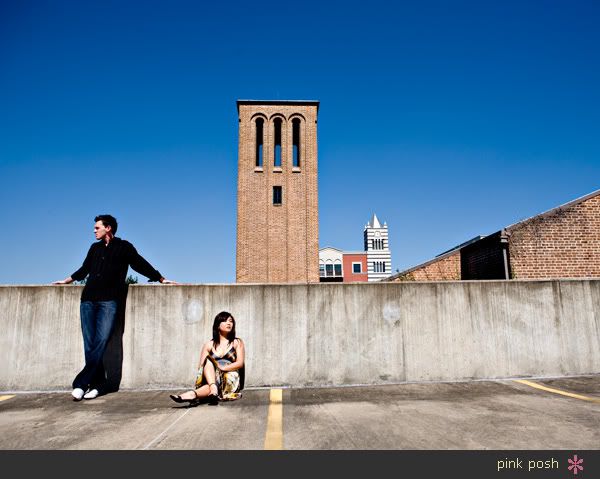 One of my favorites from their shoot for sure right here. :)



The hard part for me is to remember to step back and let them do their own thing. I love this little moment. It's so rare to see this in them because it seems Crystal and Josh is always soooo go go go..and always just so silly with each other. Its nice to see them like this.



Stalkers, you know I love to have my couple get a little action.....here's a little action in the phone booth.....



...and some more action at the bus stop. :)



While I was sitting and waiting for them to get changed, Crystal and Josh emerged from the parking garage and was headed my way....when I noticed how the light was hitting them. It definitely was not the perfect location (the blackness is the parking garage - made darker in post). I yelled at them to stop, grabbed my camera with a 70-200mm lens on it, and snapped this picture while never once moving from my seat. But not to sound like a photo geek - but ummm..hello backlight, I think I love you.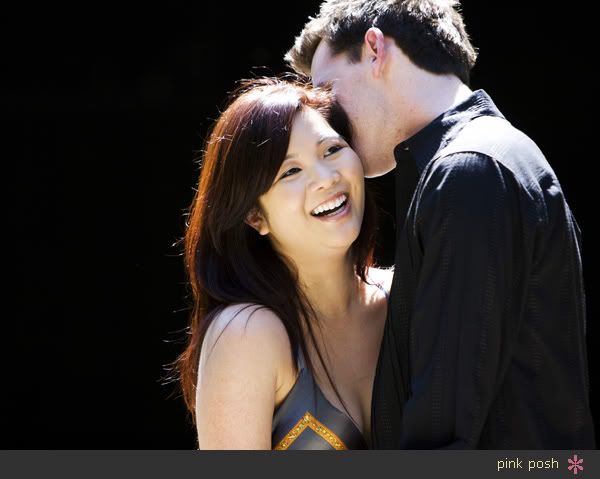 Crystal and Josh, can't wait to see you guys next week! :)