Photographers: Mariae

*

, Hali

*

and Justin

*
Ceremony: St. Lawrence the Martyr (Redondo Beach, CA)
Venue:
Trump National Golf Course
(Palos Verdes, CA)
Videographer:
Lightbox Digital

DJ: Gerardo with
Invisible Touch


So, you guys know this year, we've been shooting alot of "mini-destination" weddings in Austin. Well, two Saturdays ago (yes, I know this post is late, but its wedding season!) Natalie and John flew Hali and I out to California to shoot their wedding. Theirs wasn't a destination wedding, but how special did we feel that they flew us all the way out there to SoCal for their wedding when they had their pick of amazing SoCal wedding photographers out there?!! As you know, I graduated from film school in Orange County so I love it when I get a chance to go out there to visit and it's even better when I get to go out there for work! Plus, it's always nice to get away from the Texas heat once in a while. :o) So a little about Natalie+John - they have been dating for 10 years! That's a long time - but I love it when couples have such a long history together!!! John proposed to Natalie two years ago - but they decided to postpone their wedding until Natalie was done with her graduate classes. But..that didn't stop Natalie from getting her wedding dress - two years ago!! It's been at the dress shop all this time - seriously, if it was me, I'll probably be wearing it once a month for two years. :) Natalie's parents were nice enough to offer us accomodations at their beautiful home - with the most amazing view - I would show you pictures of the view - but Hali and I were too busy soaking it in - and I'm afraid we were a little selfish and wanted to enjoy the view for ourselves. :) But don't worry stalkers, I have decided when I am down in SoCal now, I'm going to crash at their place and take a picture of the view then. I've made a copy of their keys in case they aren't home. :oP
Natalie getting ready. I love that all I had to do that morning was roll out of bed and walk over to her room. No driving. No traffic. I'm requiring this with all my weddings from now on. :)



Elba (Natalie's mom) wearing the wedding jewelry on for the bride.



The bride. Look how beautiful she looks - these two pictures are actually
straight out of
camera.


Justin caught this expression of Natalie with her bridesmaid. I love how radiant she looks.


Hali was with Natalie right before the ceremony, and while I was going through the pictures she took, this image jumped right out at me.



Just right before the big walk down the aisle. Because I am normally at the top of the aisle taking the processional pictures, I don't get to capture these pensive little moments anymore - but I'm glad Justin was able to see it and recognize the moment here. One of my favorite images from the day for sure.



I love it when the bride walk down the aisle wearing the blusher and having the "reveal." Natalie had a detachable one which she was able to conveniently pull off after the ceremony.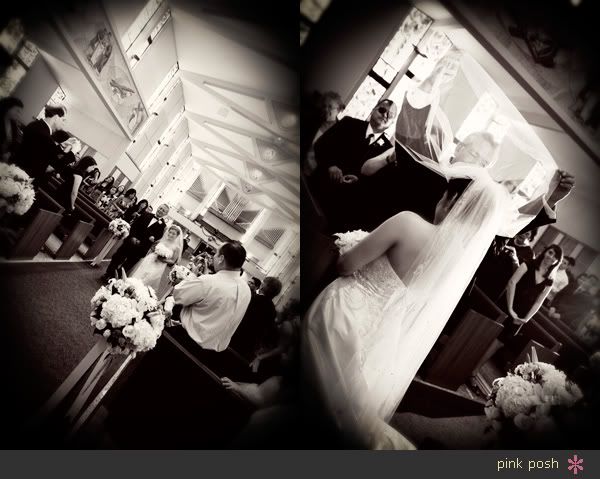 The Devotion to Mary.



Two first kisses. Natalie and John had a first kiss after they exchanged vows. At the end of mass, they had another first kiss...which makes it the second first kiss? Hali caught both of these kisses.



Natalie and John decided that they wanted to do all the formals/informals at Trump National Golf Course because of the gorgeous scenery. Plus, family could grab cocktails while waiting instead of waiting around at the church. I highly recommend this idea!



I know...they are both disgustingly good looking. But I love me some of them though. :)



Seriously..the view cannot be beat. The darker blue is the Pacific Ocean.



Are you guys getting impressed with what Justin can do yet? We'll have more of his stuff when he flies over in May to help us with some of our weddings!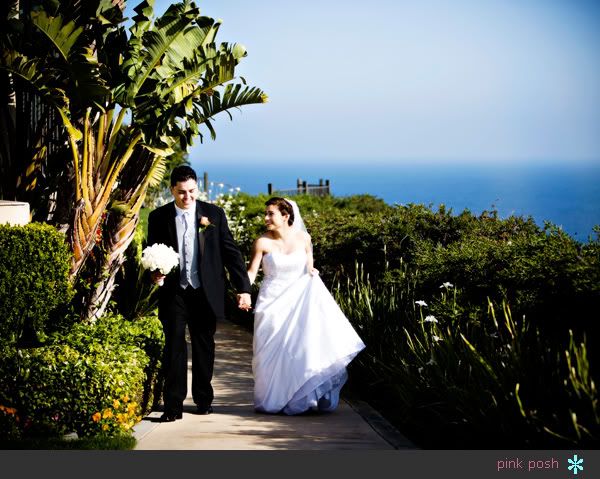 Mr. and Mrs. Diaz. :)



Location. Location. Location. And gorgeous flower arrangements!



Appetizers......and a bit of dessert.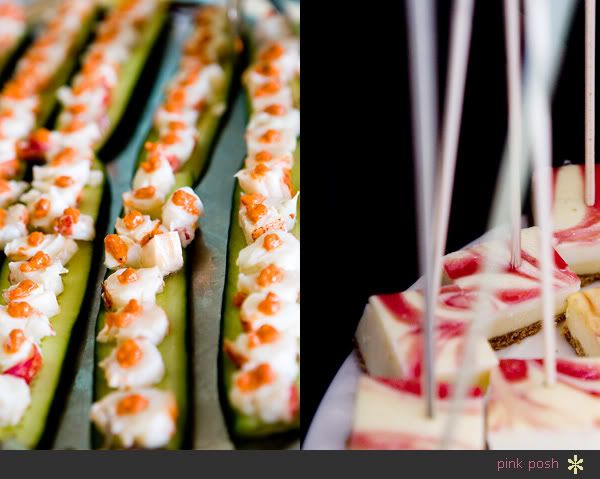 Hali's version of the bouquet...and my version.



Some promotional love for Mr. Trump. :)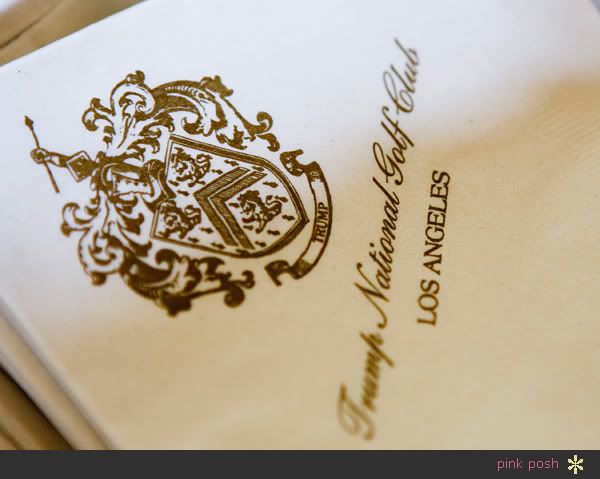 Elba found a florist in Glendale, CA that did the most amazing arrangements. I'll post the name of the florist for our California stalkers when I get it from her.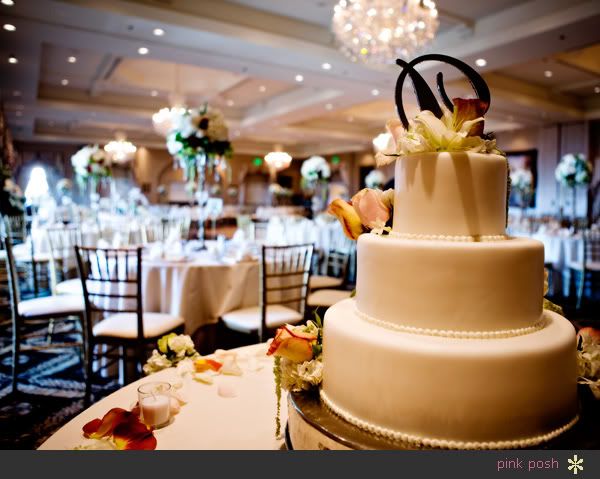 Too cute not to post! I don't know the story behind this yet. Will have to ask Hali for more details. :)



Presenting Mr. and Mrs. Diaz!



First dance...backlight provided by Sal and Joe with
Lightbox Digital
! So, I have to give a little love to my new BFF's - Sal and Joe (brothers). They provided the video at the wedding, and while I have a love/hate relationship with video - they are the two nicest guys that we have ever had the pleasure to work with. (They travel too!) Plus, they were named The Knot's top pick for wedding videographers. :) Anyways, stalkers, you know I don't talk vendors much, but Hali and I had the best time with them! Plus, they thought we were super cute for being a "sister" company. :)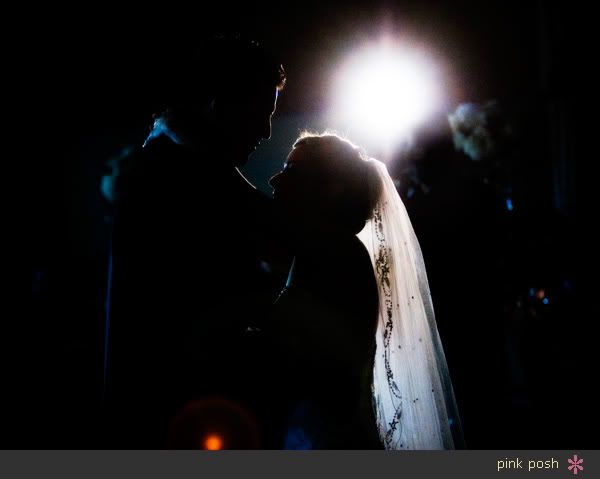 First dance. Natalie did tell me she was nervous about John's dancing. I think they were planning to do a "prom" dance. You know...a little swaying. Well, we love just romantic swaying...and I think Natalie may have been a little surprised with the dip at the end. :)



A picture of dessert. I couldn't resist.



After the bouquet/garter toss, the MC - Gerardo with Invisible Touch -(who did an amazing job - you know I think Natalie+John had the best vendors!) had the guy who caught the garter - blindfolded - and supposedly take off the garter from the girl who caught the bouquet's leg. Well, he substituted in the groom..............



Father/daughter dance....and the last dance.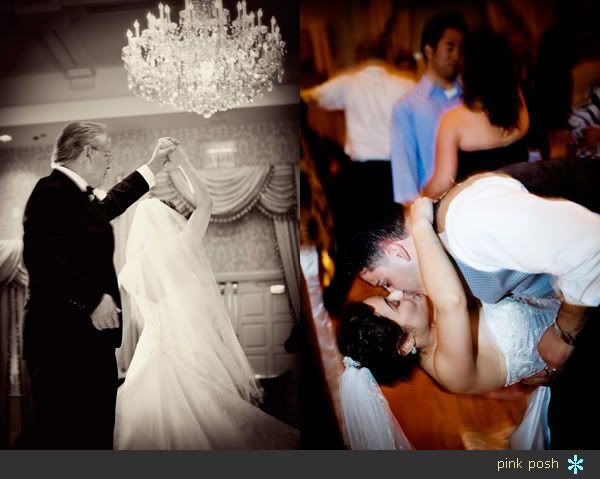 Natalie+John, congratulations...and it only took 10 years. :) Seriously, thanks for having Hali and I...AND Justin crash your wedding with our cameras...and thank you for inviting us into your home. :) I hope you guys are enjoying Hawaii!
P.S. Before I end this post, Hali and I want to give a little love to Justin for coming out to the wedding with us and shooting with us - and drive us around in the crazy LA traffic! Plus...his pictures are amazing. The good news - Justin and Thurston (his business partner) will be flying out to Texas in mid to late May to shoot some of our weddings with us. YAY! If you have taken a peek at our May schedule - you know it's CRAZY...so we've enlisted some help! Also, SoCal brides - they're located in Orange County...so if you're interested...shoot me an email - I'll get you in contact with them!