So before I start, I need to say.....STELLLLLLLLLLLLLLLLLAAAAAAAAAAAAAA. (It can't be helped!) I had intended to post Stella and Jay's engagement session earlier today (yesterday?), but I had a shoot today and right when we got done, a huge lightning/thunder storm happened........so all that has passsed now, and it's almost 4:00am and I'm ready to blog about my Monday morning with Stella and Jay! I met up with Stella and Jay (bright and early...well to me :oP) while I was still in Houston. Yes, I did a lot of shooting last weekend...and this weekend as well. Jay actually flew in from New Jersey for this shoot and had a flight out that afternoon, so we didn't waste any time at all to get started. Stella looked so lovely in her blue sari...and Jay was a nice accessory for her! I love that Jay knew from the get-go that the wedding was all about Stella. :) Also, if anyone know the answer to this...please enlighten me...:) This is probably my fourth or fifth couple that the groom is from New Jersey and the bride is from Houston. Is there a reason why these Jersey guys are taking our lovely Houston ladies away? :)
Look how lucky Jay is........ I did ask Jay if he got Stella by holding out his arms...like in the Bollywood movies. Supposedly, the girl run right into the guy's arms... Stella informed me that it didn't quite happen like that. :) Boo. Thanks for ruining it for me Stella :oP.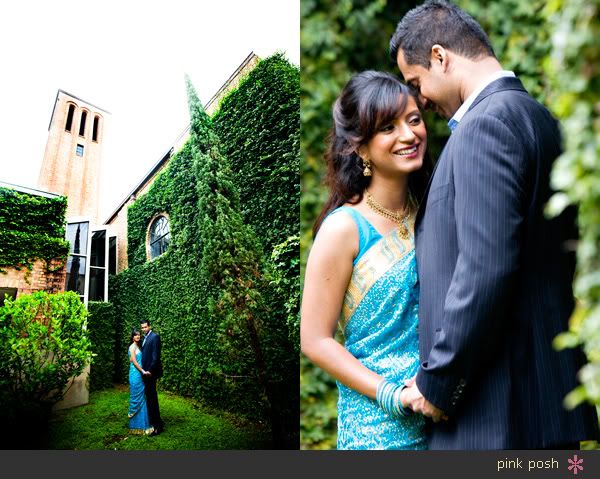 It was cloudy all morning and right when I pulled out the camera for my first few shots, the sun came out and look at all that lovely hair light. Yes, I know I sound like a photography geek.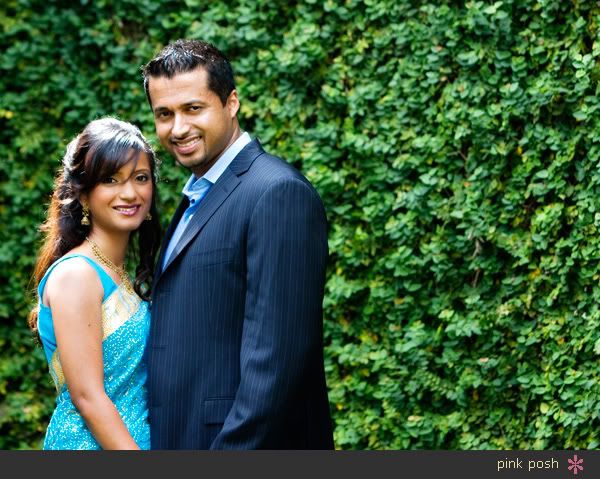 This was Stella's idea. I have the most creative brides. :)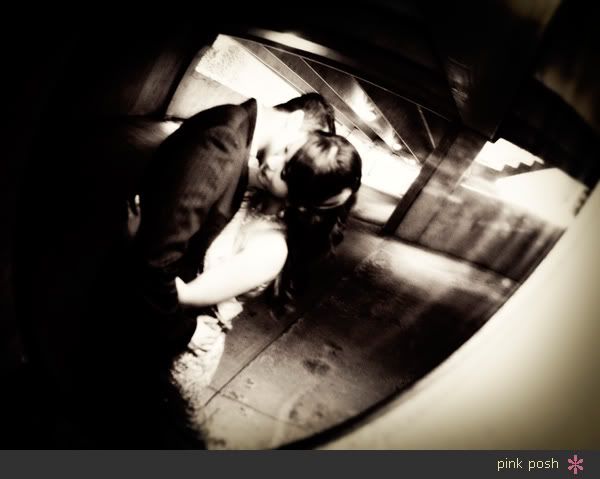 If you're wearing a sari, a scarf, or anything that can be pulled...be sure that 9 out of 10 times, I'll probably pull it. :oP



Giant chess pieces+Stella+Jay=my favorite Monday morning picture :)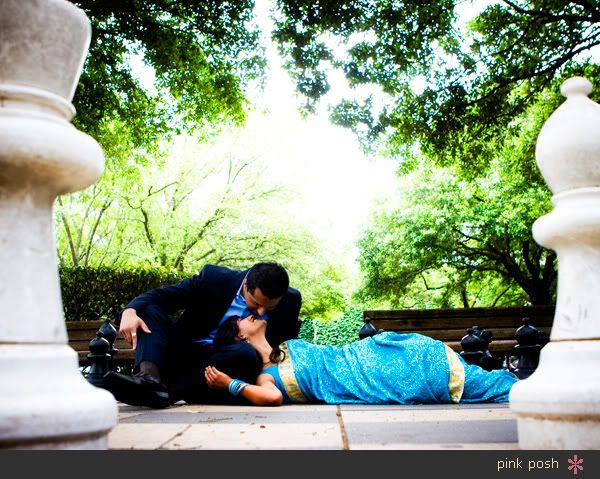 I love this chill out picture! I have a feeling that this is how Stella and Jay are probably like most of the time. :)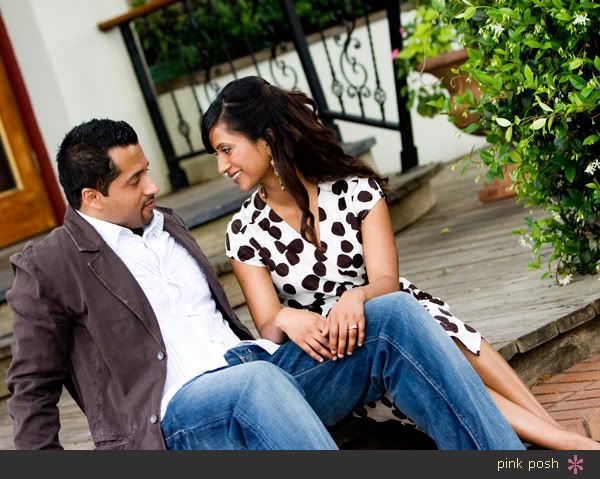 I'm leaving for Southern California next week, so of course I had to practice my hiding in the bushes aka parapazzi skills. :oP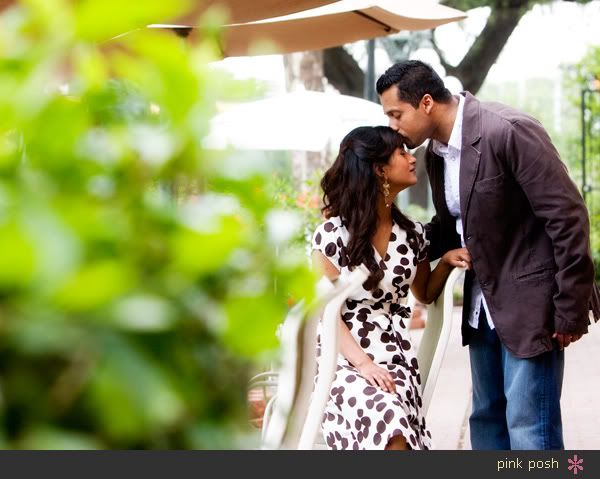 Because I love series. :)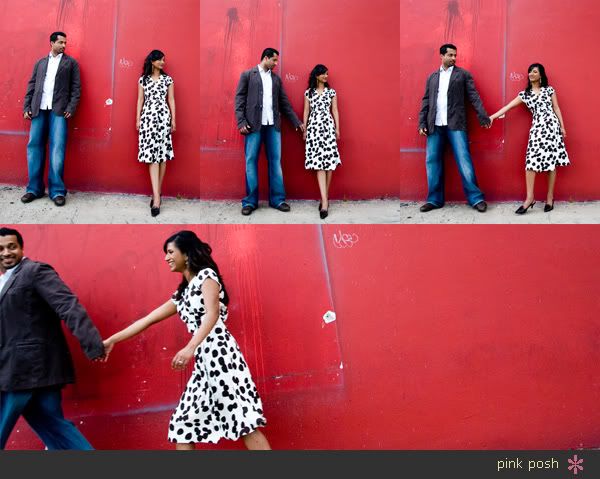 Stella and Jay, thank you for such a wonderful Monday morning! I don't know why people complain about working on Mondays...:oP