Hey everyone! This post is about two weeks behind schedule....but better late than never. :)I met up with Leian and Ed in Laguna Beach for their engagement session after Natalie's and John's wedding. Leian and Ed are to be married next Sunday in Dallas - but live in Los Angeles. Since we were already in California at that time, I went ahead and scheduled their session on the beach of California...instead of Dallas? (Yes, I realize there's no beach in Dallas.) It was a beautiful warm sunny day.........until 3:30pm - 30 minutes before the session started, and this crazy cold front settled in on Laguna Beach. Leian and Ed arrived at 4pm and we started the shoot walking around all the wonderful little shops there, scouting for kick ass walls......like this amazing mosaic of metallic gold..................yum :)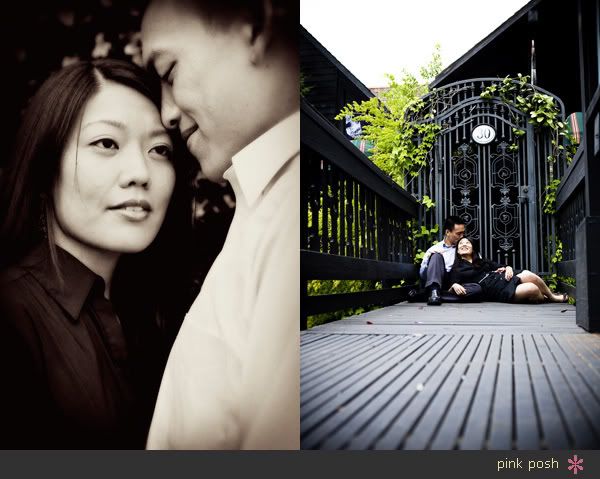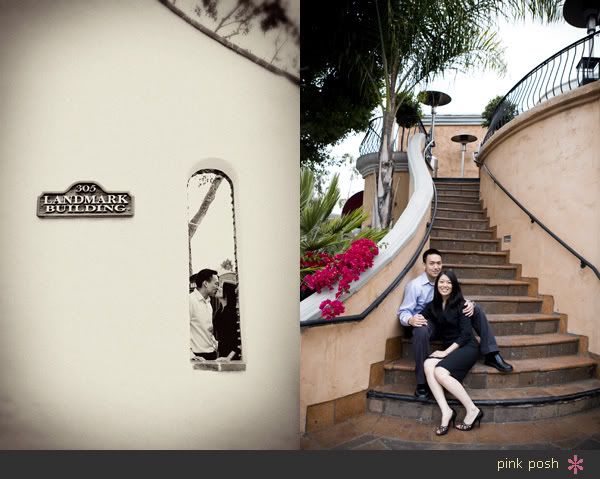 ...Stop! Gotta have a little big of wide angle lovin' :)



I found a cute little nook...and told them to do something...anything....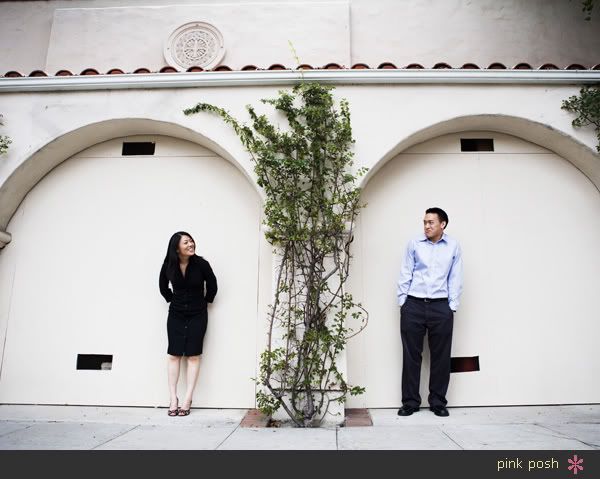 I suggested a jump.....I love how they have such different jumps! :) Look at Ed's air!

We left the shopping area..to get them onto the beach. It was so cold by now, that the super croweded beach was now almost void of people. Perfect for us!

I always love shooting around Southern California beaches because of the rock formations that lines the beach....this is definitely not Galveston!



And you know I had to..............it was COLD. It's a wonder that they agreed to get into the water at all...but Leian was sooo awesome. She told me she'll withstand anything for pictures....so I had Ed take off his shirt so Leian would feel less cold because Ed would be much colder! See...all part of my master plan. :)


Really. It was cold!



Leian and Ed, you guys were amazing. :) Enjoy your wedding!!! Six more days!!!!!!