Date: May 10, 2008
Photographers: Mariae

*

and

Hali

*




Venue:
Le San Michele

Wedding Coordinator: Tammy Goral with
Sparkling Engagements

Florist:
Bouquets of Austin

DJ: Carlos Martinez with
Platinum Music Productions

Cake:
Michelle's Patisserie
Kelly and Derrell were married EONS ago...or so it feels...and this post was supposed to be up wayyyy back when.....so we'll just pretend it's on time. :). Kelly is a regular blog reader....aka stalker...so I know she's been on pins and needles waiting for her wedding to be blogged! So Kelly and Derrell probably got married on the hottest day of of May. It didn't help that we had just came back from California so it took some getting used to. Really, I almost gave up it was so hot...or at least shoot with a telephoto lens from inside the a/c house. :) This was my first time shooting at Le San Michele and I have to say I was very pleasantly surprised at how beautiful the grounds look. I think everything was about perfect (besides the heat). I even enjoyed my time with all of their vendors. Stalkers, you may have noticed that I list vendors pretty sparingly...but that's because I really need to enjoy working with them. :) It is pretty important to have all (or at least most) of your vendors getting along...and Kelly nailed it! A week or two before their wedding, I had met with Kelly and Derrell and she mentioned that their weddings were pretty simple and not as elaborate as other weddings we may have done in the past. I knew if she was stalking my blog....that her wedding was going to be absolutely beautiful and fabulous..and isn't it all about the love on the wedding day anyways. There was plenty of that. :)
By the way, quick story before we get to the pictures. Derrell made the best gift for Kelly - it was a coffee table book filled with their pictures as well as poems/prose that he wrote himself. He told Hali that he had to trick Kelly by turning on his XBOX 360 really loud and pretending to play it at night so that she wouldn't know he was actually designing the book for her. So ladies...if you think your man is playing video games....he may just actually be doing something a lot more romantic...but probably he's just playing video games. I think Derrell may be few and far in between though. :)
So ...without further ado, I'm just going to post the images and try to remember and recount all the awesome, b*tchin moments that made up their wedding day........

Beautiful Kelly aka one of my favorite stalker. We hijacked this hotel room when the maid was cleaning it...since her room was your typical wedding day disaster room. :)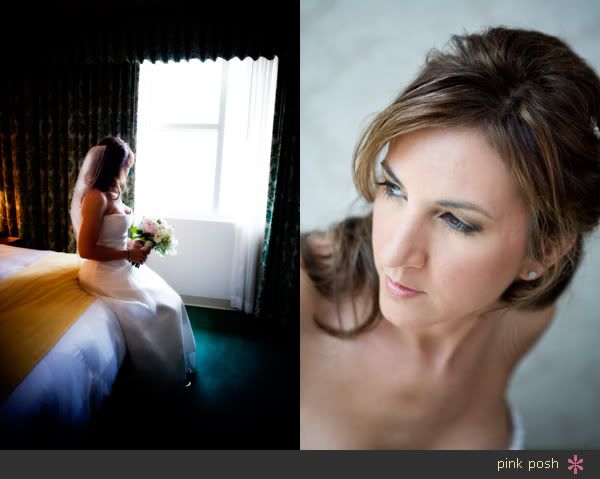 Kelly had the limo driver stop around downtown Buda for some bridal party pictures...we found this little barber shop......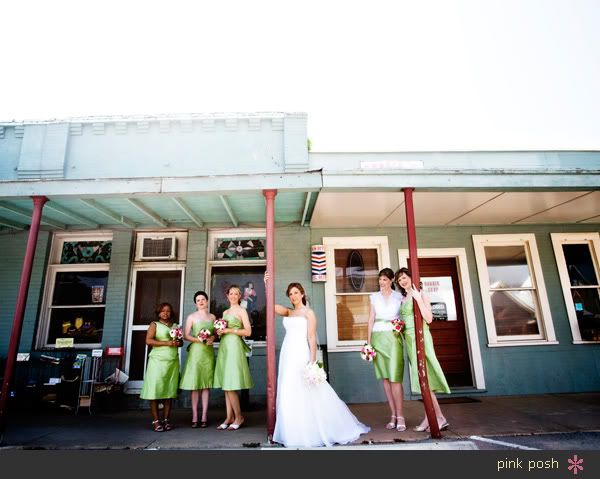 And a grocery store......don't the girls look gorgeous.....in 100 degrees heat. Ya'll it was HOT!



While the girls were out and about downtown...Hali caught the boys doing this......plus some other things...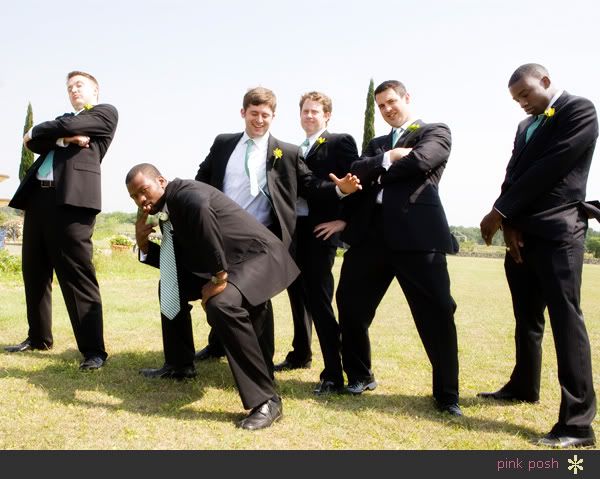 We arrived at Le San Michele so that we could continue Kelly's bridal session.......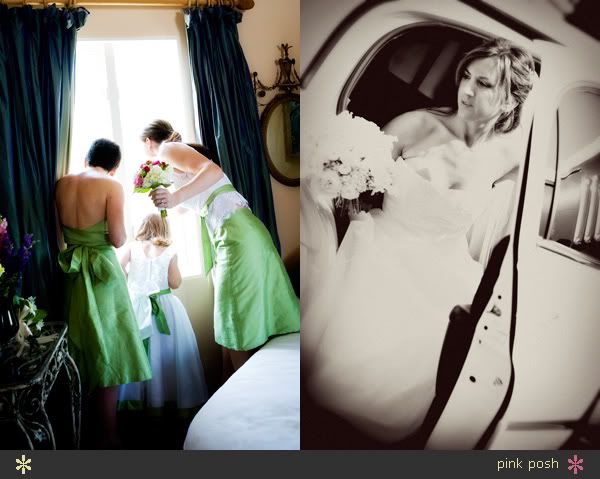 INDOORS..where it was nice and cool!!!


Ceremony area at Le San Michele. I LOVE (repeat LOVE) that Kelly and Derrell seated the chairs so that during the wedding ceremony, Kelly and Derrell would exchange vows in the middle of the circle of guests for their wedding......it gave us all different kinds of great angles as well as easy movement during the ceremony. I RECOMMEND THIS FOR ALL OUTDOOR WEDDINGS! :) In fact..I may have to include this as a requirement on our contracts. :)



The girls waiting for the wedding to begin. While the girls were singing to Kelly here........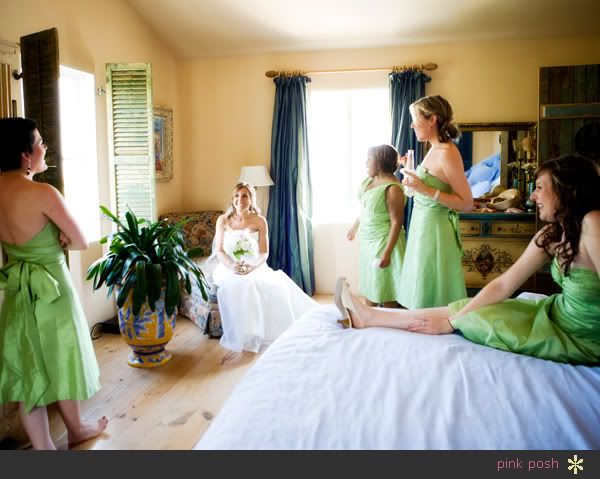 The boys all got in their football huddle......because that's what boys do!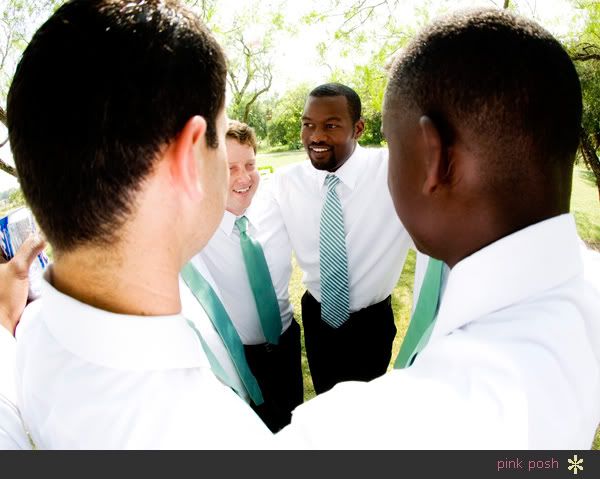 This picture was taken during Kelly's walk down the aisle. I turned and looked at Derrell to see his expression, and I love that you can see everything he feels about Kelly at this moment.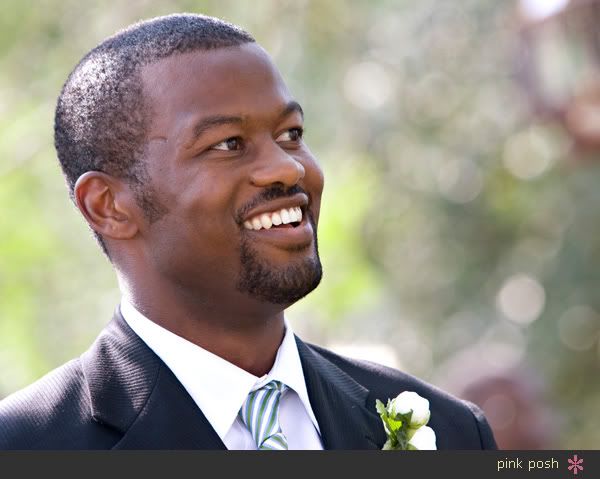 Kelly was walked down the aisle by both her mother and father. Right before the ceremony, I heard Kelly's dad telling Derrell's parents that Kelly's mother was his life.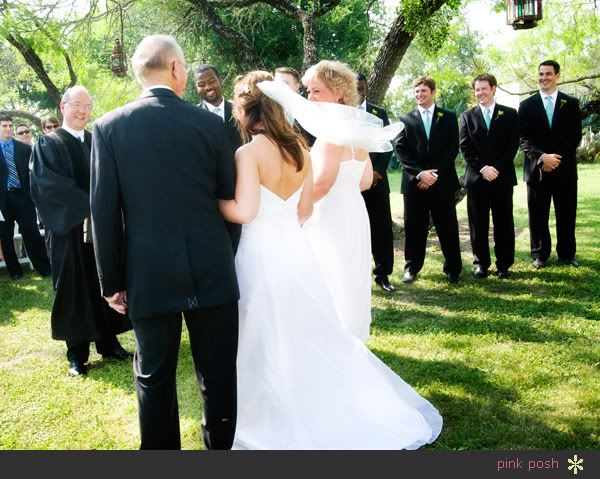 I feel like a parrot repeating how much I love Kelly and Derrell's expression..but dangit, I just love the expression on Kelly's face when her parents gave her away to Derrell. :)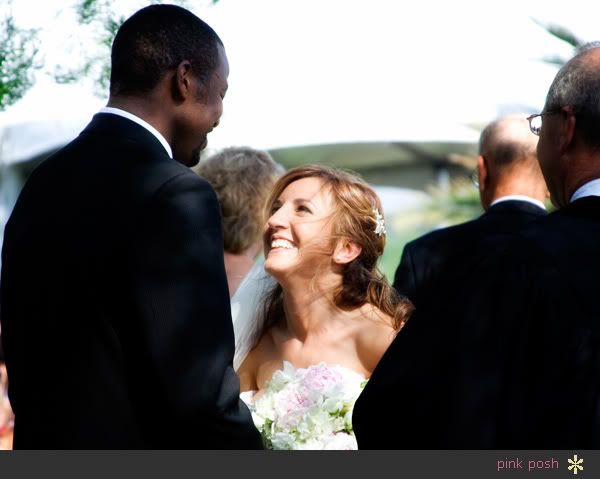 So besides being super hot....it was windy as well. Good thing Kelly's flower girl (her beautiful niece) had everything under control. :)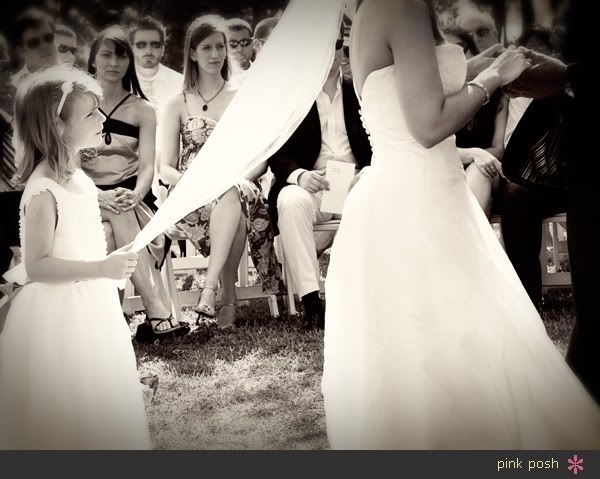 Jumping the broom tradition. :) ...and how amazing was the wedding party in the 100 degrees heat? Super amazing that's what!


So this group picture....was HARD TO SHOOT! I had to squeeze myself into this corner that was already occupied by a computer and printer and had this little window that I had to crank to open in order to take this shot through a little bitty opening. I had Kelly and Derrell kiss...and looks like one of their guests got in on it too...........how sweet!!!!

Le San Michele had the best little patio areas around the grounds......... very European"esque." Perfect for pictures....even though it was super hot and I was about to call it quit. Did I tell you how hot May 10th was? I'm still recovering from the heat now! :)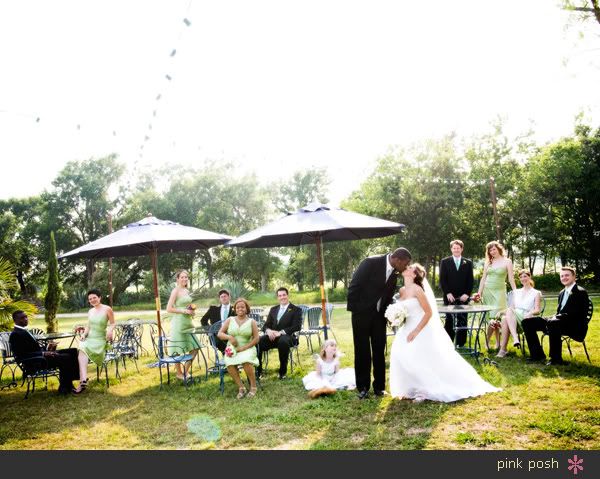 Isn't Le San Michele lovely? The bride and groom ain't too bad either. :)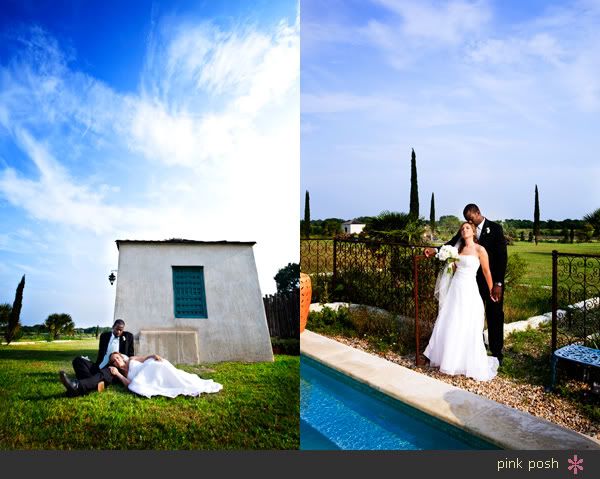 Yes, I love little series.



Details...details.



Bouquets of Austin provided all the beautiful flowers.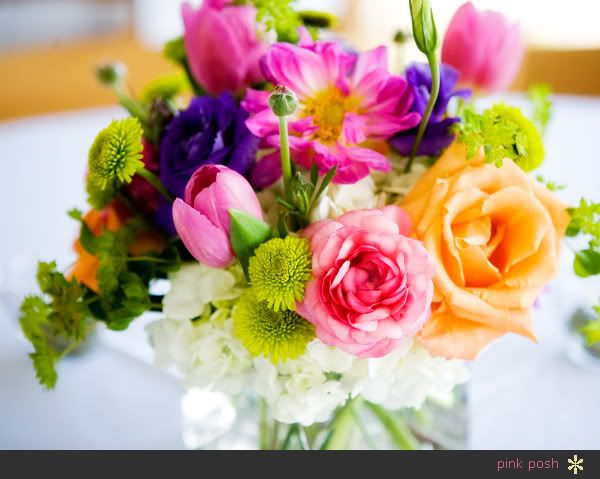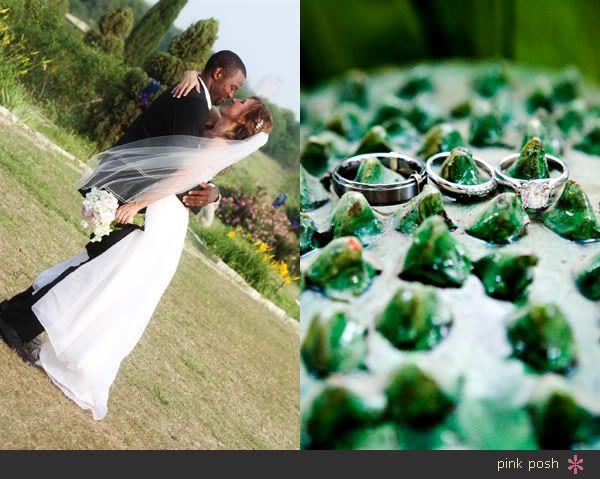 First dance. Look how sweet they are here. Fun fact: Kelly first met Derrell at the Spazmatics concert downtown a couple of years ago.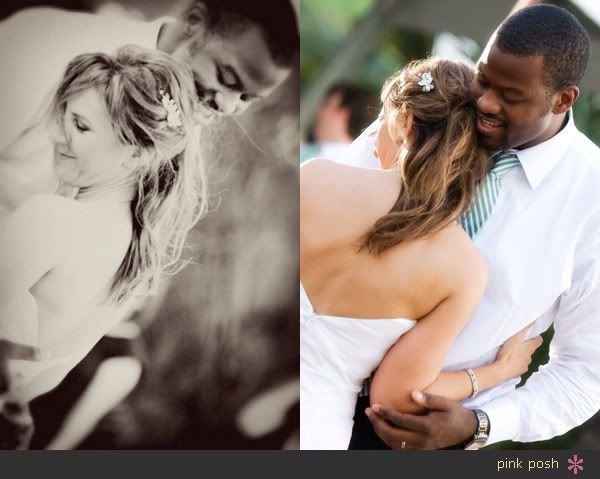 The first man that Kelly probably ever smiled at......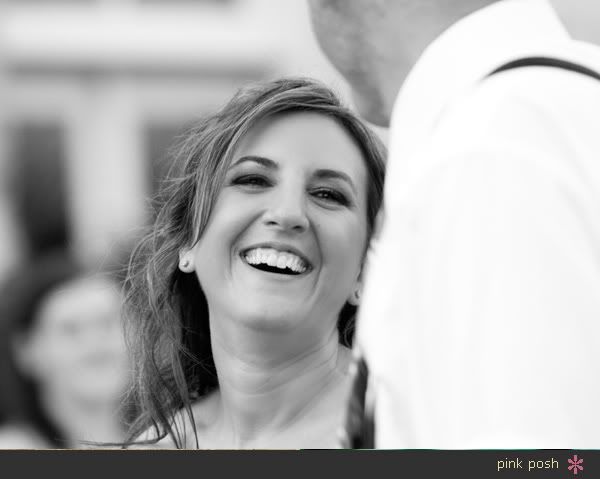 And probably cried to......



Her dad. I remember when I was shooting these pictures during the father/daughter dance that the looks on their faces had me tearing up.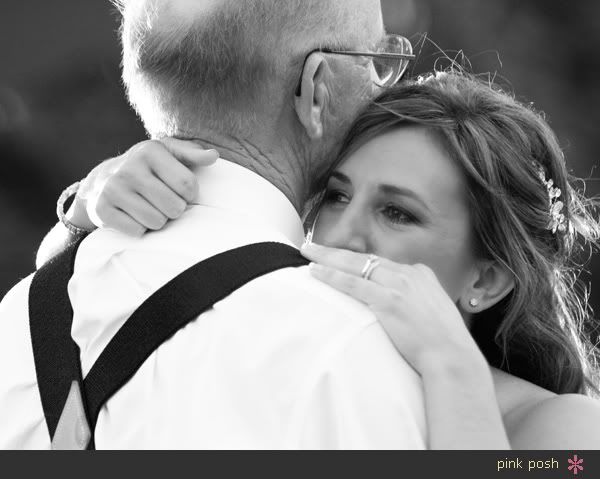 The flower girl............:)

This wedding probably had the best dancing I've ever seen from guests. I guess it does help when a good portion of the guests are dancers...or have some sort of dance background. The floor was packed all night........and I lost count of the number of dance offs that was at the wedding. :)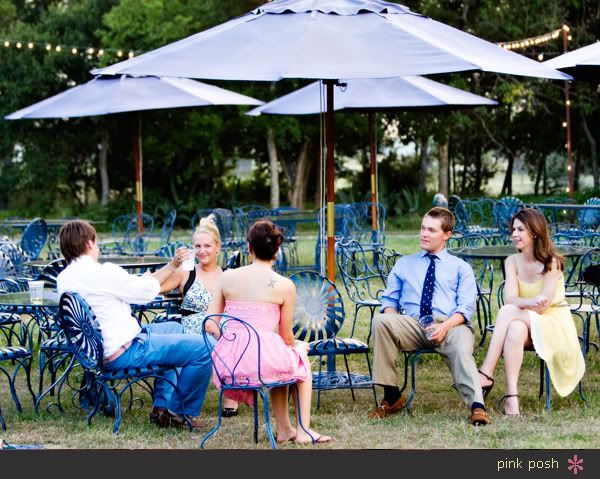 Kelly changed into an exit dress at the end........which she looks HOT in. So you know that dress deserves it's own photo shoot. :)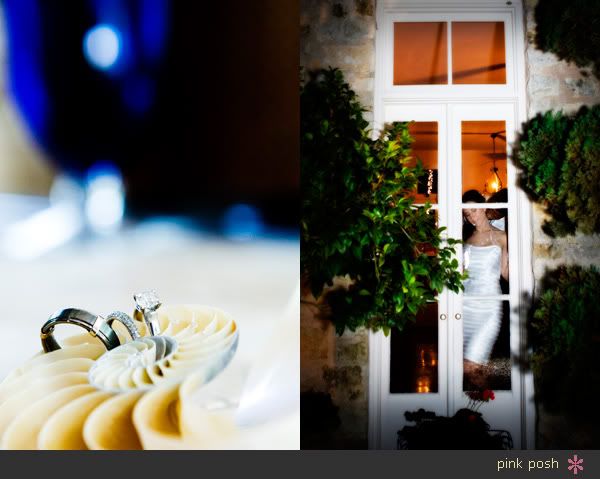 One last image......in pitch darkness.



Kelly and Derrell, you guys have been sooooooooo wonderful. Your wedding was absolutely beautiful......despite the weather. I hope these pictures are worth the wait. :) *SMOOCH!*