The very first time I ever met Carrie and Eric, we had sushi at Kenobi located at the Arboretum. Turned out that Carrie and Eric were major foodie just like me...and we actually shared very similar palates. We sat and chatted for hours about their wedding plans, their favorite restaurants around town, our jobs and just nothing and everything in general. At the end of the night, they were my new BFF. :) So fast forward to a few months later, my friend Earl and I went to the opening of the new Long Center and dinner at Vespaio afterwards. Vespaio is easily one of our favorite restaurant in Austin, and while we were enjoying dinner there, I noticed a couple that looked really familiar, sitting at the adjacent table. I told Earl that I think they were my couple, and when the girl stood up and passed by me, I decided to say "Carrie" under my breath - figuring if it was her, she would answer...if not, then she would just walk on by. It was them! Fast forward to about two weeks later....my husband and I and some friends were having dinner at North and I saw a couple sitting with some friends at the adjacent table. I KNEW IT WAS THEM, but decided not to bother them and have them think I was STALKING them all over town. :) So, a few weeks ago, Carrie and Eric met up with Thurston and me downtown Austin, at our favorite cupcake stand - Hey Cupcake - for their e-session. :) Yes, our relationship revolves completely around yummilicious food!
Stalkers, meet Carrie and Eric - who just happens to enjoy making out in the middle of South Congress. :) This was easily one of the hottest day of summer!!


They think they aren't photogenic...but I think they look sooo adorable in pictures. :)



See? A D O R A B L E !!! :) (Did you know I didn't realize until tonight that Carrie had kicked up her leg in the picture on the right?! I love it!!)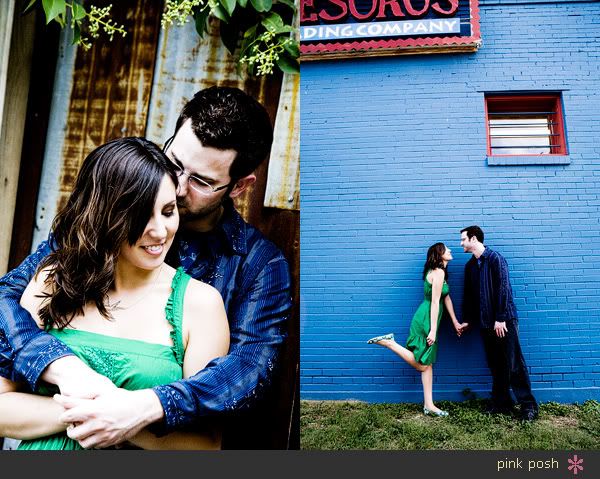 This is sooooooooooo them!!!

I love how light passes through inside a parking garage. :)



Carrie's green dress was perfect against the zebra striped wall. :)



We found this cute little area when I made them walk around downtown with me. :)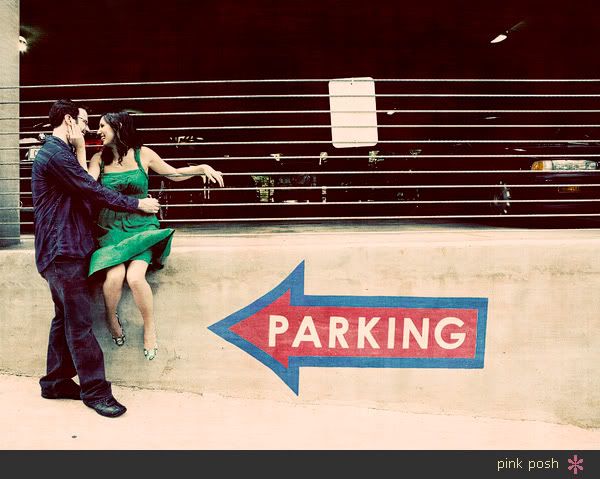 Inside the parking garage. I shot paparazzi style - hiding behind some poles...trying to sneak a picture of them. The actual gap was only a few inches - which gave it a nice vignetting effect. :)



My favorite image from the shoot. :)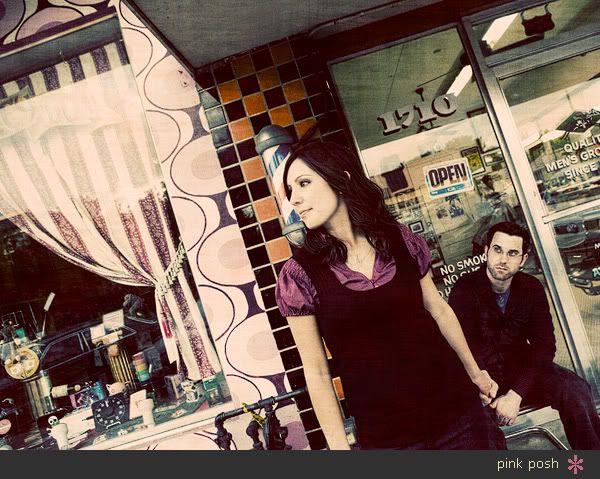 Magic hour. :) I love the light in this picture.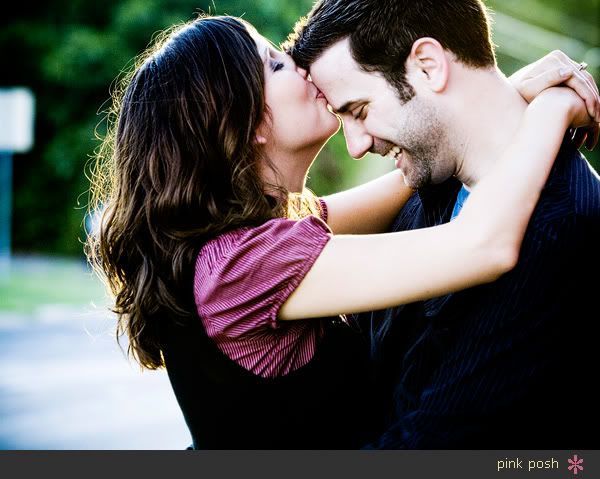 So, during our excursions, we found this big concrete sewage pipe....and well....it gave me a chance to do my first "Spiderman+MaryJane." And after that, Eric INSISTED on jumping down from the pipe. I think that I may have to get him to sign a waiver form for the wedding if this keeps up! :oP



Yups, they are sooo cute together!! :)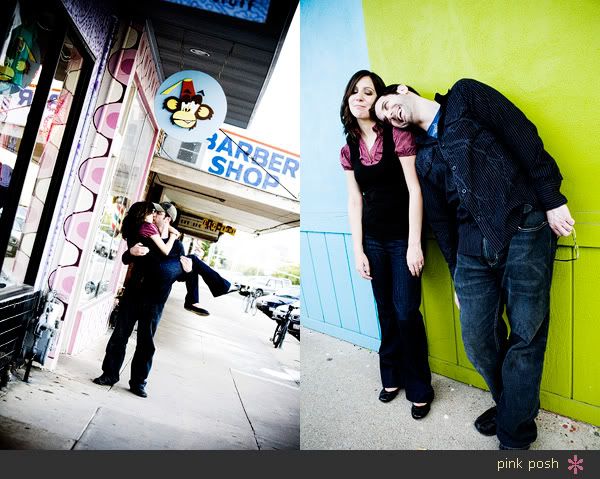 Pretty light..... :)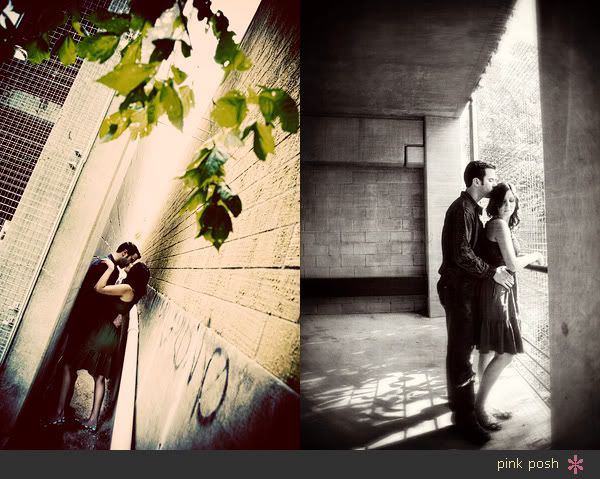 Yay! So I finally got a chance to shoot at this wall with one of my couples!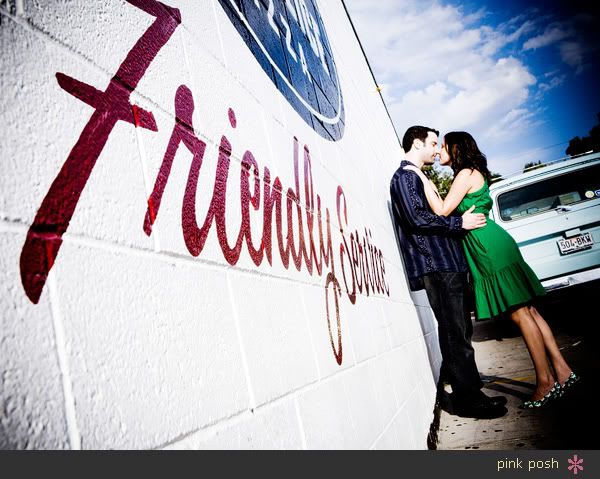 Of course, we can't forget about my FAVORITE cupcake place in the entire world. I make my couples take pictures here so that we can have an excuse to eat cupcakes here. This makes me crave their Red Velvet cupcakes.



Stalkers! I want to mention that no matter how creative the images...how romantic you pose the couple.....or how beautiful the light....inevitably, it is an image like this that becomes the favorite image!!!! I am posting this image only because I know this is Eric's favorite picture - and to let you know that I took this picture UNDER PROTEST. :oP



Carrie + Eric, see you guys in a few weeks!!! :)