Wedding Date: August 16, 2008
Photographers: Thurston

*

and Mariae

*


Ceremony: St. Patrick Cathedral (Fort Worth)
Venue: Sheraton (Arlington)

It's been a while since I last had an opportunity to blog. I've had to unexpectedly leave town for most of last week and possibly may have to leave at a moment's notice sometime in the next few weeks as well. So, that being said...there are tons of things that still need blogging. First up is a wedding we shot close to a month ago in Fort Worth. It was actually on Hali's anniversary, so I gave her the day off and Thurston and I shot Gracel and John's wedding. :) So, on the week of the wedding, I did not hear from Gracel or John at all regarding their itinerary, timeline, etc...until the morning of the wedding! I seriously thought that maybe we got fired.......but we weren't. :oP Any brides will tell you the week of the wedding is completely crazy and hectic and all the preparations you've done cannot save you from the little details that can only get done on the week of the wedding.....and since Gracel had just moved that week from El Paso to Dallas, I bet it was even worst than usual. Anyways, so on the morning of the wedding, Thurston and I drove out to Fort Worth anyways - fired or not, and well, worst case scenario was to crash the wedding right?

Stalkers, meet Gracel and John. :) .........and here's a nice little picture of John all by himself...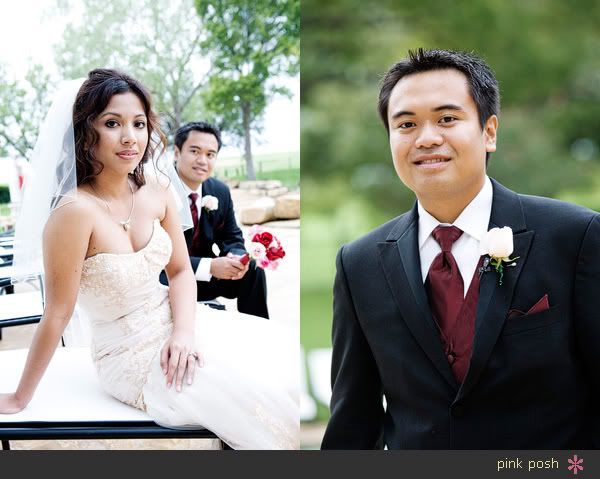 ...and of course a solo of Gracel. :) Yes, he did good! :)


When we arrived at the church, Gracel was already almost fully dressed....but I was able to snap a few of Gracel and her sisters getting ready in the bridal room at St. Patrick's.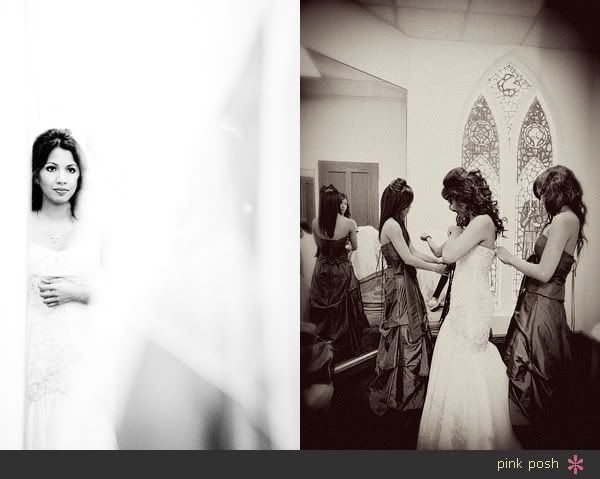 Gracel had both of her parents walk her down the aisle. :)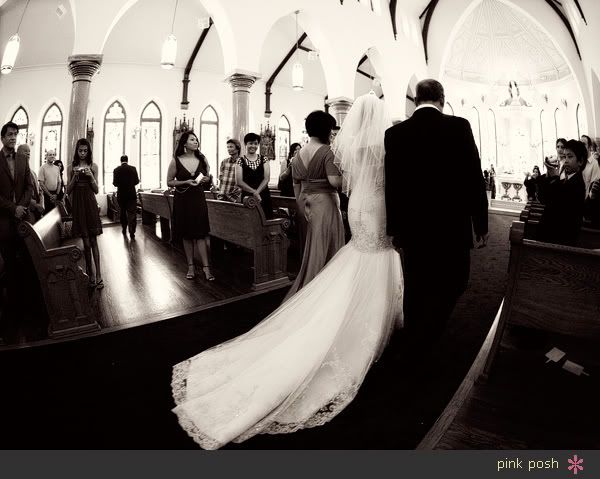 Yes, the church is absolutely gorgeous.......and pretty dark. :)



Thurston hung out upstairs at the balcony during the ceremony so he was able to grab this shot of them recessing. Light source is the natural light coming from the open doors of the church.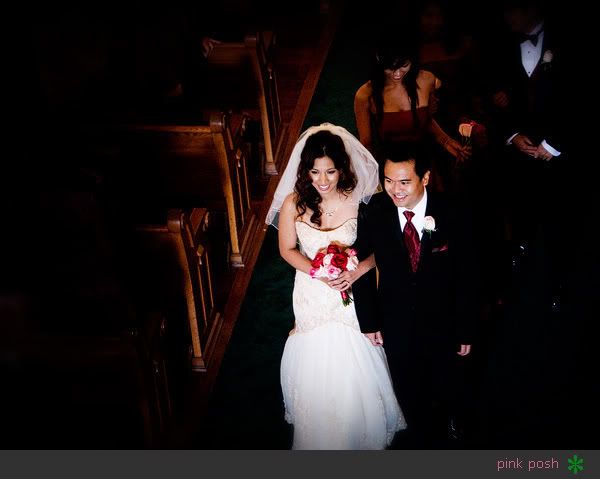 After the ceremony, we headed straight to the Sheraton in Arlington (across from the new Dallas Cowboys stadium!) for the reception and also a few formals. :)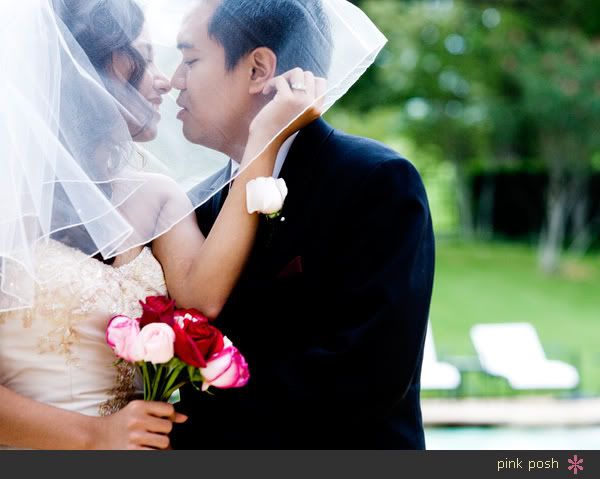 So....Gracel and John has a huuuuuuuuuugeeeee wedding party! And, if I've shot your wedding recently, you might recognize this pose! So some of the members of the wedding party were covering their eyes when I asked Gracel and John to kiss...and I thought it was sooo cute that I asked the entire wedding party to do this! Since then, this is now a staple shot in my "wedding party pictures!" I love that the flower girl covered her eyes too!!!



While I was shooting the above....Thurston was hanging out during the cocktail hour...watching these boys "hang out." :oP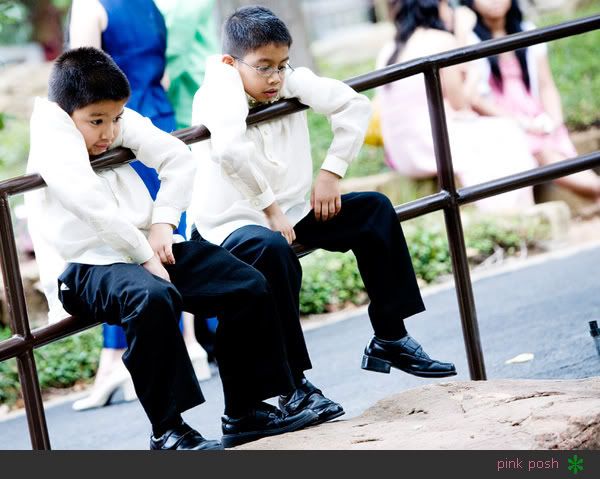 The decor and details. :) I love love love what she did here!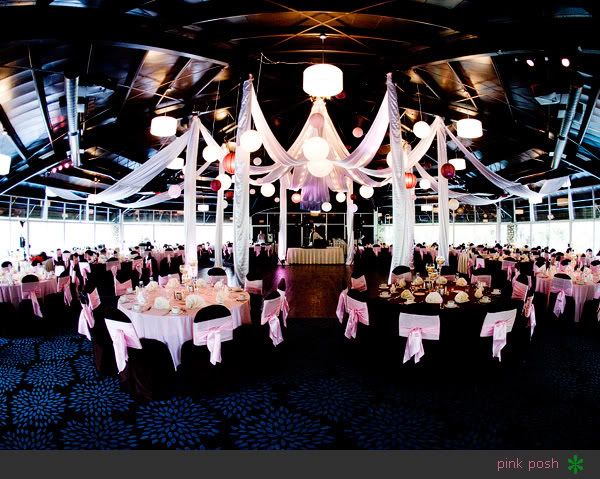 I always encourage lanterns as part of your wedding decor because it really does add an extra dimension to the photographs. :) Plus, it's pretty in real life too!! :)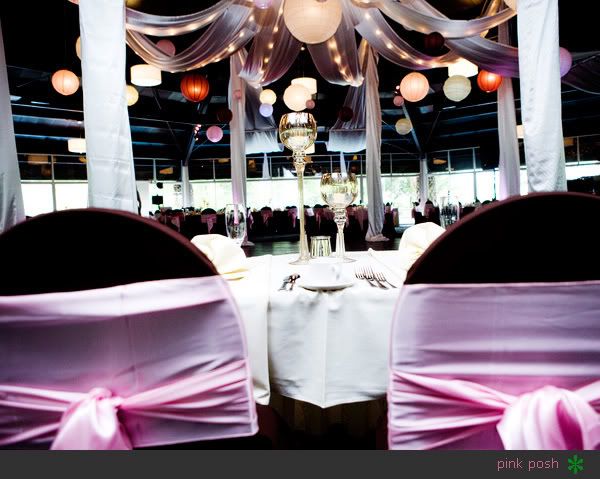 ...more details....



and then some....



...and just a closer look at the tablescape. :)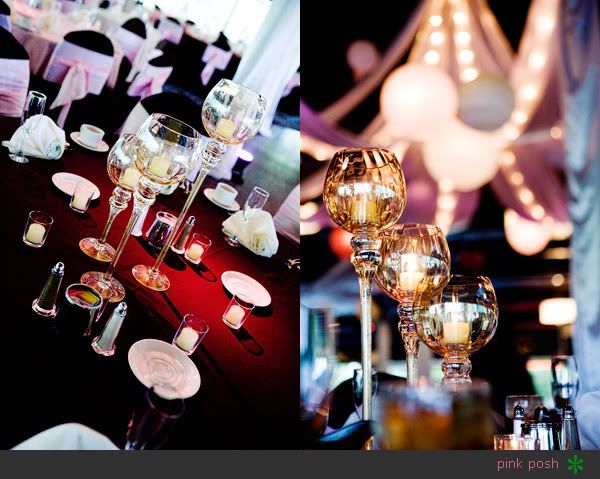 Back to what I was doing while Thurston was shooting the decor. :)



So, Gracel and John had a really fun party favor! Each of the guests who participated in their "party favor" received one of these books.........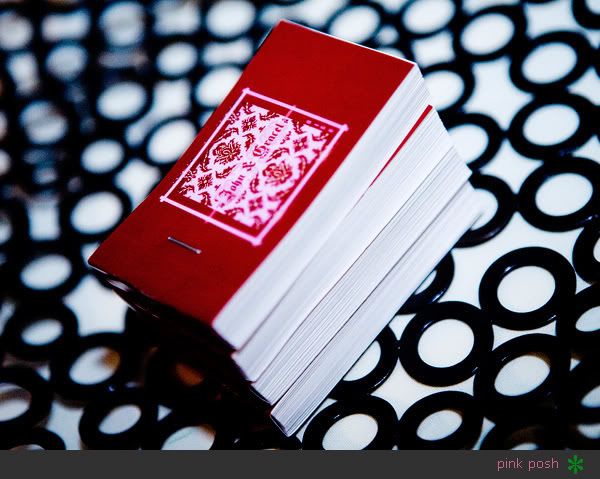 ...which are actually flipbooks!! Check out the craziness that ensued here!! Plus, look at that line! Stalkers, this was a huge hit and this was the first time I ever saw this being done at a wedding!



The first dance. :)



.......and the money dance. :)



The rings.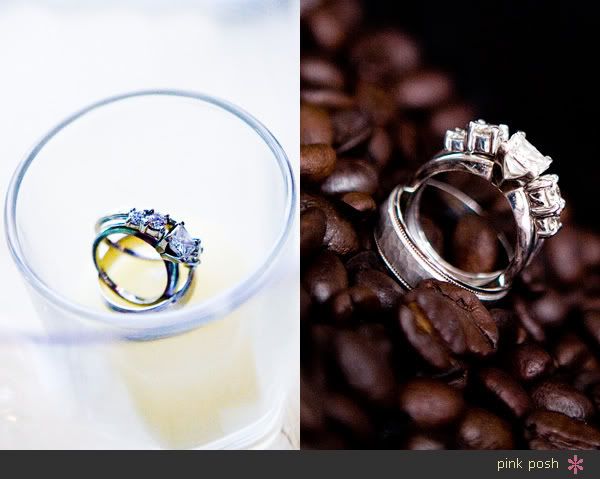 As part of Gracel and John's wedding program, some of their friends performed a dance or two for them..........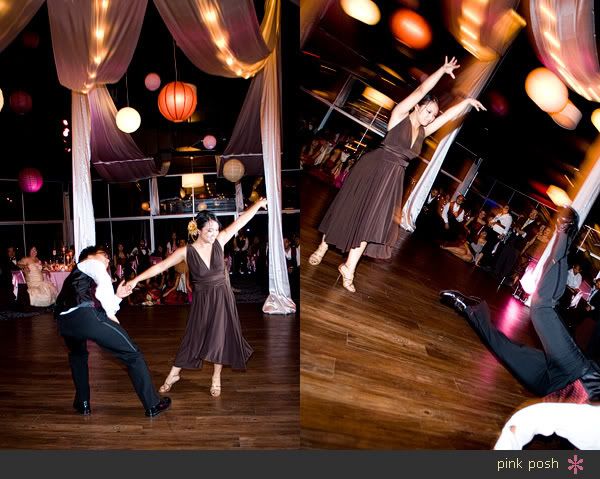 ...and John was made to dance as well! (I think this may have been before the alcohol!) Later on that evening, a guest sang and dedicated a song to Gracel and John. :)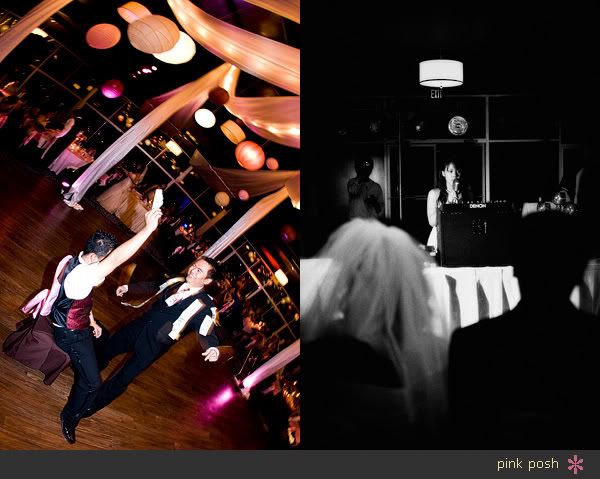 Gracel with her beautiful younger sisters. :)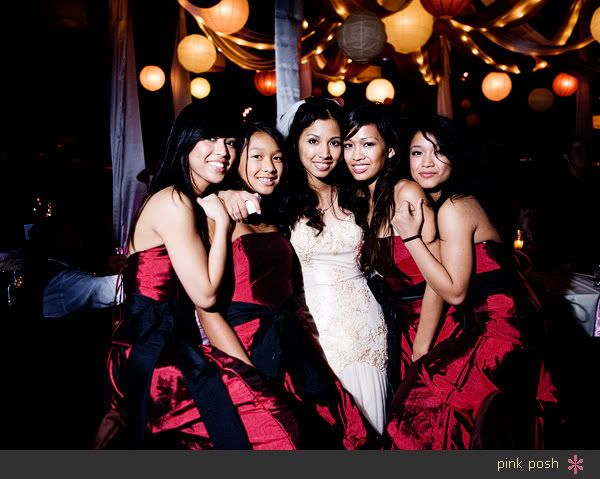 Some love for Gracel. :)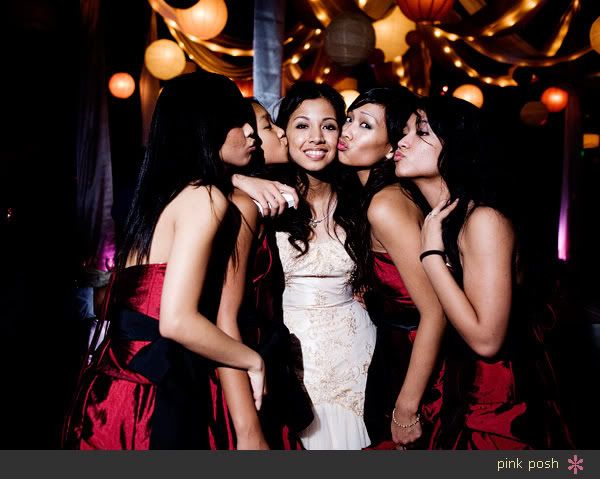 While the guests were dancing, I sneaked Gracel and John back outside for a quick outdoor night shoot. :)



And a little bridal session at the end of the night. :)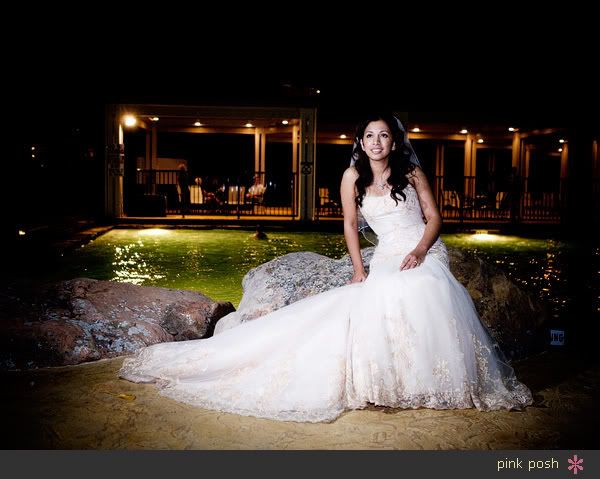 Gracel and John, thanks for not firing us. :) But really, congratulations and I hope you guys are enjoying your first month together as a married couple. :)