The day after Gracel + John's wedding, Thurston and I headed to downtown Dallas (amidst threat of rain...none were to be had) for Monika's and Quinn's e-session. Monika and Quinn both live in Dallas but will be having their wedding ceremony at the Four Seasons in Austin. :) Stalkers, can I tell you what adventures we had with Monika and Quinn!!! I don't get to shoot in Dallas much, so everytime I get a shoot down there, it's like a Lewis and Clark exploration! :) We snucked into hotels, garages, rooftops and at the end of it, Quinn and Monika took us to this lovely little area that was just perfect for pictures. :)

Stalkers, meet Quinn and Monika. :) We started the shoot around the Magnolia....where we got wonderful diffused light because we shot so early in the afternoon. :)



Right next to the Magnolia was the Adolphus......and I had a great idea to hijack the place for some pictures. I've never been inside of it before, and this place was amazing! We seriously shot for maybe 2 minutes inside and then nonchalantly walked back outside. :) Yay for not getting kicked out! :) (By the way, I LOVE THIS PICTURE! Quinn just took the initiative and grabbed Monika's hand and kissed it!)!!!!



So, we found this lovely little gem of a rooftop by me having this great idea of sneaking into this private garage reserved for the condo units there. (Yes, there's a lot of sneaking around during my sessions!) Turns out that there's an amazing view up there....so worth all the imagined risks we were taking. :oP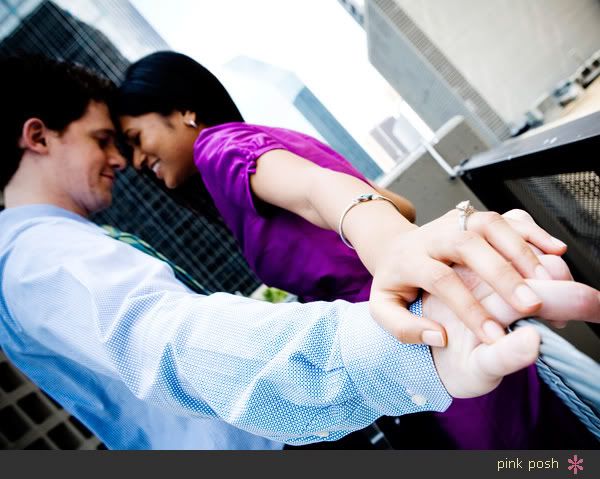 Afterwards, Quinn and Monika kidnapped us to this beautiful location around the museum area. I love that they decided to pay a little homage to her culture and heritage with their change of outfits. :)


Finishing off the post with one of my favorite moments from the session!