Session Date: April 14, 2009
Location: Miami, Florida

Stalkers, I heart Miami...in a "I want to marry you Miami" type of way...and when CatVinh and Kristine told me that they wanted to fly me out to Miami for their e-session, I was beyond thrilled, excited and nervous. Yes, nervous...because I wanted to make sure I didn't disappoint CatVinh and Kristine with images that could well have been shot in Houston! Thurst and I flew into Miami this past Monday, having one of the worst travel days we have ever had. Plane delayed for two hours. Car rental machine not working. Fuse blown in the rental so we couldn't charge our GPS! Trying to get dinner at our hotel restaurant but was told they stopped serving and there was still 30 minutes left until closing! And the shoot was at 10am the next morning. We were pooped, and I was a little afraid that the rest of our Miami trip was going to be like that. But stalkers, there's always a brand new day around the corner. CatVinh and Kristine showed up at our hotel around 10am...we grabbed lunch at NikkiBeach - where my favorite tv series were being filmed (coinkidenk!) and I got to see Jeffrey Donovan and the uber hot Gabrielle Anwar work it for the camera. And needless to say, the rest of the day went fabulous - even with the heat, humidity, thunder and lightning and CatVinh making every U-Turn possible in Miami. :)
Stalkers, meet the silhouette of CatVinh and Kristine! This is probably one of my favorite image from the shoot - I have about 300 favorite images from this shoot (LOL!). I had no idea the depths of the clouds behind them..what I was focusing on was how her dress was flowing in the wind..and I wanted to capture that motion.



CatVinh drove us to a beach somewhere in Miami (I can't remember the name) and there was a huge hill and the gorgeous clouds in the back. I told Kristine to hug CatVinh in the back and just snuggle into him...and it wasn't until when I got back to our room at the Viceroy Miami that I saw the wonderful expression on both of their faces!!!



CatVinh ruined my shot! HA HA HA! But really he did! We were on the jetty at the beach doing some other poses when I had them stand on the rocks of the jetty....all the while watching the thunder/lightning clouds move out to the ocean...with no rain yet. I posed them like this...and was doing some test shots...when HUGE drops of rain came pounding down. So, we had to quickly scrap the pose....I wrapped my camera in CatVinh's suit jacket and we ran back to the car for shelter. So, not bad for a test shot right? (By the way, I have been teasing CatVinh that he ruined my shot because he was smiling so big here while Kris had the perfect serene expression on her face!)

But let me show you guys how this entire engagement session all started. CatVinh and Krist met Thurst and I at the Viceroy Miami where we were staying. Our room had this crazy hallway that was lined with mirror..and well, I've been wanting to do an infinity shot for a while now! It's hard not to be in the picture with them!!!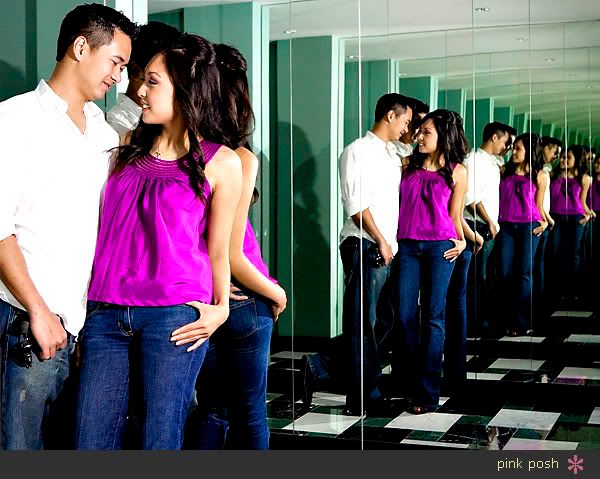 My favorite part of they day - NikkiBeach! They took us here for lunch - a totally chic and cool location...where I couldnt' concentrate on food or conversations..because I was distracted by Michael and Fiona from Burn Notice. *sigh* Life is good :) By the way, you can eat on beds here...Thurst pointed out that we ate dinner on our beds the night before when we got denied for food and had to order room service.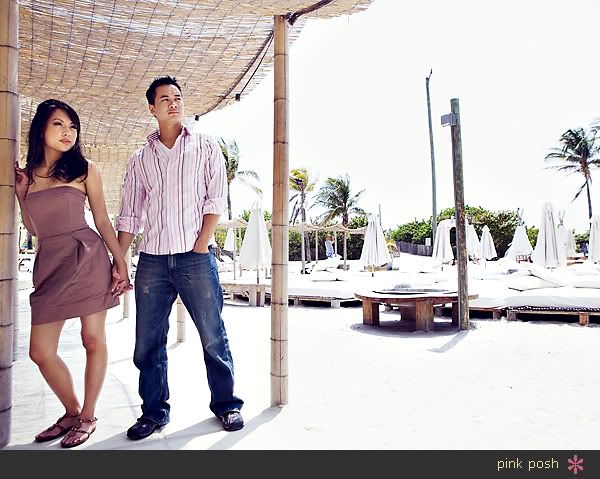 After lunch, I reluctantly left NikkiBeach to go to Vizcaya Gardens for the bulk of their engagement session. CatVinh wanted Kristine to wear a white dress for part of the shoot (so it could be a formal session as well) to emulate the wedding dress. Love this location! I could have shot here for weeks. If anyone is going to Europe and need a photographer to tag along on their honeymoon for a bridal/day after session - I would like to apply for consideration! If this is in Florida, imagine Europe!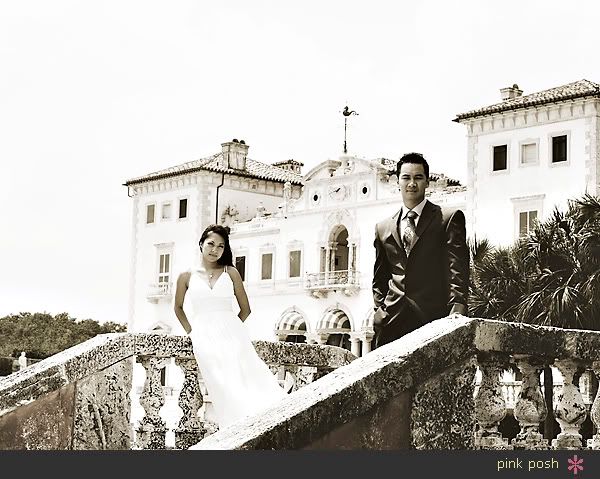 Yes, my dear stalkers - you may take me to Miami with you for all your engagement sessions from now on. :oP



*Sigh* tall grass, how I love thee.



In a little bit of alleyway that CatVinh and Kristine probably thought I was nuts to make them squeeze into when there beautiful grounds to explore! I like to mix things up and keep my couples on their toes! :)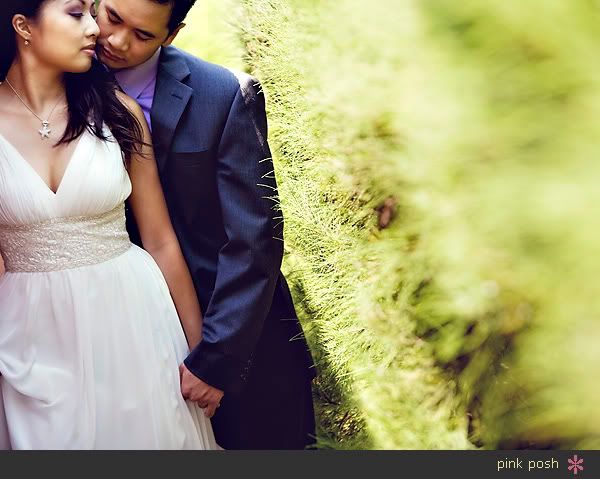 Yes, this does sorta look like my back yard. HA HA HA HA :)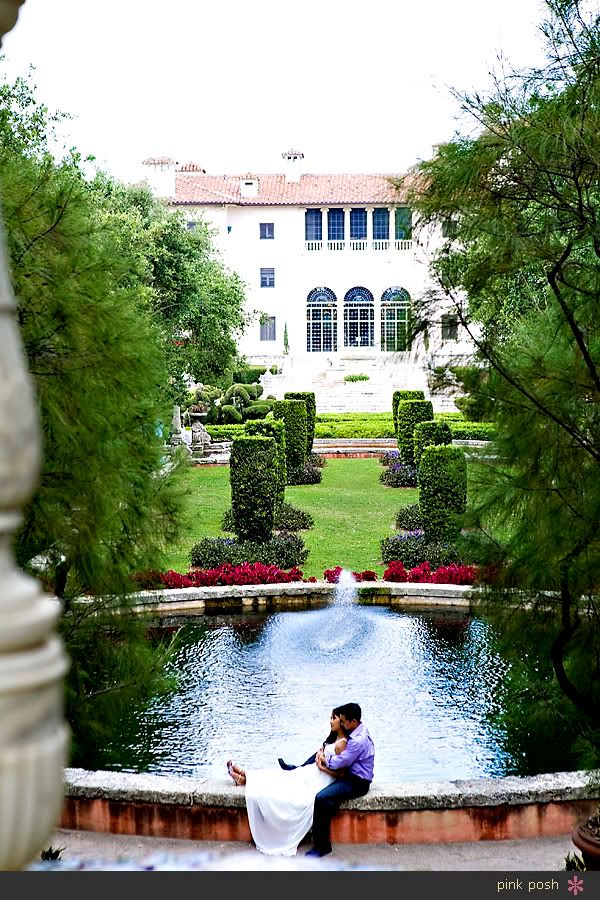 Another fave from the day.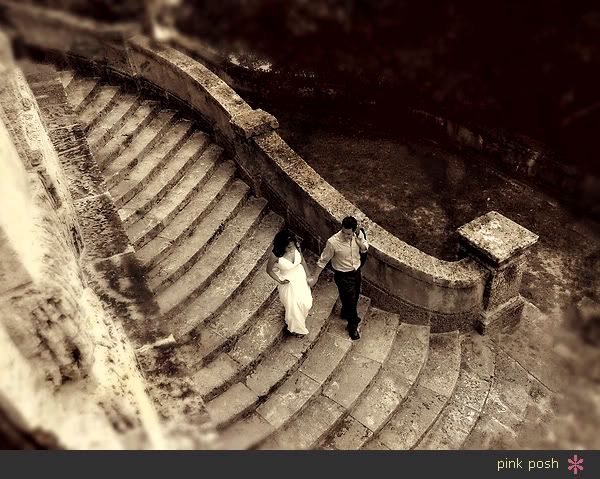 We finally left Vizcaya Gardens and headed out to the beach for some "beach-y" images. However, these images below have no BEACH in them! :)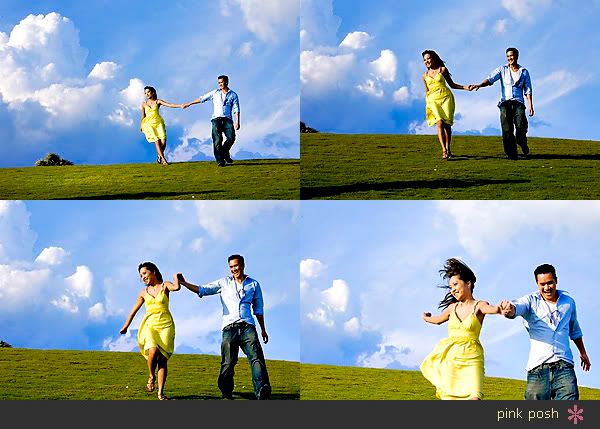 And while walking to the beach...there were these tall strands of grass on the sand..and a lifeguard tower in the back with a single palm tree. Stalkers, I almost fainted. This little area seems almost too perfect to be real. Again, another HUGE favorite. (I have many...I really think all my sessions should be in Miami from now on!)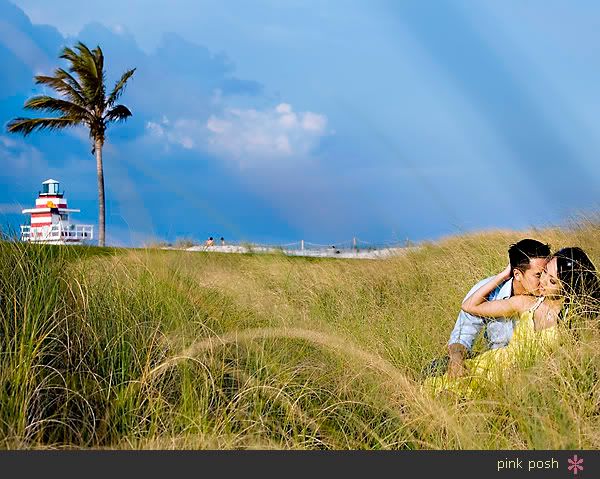 And finally...when we got out to the beach...huge thunderstorm clouds collided into each other...and we had these amazing clouds that looked absolutely surreal for our pictures. CatVinh really wanted a sunset picture at first..but we really lucked out in getting these clouds at that time...with no rain on us for at least 20 minutes. And then the rain soaked us!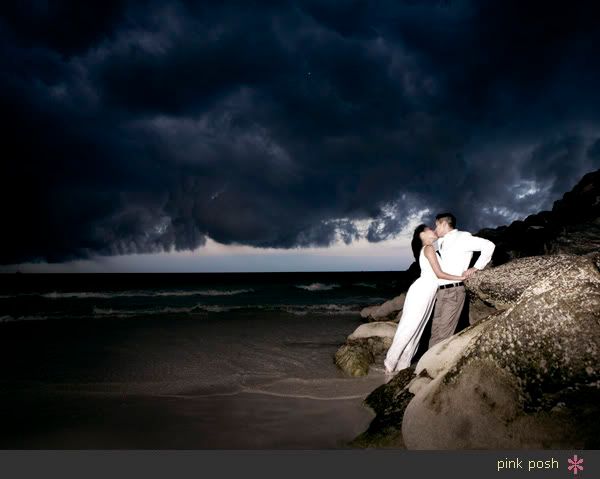 So, before heading out to dinner - we went back to the Viceroy Miami and changed into dry clothes. Turned out it was 8pm - American Idol time - and while we attempted to watch it through all the tv static...we did a little mini shoot in the room.



After dinner, we headed out to South Beach to get some of the Deco-Hotels neons.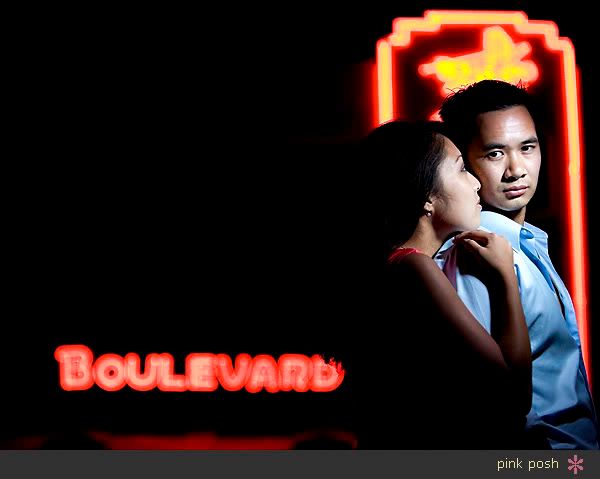 South Beach at midnight. Yes, I said midnight. :)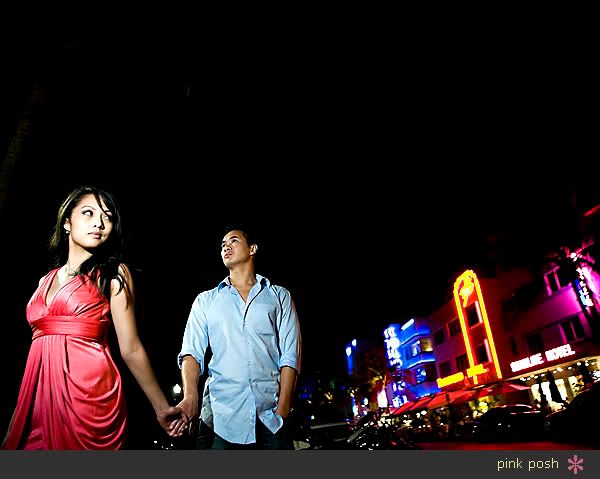 And ending this amazing session with another big favorite from the day....(the clouds/skies right before the storm came in!) Yums. :)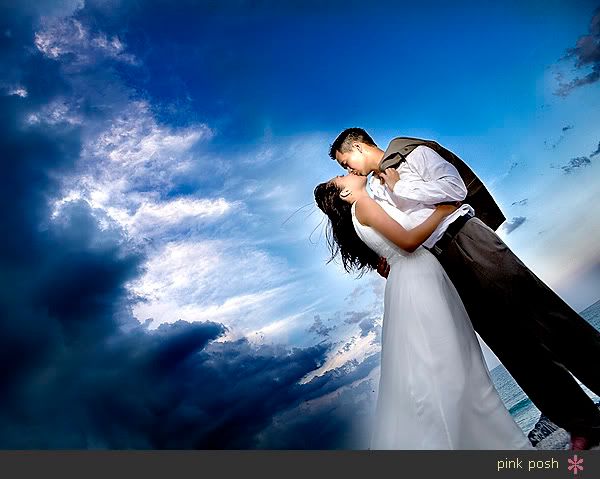 CatVinh+Kristine, you guys are the best. :) I love that we got to do the engagement session in Miami and Thurst and I had the most amazing mini-work/vacay. I can't wait to see you guys again in Houston!