Wedding Date: February 7, 2009
Photographers: Thurston

*

and Mariae

*


Ceremony: Driskill Hotel
Venue: Driskill Hotel


Flowers:
Colby Neal (The Flower Studio)


So, stalkers....I decided to do something a little bit out of the ordinary this time around for Lindsay and Cody's wedding blog. I'm going all vintage! Yes, I know you are used to the pop of colors...and I've kept some of that in there for you color crazed stalkers...but the majority of the images for this blog...I painstakenly processed to be very vintage"y" and "distressed" to match Lindsay's vision of her wedding. When I first met Lindsay and Cody, she talked about having a classic, beautiful, vintage inspired wedding and wanted images that she could work on herself that would go with her vision. Because Lindsay is a talented and creative graphic artist/designer in her own rights, she decided that she wanted to work on her own images for her wedding album (awesome!)...and because I wanted to keep with the vintage theme that is so important and such a crucial element in her wedding...I decided to texturize each image for the blog. If you're a member on our Pink Posh Facebook Group, you may have seen these images back in February - in color! So stalkers, yes, this is a bit of a departure of what we normally do here on the Pink Posh Blog...but because Lindsay spent so much time with each aspect of her wedding details...I just wanted to try to show you a little bit of what I THINK was going inside Lindsay's creative mind. :)

Stalkers, meet the beautiful and crazy talented Lindsay and her new husband, Cody. :)...oh..and their entire wedding party. :)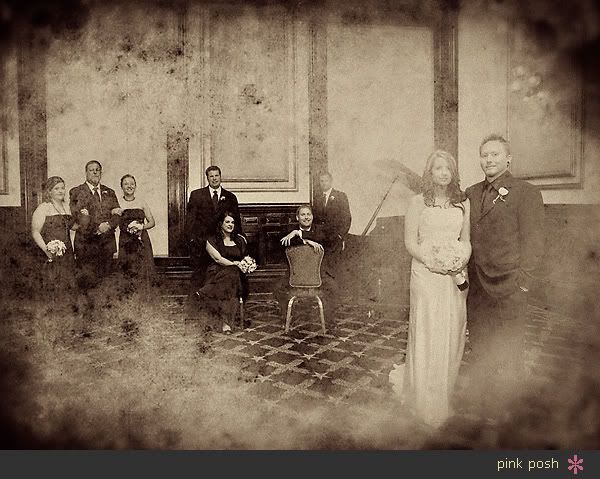 Lindsay designed her wedding invitations, programs and all the paper products in her wedding! Here is the wedding program...before it got into my "gone nuts" texturizing hands..and the after. :)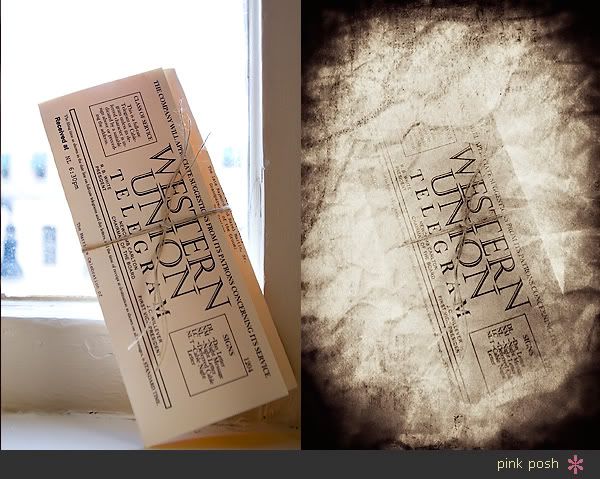 You know the wedding shoes are one of the biggest part of the wedding day. Again, a before..and the vintage. :) (Apparently, I think vintage means dirt and scratches on the images! LOL!)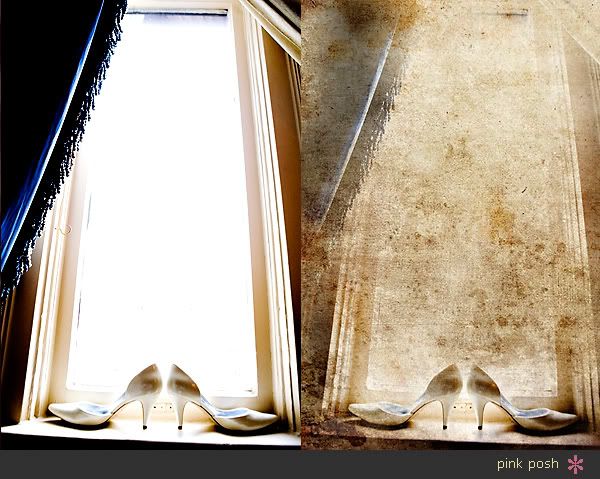 The yummy party favors...gourmet truffles.



The rings in an old Zales ring box. Love it. :)



Cody...when he first spotted Lindsay coming up the aisle. :)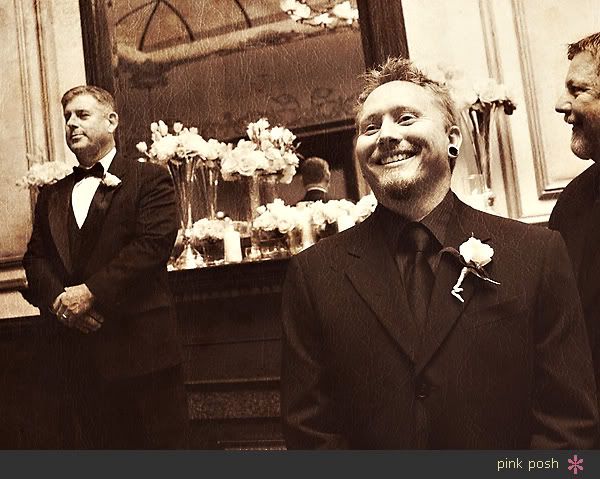 I love how the details at the Driskill really helps with our entire vintage look here! Of course Lindsay knew that, thats why she chose the hotel. :oP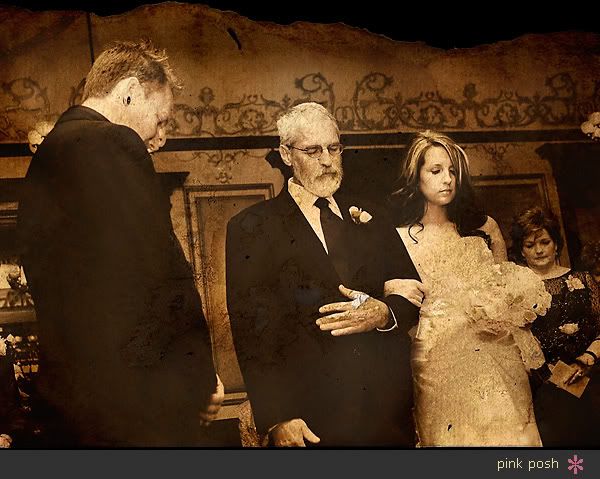 The wedding blessing. (This image feels like it needs to go to a Restoration Artist).



Lindsay had gorgeous centerpieces...again...the before and the "vintage."



She had the florist mix and match each tables so that every table was just a little bit different from the one before.



Vintage inspired details. :)



You know I had to show this gorgeous cake in color...and of course in all it's silent movie glory. :)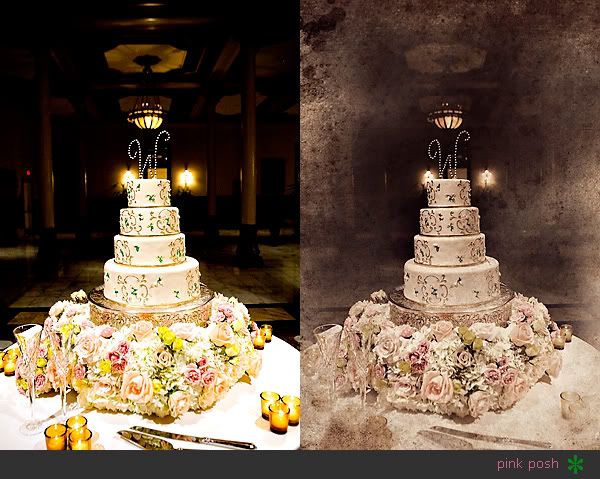 I think this is probably one of my favorite escort cards idea. Lindsay took a dress form...and dressed it up in a fur coat/hat...and tied the escort cards on the bottom to form a fun skirt.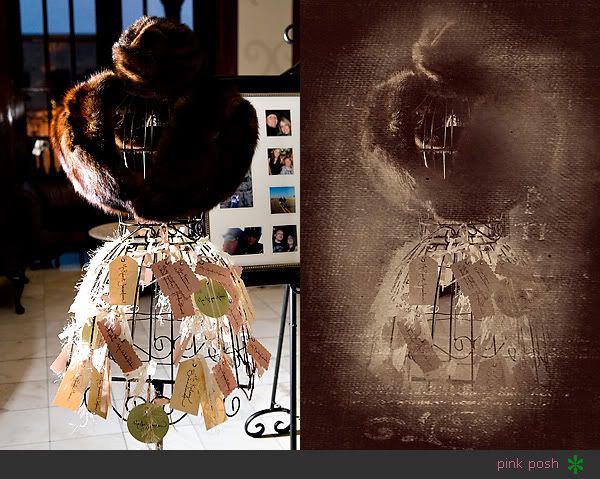 And her gorgeous bouquet by the amazing Coby Neal.



So, Lindsay and Coby really went all out on entertainment/details for the guests...they had a cigar roller (which I love at weddings!)....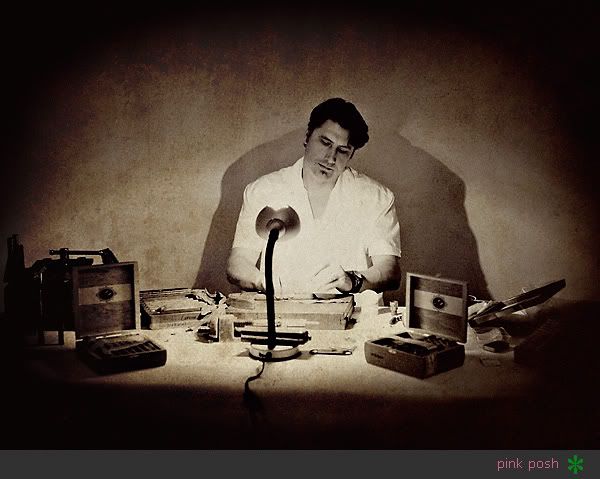 ...he was working all night...



..and so worth it...cigar rollers are always a huge hit at weddings!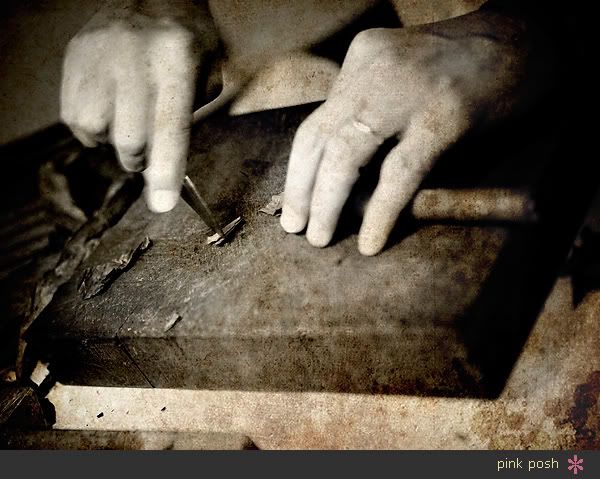 And they also had a casino room! Here are some guests at the craps table...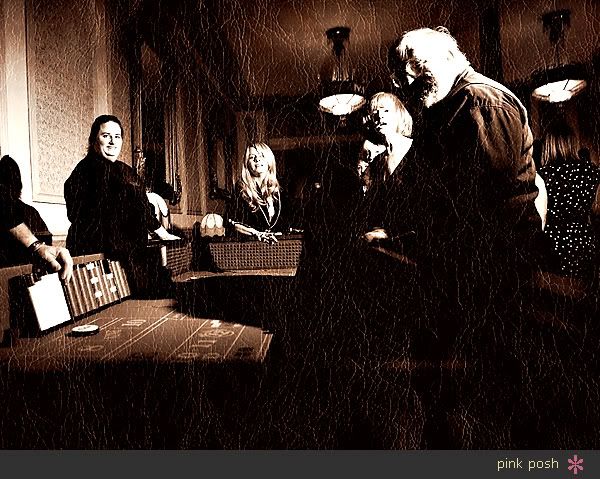 ..Cody at the poker table...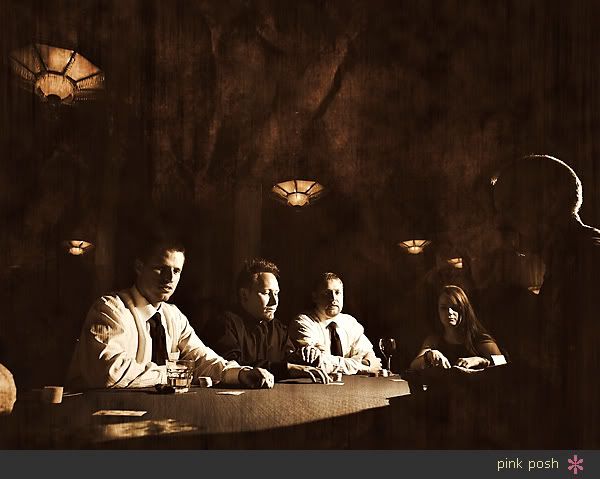 ....with a 9 and 3...you would think on his wedding day...the dealer could have gotten him better cards!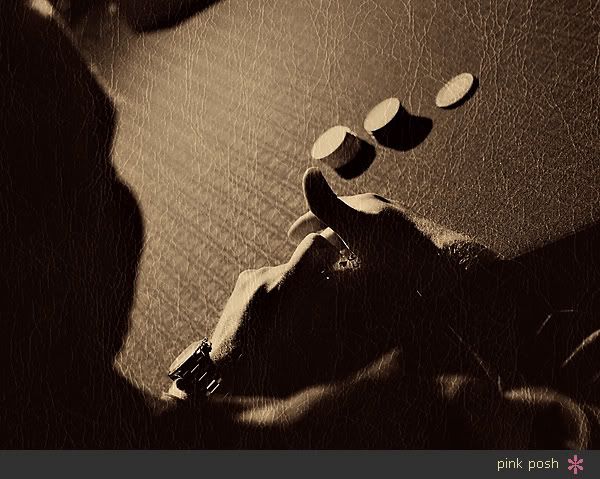 And you're not seeing a lot of traditional wedding "stuffs" because they actually forgo most of them. Yes, that means no first dance, no father/daughter dance, no bouquet/garter...just hanging out with their friends and family - and enjoying their "wedding." I love this about them! At the end of the night though...we did go back to their Cattle Baron Suite for a couple session. :)



You know I love these detached couple images. :)


Lindsay and Cody, congratulations! I'm excited to see your wedding album! I know it's going to be absolutely fabulous!! :)