Wedding Date: May 24, 2008
Photographers: Mariae

*

, Vince

*

and Thurston

*


Venue:
Paraiso Maravilla

Finally, Leslie+Rick's wedding! I'm just going to throw this out there - but I'm thrilled that Leslie+Rick's wedding is finally over!!! And I do mean that in the the best I heart Leslie and Rick's way possible. :) There have just been numerous - okay, seriously, ridiculously crazy number of challenges that has been thrown their way. I thought at my own wedding, when my cake was late, that was bad....or at a recent wedding when the wedding cake didn't show at all, was bad....or a wedding a few years ago, when the bride forgot the garter and the groom threw his shoes instead at the single guys (don't ask) was pretty bad...but Leslie+Rick tops it all. Their original venue that they booked over a year in advance was unable to host their wedding and they had to move their wedding to a different venue about 2.5 weeks (no, not twenty five weeks - TWO AND A HALF weeks) before the wedding. Can you imagine the logistics of all that??!! Of course there was the shingles outbreak that happened a month before her wedding (just right before her bridal portrait session)...and I think Leslie was also studying for some sort of crazy neuro/anatomy or something sorta finals. Really??? Right before a wedding??! But........the good news. Paraiso Maravilla had a cancellation two weeks before Leslie+Rick's wedding, and they were able to book Paraiso Maravilla two weeks prior to their wedding (unheard of - especially Memorial Day weekend!!!) So all should have been good and dandy then right?.......

Not quite. Apparently, there was some sort - we'll call it a mix up at the bank (and won't blame any of this on the bride) and a week or so before the wedding, Leslie tells me that vendors are calling her letting her know that her checks are bad. (Of course, she knows they aren't...and the bank tells her her account is at zero dollars!!) The bank fixed the glitch and they are back in business. Almost.

On the morning of the wedding, Rick went out to the bank to do banking stuffs (yes, these are official financial terminology). While there, the bank had a black out and their computer systems go down as they pull up Rick's bank account. Oh, and guess what stalkers...it's not over yet....

When I got to the hotel and was taking the getting ready pictures, Leslie tells me that she and Rick is currently locked out of their room (some sort of technical malfunction with the electronic key thingamajig). Their room housed her makeup...(not a big deal, you can always borrow makeup). Their marriage license. Oops. Their wedding rings. Double oops. The hotel finally get someone on it....and about 45 minutes or so before we are supposed to get out to Paraiso Maravilla, the hotel staff gets the door situation fixed.

And through all that, I have only seen the biggest of smiles on Leslie's face. Seriously, anyone else would have collapsed with all the challenges thrown at them...and she told me that if that's the worst that happens to her on her wedding day...then she's okay with that. Five words. RICK IS A LUCKY GUY. Okay, enough chattering...more pictures - and there's lots of 'em!

Meet Rick and Leslie. This picture of Leslie is actually for her aunt........who requested something a little bit more traditional. :)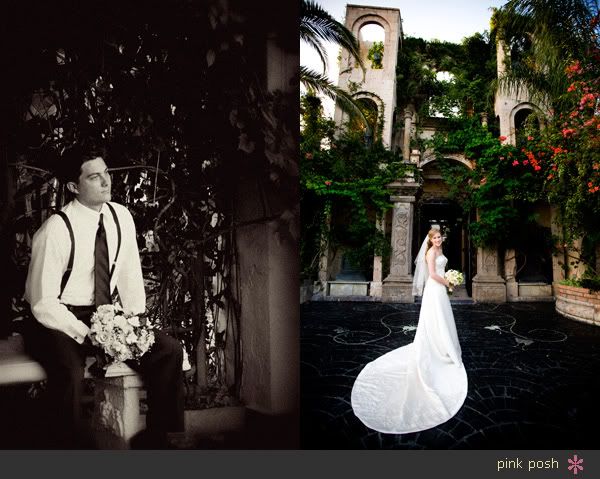 Getting ready at the hotel.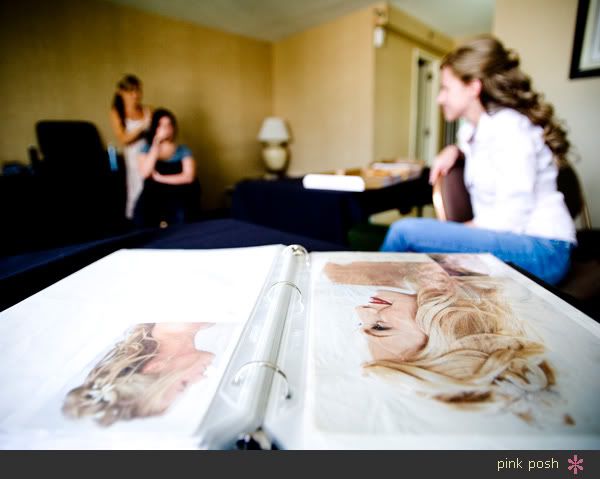 Some details. (You can see my shadow in the wedding dress picture. That's how I sneak into other people's wedding pictures. :-P)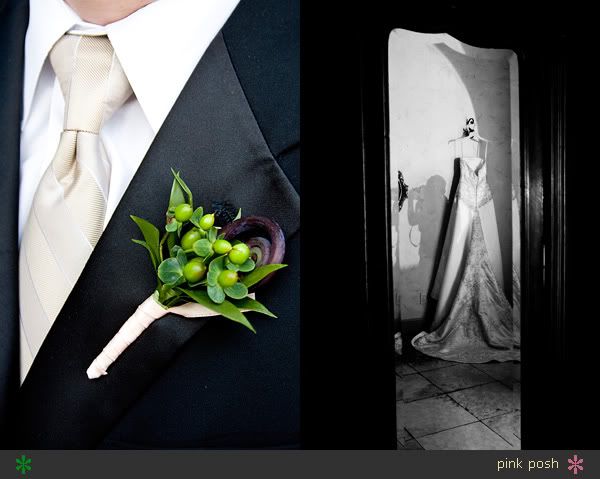 Leslie's shoes are the same kind that was worn in the Dirty Dancing movie.



Leslie's mom helping her with her shoes. I liked both pictures and didn't want to choose which one to blog...so I blogged both. :oP.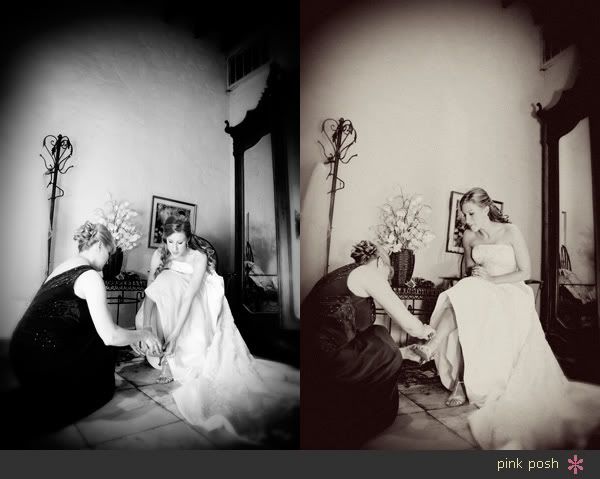 The First Look. This was probably the funniest/slightly exasperating first look that I have ever shot. I loved how the event unfolded. First Leslie walk up to Rick - which we had instructed to turn away...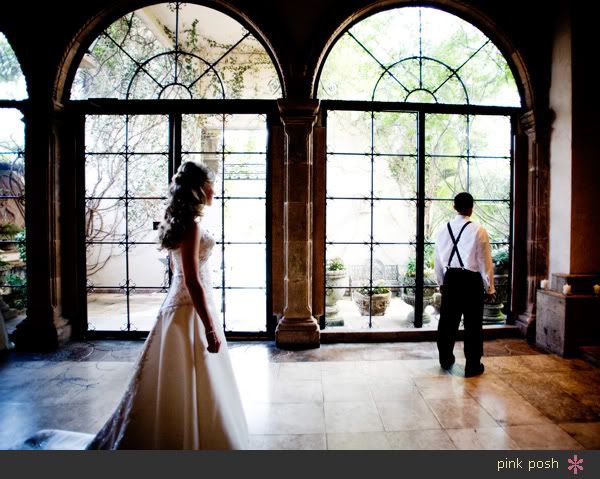 But before Leslie could make it all the way there, people were shouting for her dad to come view the first look (if you look closely, he's outside watching the entire thing)....then her mom was trying to get Leslie's attention to put on her veil (not knowing a first look was in progress)...and Rick's mom coming up to him to give him some congratulatory words and hugs......Here's Leslie telling everyone that she's trying to do a first look....Rick's been standing with his back turned for at least 5-10 minutes already..........



Finally, Leslie just told Rick to turn around because it was ruined. HA HA HA. It wasn't. It was actually very memorable and wonderful and perfect. Plus, look at the last picture from the First Look. This is the whole point of doing a First Look. :)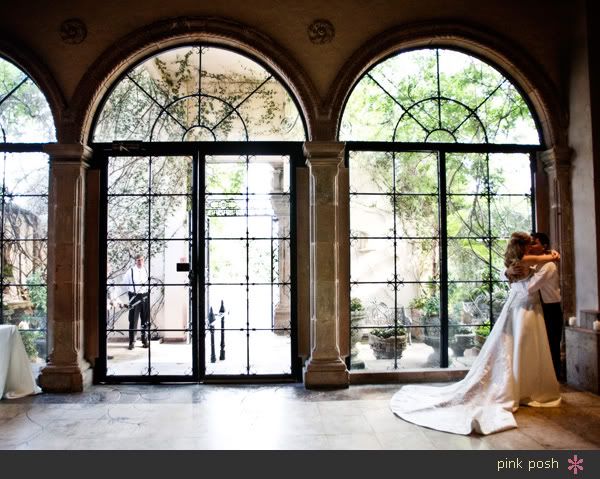 The good thing about doing a First Look...it gives us some time to shoot some of these before the ceremony...........



As well as these.............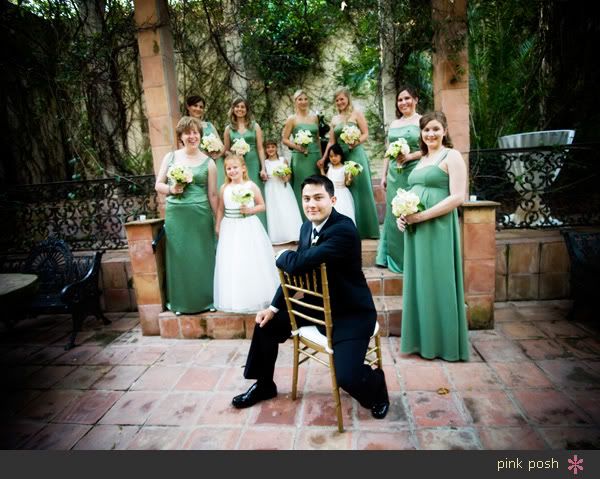 But I guess, we could have done those pictures above without the First Look. But we wouldn't have gotten a chance to shoot this picture of the wedding party on the stairs...and would have had to wait to do the Bride and Groom formal portrait......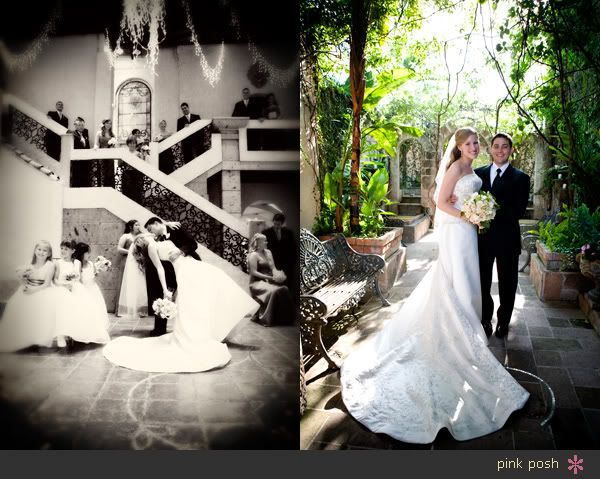 ...as well as other family portraits. Here's Leslie with her brothers....and Rick with her brothers.



...a close up....(now scroll back up to the previous picture to see Rick being lifted off the ground by both of Leslie's brothers.)



After family formals, I got a few minutes with Leslie and Rick before the ceremony for some "alone time" pictures. :)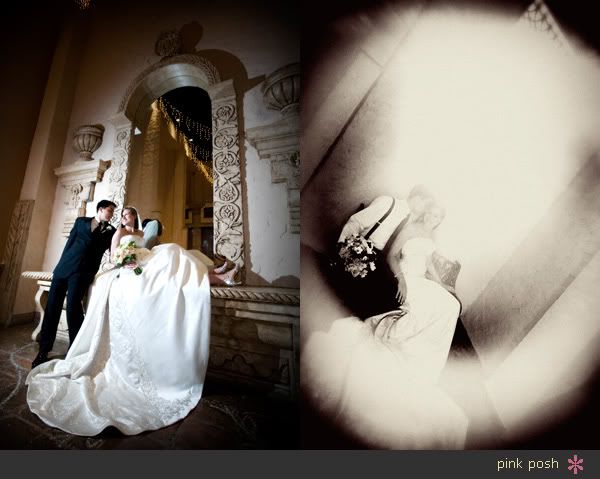 One of my favorites. :)



While I was doing all the above images....Thurston was busy grabbing these shots for me...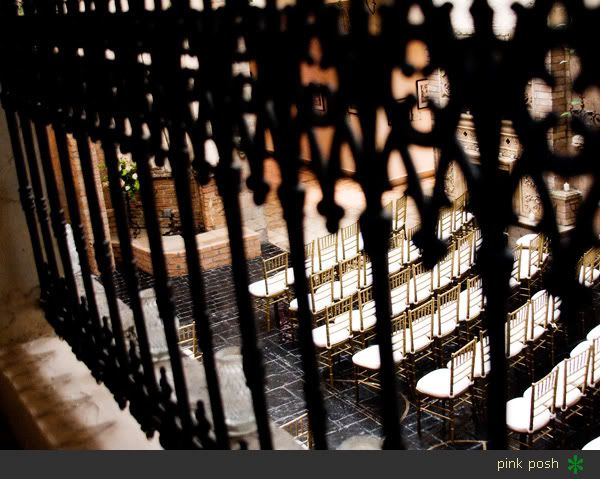 .....I heart chivari chairs.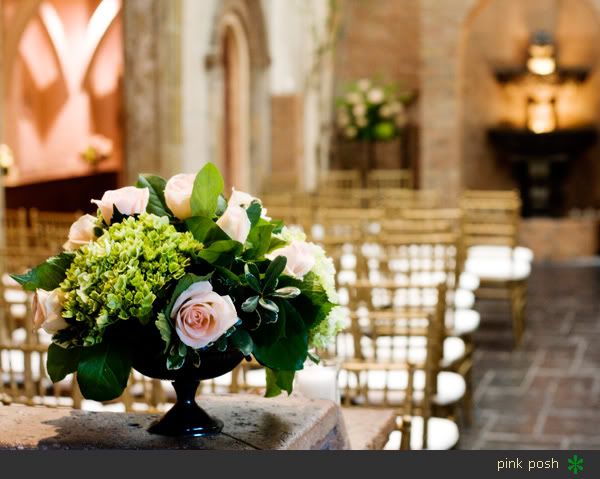 I really heart chivari chairs. :)



This picture signifies the ceremony is about to start........



A Paraiso Maravilla wedding. Leslie and Rick had a packed house!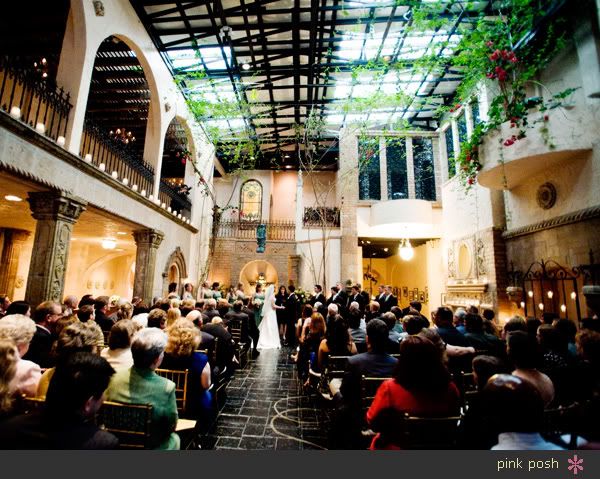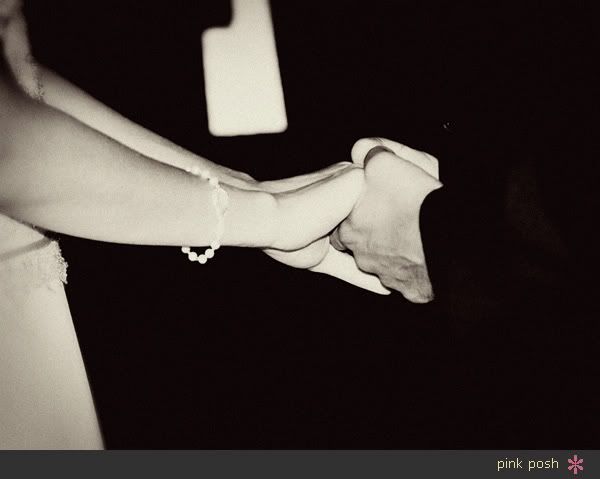 Right before the first kiss, the groomsmen had this joke planned on Rick. Leslie is slightly taller than Rick...and even a little bit "slightier" taller than Rick with her heels on...so as they were being pronounced man and wife, the groomsmen whipped out a step stool for Rick to stand on so he could be taller than Leslie. Rick was an awesome sport and as you can see, totally used it to his advantage. :)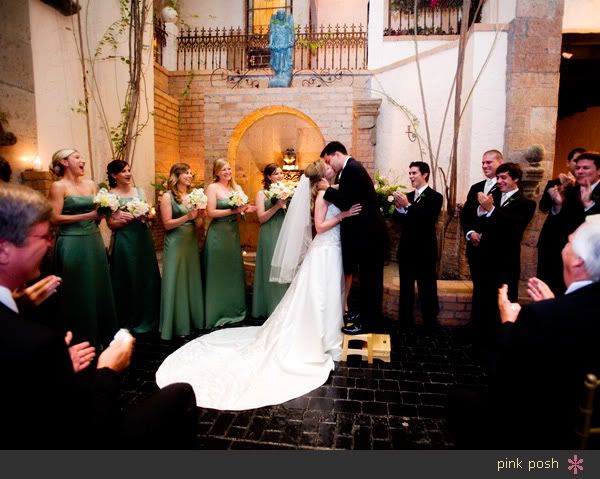 Mr. and Mrs. :)



So, because guests started to arrive while we were in pictures before, I pulled the couple outside for just a few more.....here we are...proof that we do indeed have the best job in the world. :)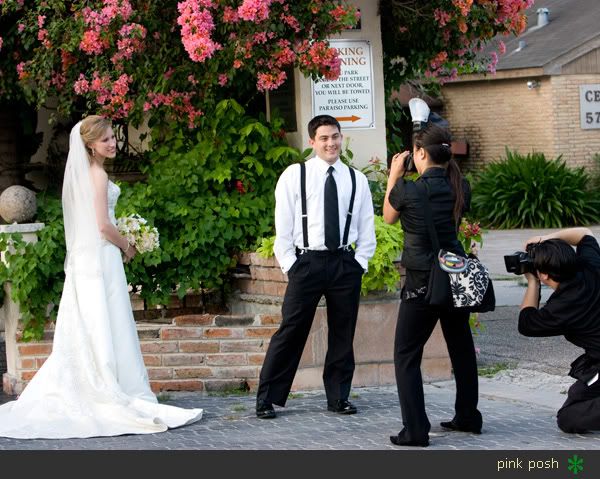 The image that I shot from how I posed them above. And one in the street. Just because.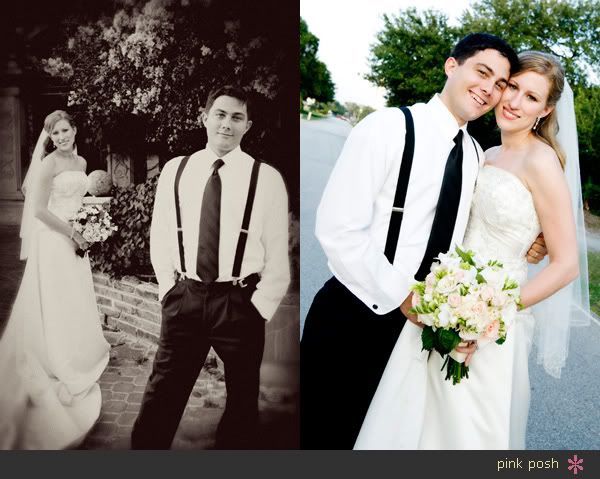 One of my other favorites. :)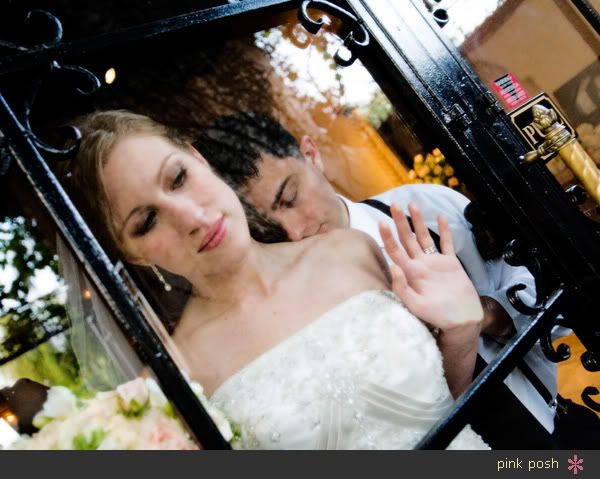 A "No Access" area, that we accessed for this picture. Thurst strategically hid himself behind him in the tight little nook to slave a backlight for me. Yum. :)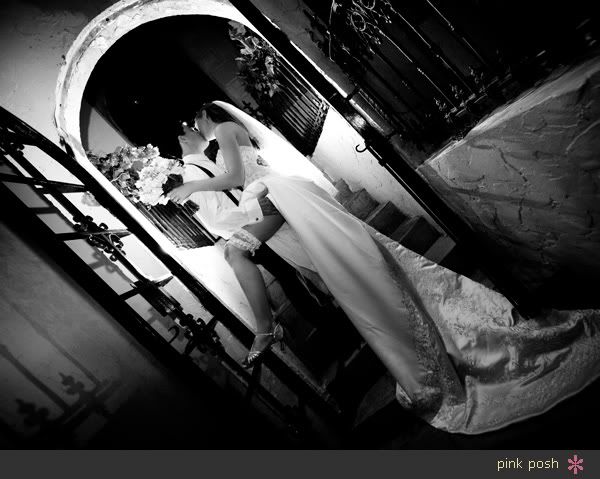 Reception details. The tablescapes.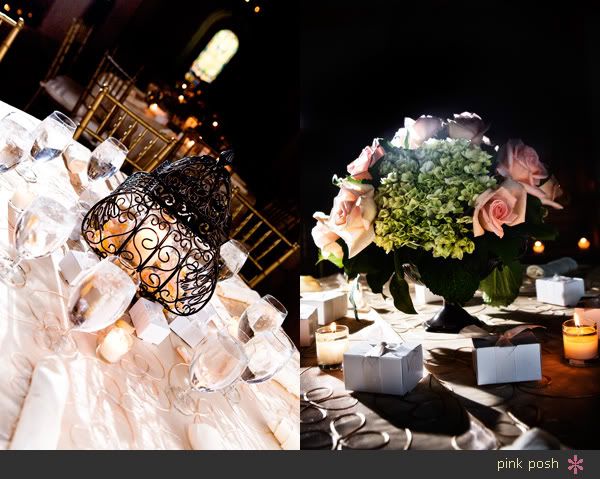 Leslie and Rick used some of the images from our engagement session for their sign-in book. I think this may be a copyright violation :oP. I took a picture as evidence for later. HA HA.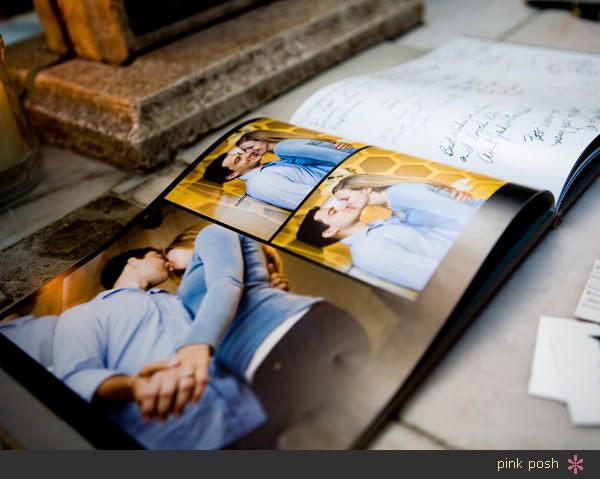 Leslie's cake. I love love love the details on her cake - especially the brooch. And the wedding rings on Rick's groom cake - which happens to be a cataraman setting sail. Stalkers, that's a real cake. Not a toy. Totally edible. :)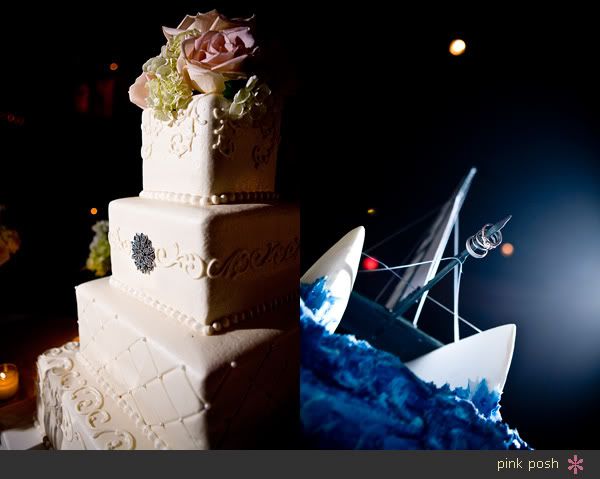 First Dance. This picture makes me happy. No, I have to say that they make me happy. :)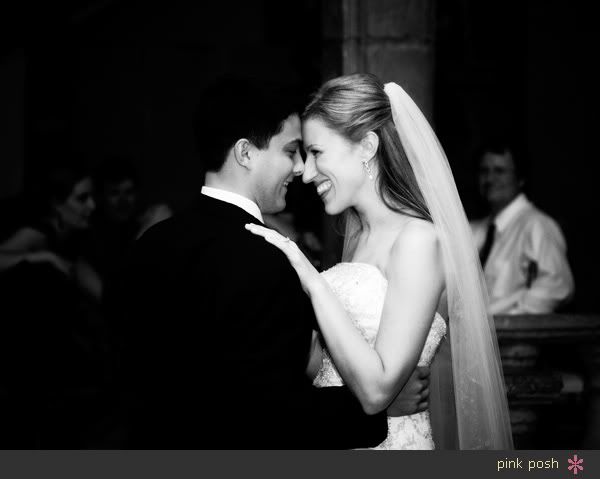 Stalkers. I heart this picture of Leslie's dance with her dad. This is her all the time.



Rick and his mom during a very emotional mother/son dance.



And now...onto the real order of business. Line dancing. Check out how the girls are on one side and the guys on the other. Just like in middle school..........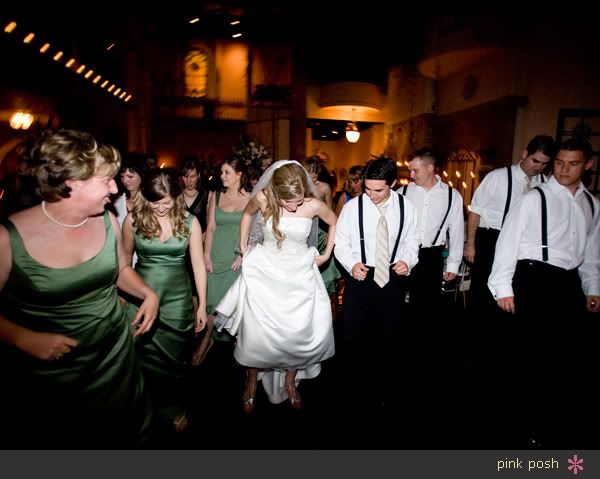 Whoaaaaa. Rick busting a move. (I was showing him some of my awesome dance skillZ, and this was his response to it.) Actually, all the groomsmen were clustered here near the bar so they could do a personal toast to Rick. It basically went like this (I think - no, I'm pretty sure, one of Leslie's brother wrote this toast...) - "You cheat. You die." After which, all the guys raised their glasses to Rick and repeated at the top of their lungs......."You cheat. You die." It was awesome.



But really guys, that toast is obviously soooo unnecessary...not when Leslie is stylin' with these on........I love twists during the wedding!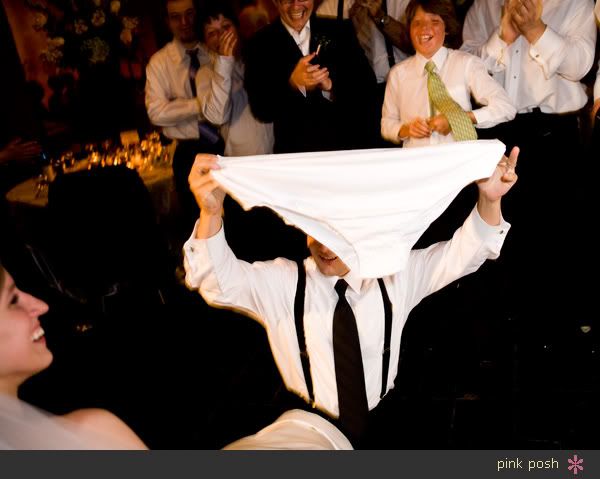 Rick on the floor. Wait. Didn't I see this move before? Why fix it if it's not broke right folks? :)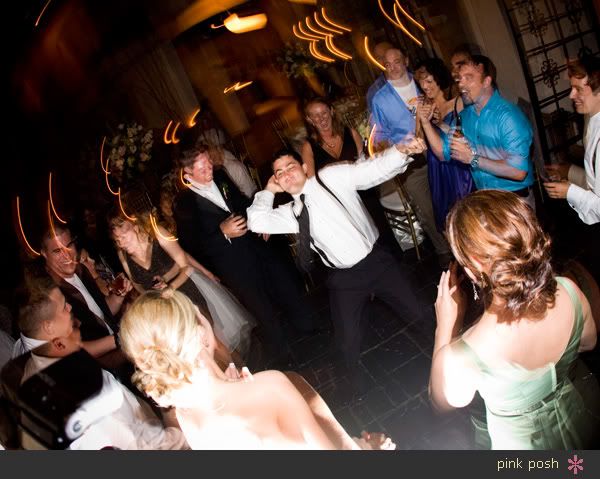 And I just wanted to show you guys how rockin' their party was.......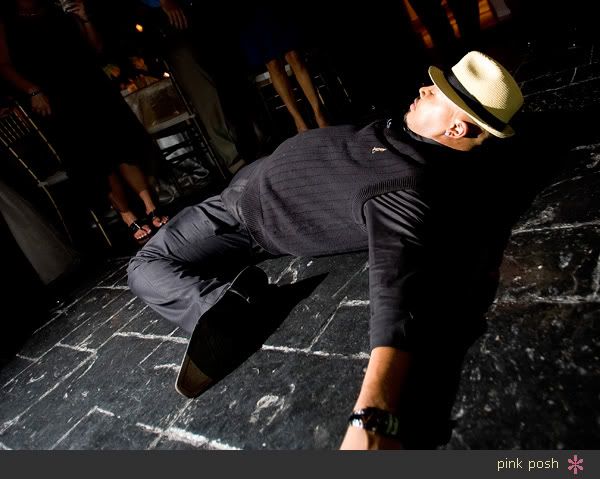 ......and I'm not sure who this little cutie belongs to - but I had to give him some blog love. And Vince caught this exit picture of Leslie and Rick. They did a "picture" exit. Then Leslie got changed into a hot dress and the party continued...........they outpartied us. You guys win. :)



And just a quick little fun photoshoot in this fun little BCBG number. I've checked the size of the dress, and I think although it may be a little long on me...I can fit it. So Leslie, hand it over :oP.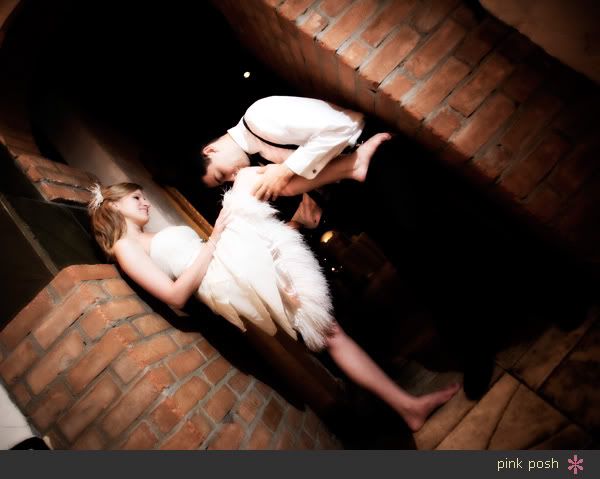 Leslie+Rick, you guys are simply amazing. It has truly been a joy for me during this past year getting to know you two. Despite everything that happened - or maybe because of everything that happened - your wedding turned out to be absolutely beautiful and perfect in every way. Congratulations and welcome to married bliss :o).