So before I start with Tavia's bridals...let me tell you guys, I feel like I am probably never going to be caught up on blogging....I'm still behind by two engagements and four weddings. This weekend wedding is going to make me behind by five. ACK!

And one more thing I have to do before I get to Tavia's pictures....JUSTIN, DONT LOOK! :-D There! Now I can start. On Tuesday (I can't remember the date anymore, May 20th maybe?), Thurston and I headed over to Tavia's house to meet up with her and Julie (who is newly engaged - and I get to be her photographer!!! YAY!)...for Tavia's bridal session up in Fredericksburg. Why so far you ask? Because, I like to hang out with my girls. :)

First stop was at Becker's Vineyards...they were kind enough to let us shoot in their Vineyard - in the 100 degrees heat...after a bit of begging. :) So of course, I had her run. :oP. The first picture is not from Vineyard..but it is to show you the hottest 4th grade teacher this part of Texas...if not the world. :)



After we finished up at Becker's, we got into the car and headed over to the Trois Estate.... except on the way there....Julie noticed something was weird with the car. Turns out to be a flat. Good thing we had Thurston. I know he hated being the boy here - especially in the heat...have I mentioned that it was 100 degrees that day? Yeah. Hot. Plus, he's from Southern California, which means 130 degrees in his head. But still...YAY for having a boy. :)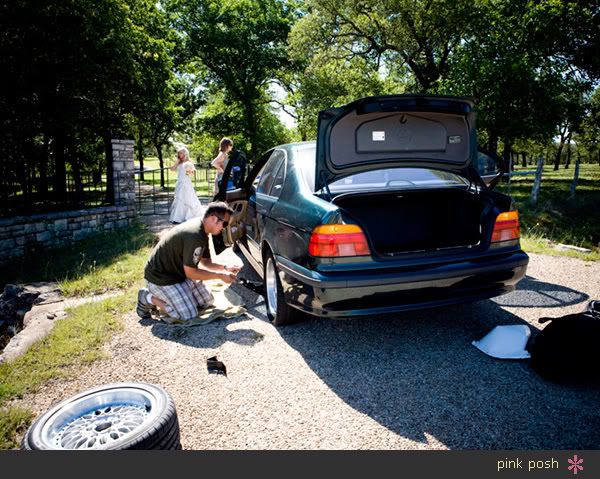 So...while Thurst was changing the tires....I decided why waste time? Let's go ahead and continue on with the photoshoot.


...and when Thurst was about to change out the tires...we made him take a little breaky break...so we could score this picture. :).......



..and this picture. Which is basically the same picture...but not. During this time, a car actually stopped and offered assistance....they thought that the bride was changing the tires..why the rest of us who were in plain clothes...were standing around watching her do it.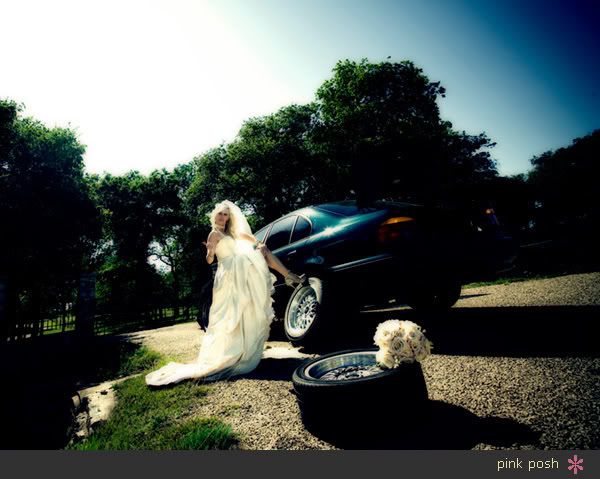 Anyways...we finally got back on the road...and made it to the Trois Estate...and started on these set of pictures.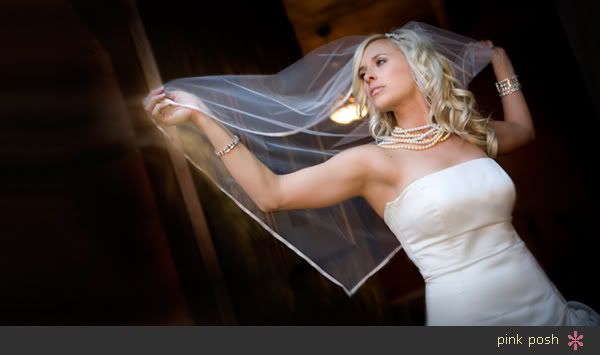 Outside and Inside.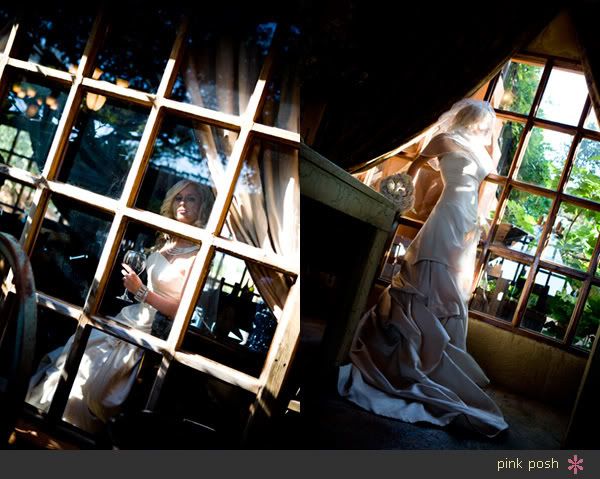 It was 100 degrees...I know this is my third time mentioning this.... and so I tried to do as much as I can indoors. Plus it was sunny, and a window is a good little place to get some diffused light...plus a kick a** reflection. :)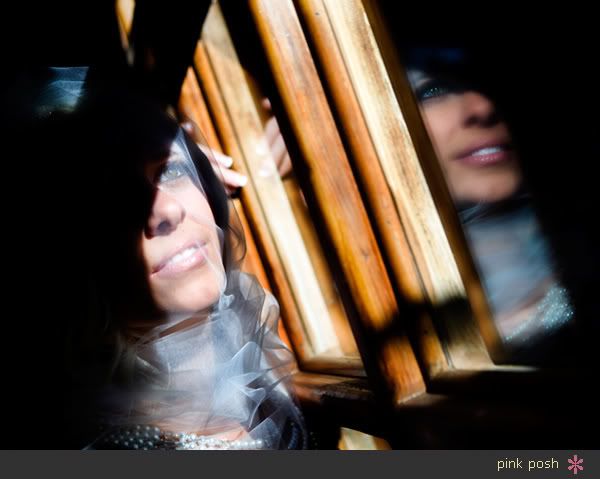 ...my favorite. :)



Apparently, the owner of the Trois Estate has a husband who builds on the estate in his spare time. Seriously??? That is sooo freaking cool! And the second picture...because the light was hitting this little area just right. :)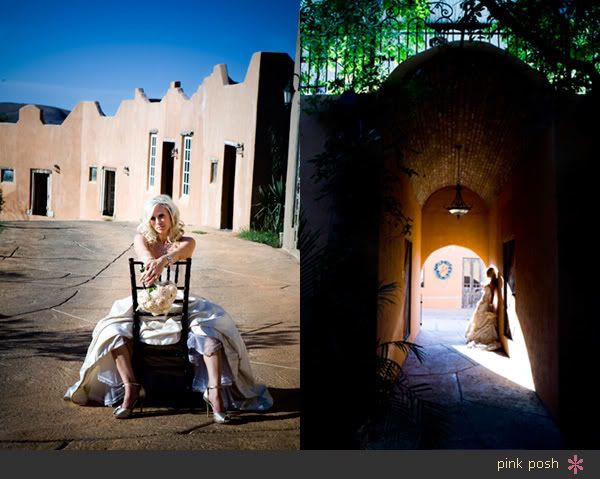 Tavia saw that I had a picture of Marilyn Monroe on my Iphone and she wanted to replicate the pose....while I saw this little tunnel that led down to the chapel..and just knew we had to do something with it. Tavia is strategically using her bouquet to hide the A/C controls so that I wouldn't have to take it out in post later. :)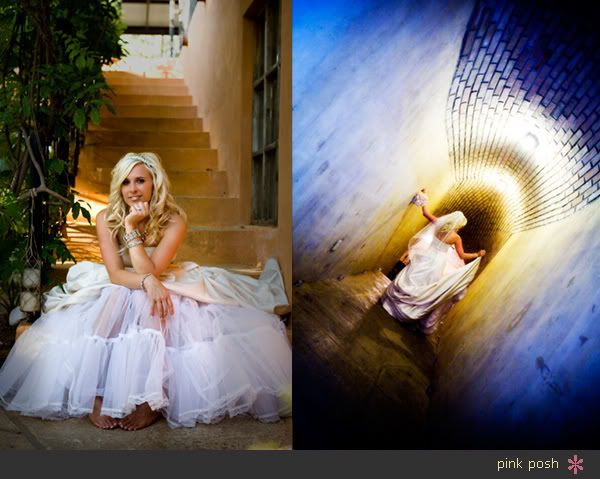 Same tunnel...other side. It was pretty dark in there, so I had Thurston slave a flash for me here to get some light on her face. :)



Some strange Merry Go Round horsies..that we had to use in the picture....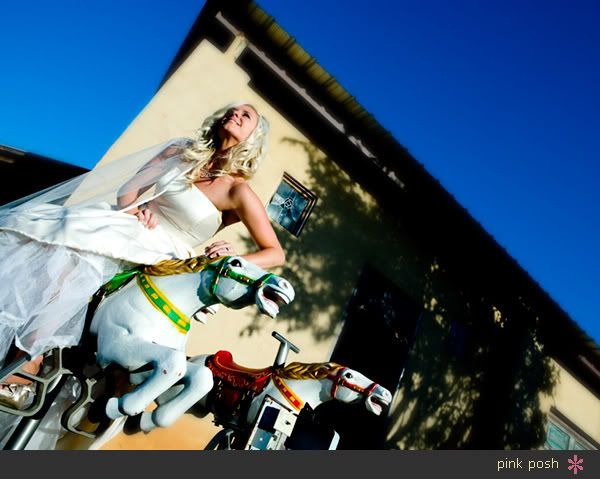 I saw this...this = intersecting lines and beautiful light...and I couldn't resist.


The backside of the same structure. This part was a little scary..because those openings are big enough for Tavia to fall through and plummet about two stories onto concrete. She survived though....YAY! :o)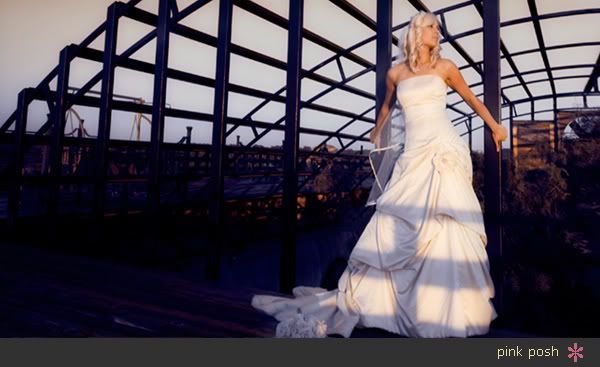 ...and finally, these images are from Thurst. He did more than just change the flat tire and slave the flash for me...he also did some shooting. :)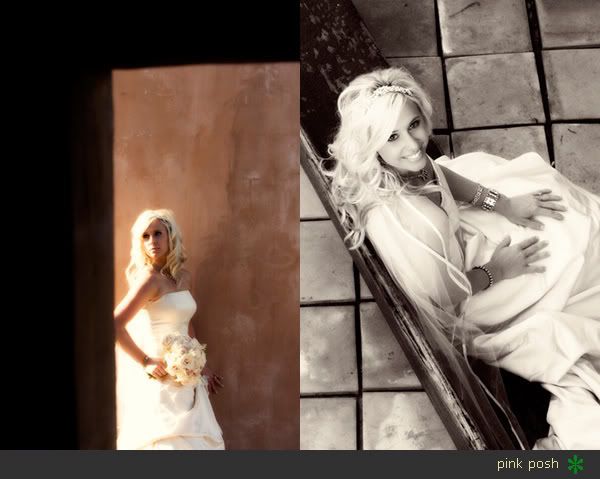 Tavia and Julie...thanks for such an "adventurous" trip. :) No seriously, despite the flat tire, the heat, running low on fuel...and the excitement of figuring out how to even pump gas...it was such a fun bridal. :) Can't wait to see you girls on Sunday. :)