Session Date: September 22, 2008

About a month ago, after I got back from Denver, literally the same day that I drove back, Thurston and I met up with Brandi and Justin for their engagement session in Gruene, Texas. Gruene is a sweet little town south of Austin that has gently been resisting change since 1872 (I saw a sign stating exactly that). The first time I've been in Gruene was during Keely's bridals, but it was wayyyyy too crowded to even contemplating shooting there. Luckily when we got to Gruene for Brandi and Justin's session, it was a late Monday afternoon and we got the bulk of the little town to ourselves. :)

Stalkers, meet the lovely Brandi and her fiance, Justin. They are getting married in about two weeks - ACK!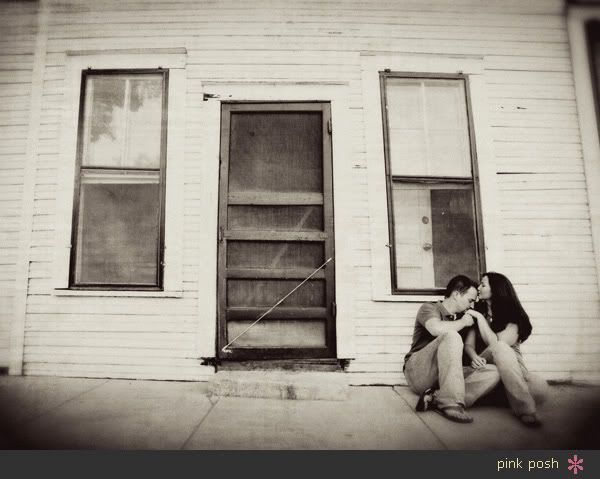 This was the first time I got the chance to walk around Gruene, so we hijacked a couple of places....and got gently reprimanded for trespassing on this porch area. :)

I saw this gate and immediately fell in love with the rust and the design of the gate!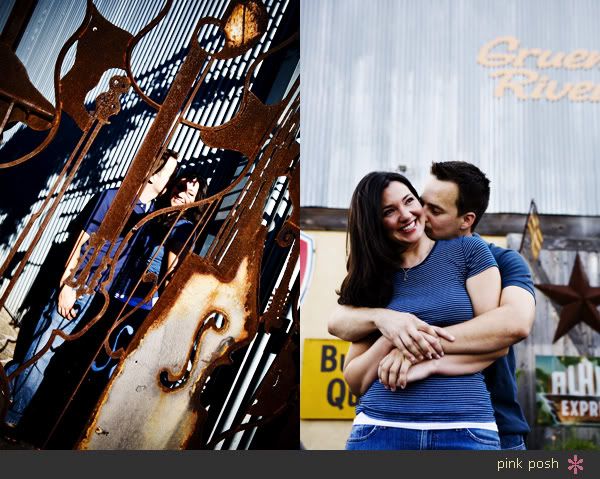 Yummy wall. :)



Stalkers, look at the light through this tree. There were crazy flares there, and I love how ghostlike it made the image. :)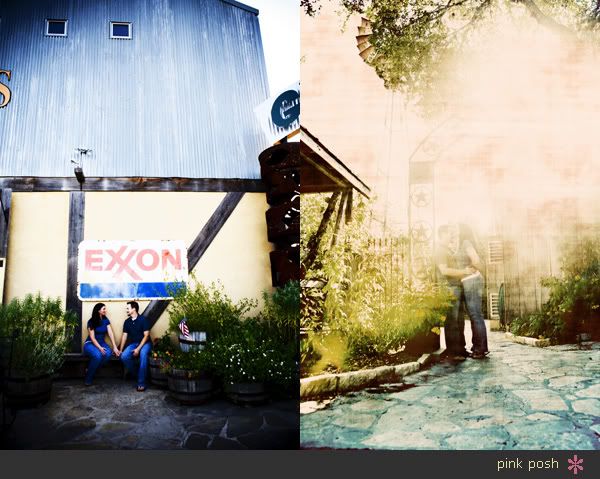 After Gruene, we headed back to Austin to take a couple of pictures around downtown Austin. Hijacking a lobby of a hotel... :oP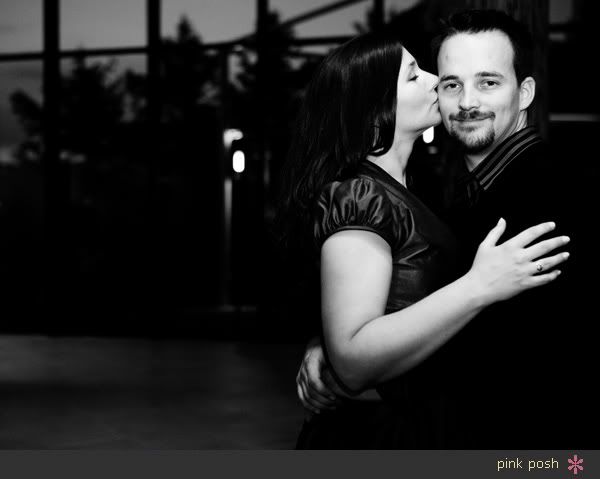 I love how much fun Brandi and Justin are with each other. :)



See...told you so. :)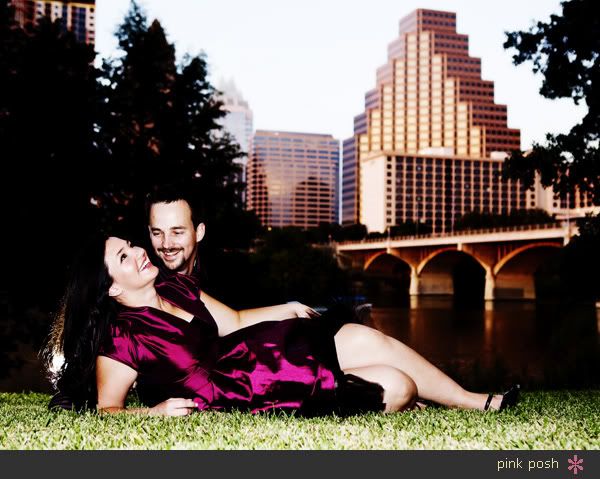 And I'm going to end this with my favorite image from the shoot. :)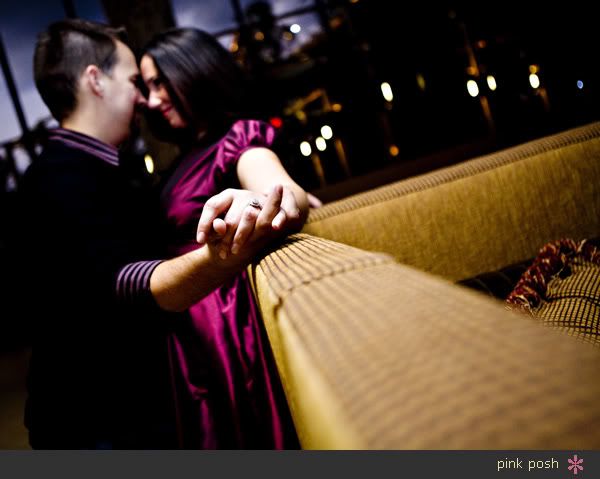 Brandi and Justin, have fun on your wedding day!!! And Justin, you are going to freak out when you see how gorgeous Brandi look in her dress....:)