Wedding Date: September 6, 2009
Photographers: Hali

*

, Thurston

*

and Mariae

*


Ceremony: Westlake Presbyterian Church
Venue:
Salt Lick Pavillion

Wedding Coordinator:
Events By Emily


Hello lovely stalkers. :) What a treat the first weekend of September was for me. I was able to rush back from Denver and be there to document Caroline and Brian's wedding with Hali and Thurston. I was in no shape to be the lead shooter with an all-night drive from Denver - having made it back to Austin just a few hours before the wedding, but I knew that I definitely wanted to be there for it and had a feeling that this would be an amazing wedding....and it was and more. Caroline and Brian have an amazing spirit and seeing the sheer number of people who attended their wedding ceremony....and who came out to be spend the evening with them at Salt Lick, you knew that these two were very well loved.

Stalkers, I would like for you to meet The Smileys. :) (Yes, that is their surname!)



This is my second time out at the Salt Lick Pavillion - and although an unconventional choice for a wedding venue, it is an absolute beautiful location. I love that for each wedding, they have the couple's name up in rope at the entrance!



You know I had to have them under their own names...:oP



My view of Caroline's beautiful Augusta Jone's wedding gown....


...and Hali's view. :) I love the detailing in the back of the dress!



The bride wore sandals on her wedding day. :)



The lovely Caroline. :)



So Caroline and Brian decided to do a "First Look." I know a lot of couples have reservations of doing this - but in case you do decide to go for a "First Look"....here's how Caroline and Brian decided to go about it.......FIRST, there's just Brian....


THEN...Caroline shows up.....



...and their "First Hug" :)



I love these moments that Thurston and Hali captured right after the "First Look."



This picture makes me all smiley. :oP


Because Caroline and Brian decided to do the First Look, we were able to do a couple of wedding party pictures before the ceremony. Meet the guys. :)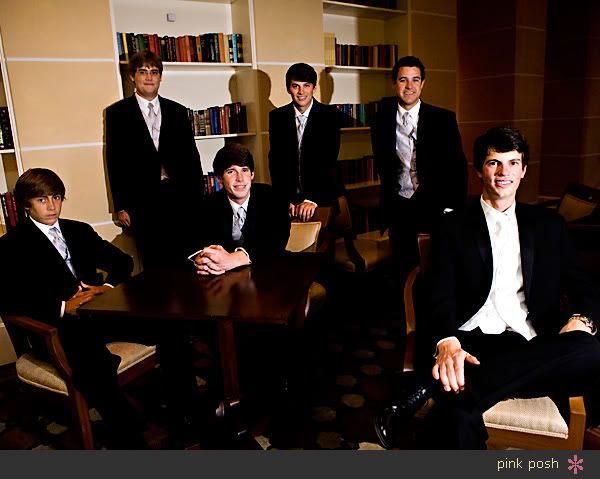 And the lovely ladies. Stalkers, I love love love that Caroline decided to do different color dresses for each of her bridesmaid.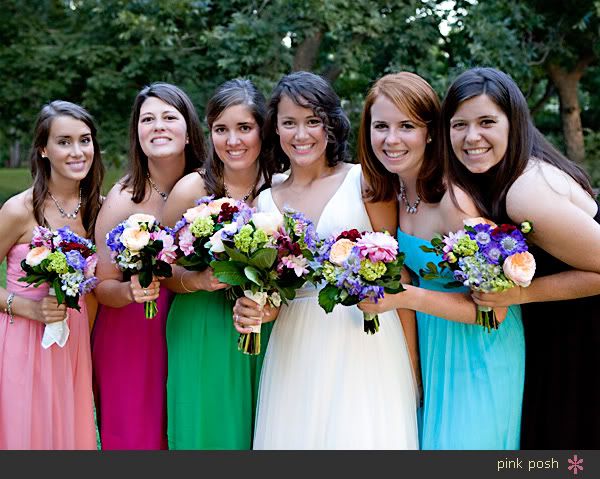 Because I always post up more pictures of the girls, than I do guys, I decided to throw in an extra one of the guys. :oP



Back to the Bride+Groom. :)



One of my faves. :)


At the church. I love this image that Hali caught of Caroline in front of the stained glass at the church. (I just wanted to point out that I never noticed how huge her bouquet look, until I saw it silhouetted!)



My favorite image from the wedding!!! I'm jealous Hali caught this moment and not me :oP.

Giving away the bride. :)



My view....



...and Hali's view. :)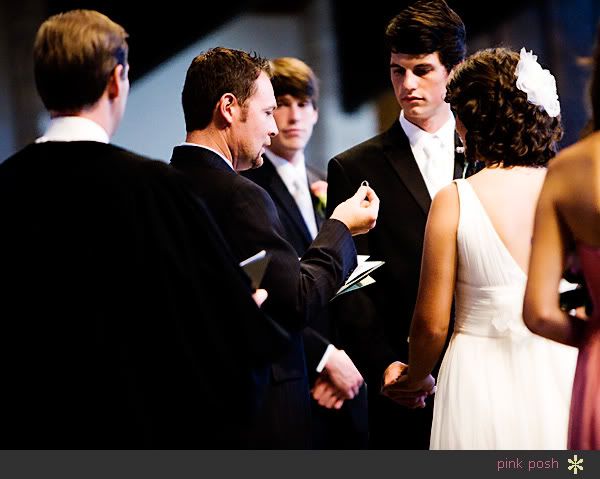 Stalkers! Check out how packed the church was for their wedding!!! The ceremony was standing room only!



Some details....Caroline opted to do different color/type of flowers for the bouquets.


The Salt Lick Pavillion. The wedding overflowed to the outside.



Their party favors were packets of Texas Bluebonnets seeds!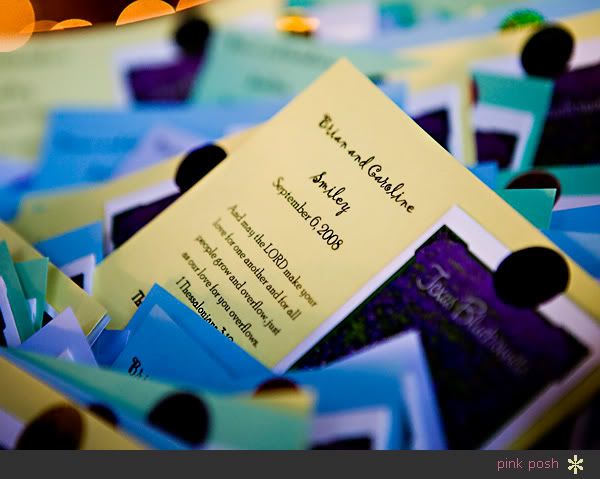 In lieu of a guestbook, Caroline and Brian did this instead....



Some more details. :)



The ring in a tree. It's what we do. We used to put it on a stick, now we stick it in a tree. :oP



So, at the Salt Lick Pavillion - there is a tree growing out from the inside of the reception hall. I thought it would be a great background for her bouquet, since the wedding theme seemed to be wildflowers and foresty. :oP



Their first dance. Yes, they got down to Sister Hazel!. :oP



The Father-Daughter dance. They danced to "Sweet Caroline." :)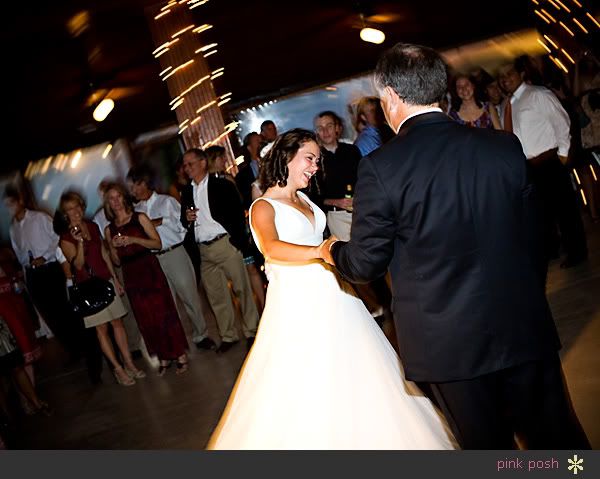 I don't often post bouquet toss......but I wanted to show the fight for it....and how the girl in yellow really never had a fighting chance. :)



Yes, they are serious about catching the bouquet. I'll let you guys guess who ended up with the honor. :)



This is one of my favorite toasting picture of all time.



...And I would be remiss if I didn't mention the INSANE amount of dancing that occurred at Caroline+Brian's wedding. It was a club.

Seriously probably one of the biggest linedancing line I've ever seen - and I've seen plenty!!



You might be wondering how Caroline and Brian even found a dancing spot - Stalkers, the floor was sooo packed, they danced at the outer fringes of the floor!!!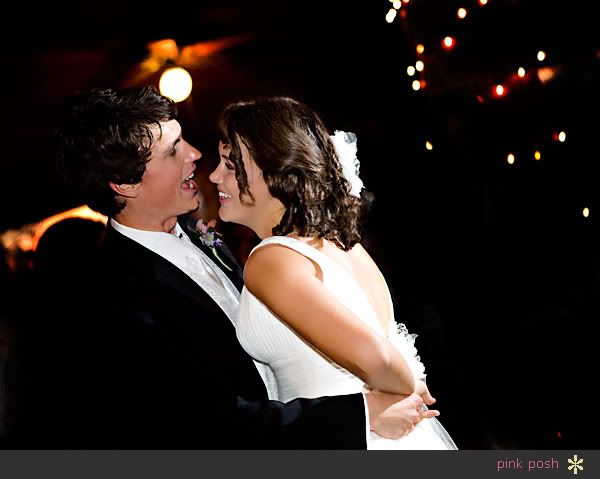 The Exit. :)


Caroline and Brian, congratulations!!! :)