Wedding Date: October 4, 2008
Photographers: Thurston

*

and Mariae

*


Ceremony: Private Residence
Venue: Kim Son Ballroom at Milam

Stalkers, I'm getting really good at blogging a month after I shoot...and I promise it's not on purpose either. Yes, it takes mad skills to do as I do. :oP So, Thurston and I headed down to Houston for Suy and Tish's wedding on Friday night and was soooo excited for their wedding morning. ON the way to Houston, I told Thurst about my sudden cravings for donuts...and Thurst told me that there are sure to be donuts at Suy and Tish wedding...since Tish has a donut shop! So, at 9am, the morning of..........the bride tells me that they didn't bring any donuts for breakfast!!! What??!! So, in the future, if you should ever see a donut clause in the wedding contract...you now know why! So.....Suy and Tish takes the cake for being together the longest. I've had college sweethearts, high school sweethearts...but this was my first middle school sweetheart wedding! So, I'm thinking....I never realized that middle schoolers are allowed to date??!!! :oP That's sooo nuts to me! But, here we are...a mere 13 years later...and I guess sometimes puppy love does work out. :)

Stalkers. Meet my only couple who went through puberty together. :) Now that's love. :) I'm thinking Suy stayed the same height from when Tish first met her? J/K! (Suy, you know I heart ya!!)


Tish. The groom who never has donuts. Boo! :oP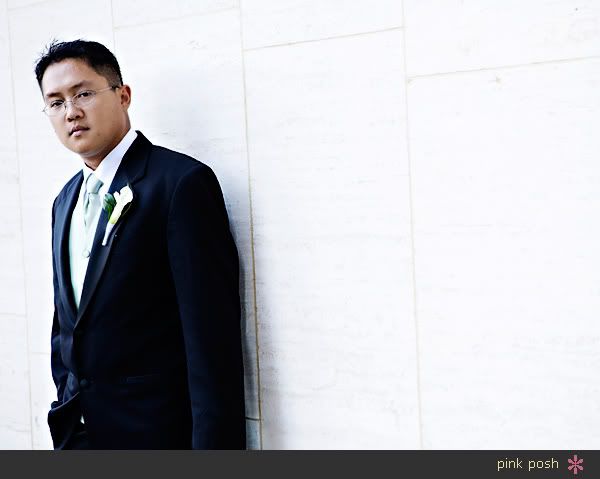 Suy. The lovely bride. I still like her, since she plastered me with Starbucks that morning to make up for not having donuts there. :)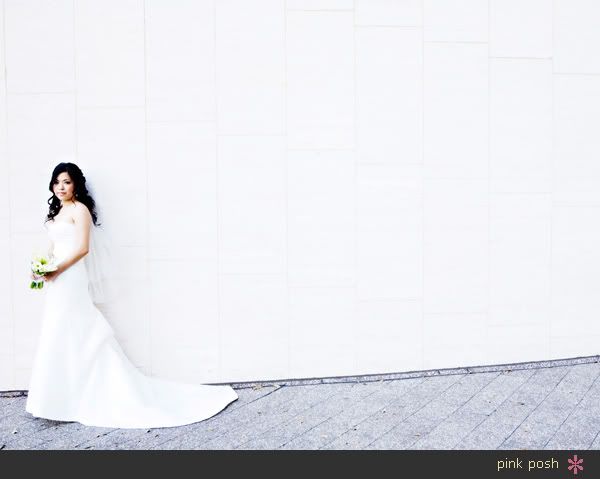 The bridesmaid's Chucks :) Can you figure out which shoes don't belong?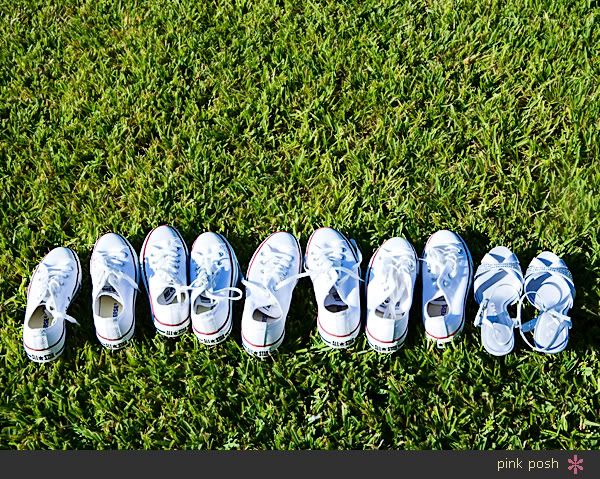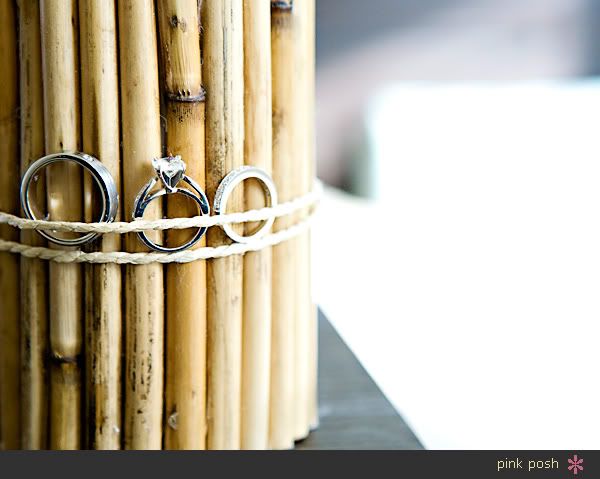 My favorite gift to receive. Red envelopes. :) So, Suy and Tish had a tea ceremony, and in the picture below, Tish is trying to get Suy to come out...but here you see a female family member blocking the door.....Tish eventually had to give her one of these precious red envelopes to gain entry to his bride! :)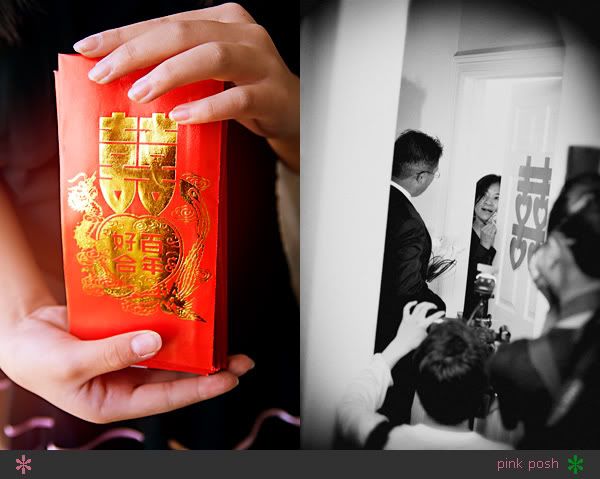 The enormous incense sticks!



The wedding ceremony.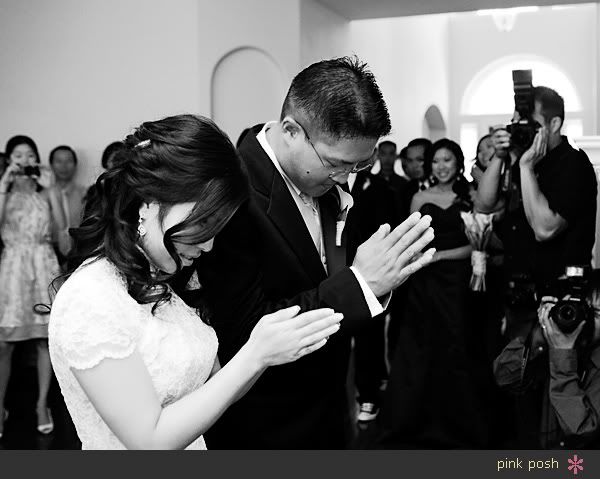 The Tea Ceremony. During the Tea Ceremony, the couple offers Tea to their invidual family members in exchange for.........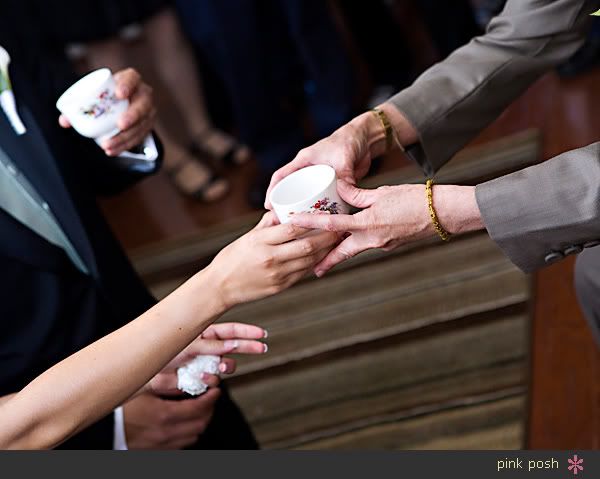 ...more red envelopes! I say that's a pretty good trade off!! :)



The ringbearer swimming in the sea of gifts. :) He really, really, really wanted to tear into them...until he found out it was all food and tea!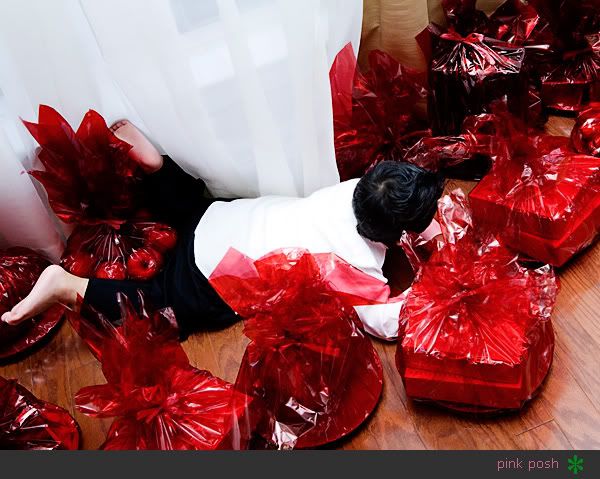 After their tea ceremony at their house, we headed downtown with the wedding party for a few shots around town. :) I love it when brides schedule two hours for these!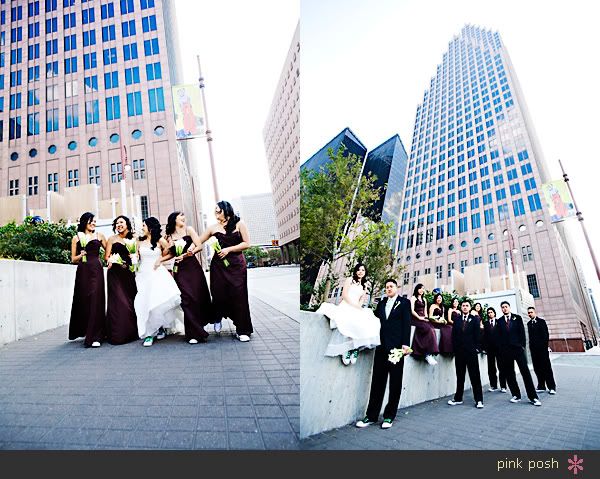 One of my faves from the day. :)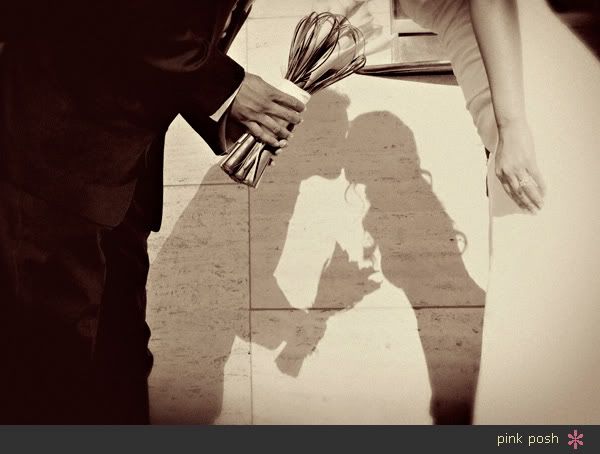 So, Suy didn't have Chucks on the day of her wedding. She thought that Tish were going to be wearing dress shoes as well....but he showed up to the wedding in Chucks. So, since Thurst and I had some time...we did what we normally do best...went shopping for a pair of Chucks for Suy so she wouldn't be the odd man out. :) I can hardly let the bride be a social pariah with her own wedding party on her wedding day! :oP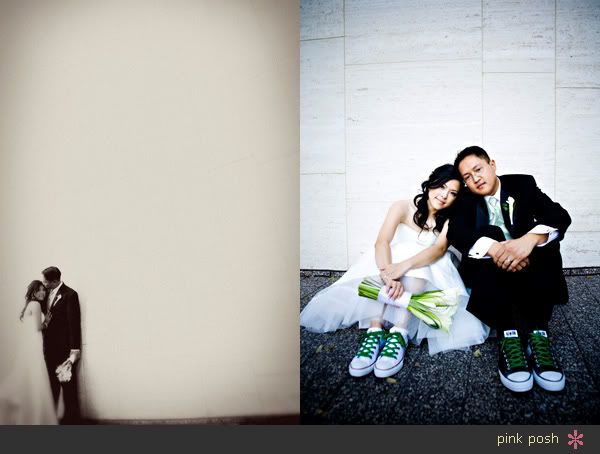 ahahhaha. Shorty :oP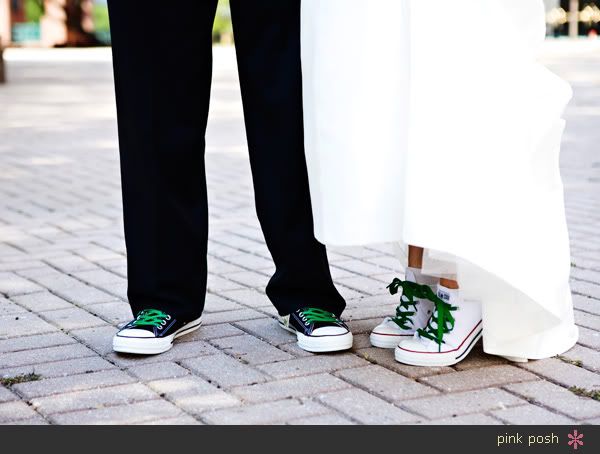 So, during the downtown shoot, Tish started scouring for some loose change for the Sunday paper. Thurst caught this picture of me trying to figure out why the heck Tish wanted to suddenly read the Sunday paper so bad on his wedding day......



.............but as you can see.....all that scavenging for money was all for naught. The only paper in there were one from two weeks prior...and a Wednesday copy no less!!!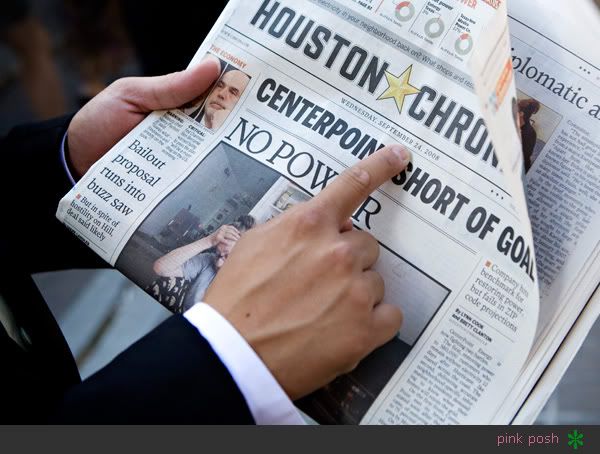 After we finished up downtown, we headed over to their reception venue for some detail images. :)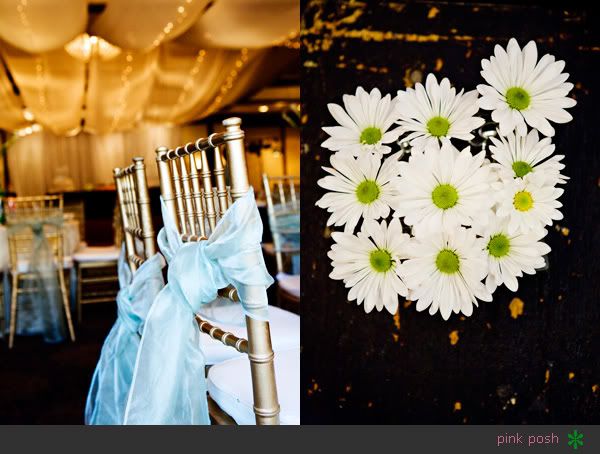 Suy + Tish did plenty of cute party favors. :)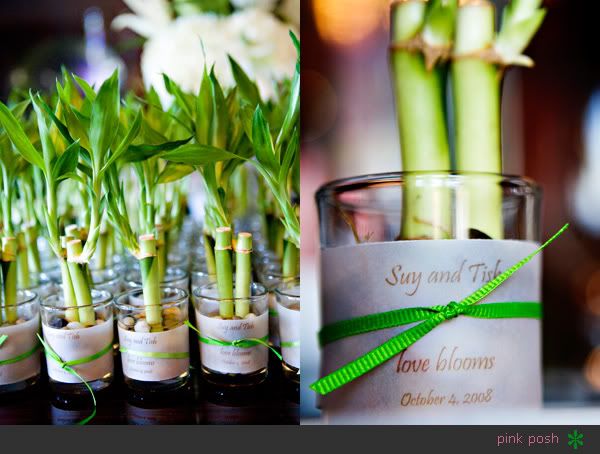 More party favors. :)



Their first dance....ain't that sweet that even after all these years, Tish is still sweet on Suy. :)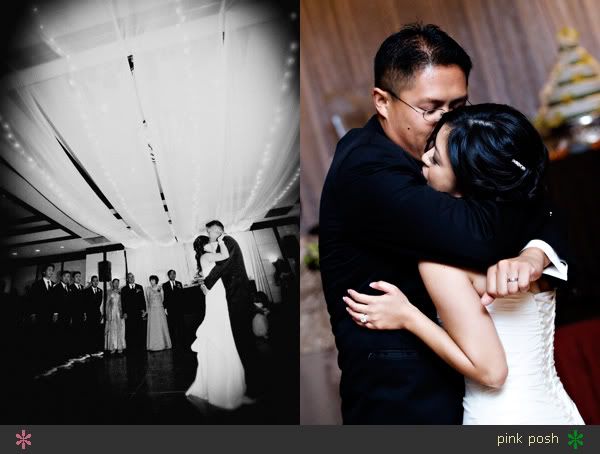 Stalkers, if you ever been to an asian wedding...you know that on occassion, the bride and groom may be asked to perform public humiliating tasks in order to receive their "red envelopes." The next few images are a few games that they were "forced" to participate in throughout the evening....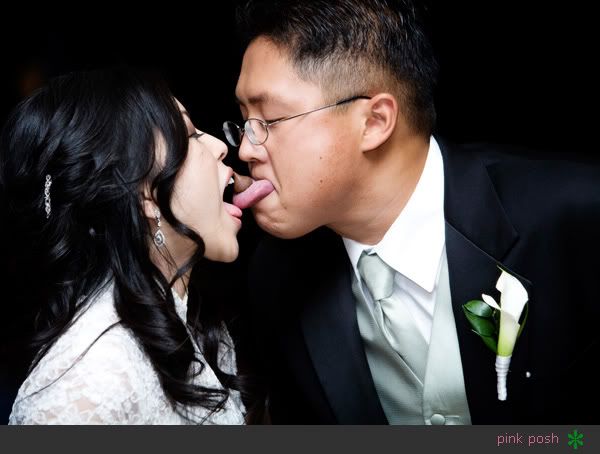 You might be wondering why in the H.E.double hockey sticks I'm posting this image. I love their expressions on here, plus I wanted to show you how guys look like when a girl is........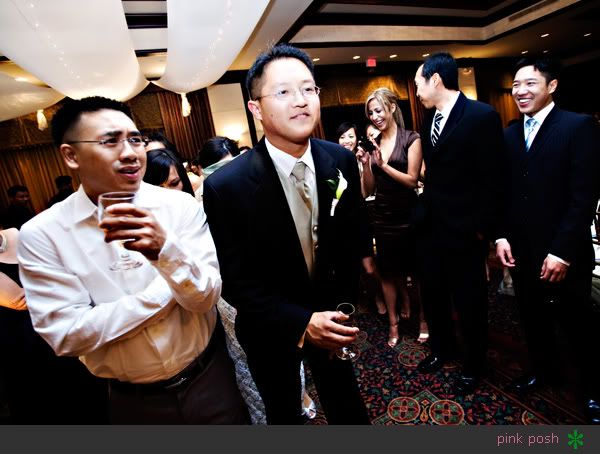 Grabbing your butt. :oP Suy was given the task of searching out her husband by grabbing different guys' butt. (She got it right by the way!)



...and a variation of one of the most popular game played at an asian wedding. Rolling a round object (in this instance - a lemon) from one pant leg to the other. SUY SUCKED AT THIS GAME! She dropped the lemon 4 times...and she wasn't even blindfolded. I LOVE EVERTYHING ABOUT THIS PICTURE!!!!!!!!!!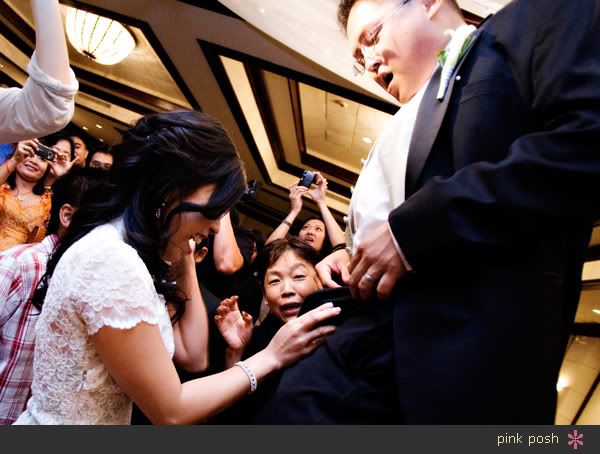 The groomsmen all went up on stage to toast the couple...and serenaded to them a song from their middle school days....."It's all because of you,I'm feeling sad and blue You went away, Now my life is just a rainy day and I love you so, How much you'll never know You've gone away and left me lonely."



...and of course you know this crowd had to join in!!!



And one of Tish groomsmen had a really, really, really long toast that he wanted to give!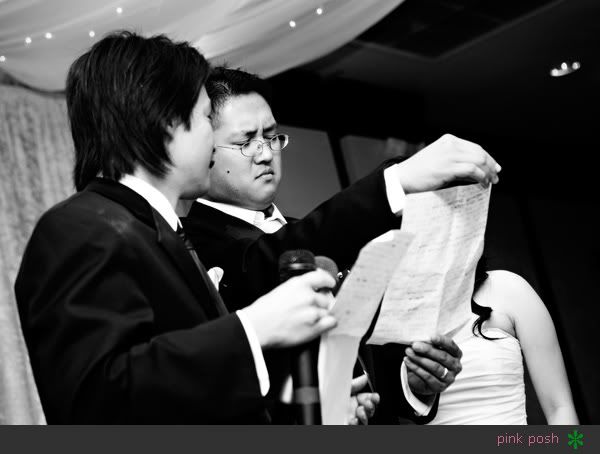 But after about half an hour...the crowded yelled for him to finish up!!!



....and last but not least...I want to show you what us asians do at weddings. Yes, we breakdance. And yes, this was part of a dance off. :oP



Suy+Tish. Congratulations. And I want donuts. :)