Session Date: October 26, 2008

Happy Christmas Eve everyone! :) If you happen to be reading this blog on Christmas Eve, I commend you for being a loyal stalker! :) But really, I am relishing the next two days hanging out with my family...and it is also leaving me a little bit of time to do some blog catchup. Stalkers, I am finally getting the chance to post up the bridal session that I did of Abby out at Philip's family land. The convenient thing is that Abby and Philip just got married on Saturday, so he can actually read this blog post if he should happen on it. :) So, back during the engagement session - ooooh sooo long ago, Abby had mentioned to me that Philip spends a lot of time out on his family land and is just a country boy at heart. As a surprise to him, she asked if we could do bridals out here. The difficult part was keeping Philip occupied the day of the bridal so that he wouldn't head out to the land...:)

We started out at this little house that was a part of the land first. :)
Abby forgot her bouquet in the fridge at the house...it was a good thing Terrington (her maltipoo) was there to save the day. :)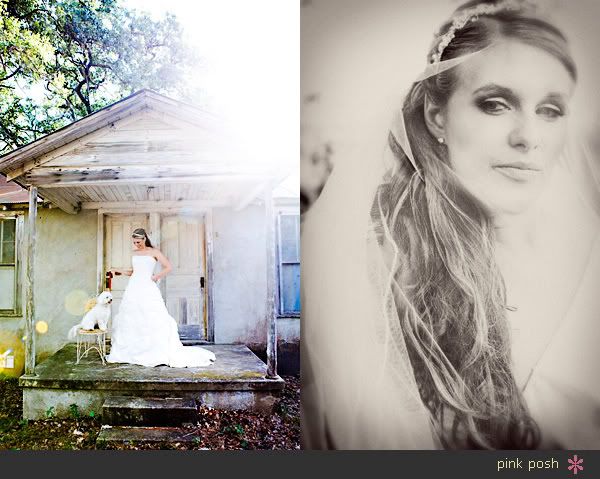 The challenging thing about shooting out here (besides snakes) were the cows. They followed us EVERYWHERE...and of course we had to be careful of cow paddies as well.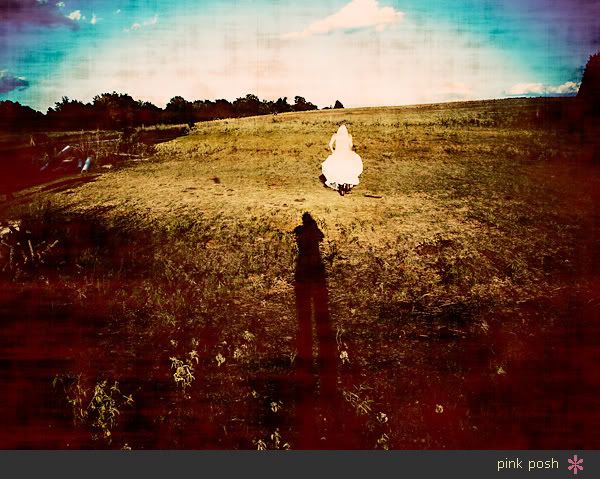 These are probably two of my all time fave bridals. Abby is a dancer/choreographer and used to do ballet. I love Terrington's expression here!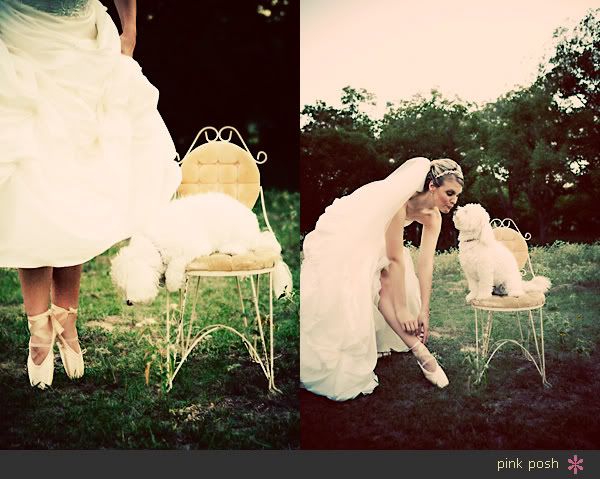 Love this!! I think this says so much about Abby and Terrington. :)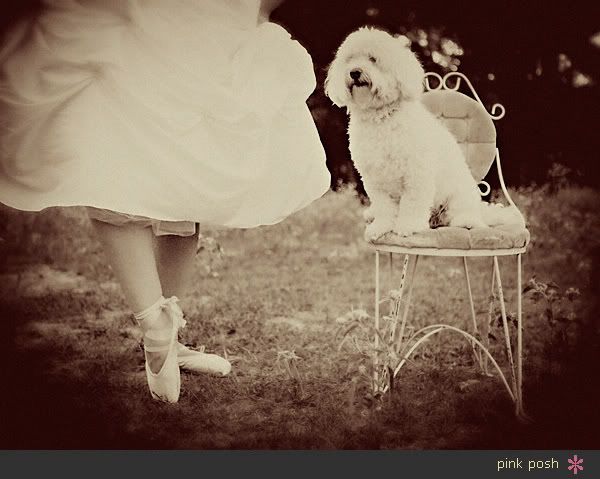 If I didn't already have my very own doggy at home, I would have surely stolen Terrington. :)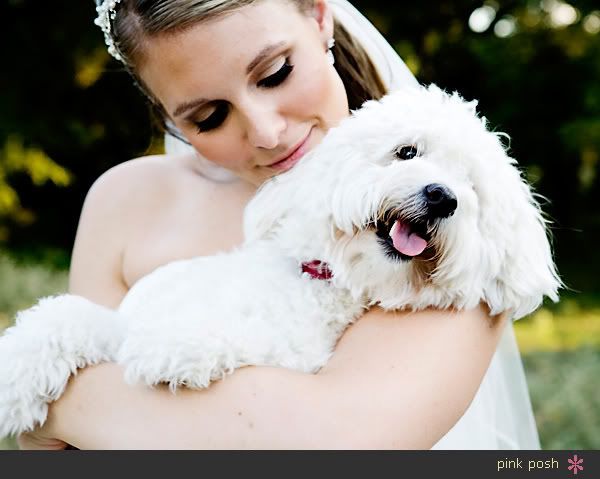 Navigating through the cows. :)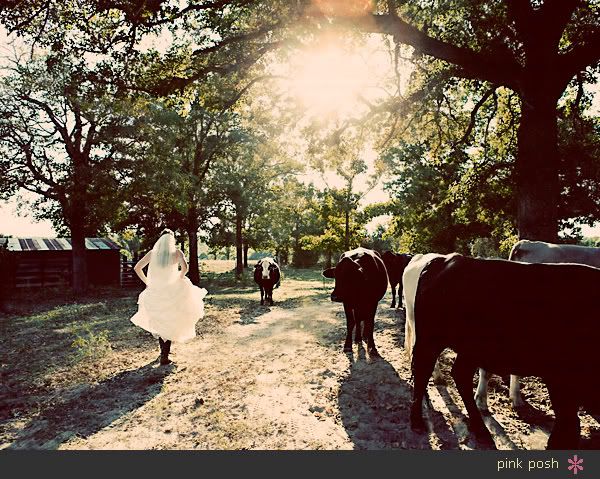 So apparently, on part of the land, there are a bunch of old cars that the family has ditched there over the years....which makes it perfect for a shoot. :)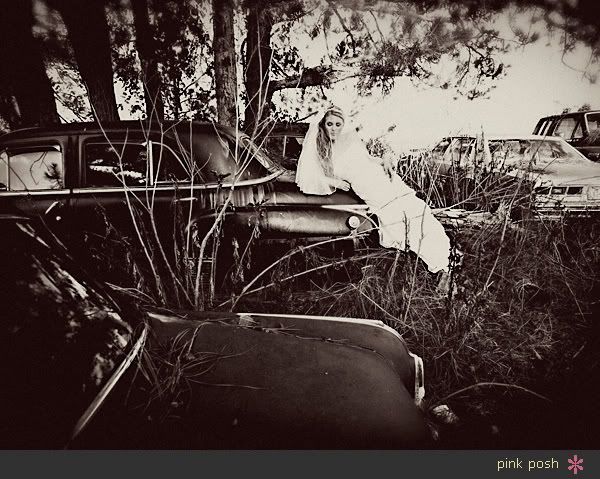 Abby's a natural. :)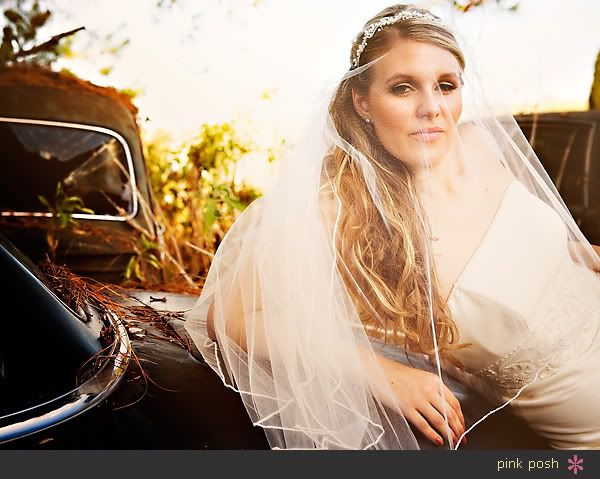 Working it. :)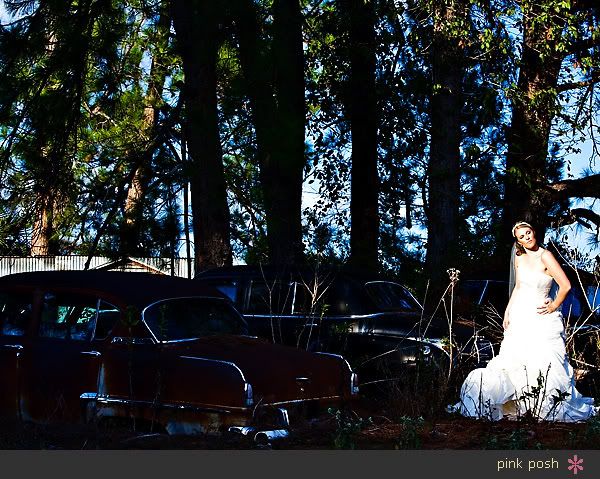 Stalkers, this was the picture that Abby decided to enlarge for her wedding. I LOVE THAT SHE CHOSE THIS!!! Typically couples/brides choose very traditional images on their wedding day and I was sooo thrilled when her mom told me that Abby wanted this one to be her 16x24 enlargement!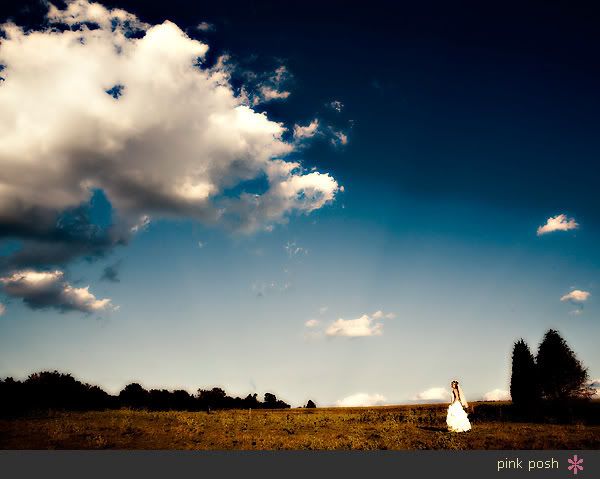 Gorgeous Abby. :)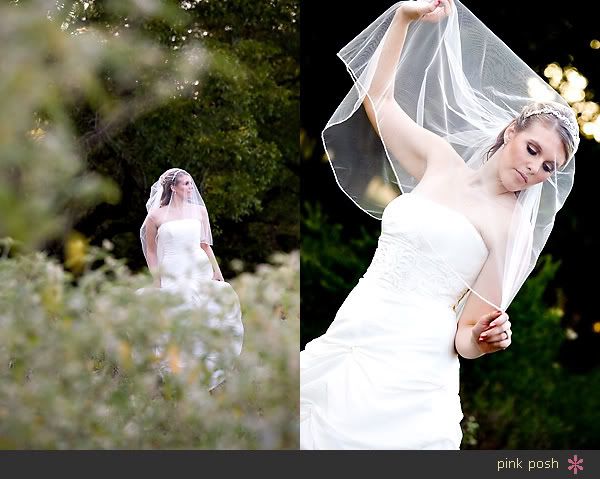 More Terrington love. :)

I wonder if I can just sneak on their land and do all my shoots here? :)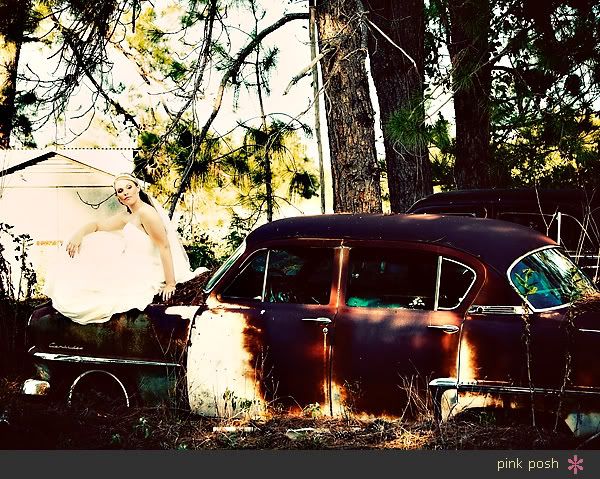 Yes, she's crazy brave for sitting on an old rusty car with her never before worn wedding dress - just a little over a month before her wedding day! (Stalkers, Abby's wedding was last Saturday...and her dress was pristine! So brides-to-be...don't be afraid of some experimentation on your bridal portrait day!)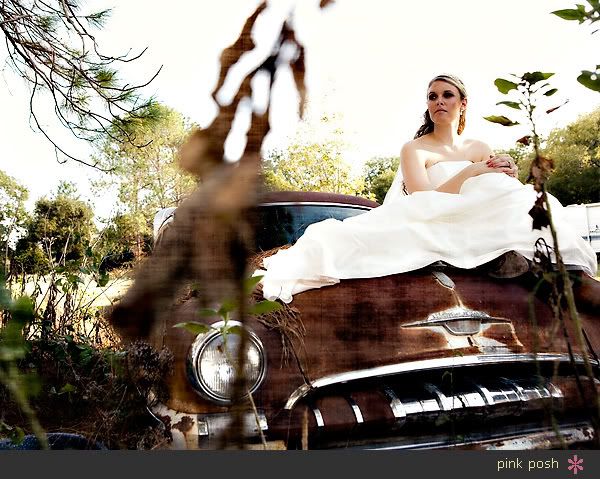 I love shooting out here....cows, snakes and cow paddies and all. :)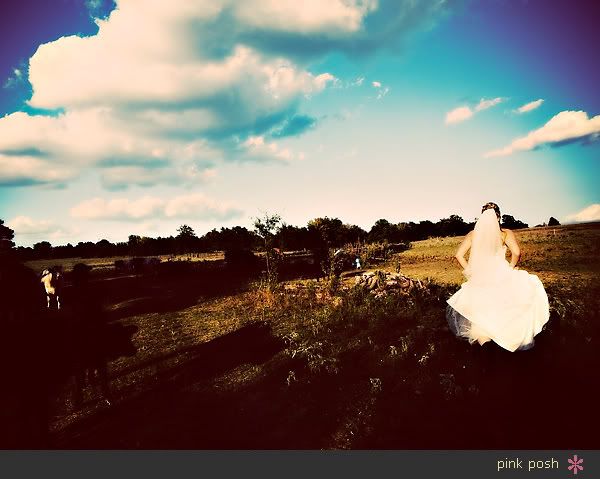 Abby, mom, dad, sister, Philip's brother and fiance...thanks for being so amazing and helpful on this shoot. Abby...I truly appreciate you letting me do my own thing and going along with all the crazy ideas!! :)