Wedding Date: October 11, 2008
Photographers: Thurston

*

and Mariae

*


Ceremony: Private Residence
Venue: Thanh Thanh Restaurant

Happy Month"iversary" Jenny and Souket. :) Yes, I'm back to that now. So, it just happened that while we don't really get the chance to shoot in Dallas much, we shot back to back weddings in the same weekend. (Which makes travelling much easier!) Jenny and Souket have been together literally forever and Thurst and I already knew...based on our session with them a month before the wedding....that this was just going to be one huge crazy party. I'm thinking the "wedding" is the excuse to throw the party. :) In fact, there was a point in the night when Souket told us that we didn't have to take any more pictures - as long as we got one good one. :) So...Jenny, blame Souket if you only get one good picture from the wedding. :)

Stalkers meet Souket and his beautiful wife Jenny. :)



Some getting ready pictures at Jenny's place of work. :)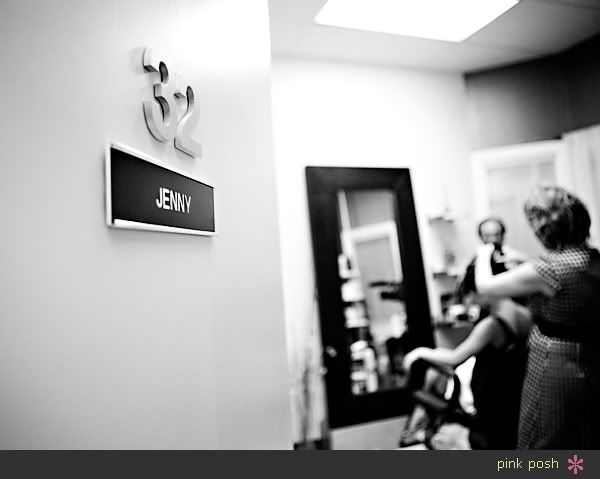 Jenny's dress. Love her dress. It wasn't quite white or cream...but almost a blush color to me - although its orange in the pictures I took of it. Don't judge. :oP



Sometimes I want to blog myself. HA HA HA. :oP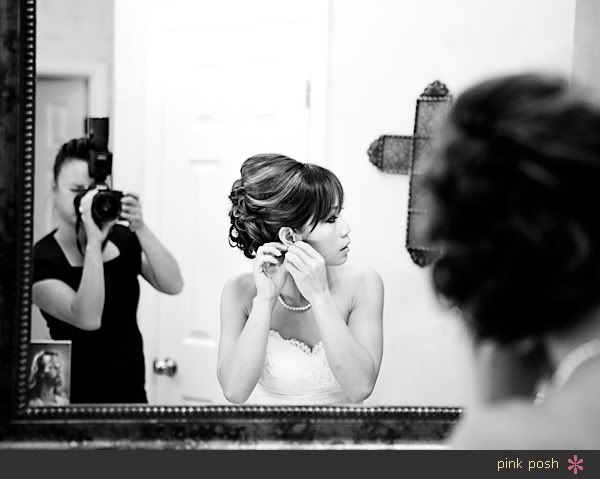 Jenny and Souket had an intimate wedding ceremony of about 25-30 guests at a private residence.



The ring bearer and flower girl....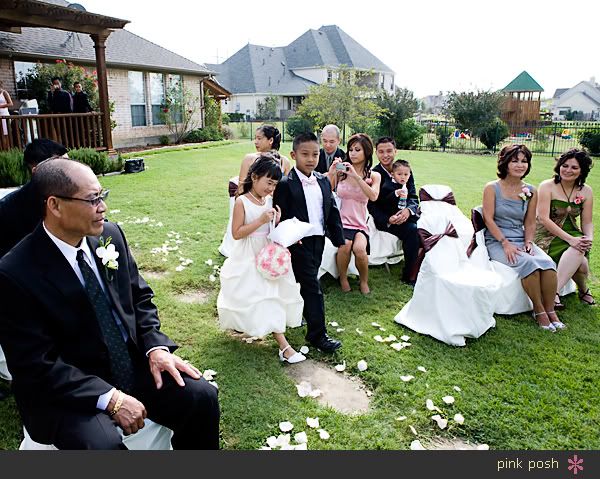 The ring bearer and flower girl again! And no, I did not blog this image out of order. What happened was the ringer bearer and flower girl walked down the extremely short aisle together the first time....and the videographer as well as the other guests made them walk down the aisle again to make sure everyone could get a picture. All weddings should have at least one mulligan!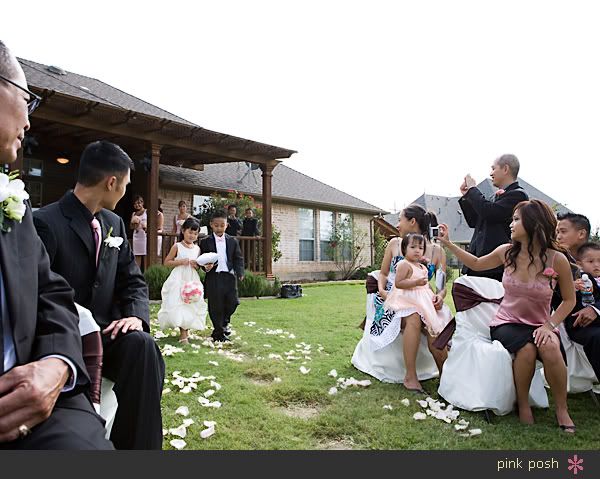 There was a bet going on about "when" Jenny would start crying. She started early. :)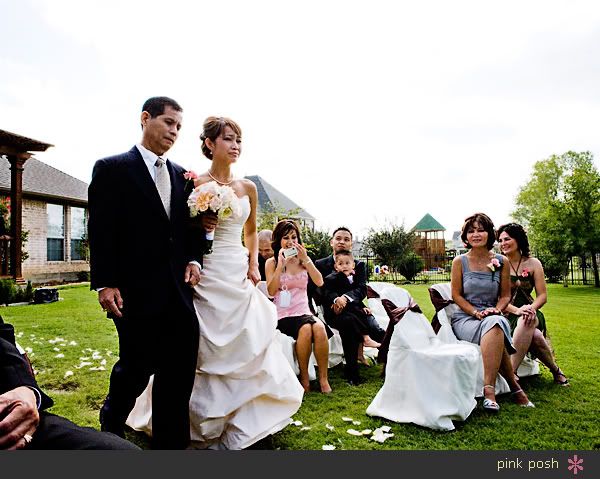 I love Souket's expression here when he sees Jenny walk down the aisle. :)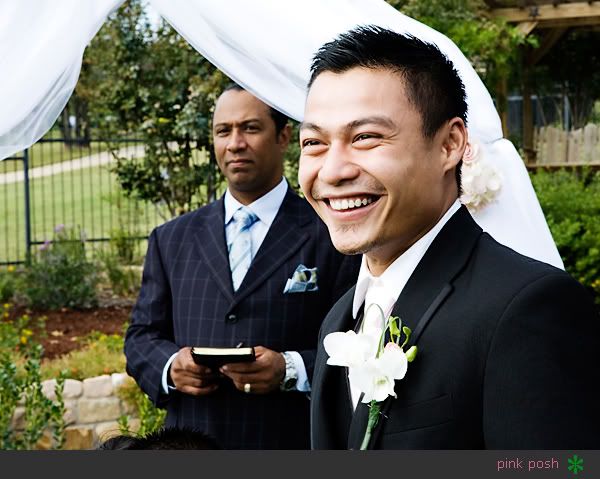 Yes, we were blessed with amazing skies that day. :)



Tearing up again. I do love it when couples get emotional during their vows. :)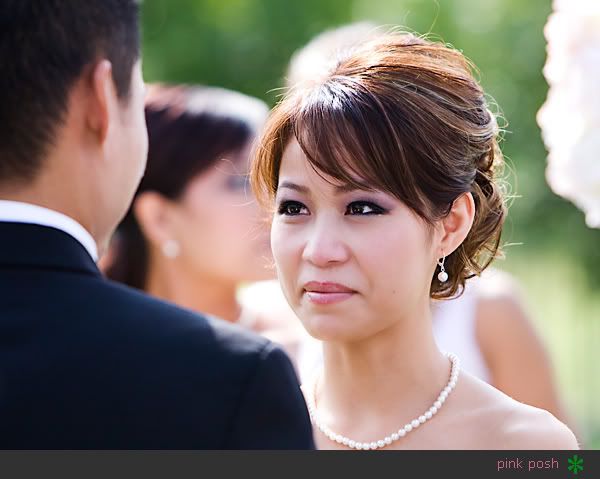 Trying to get the ring to fit.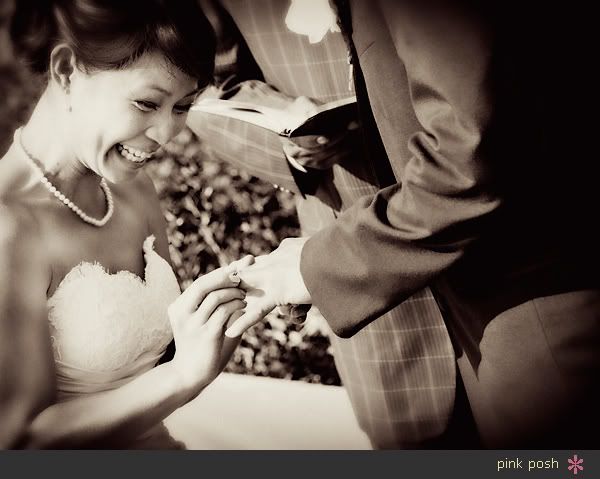 Mr. and Mrs. :)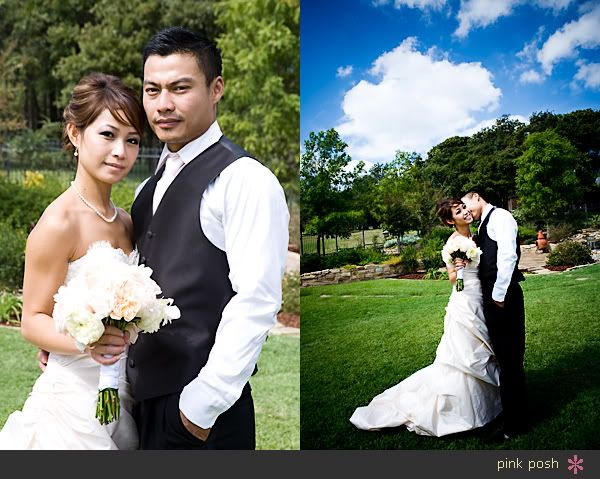 Jenny and her girls. :)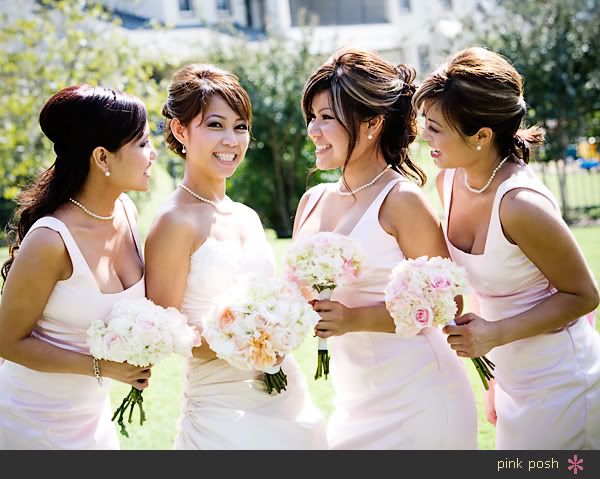 Souket and his boys. :)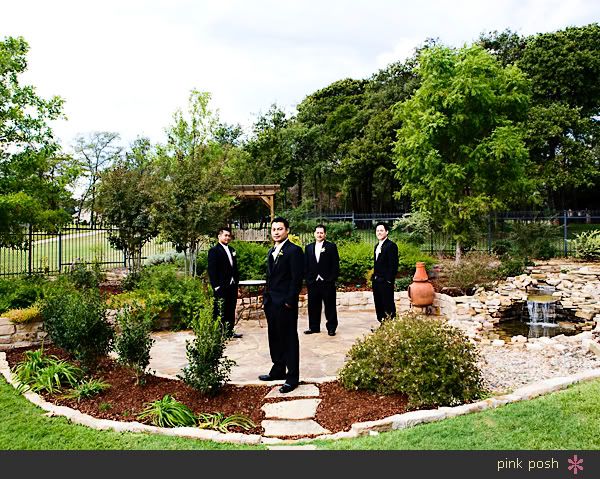 Soooooooo....this is a new wedding party pose that I've been starting to do for a while now. I just haven't blogged it...but the wedding party did such a great job in this picture...I had to share it with you guys. :)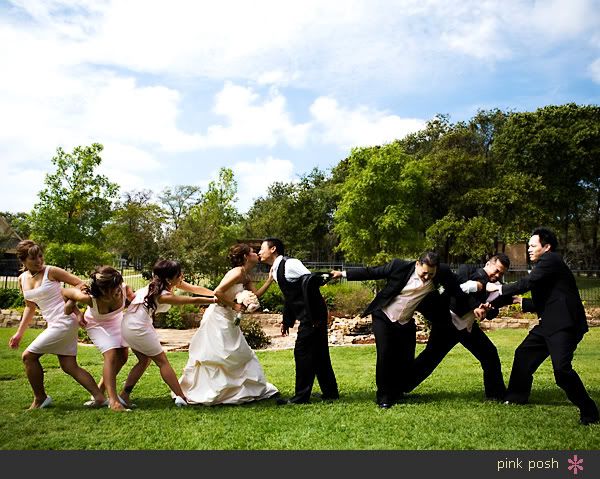 This is a wedding day fave. :)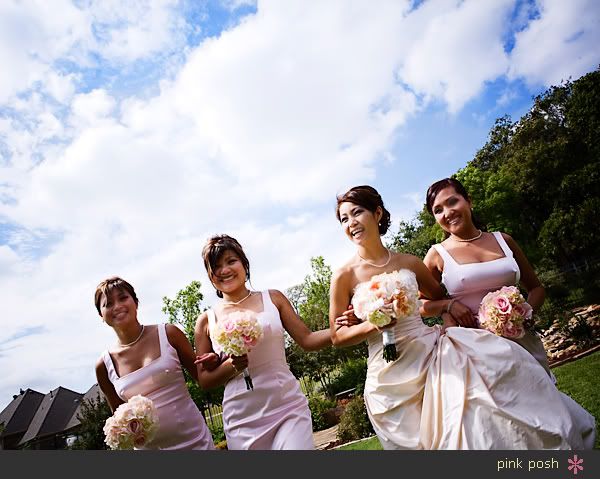 Wedding rings on rocks. Yes, I do need to describe the obvious. :oP


Details. :)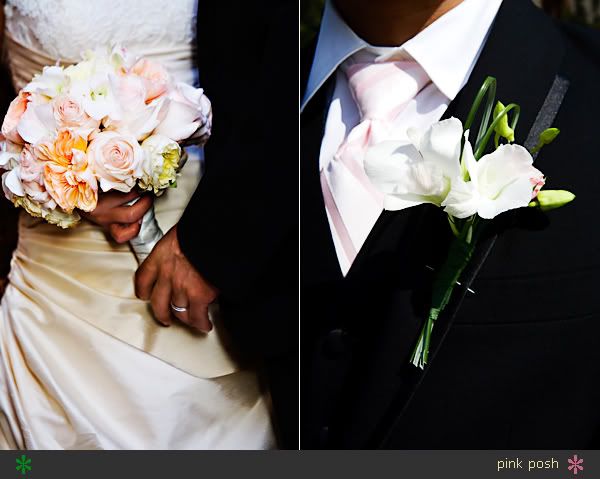 Sooo...funny story about the cake. When Thurst and I came to the venue...the cake was set up...and I started taking pictures of it with Thurst assisting me. And I thought to myself...this is a weird looking cake....Jenny should put flowers in the middle of the tiers. So, I voiced this to Thurston...and he told me that the cake wasn't done. I had taken a ton of images of the cake PRIOR to the flowers arriving. Anyways, the bigger question was that if Thurst knew that...why didn't he tell me that BEFORE I started taking all these pictures? (The cake in the picture below...is the AFTER picture!)



I love the little pink bags that the party favors came in!!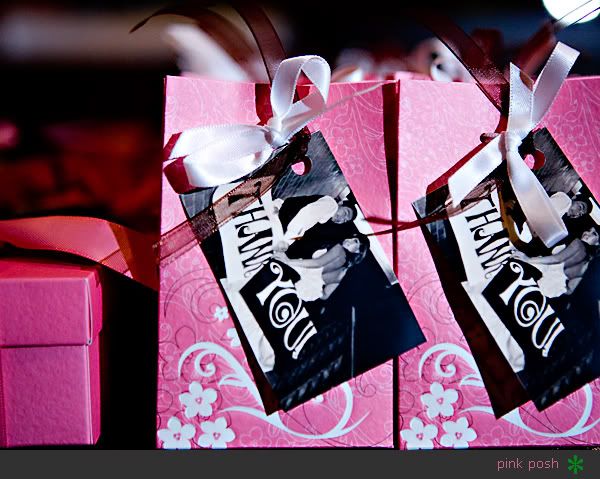 Reception entry. (Thurston tells me one of the guys in WWE does this?)



Their first dance!!! Jenny and Souket danced to one of my allllll time favorite songs - I'll Be Your Everything (Tommy Page/NKOTB). Stalkers...if you're asian...you know this song brings back crazy memories...that and a Shoulder to Cry On. Am I right? So, almost ALL of Jenny and Souket's friends crowded around the dancefloor and sang along to the song (and I admit, I sang as well too!) (By the way, I totally stopped blogging for half an hour and started YouTubing and watching old Tommy Page videos!!)



Can you believe that Souket is still romantic AFTER all these years of dating? Who knew he had that in him? :)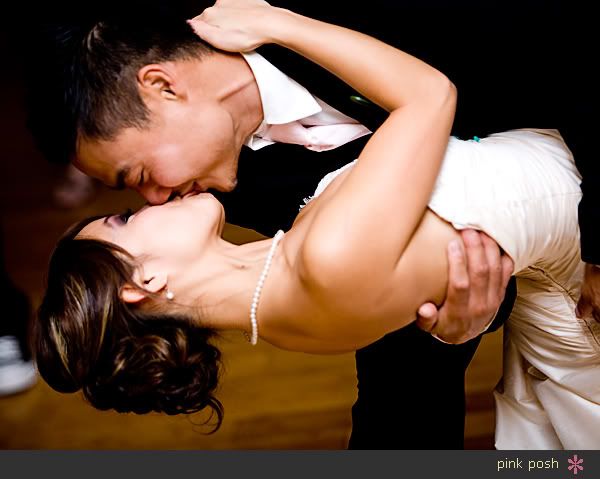 Soooooooo....it's not an Asian wedding unless your friends publicly humiliate you. Here's one from when Jenny and Souket were going around toasting tables...and their friends tied two truffles on the ribbon and placed it around Jenny's chest area. Souket had to eat the truffles. (What should have happened was that Souket should have been blindfolded....and grope his way to the truffles first...Yes, you may steal this game for the next Asian wedding you attend :oP)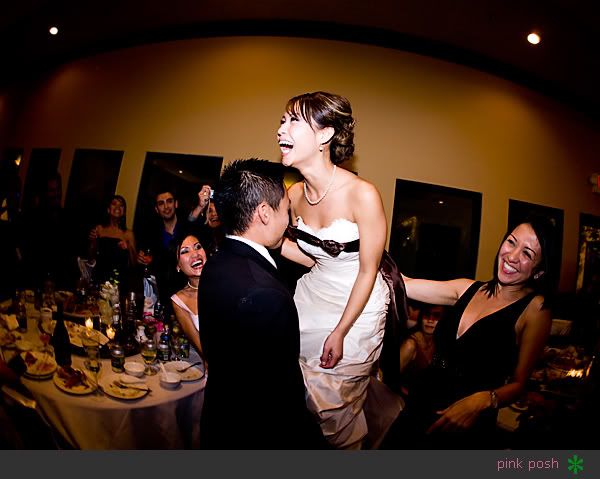 The bouquet catch. I think a fight almost broke out over this? :)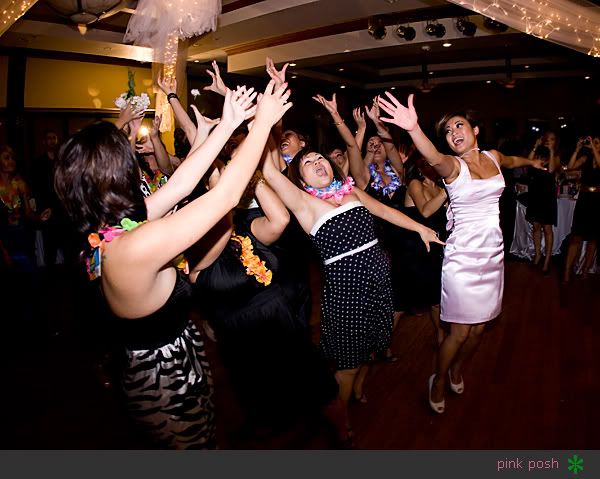 And......I wanted to show this garter-get image, because Jenny's garter is soooo cute!



Stalkers....re-meet Quang and Nicole!! They are like Pink Posh's pimp in Dallas. :) We shot their wedding a
LONG TIME AGO
(last year!). :)



So...it's about party time right about now.......



The DJ had party paraphanalias with him that he had people pass around! Here's a bridesmaid trying to stuff maracas down Jenny's dress!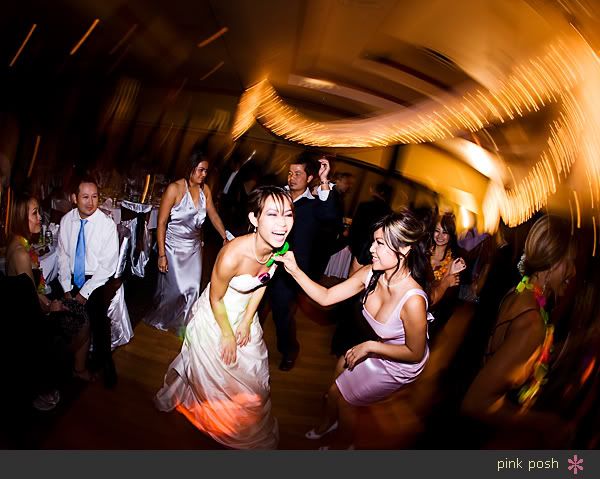 Yups. If you weren't at this wedding..you missed quite the party. :)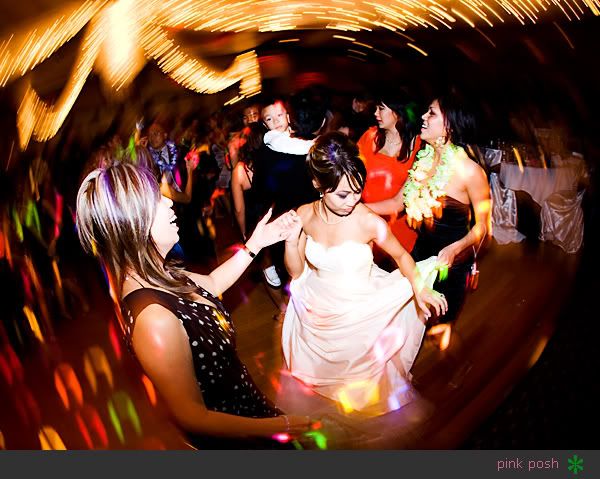 Jenny and Souket, congratulations! :) Souket, I hope you found one good picture from this bunch. :)