Session Date: October 5, 2008
Check this out stalkers.......back to back post :oP. So Huong and Kiet met up with me after Katie and Noel's session (I promise I will blog it with the wedding blog!) downtown. Sunday is always a difficult day for a engagement session...especially with both me and Thurston being crazy involved in fantasy football. What's more crazy is that these brides are able to DRAG their fiance's away from the tv screen on Sunday to do something as horrific as an *gasp* engagement shoot. :) But we had a lot of fun with them...and ALMOST forgot that football was on tv.....and even though birds started to attack us at the end of the shoot...with Kiet taking one for the team...we had a fun time tearing up downtown. :)
Stalkers, meet Huong and Kiet. :) Apparently Huong used up her "kiss" quota for the year during the shoot. :oP



One of my favorites. :) So, one thing I always do is explore parking garages when I get to a location and see if anything is worth shooting in there. I lucked out in this garage and got not only amazing light but also beautiful patterns as well! :)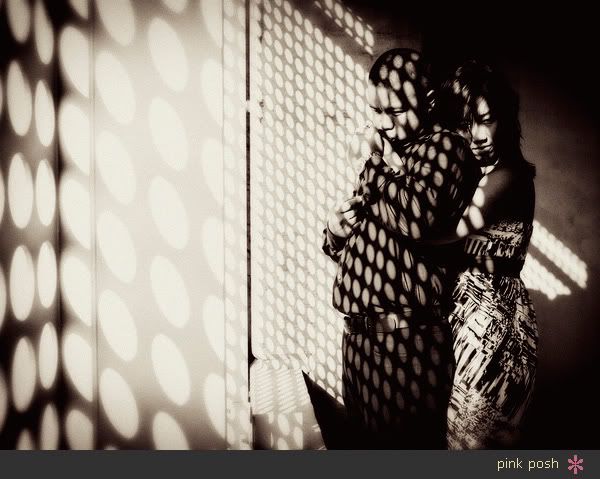 Thurst, thanks for counting down the seconds so that we don't get run over in the middle of the street. :)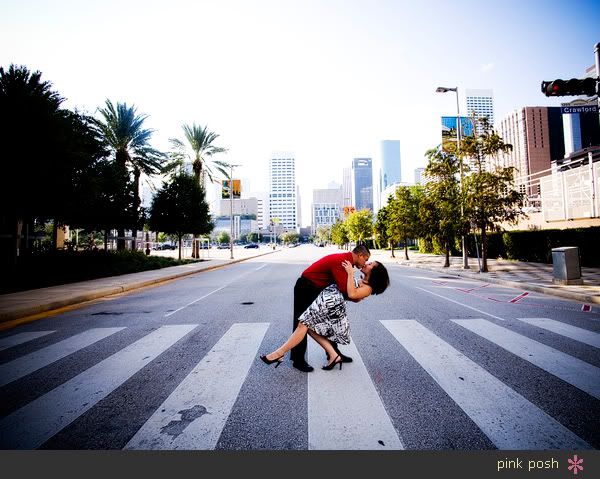 Love, love this painting inside the hotel. :)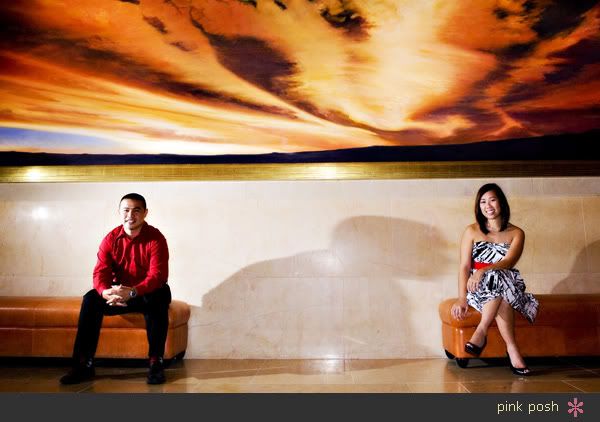 More garage love...before we headed to a different area of downtown for the rest of their session. :)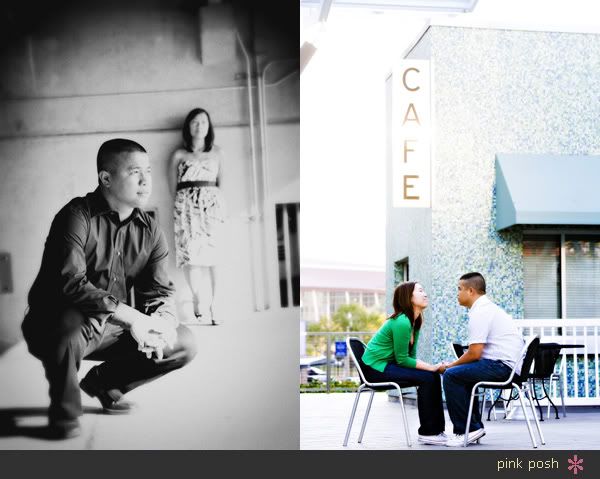 So, this is probably one of my top all time favorite image with sunflare. Everything just works in it for me. We did block the sidewalk for a bunch of people who happened to be getting out from some sort of mini-dinosaur conference.



So, it took a heck of a long time to wait for ONE car to drive pass so that I can get this picture. But it was awesome that Huong+Kiet humored me while I waited for this. :oP Also, I asked Kiet and Huong to jump...just because....and Kiet decided to do the girliest jump he can possibly do...at least I hope it's not how he normally jumps....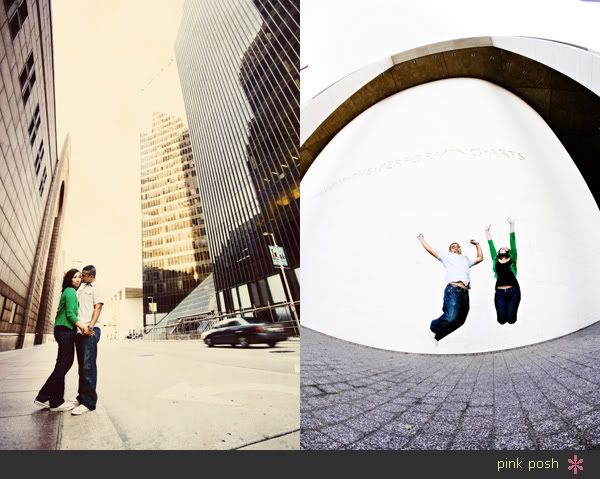 Aren't they sweet? Even after all these years?



I almost slipped and fell into the Bayou during the part of the session. :oP



Kiss quota maxed. :oP
By the way....Huong, you may have heard/seen about the unforeseen circumstances that happened to me over the weekend...so I may be unavailable in February. :oP Don't worry, Donna said she would take over for me. :)