Wedding Date: November 1, 2008
Photographers: Thurston

*

and Mariae

*


Venue:
Briscoe Manor
(Richmond, TX)

Merry Christmas everyone. :) Well, this is technically the day after Christmas and I thought it would be fitting to finally blog Katie+Noel's wedding - which happened a day after Halloween. :) Stalkers, I ADORE Katie and Noel. The very first time I met with Katie and her mom (over a year ago)...I knew she was a super cool girl....BUT, what I didn't know was just how kind and lovely she is. Katie was the bride who offered up her bridal session to another bride (complete stranger) who was affected by the Tuscany of Garden Oaks closing or from the hurricane back in September...and we absolutely love her for that. :) I could definitely see how easy it was for Noel to love Katie so much. When her wedding day rolled around, Thurst and I were crazy excited to see what they had in store for their wedding. We knew from their engagement sessions, a few weeks before, that they were have a skulls/crossbones - pirates/princess theme. It sounded absolutely silly and wonderful at the same time! Her email to me the day prior to the wedding went basically like this...oh, by the way, we will also have "piratey" things there! :) Little did I know what was actually in store for their wedding day!
Stalkers, I'm starting out with some images from their engagement session that I never had a chance to blog. :) Meet the fabulous Katie and Noel. :)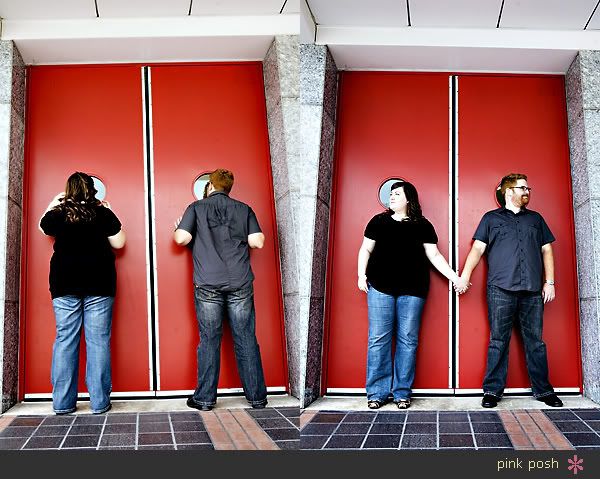 We seriously had soooo much fun hanging out with Katie and Noel downtown. I think after the shoot, we spent about half an hour in the middle of some random spot just chatting about pirates! :)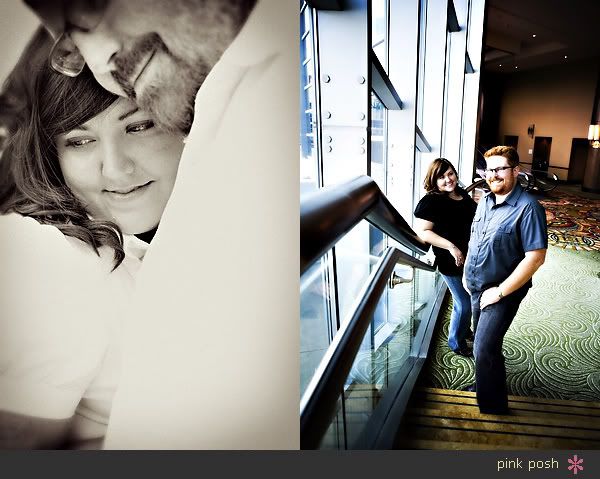 The princess and her pirate. :)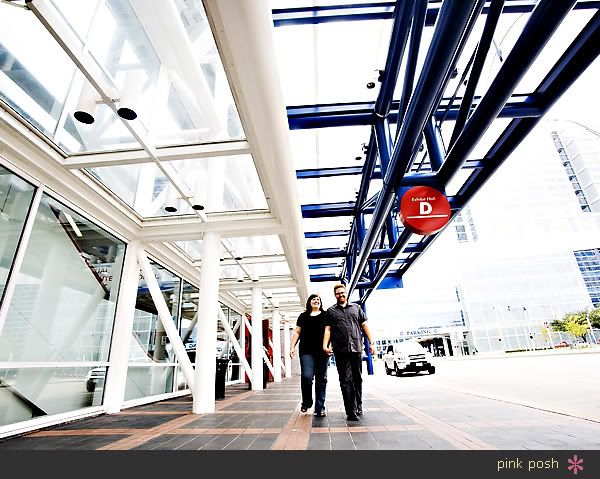 Awww..aren't they sweet? :)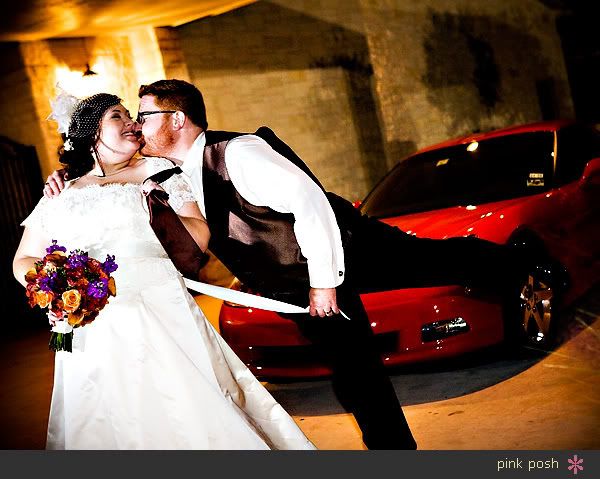 The beautiful blooms :) I love the color scheme she chose.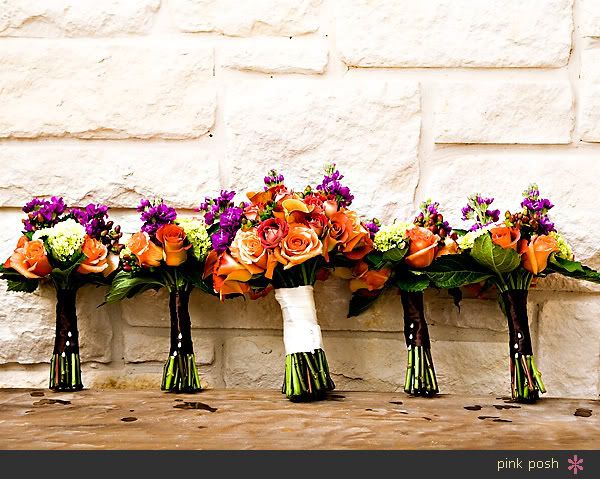 Some more bloom love. Thurst covered the guys while they were getting ready....and well, they bought some swords....

The wedding shoes....and a personalized hankie for Noel. I think it's absolutely perfect for him. :)

The bridesmaid wore crystal skulls and crossbones. (Okay, I've just realized that this is probably the only time I will ever get to say that!)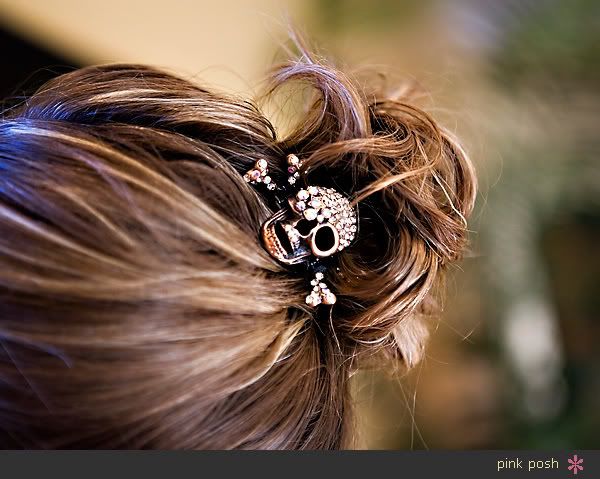 I wanted to show you guys how you can tell when the dress came from "Weddings by Debbie." Katie getting buttoned up in her beautiful Alvina Valenta wedding gown. :)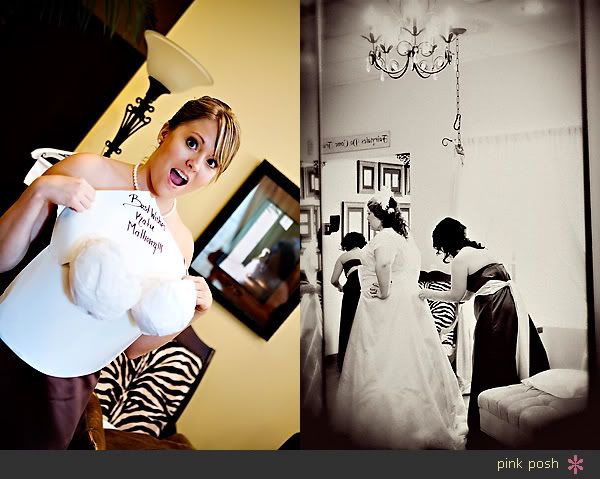 Lovely Katie. :) Yes, she's totally rocking this look! :)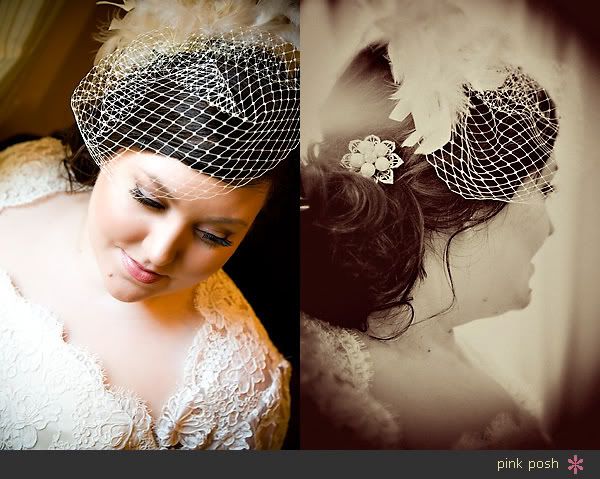 Katie and Noel had a late ceremony planned...so to make sure there were adequate time for wedding party pictures...they opted to do a first look. Thurst caught this image of Noel waiting patiently for his bride. :) (By the way, I love this picture...especially the light here. Yum.)

I puffy heart first looks. :)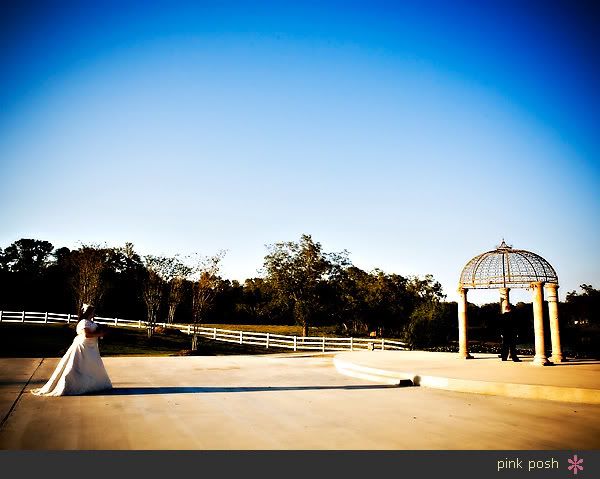 Stalkers, check out Noel's expression at seeing Katie for the first time here! Love it!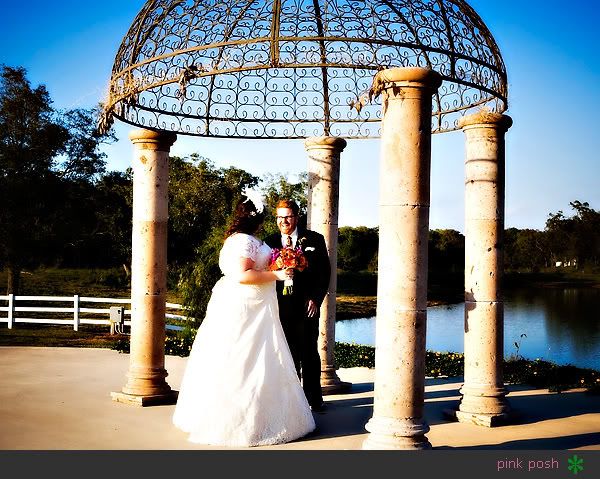 Yes..he checked her out for quite a while! :)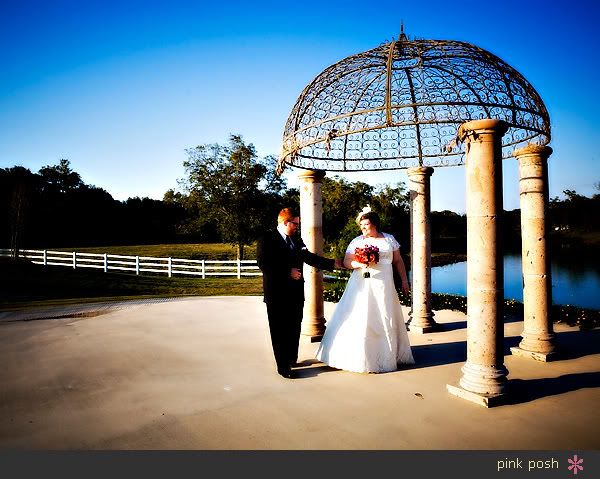 The wedding party. With swords. You guys win. Hands down!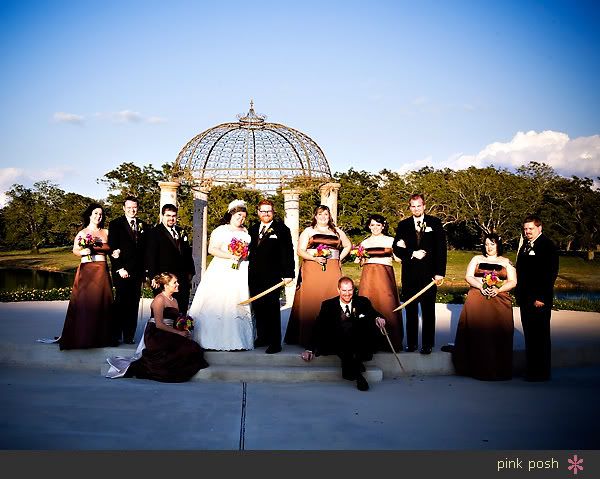 Katie and her girls. :)

And the pirates. :)

The program said "A Princess and a Pirate." So, I love that the groom and groomsmen wore ties with skull and crossbones on them!

So, I often get asked if the first look diminishes the moment when the groom sees his bride walking down the aisle for the first time....and I'm going to say definitely not. :) Being up at the altar...or walking up the aisle...is a whole other monster. :)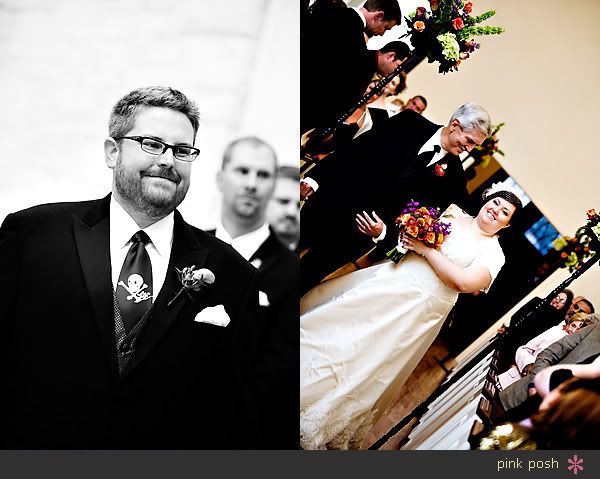 First kiss...and first time "necking" as husband and wife. :)

The groom's cake! Noel's mom is from Biloxi/Ocean Springs area which used to be known for its shrimping/seafood industry - and also where I grew up. It was wonderful being able to chat with her about some old haunts around the area! :)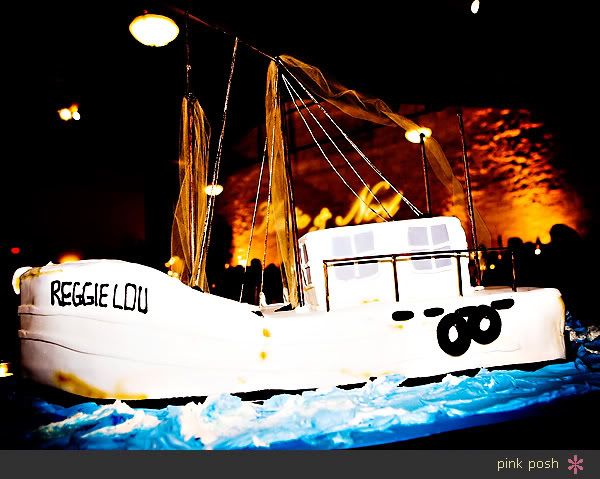 Seriously??!! My favorite cake ever! (I apologize to my other brides out there..but you guys need to top this!) Katie had skulls and crossbones piped on her cake (look closely)...and her topper is just wayyy too cute! I love that she was able to incorporate "piratey" things in their wedding in such a wonderful, fun (or rather, WONDERFUN) way. :)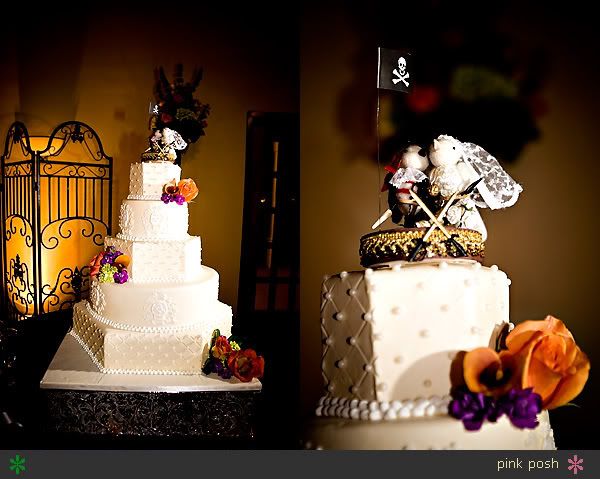 Details. Details. (Not pictured here....but Katie+Noel's place cards were skeleton keys with the escort cards strung to them!)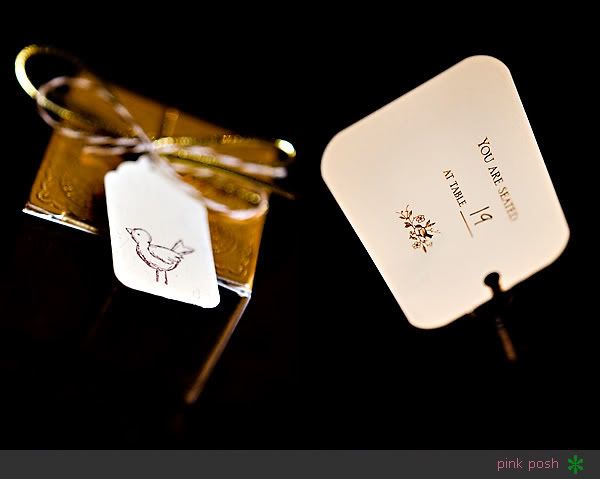 The rings...and the wonderfun (yes, new word...learn it) cake topper. :)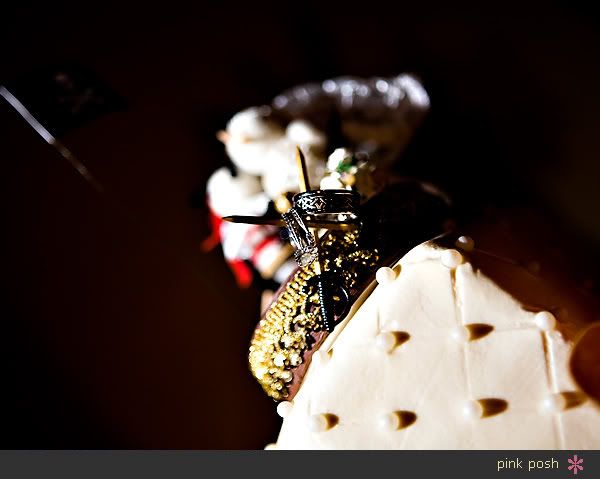 Everyone should have gobos with their names on it. By the way, the first dance. :)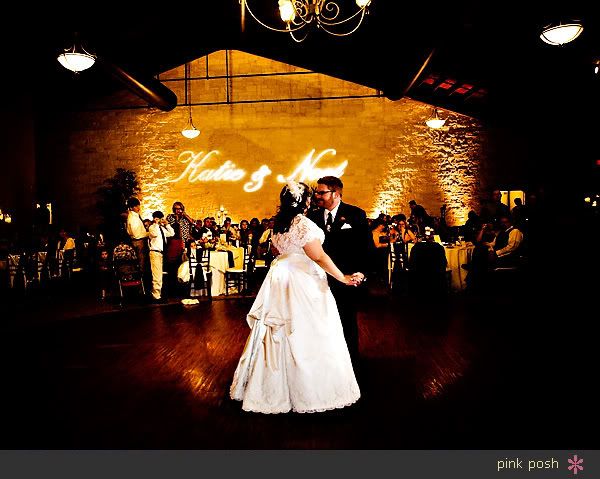 Father-daughter dance. :) She's his Princess Buttercup. :)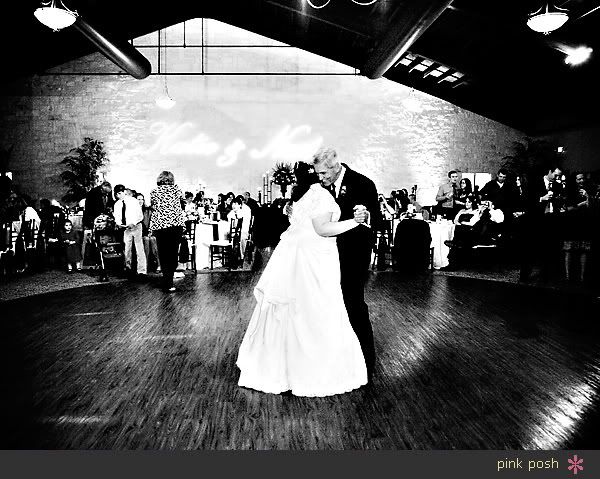 So as a surprise to her guests and to Noel, Katie had this amazing firework show planned.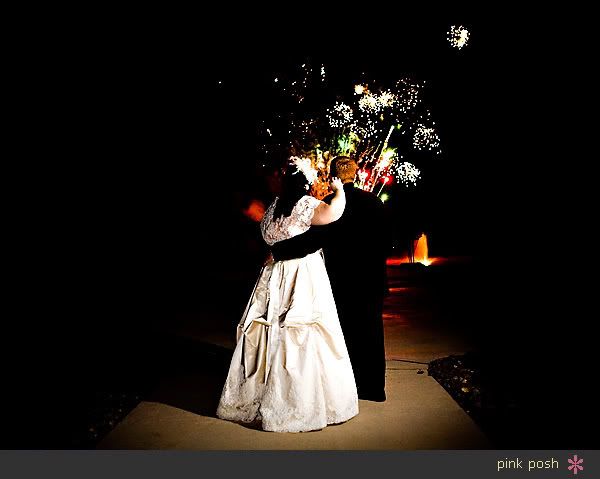 It lasted easily 10 minutes. And one of my favorite details from the wedding. Embroidered chair cover sashes.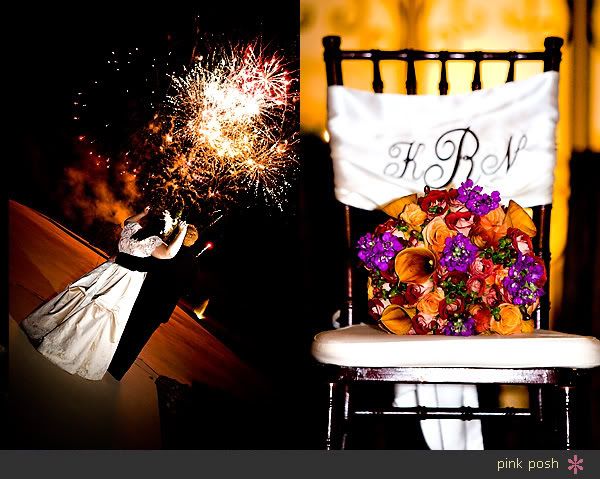 Katie and Noel also had treasure chest to hold "wishes."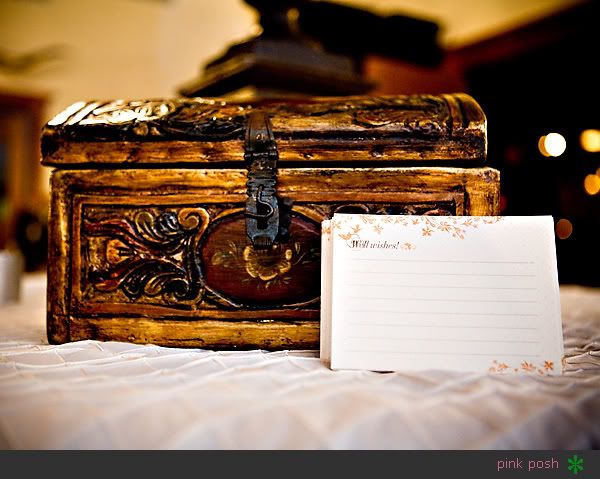 The wishes. :)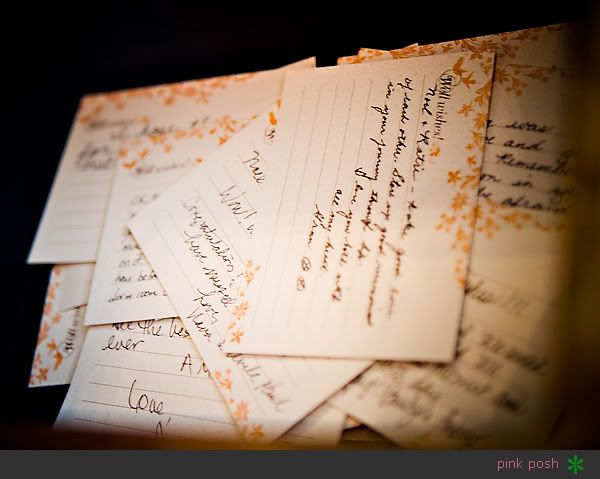 More gobo love. :)

I heart this moment when the couple first realizes how yummy the cake tastes!
Thurst caught this moment that Katie and Noel had during the last dance. :)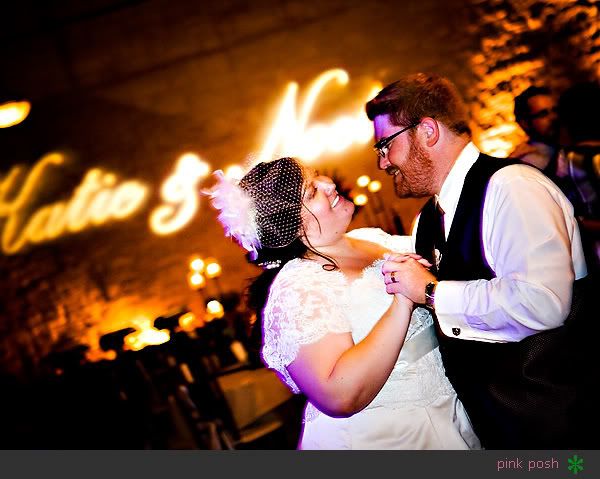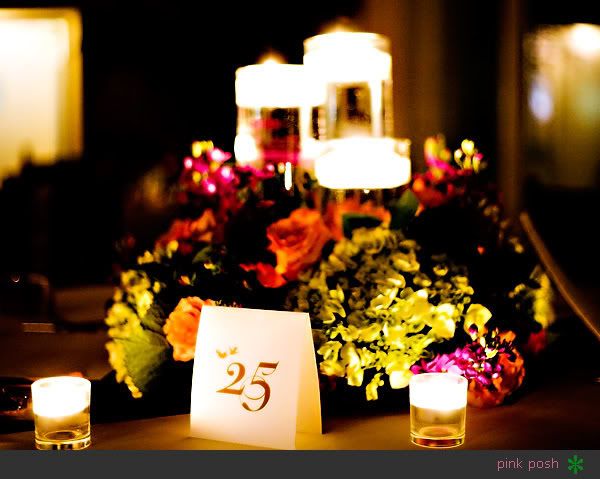 One of my favorite exit shots. :) I think this about sums up everything.....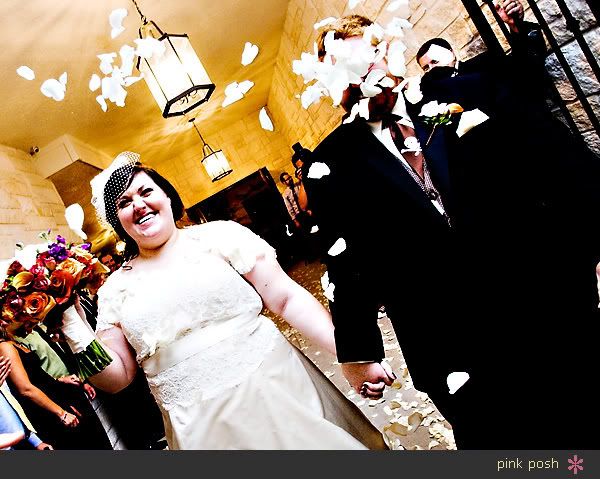 ...no wait...this does. :) So...what do you think Katie's response to Noel's proposal was? :)

Katie and Noel, congratulations. Merry Christmas. (Yes, I waited until Christmas to be blog you guys' wedding because of Noel's name. :oP) Anyways, we love you two and enjoy the coming year and the years to come... :)