Wedding Date: November 8, 2008
Photographers: Thurston* and Mariae*
Venue:
Trois Estate at Enchanted Rock
(Fredericksburg, Texas)

It's a pretty fair indication that the wedding was a huge success when on the way home from the wedding, we get pulled over by a cop for speeding....with a little bit of hope that maybe we wouldn't have to take the 1.5 hour drive home...but we must have looked so beat up and exhausted that he just pities the type of night we've had and let us off with a warning. That!, dear stalkers, about sums up Tavia and Justin's wedding. :) I feel like I've been through a lot with Tavia just these past 11 months...and it's rare that I get the opportunity to know the bride on a more personal level than that of a vendor/client relationship. But since then, we've shared many email conversations, text messages and happy hour(s)! :) Here's a girl who emailed me for a list of MY AVAILABILITY before booking her venue...which is a huge compliment and just the best form of flattery for any photographer. We've changed her flat tire in the middle of 100 degrees heat and she's helped me with my Christmas shopping...which anyone who knows me, knows how much of a godsend this was! :) And, I guess Justin is alright too! :) But really, I'm just going to flood this post with tons and tons of images, because it was just that kind of night and it was too hard for me to narrow down just a few favorites. :)
Stalkers, I would like for you to meet Tavia and Justin. :)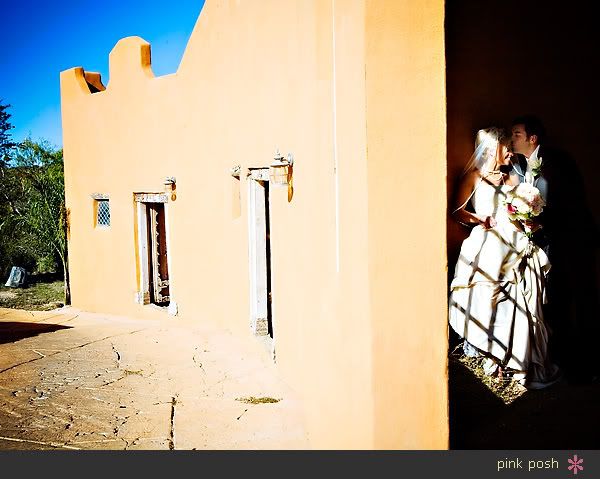 A closeup of the stunning bride...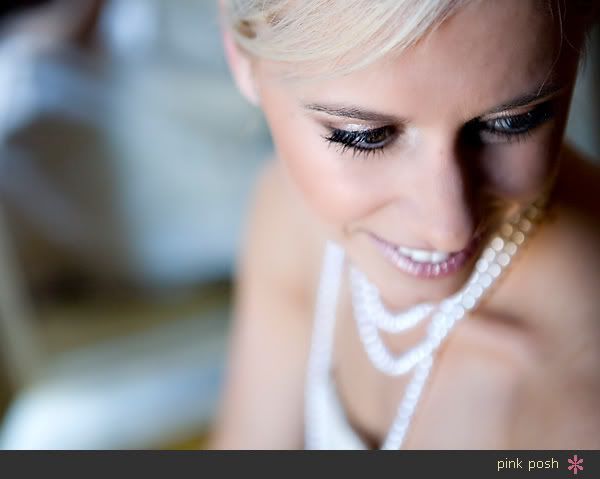 ...and her brand new husband! He cleans up pretty good right? :)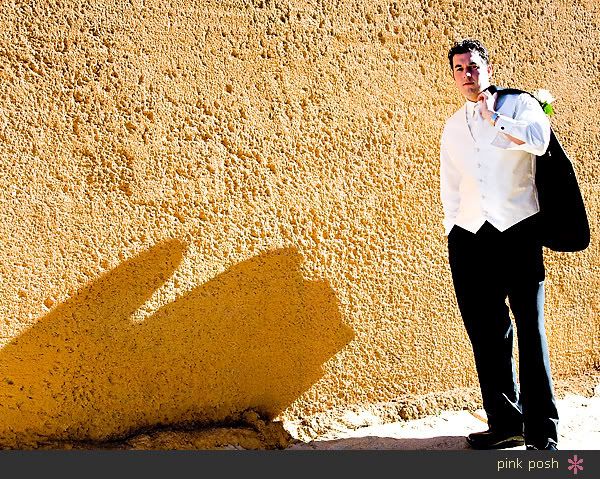 The wedding was held at the Trois Estate at Enchanted Rock in Fredericksburg. This place is seriously a photographer's playground. I have spent literally easily 20 hours here so far..and I still don't feel as though I've even covered a fraction of its photographic potential.

Stalkers, isn't she absolutely delightful? :) Tavia was like this all day which made the wedding an absolute joy to shoot. :)

I couldn't resist. I have ALWAYS wanted to take a picture like this.

Her gorgeous gown - which had some "battle scars" on it from the bridal shoot..but nothing too major! :)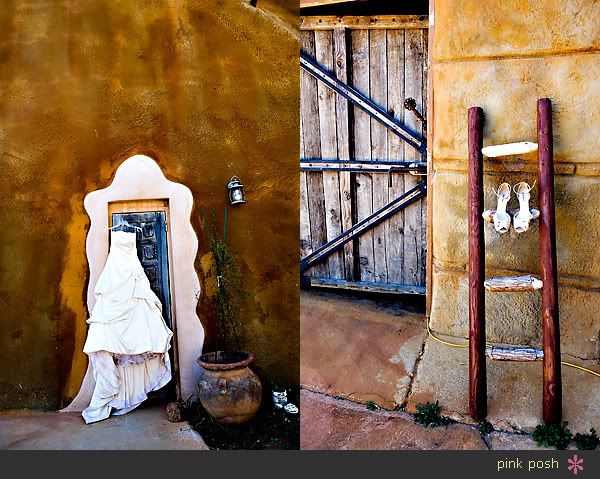 I heart wedding gowns with lots and lots of little buttons! :)

Tavia being all Cinderella-esque while her mom fits her shoes on her. :)

Yes, she was "working" on her wedding day! Stalkers, see the second picture....Tavia's mom collects old cameo brooches from estate/antique sales...and all the bridesmaids borrowed one from her mom to pin in their hair! I loved that they had "something borrowed" as well!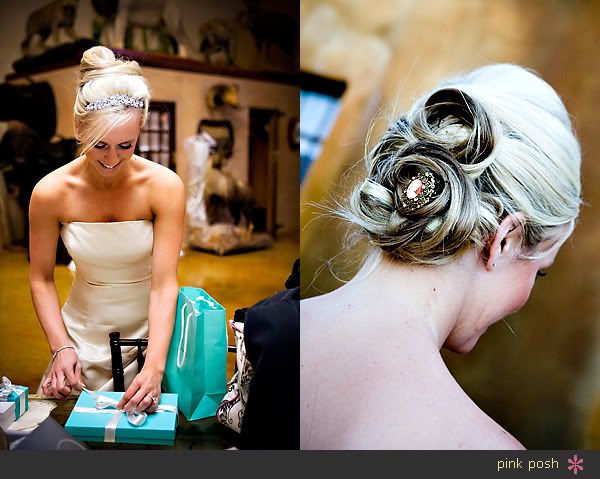 Tavia heading over to do her "First Look" with Justin. I think she may have felt like the Pied Piper here when people started following her to go watch the first look.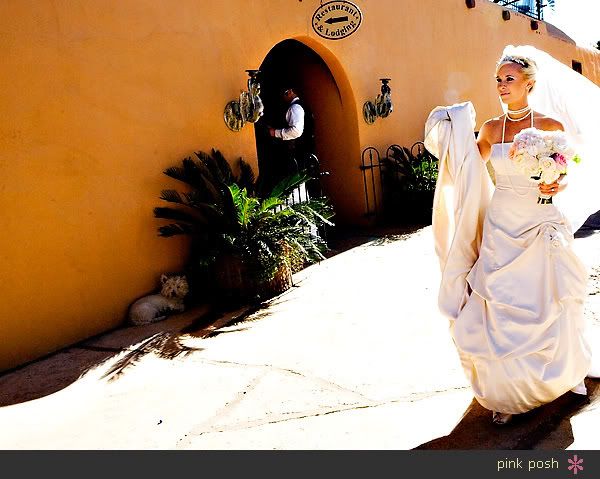 However, before the "look" actually occurred, everyone was kicked out (but me and Thurst - because we're special like that!)...so that they could have a private first look. :) They opted to do their first look at the little chapel that was a part of the estate.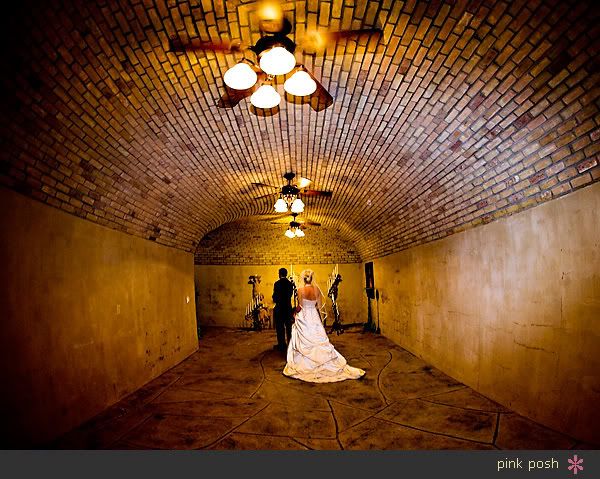 I love it when the groom checks out his bride for the first time. :)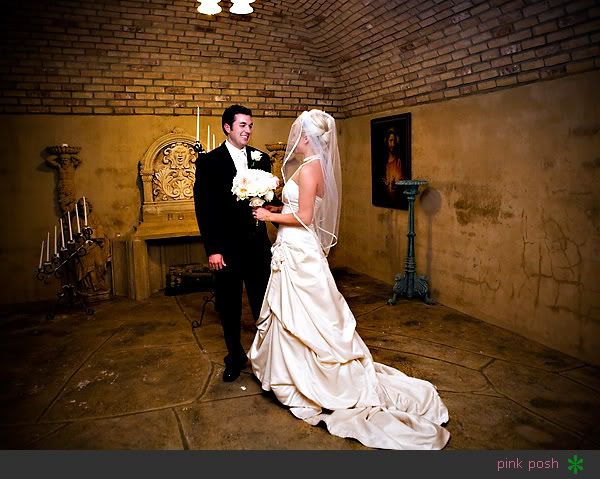 A few moments after the first look. The whole point of a first look is so there would be time to do some images like the below...without having to miss out on cocktail hour or risk running late on time.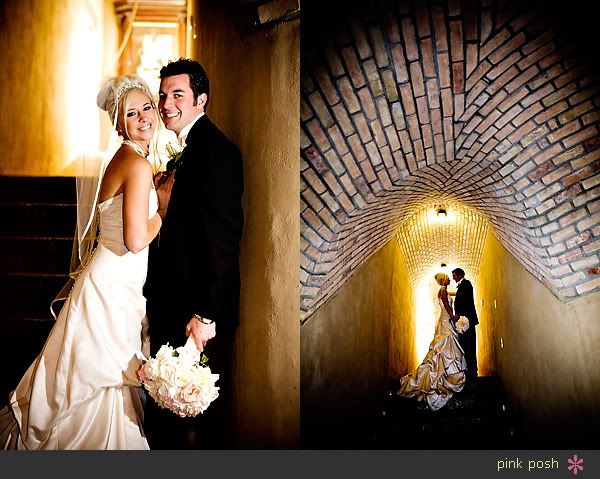 I heart Tavia+Justin. :)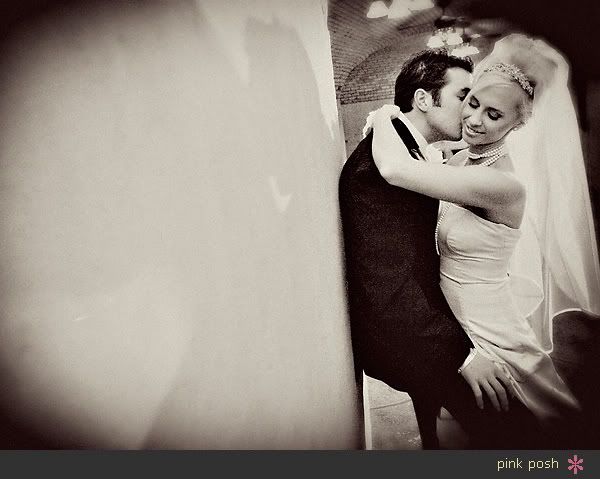 A lovely little candid moment. :)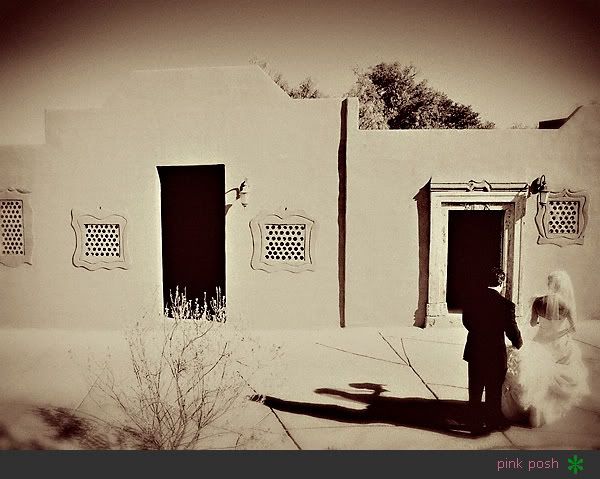 Tavia told me this picture was one of her favorites. :) Mine too. :)

So...one of those pictures I just had to do, because it was so weird...

The guys. :)

Tavia and her girls. :)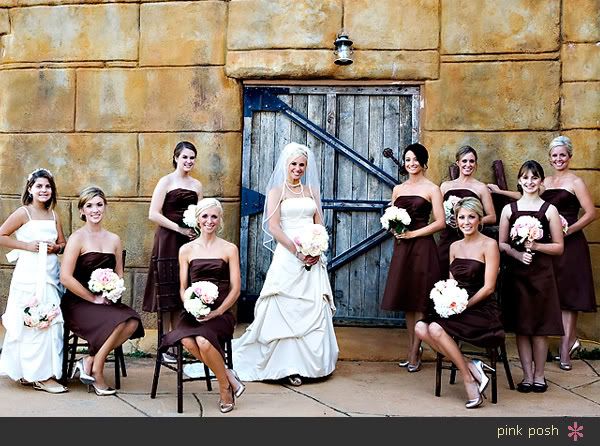 This was one of Tavia's must have images :)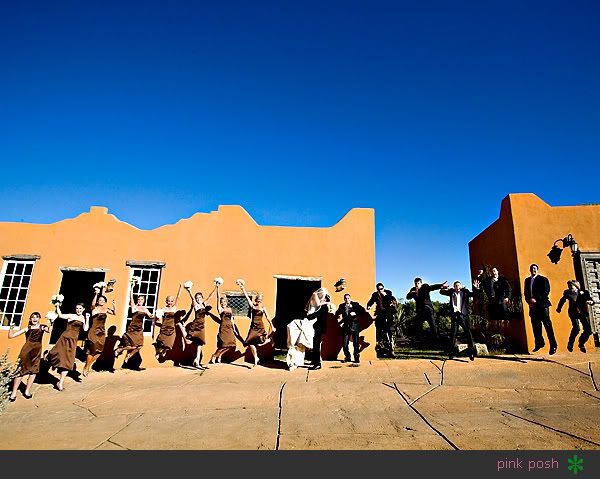 What can I say? I love Tug-o-War. :oP

Tavia+Justin had two officiants at the wedding, who are both dear to their hearts. :)

One of them being her dad. I think that it's sooo wonderful that her dad performed part of the wedding ceremony. What a special moment that must have been!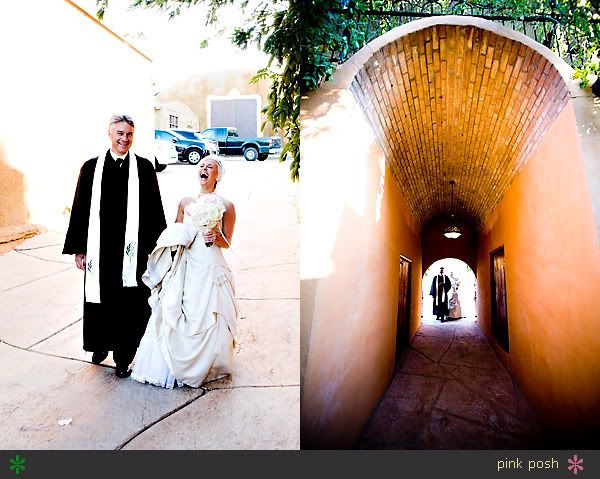 Justin at the altar...waiting for Tavia.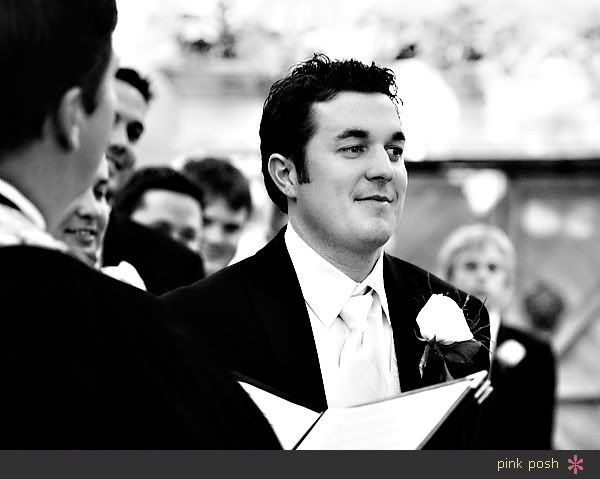 Dear Sunflare, I love you. :) You always show up at the perfect time. :)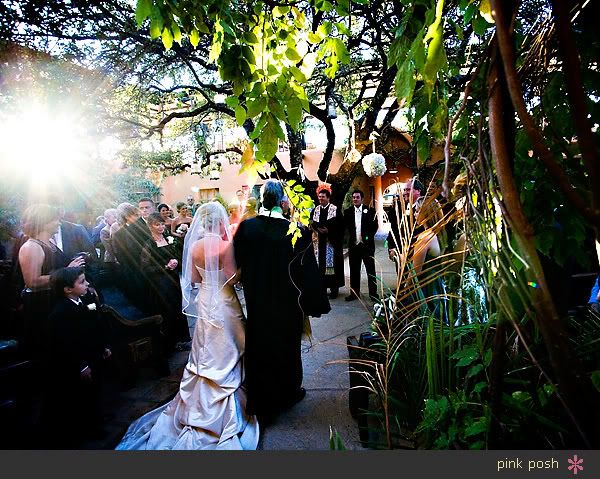 Tavia officially being "handed" over to Justin. :)
Definitely one of my all time ceremony fave. :)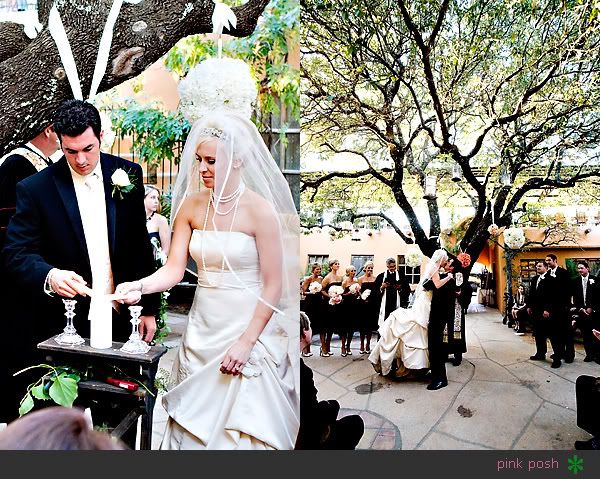 Mr. and Mrs. Hrabovsky. :)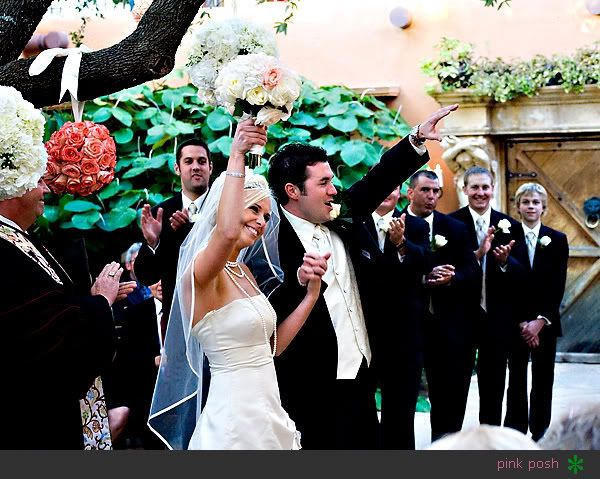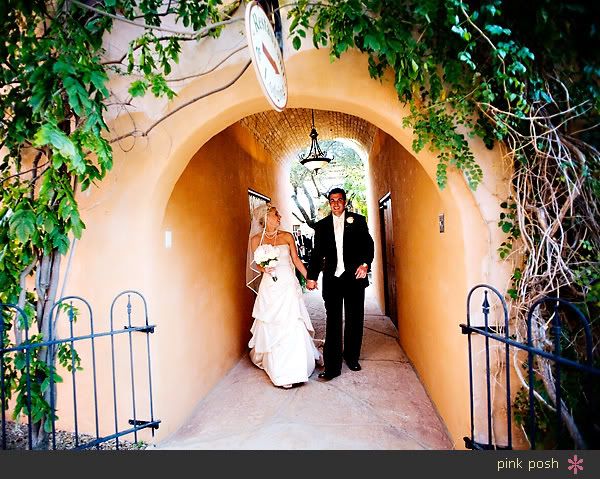 Everyone...plus a bee. :)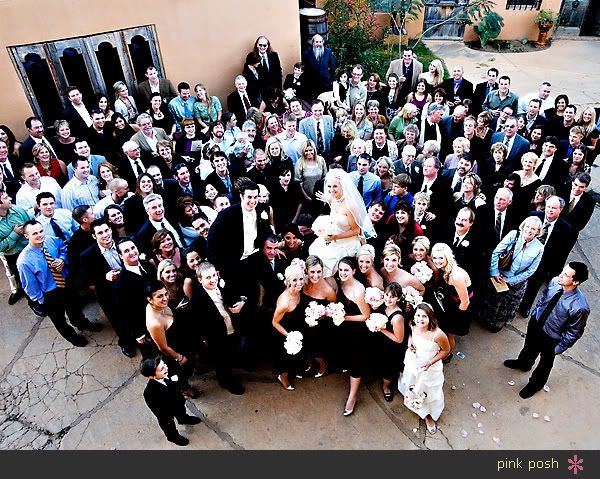 This piece of lace below the ring is actually from a piece of Tavia's grandmother's wedding dress. She had a custom guestbook made out of her grandmother's lace wedding dress.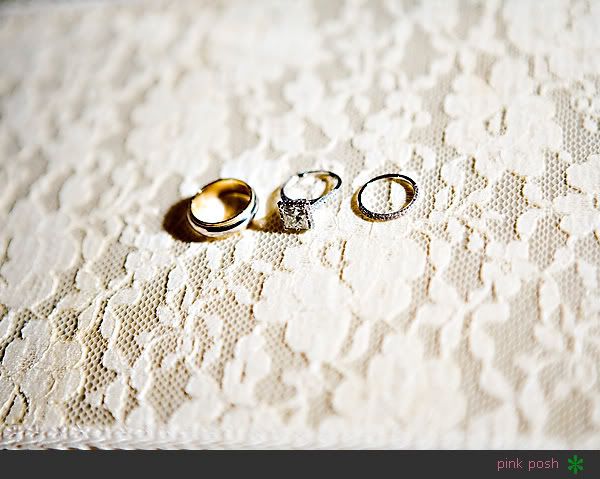 The beautiful Trois Estate. :)

Pretty details during the day...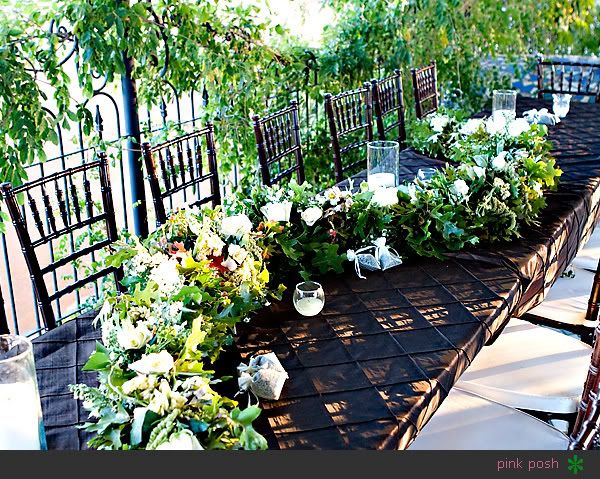 ...and even prettier at night. :)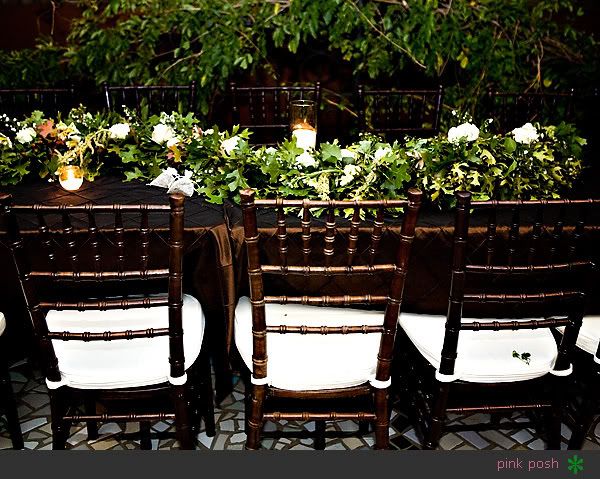 They danced their first dance to Jason Mraz's "I'm Yours."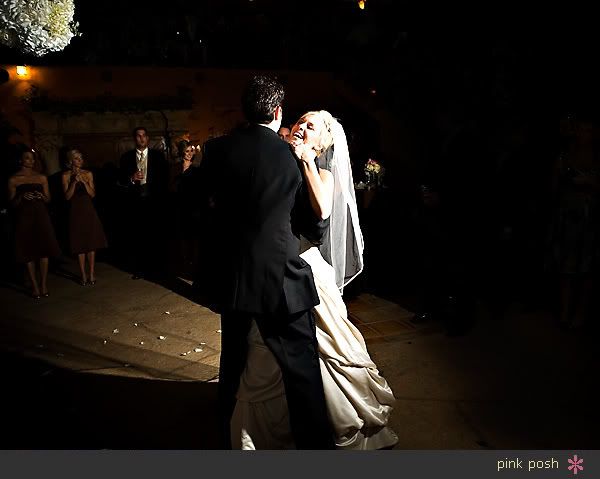 I love the end of the Father/Daughter dance. :)

Because there simply wasn't enough pictures of them (I'm joking of course)...I sneaked them away from the reception for about 10 minutes for a quick nighttime session. :)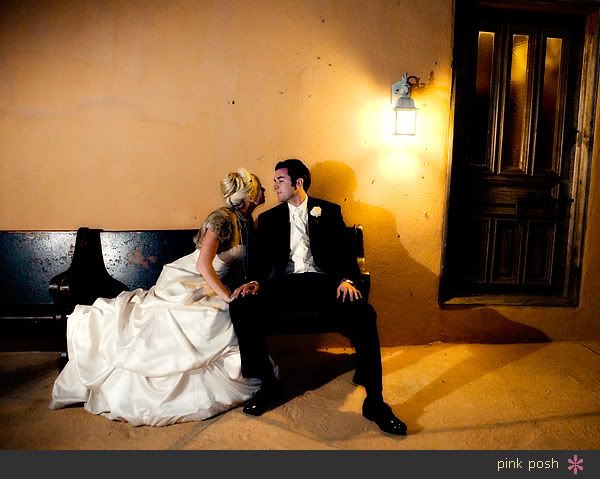 So we heard that the staff at the Trois Estate had sprinkled the floors of the chapel with rose petals and lit all the candles...so of course we had to do some pictures in there...(It's a little Phantom of the Opera-ish isn't it with the candelabras and the dripping wax!)
The toast....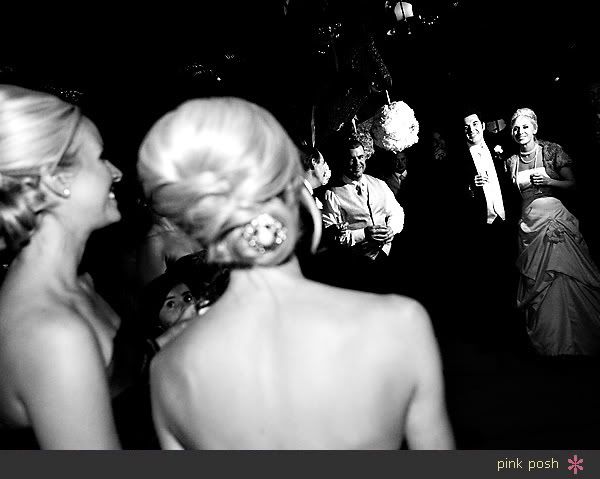 What I meant to say is the HILARIOUS toast. Let's just say it had to do with the "real story" of how Justin and Tavia met. And yes, that is Tavia+Justin cutting into a six pack of Heinies. What can I say, my clients are lushes. :oP

Justin cake-smashing Tavia....

...he should have known she wasn't going to let this slide. :) But I do love a good cake smash at weddings. :)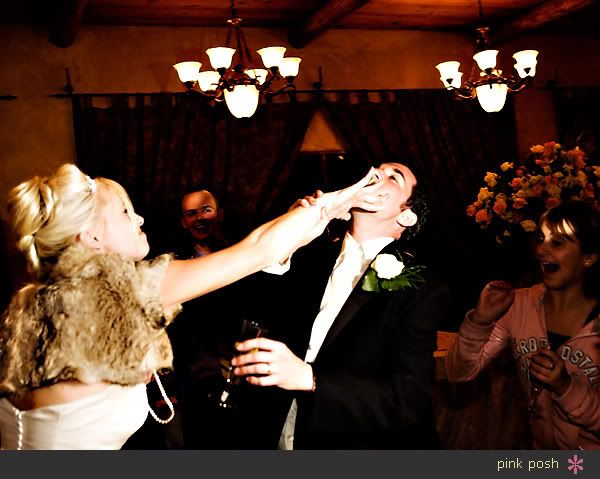 Tavia - don't hate me....but I had to post the keg stand. I'll put a disclaimer and let everyone know that she didn't actually drink from it...but really its just a handstand on a keg. :oP. Plus, check out one of Justin's groomsman doing a back flip during the reception.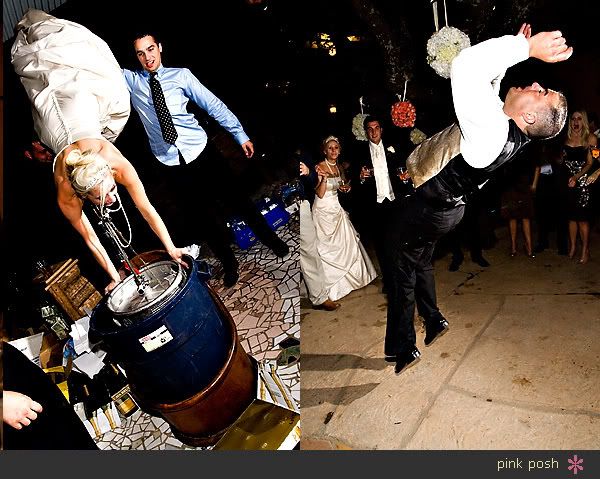 Upside down. In the air. NUTS!
Plus limbo!!! And money in the air everywhere! :) Oh stalkers, how I love me some Tavia+Justin's wedding! :)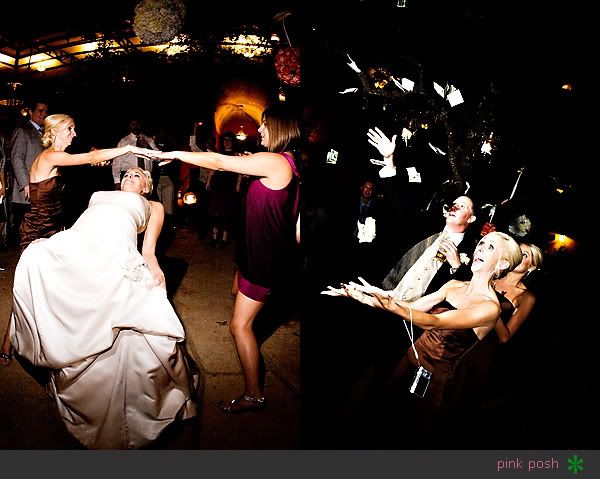 The bouquet toss that almost erupted in a fight. Sorta. :)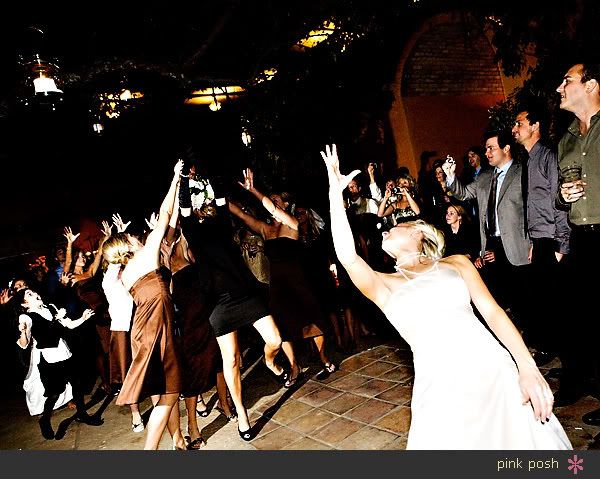 Justin wasted no time getting the garter off....practice much? :oP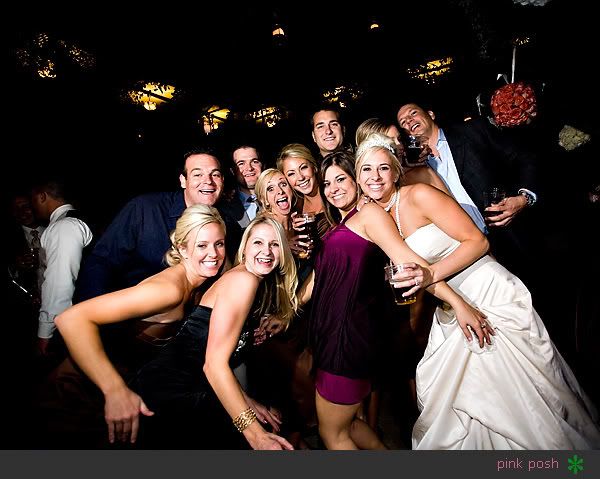 Secret sorority handshake :oP

I'm thinking that being married ain't so bad after all right Justin? :)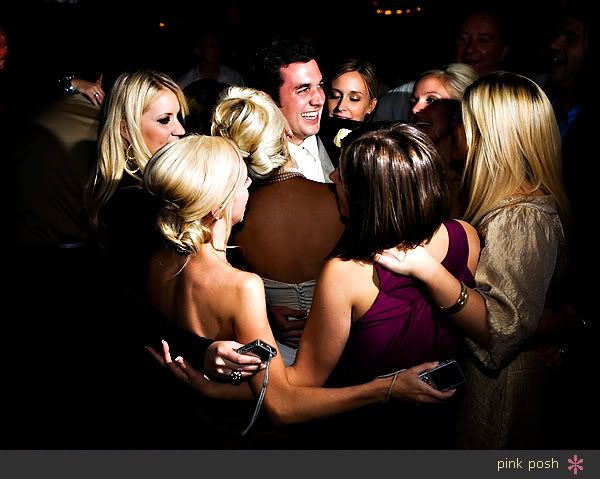 Tavia and Justin exited...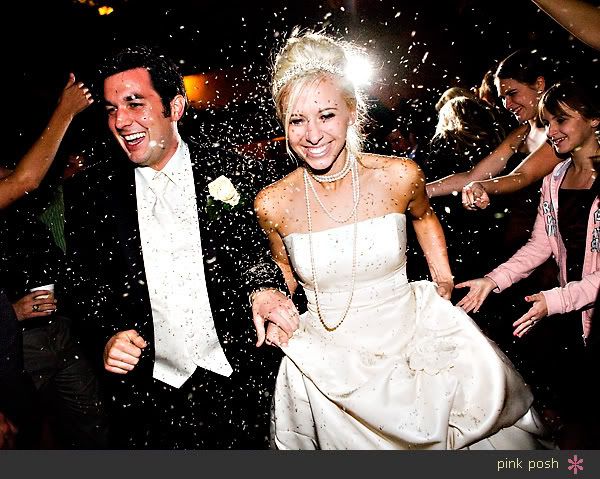 ...from the Trois Estate dining hall...right into their honeymoon suite across the courtyard! :)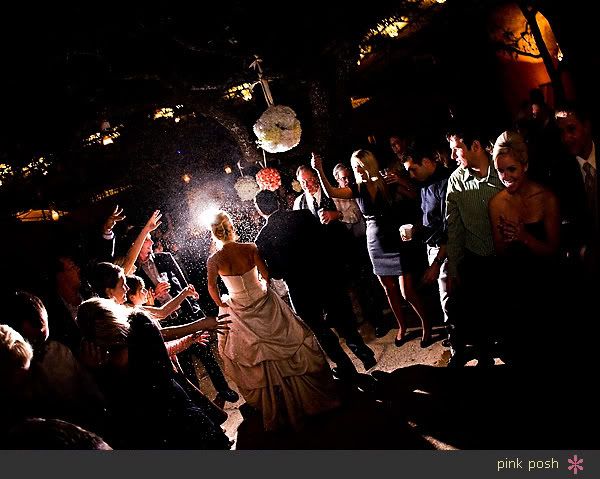 Favorite. :)
And how could I end this post without at least one image of the couple looking out to Enchanted Rock. :)

Tavia and Justin, you guys rock my world. :)