Session Date: December 7, 2008

Stalkers, you know what? I didn't even realized when I was shooting Jennifer and Adam's engagement session in Houston - that a few weeks earlier, I had another Jennifer and Adam as a couple as well. It wasn't until Thurst and I got home...downloaded the images..and realized, we shot Jennifer and Adam already. :) But we didn't. This was a totally different, but equally awesome, Jennifer+Adam. :) So, Jennifer told me that she became one of my blog stalkers and she couldn't wait to be blogged. And I know its a little behind schedule..but Jennifer, welcome to your blog!!! :)

Stalkers, meet Jennifer+Adam. No, the other Jennifer+Adam. :)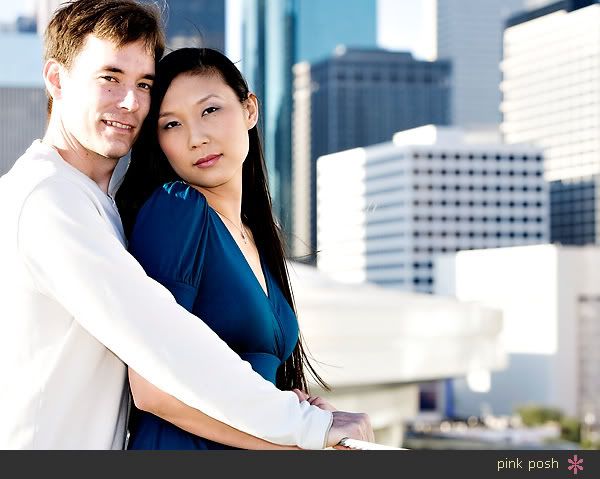 I love how happy and glowy Adam makes Jennifer. :)

I created my own little studio using extremely bright sunlight and a parking garage. :oP By the way, completely random and off topic, but looking at Jennifer's beautiful hair makes me miss my long hair.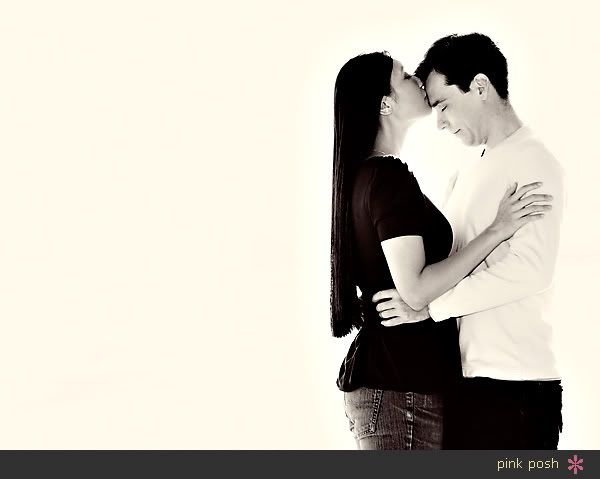 So Jen actually went shopping for her engagement session outfits RIGHT before the shoot. Stalkers, I think you would be really surprised how many of my brides tell me that before a shoot. :oP
I had Adam whisper naughty things to Jen right here. Actually, I have no idea what he's saying to her...but I love her expression here. :)


My cross-eyed picture. It's known as such, because each time I have one of my couples do this, they basically get sooo close to each other...that, well they become cross-eyed. :oP
And, I wanted to show you guys this picture because we seriously spent a good ten mintues wondering what the heck the wall art here was. I can't remember everyone's suggestions...but I do recall Adam's. He said a big giant golf ball. So he wins.


Just a sweet little moment between Jen and Adam - with me and Thurst looking on from the other side of the camera. :oP



One of my fave from the shoot. :)