Session Date: February 10, 2009
Stalkers, if you have been following the blog for a while...I mean back in the days, when the images used to be much smaller...you may remember a couple that were pushing each other in a grocery cart in front of HEB:
and of course the wedding back in September of 2007:
I was BEYOND thrilled when Amy told me that she was pregnant and wanted to do a series of sessions with me. So our first session was a Bump session. Since Amy wasn't really showing for a while, we ended scheduling the session later in her pregnancy....which apparently in a short couple of weeks, you can definitely, beyond a shadow of a doubt, see the bump! :) However, it turns out that our timing couldn't have been better...about a week later, baby Addison...decided to make her early entrance into the world...and before I show you guys any pictures of the absolutely precious Addison....
Stalkers...meet the new mommy. :) Amy didn't want to do the shoot at her house...which makes me thinks that there's something at her house that I wanted to shoot...and sure enough..Nathan is a HUGE "collector" and they have the most random, unconventional items in their surburbia backyard! I can seriously do several shoots with the amount of items that Nathan collects!



When I saw the huge jar of pickles...I knew I had to shoot this image! This is one of my favorite from the session. :)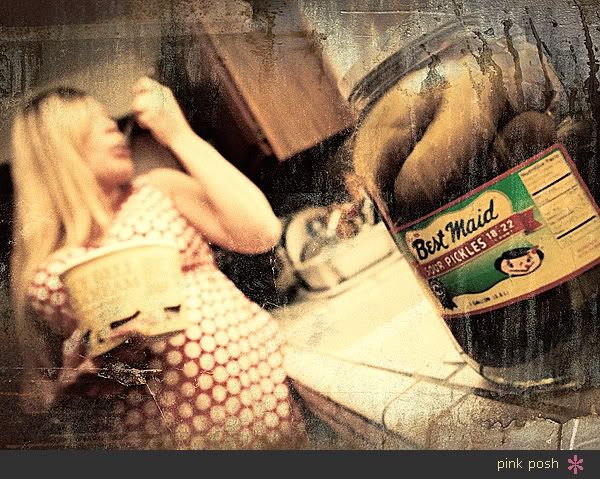 You guys may remember Nathan....he goes strictly by "da da" now. :oP



Awww..baby Addison is inside there!!! That's crazy to me!! (Especially now that I've seen and shot her...seriously...how did she fit??) *Stalkers...please don't start emailing me about specifics about how babies are made or can fit inside.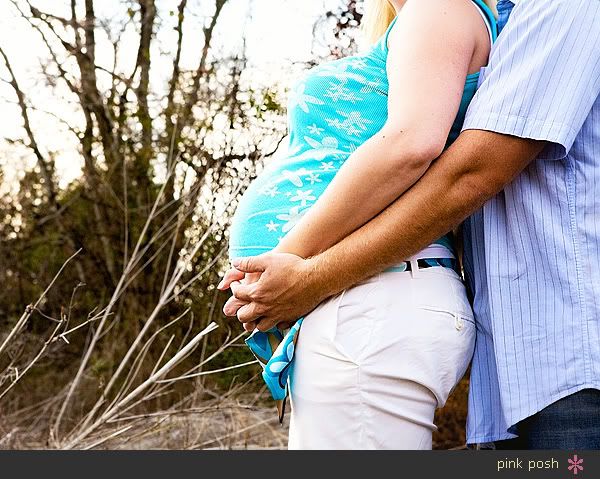 Yes, I'm still a little "texture" happy after working on Lindsay+Cody's wedding images. But I think it really works for this series too. :)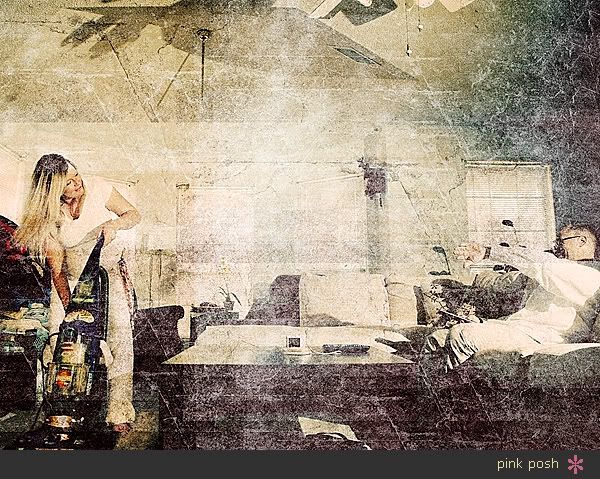 Another favorite. HA HA HA. I made them do this pose...Nathan didn't raise too much of a fuss when I asked him to sit in front of the tv while his lovely, pregnant wife vacuumed the house.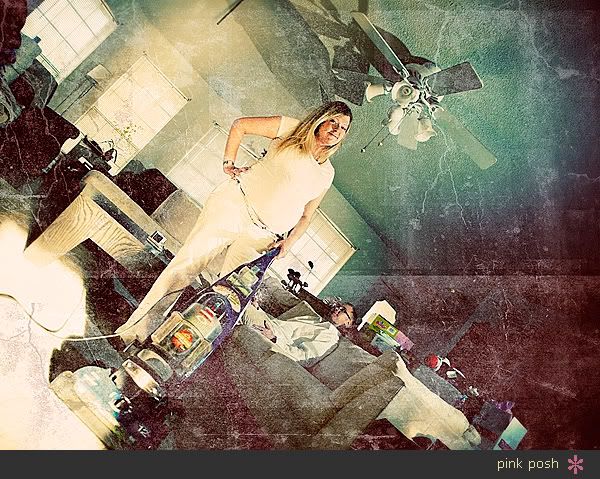 Amy+ Nathan, thank you for letting me document such a wonderful time in your lives...and Amy, I love that you let me just be as creative or absolutely insane as I want to be with the pictures. :)