Session Date: March 1, 2009

I felt like the cool teacher in school. You know you have that one stick in the mud teacher noone liked...then there's the teachers that inspires...and then there's the cool one. Well that was me during Carolyn and Rudy's esession...or at least I like to think so. :) Stalkers, I let them play Guitar Hero. I started the session at their townhome...we did a couple of shots...and I'll tell you guys the truth, Rudy was not into the session at all. So I spotted their guitar/drums and asked if they wanted to play videogames instead. I had Carolyn change into something saucier...and Rudy immediately changed to his Zudjian tee...and let's just say that the rest was cake. Yummm...cake. :) (By the way, thanks to Louis Lopez at the UpperHand Salon for referring the beautiful Carolyn to me!!!! You rock Louis!!!)

This about sums up how awesome my couple happens to be. :oP


Yes, they were really playing....even with a 500watt light in their face. :oP.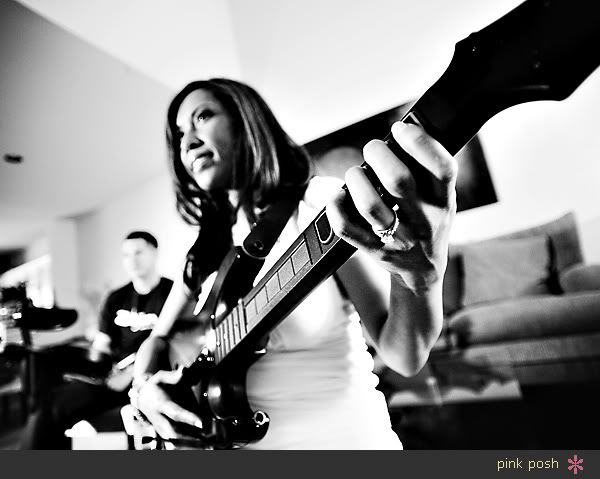 Of course, even though Rudy may have wanted to send the entire time playing video games...we had to do some "real" engagement pictures eventually...so we headed over to Hotel Icon, where they are getting married at. And....we didn't get kicked out!! There's something to be said about having permission to shoot there..makes life easier...less fun...but much easier :oP.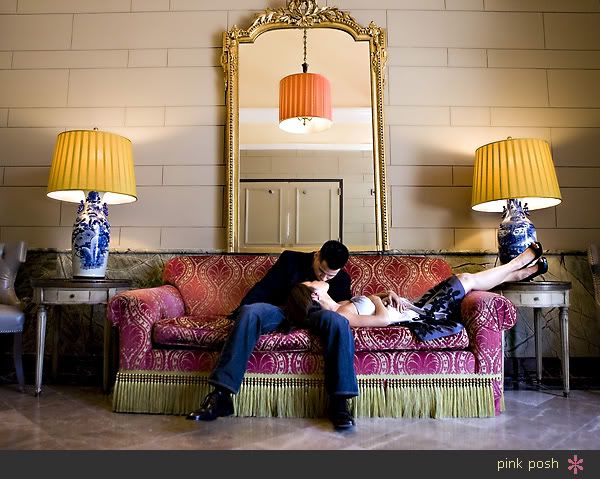 This is one of my favorite from the session...upstairs on the way to the ballroom. :)



We then walked across the street to one of my favorite location...and turns out that Carolyn+Rudy used to hang out here all the time. Bonus points for being a psychic photographer. :oP



Apparently Rudy is a huge 'Stros fan! He got Carolyn this custom made Astros jersey with a number she randomly selected...she told me why, but I just don't recall three months later...but I'm pretty sure she just chose the number 19 because she thought it was pretty. :oP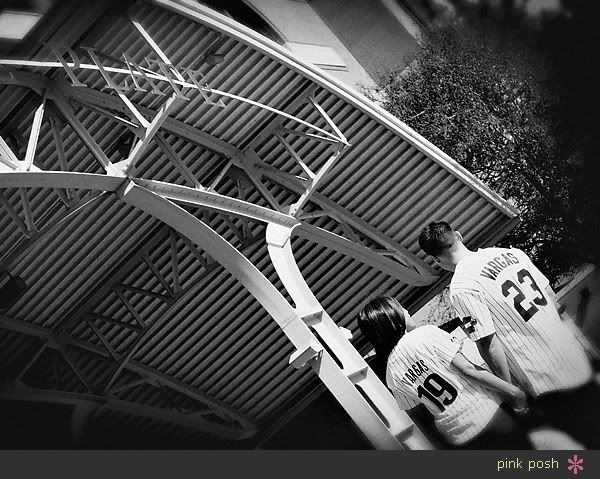 It was after this picture that Rudy told me that he was good with the engagement session. That's all he wanted! Really??? Had I known, we would have started here..and it would have been a record breaking 5 minute session!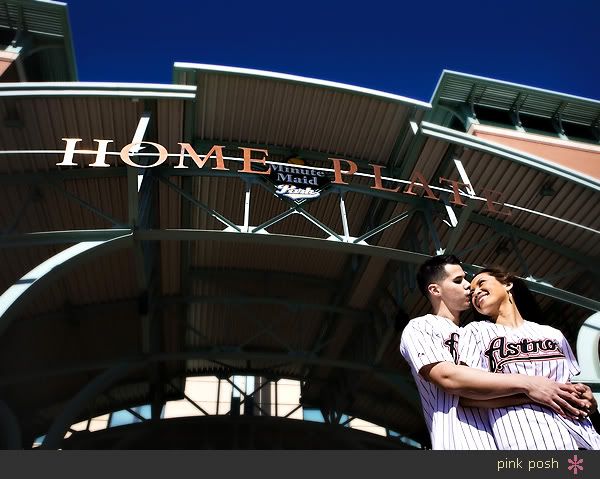 But stalkers, one thing you gotta know about me - or do know about me by now...I keep going...so they took me back to their "neighborhood" for some pictures around the warehouse district! It was my first time shooting there....and I adored this area!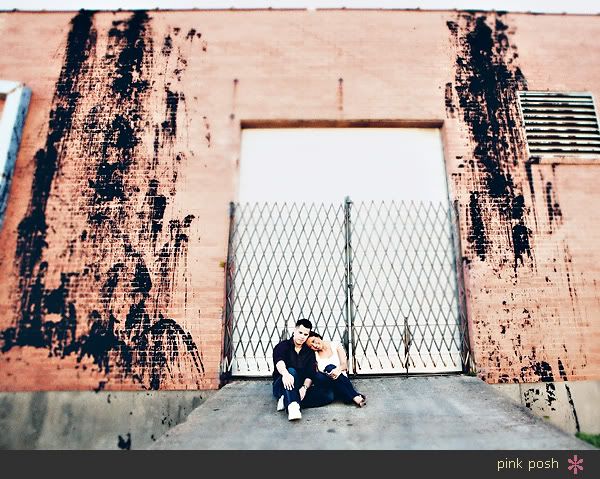 I thought I would post one last sweet moment of this gorgeous couple.