Dear Stalkers, on one of the most important day of the year, VETERANS DAY, please take a minute to watch and read about the Boot Campaign. A campaign that is very close to Pink Posh's heart and "soles."

BOOT CAMPAIGN Mission: (taken from
www.bootcampaign.com
)

Did you know there are over 1.4 million Americans in active duty today? What if for every active duty service member there was a civilian sporting a pair of boots in their honor? That action alone sends an important message to our troops. It says "thank you" for their service to protect and maintain our freedoms, often doing so in dangerous and life-threatening situations. It provides the opportunity for a public and active display of gratitude. It unites ordinary hard-working people regardless of political or religious views. It serves as a reminder that when we put boots on, there are people just like us who donated their lives to protect ours.


FINANCIAL SUPPORT
The natural benefit from the campaign is funds available to provide a positive impact in lives of wounded returning combat military. We support existing charities working with veterans who are severely injured and/or suffering from Post- Traumatic Stress Disorders (PTSD). 100% of the net proceeds from boots and other BC merchandise are donated to our charity partners for the building of a Veterans Ranch through the Lone Survivor Foundation and assisting charities who provide help for PTSD.

Given the cost of freedom, perhaps buying boots is more like making a donation to honor our servicemen and women around the world. In return, you get a ginormous thank-you card for your donation in the form of boots that you can wear proudly any day of the week and for every occasion!

BOOT GIRLS
You could say the Boot Girls are your average hard-working professionals. But there is nothing average about these 5 women! They chose to use their spare time to develop an awareness initiative that will support injured American forces. They possess the rare quality of serving others without the desire of personal, financial gain. In fact, several of the Boot Girls dug deep into their own pockets to get the campaign started. The Boot Girls are humbled by what the military endures to give them the freedom to choose their own professional careers which is the passion behind the campaign. Take a few minutes to become acquainted with these 5 sassy and hard-working Texans by reading their biographies. You'll be inspired by their moxie and genuine love of people! - http://www.bootcampaign.com/bootgirls.html

If you didn't already know, I am one of the original 5 Boot Girls. This past year have seen Thurston and I travelling all over the continental United States shooting and documenting for the Boot Campaign during the week and flying back right in time to shoot a wedding. It has been exhiliarating, fun, (of course it's also very tiring), but most of all, it's been IMPORTANT for us to do this and get the awareness out there. So, on this Veteran's Day, when the awareness for our troops and all that they sacrifice is at an all time high and the "thing to do," I would like to encourage all my readers/stalkers/clients to "get THEIR boots on." AND...Pink Posh would like to help you with you this.

For all my clients that I have not shot their weddings or sessions, if you purchase the Boot Campaign official "GIVE BACK" boots, Pink Posh will take off up to $100 of of your wedding or your session fees. What does this mean? Here's the easy math.

FOR WEDDINGS:
You buy the $130 Boot Campaign Give Back Boots - we knock off $100 on your wedding contract. That means, you only pay $30 for your combat boots and get to show support and say "thank you" to our troops EVERY DAY! Even for a few minutes.

FOR SESSIONS:
You buy the $130 Boot Campaign Give Back Boots - we knock off $50 of your session fee. If you and your fiance/husband/friend/sister/brother/family who is in the session with you purchase a pair of boots as well, we will knock off another $50. UP TO $100 a session.

The boots must be ordered/paid for - prior to your session date. I do have a way to get this information. :)

So, there you have it. :) And because, posts are more fun with pictures...I thought I would share with all of you a few of the images I've shot for the Boot Campaign over the past year. :)


Meet Greg Grunberg! You might know him from a little TV Show call Heroes.



RICK DEES!!! I grew up with this guy!!! He invited us out to California for an interview! Ginger and I flew out for that...you can hear the interview here:
http://www.rick.com/gallery/rick-dees-gets-his-boots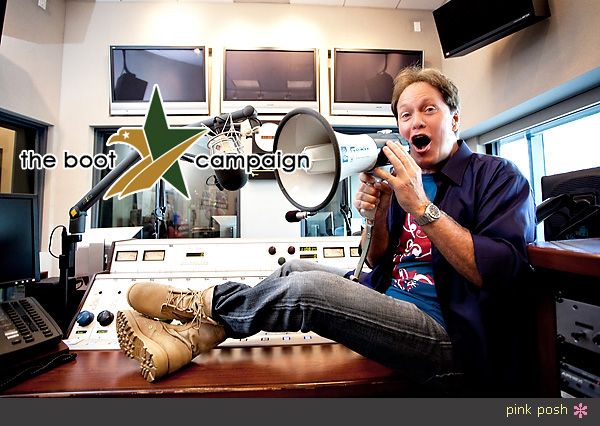 Ummm..hello. Need I say more? The delish James Denton from Desperate Housewives.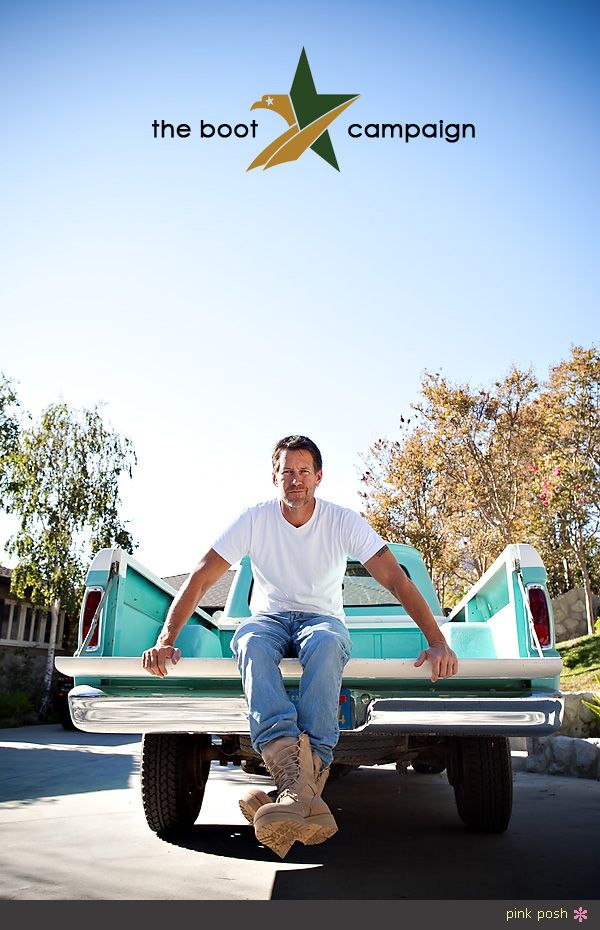 Josh Scobee - star kicker of the Jacksonville Jaguars. The Jaguars invited us out to their stadium earlier this week to shoot the players and coach in boots!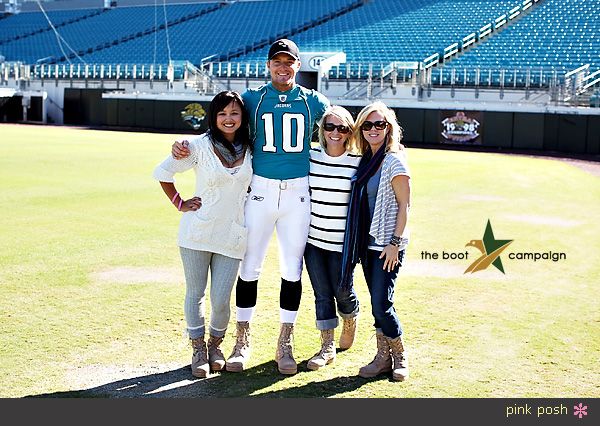 Travis Pastrana. He only have a gazillion X-Games Gold Medal. Plus, you might recognize him on his hit show - Nitro Circus on MTV.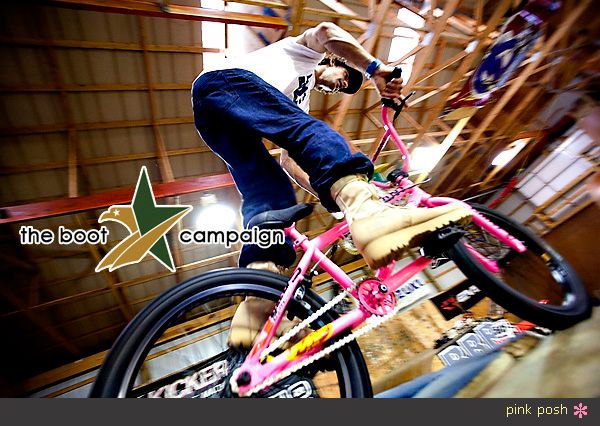 The Fiddler himself - Charlie Daniels. I heart him. :)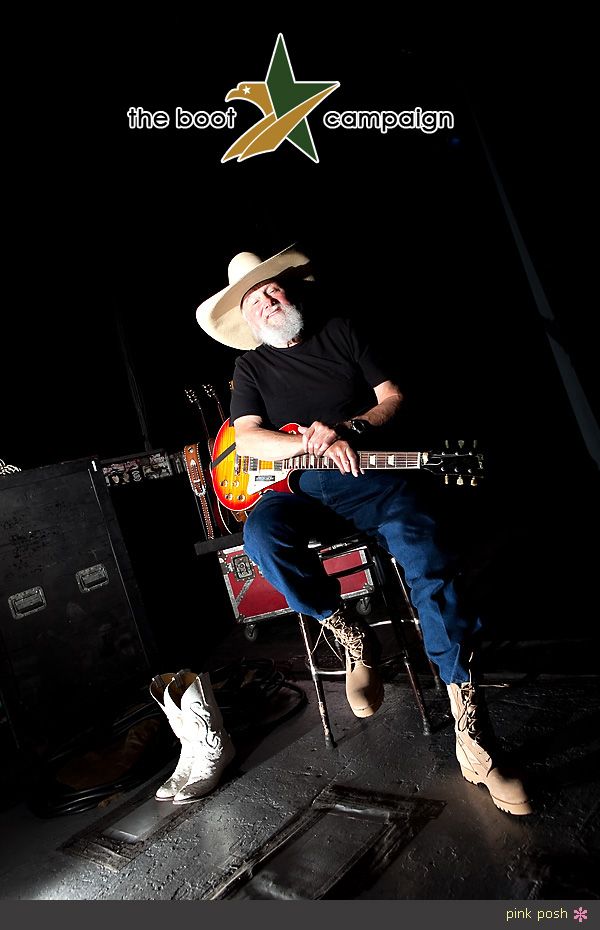 For all you Aggies out there - Granger Smith. You may have seen his video/song on the Jumbotron at every A&M home game. Come out to College Station on November 20th - the Boot Campaign will be ambushing A&M and asking all Aggies to get their boots on!!! FREE TSHIRT, if you can find Boot Girl Heather. :)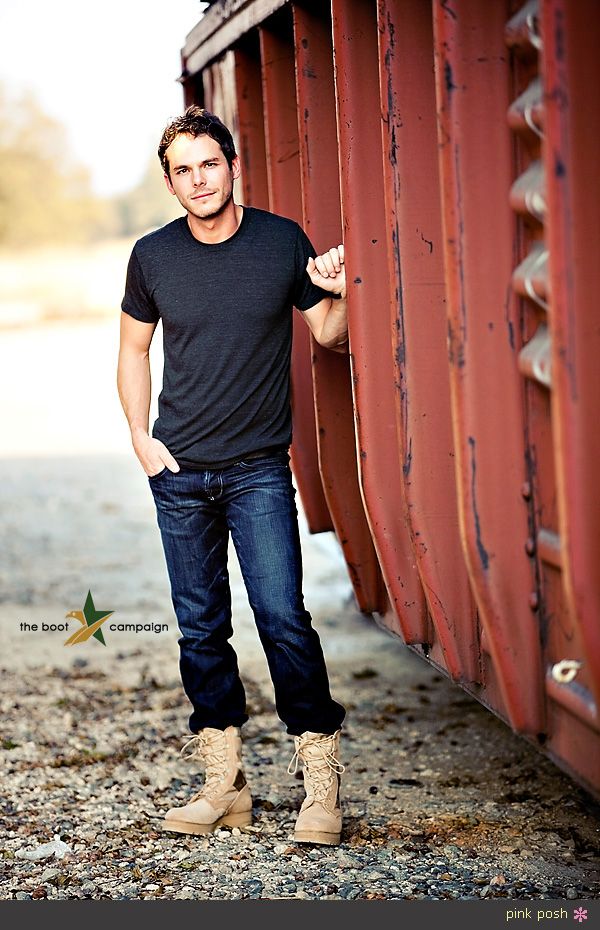 Rusty Greer and Bobby Witt!!! Wonder why Texas Rangers did so good this year? We at the Boot Campaign - think it's because the Rangers (including the legendary Nolan Ryan) got their boots on!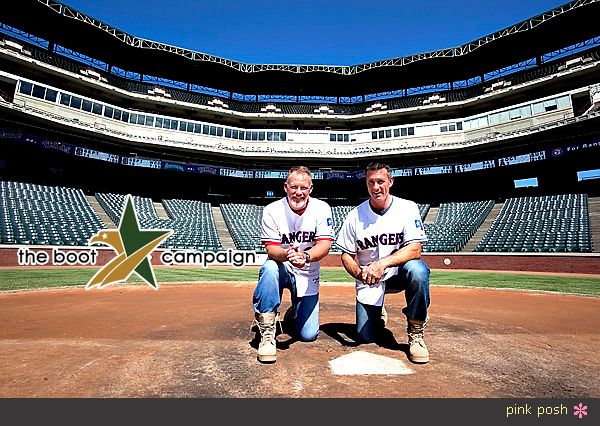 The Biggios. Houston, need I say more?



David Robinson dunking in his boots!!! The Admiral was one of the very first who showed support for the Boot Campaign and got his size 17 Boots ON!



Houston Texans coach, Gary Kubiak!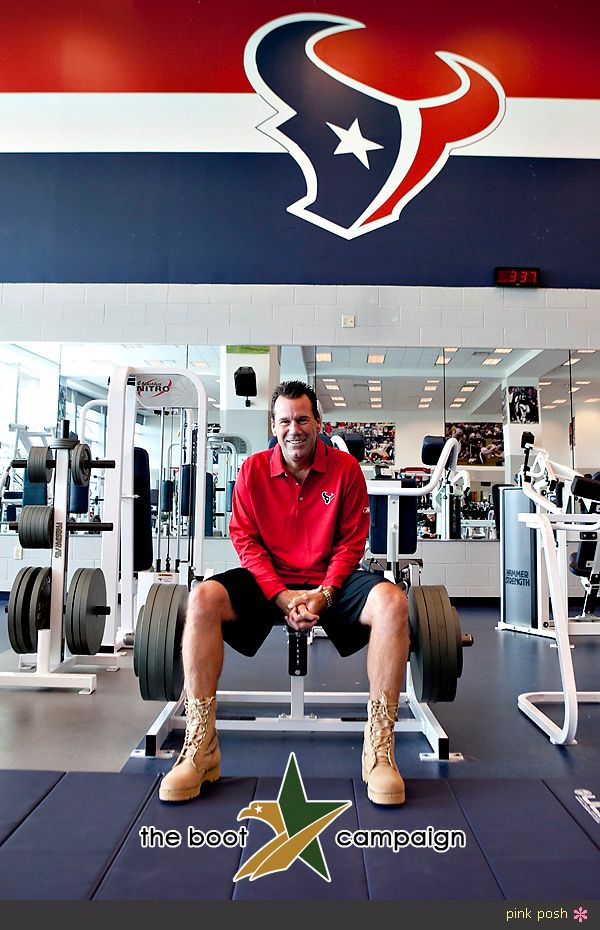 If you aren't already watching this show on FX, YOU NEED TO!!! ITS RIDICULOUS! The Cast of Sons of Anarchy all took time out from filming to get into boots!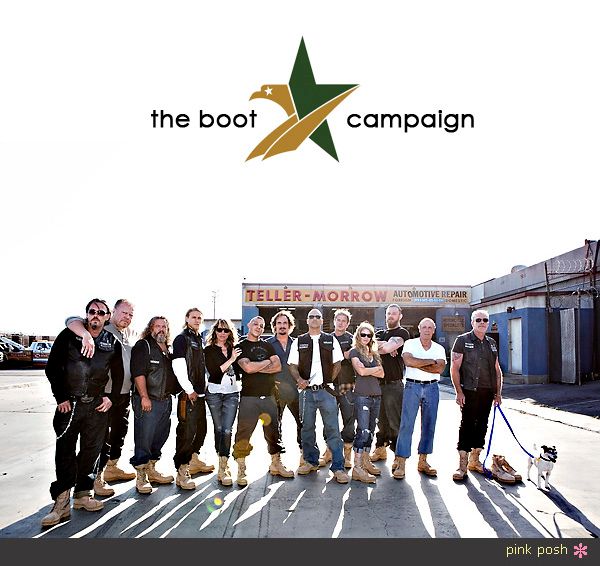 Ya'll all know your favorite cheerleaders. :) Dallas Cowboy Cheerleaders. Watch me and Boot Girl Ginger on DCC Making The Team - CMT December 10th!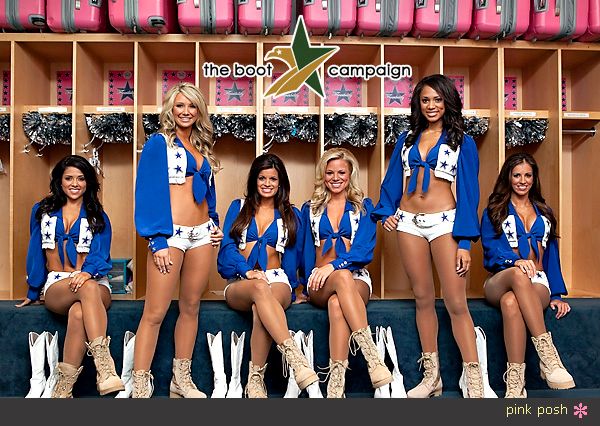 To all the men and women who have served and are currently serving, our PINK POSH family THANK YOU for your sacrifice and for our freedom. We think about you and thank you EVERY DAY, not just today.