Wedding Date: Sunday, May 25, 2008
Photographers: Hali

*

and Justin

*


Venue: Marriott At Legacy Town Center

Last Memorial Day weekend wedding!!! Last but not least...on Sunday after Leah+Steve's wedding, Justin and I headed back out to Dallas for Leian+Edward's destination wedding in Dallas! I didn't mind because Dallas is home for me anyway. As for Leian and Edward, they actually lives in Los Angeles - but flew into Dallas to attend their own wedding. :)

The bride and groom...........and beautiful tall windows makes lovely bridal portraits. :)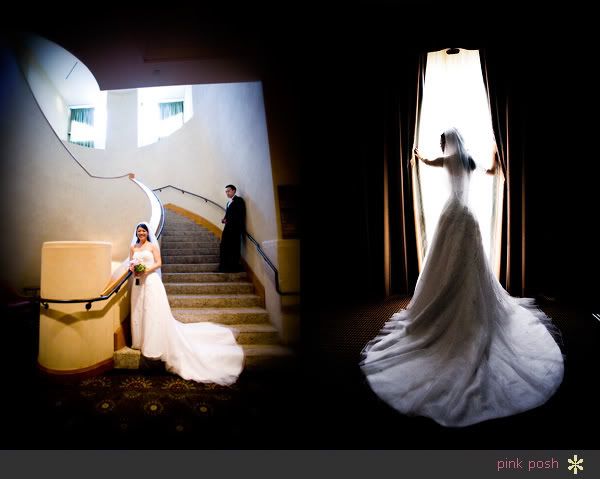 The lovely ladies....



...and the boys. :)



Some details must haves...one: gorgeous flowers



Two: beautifully decorated ballroom for the ceremony site... with a ridiculous amount of chairs.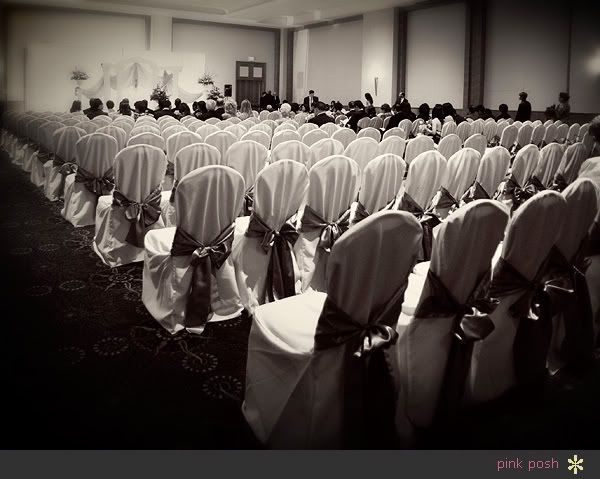 Three: a lovely young lady playing the harp...of course! :)



Justin's view of the bride's entry ...and mine.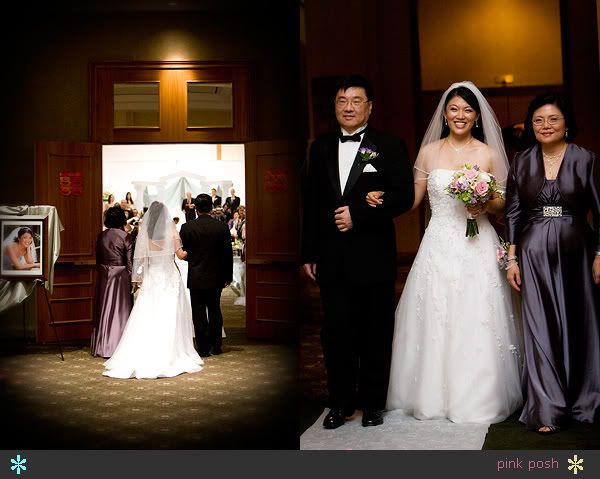 I love Leian's expression here during the exchange of rings..



I was so glad to catch this...it's not very often bridesmaids hold their bouquets exactly the same height during the ceremony!!



The final blessing.



Their first kiss and exit.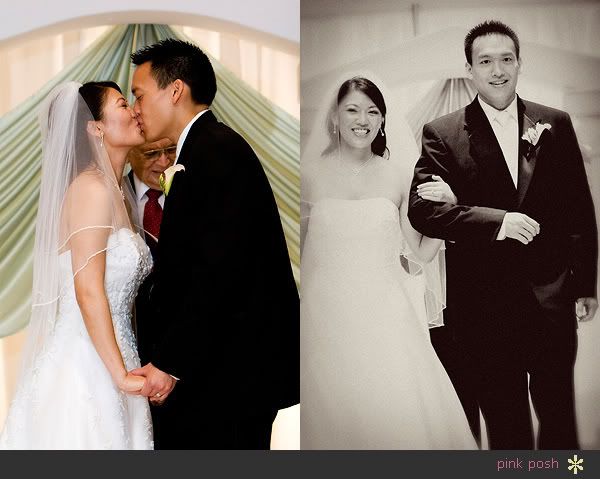 The wedding party.



Must have...prom poses :oP~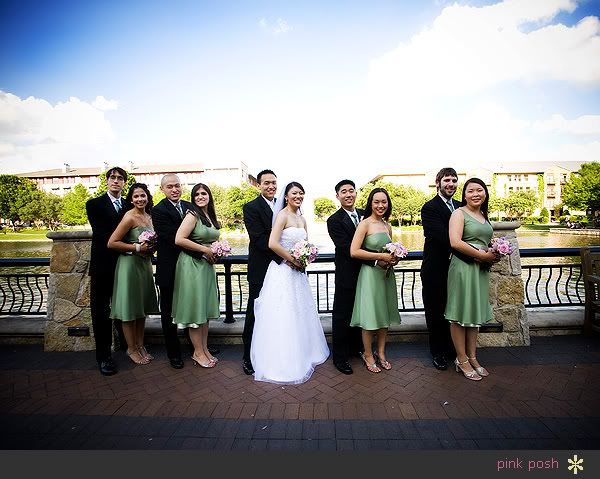 One last picture of the wedding party.



The wedding rings...



The yummy wedding cake...and their second kiss as Mr. + Mrs.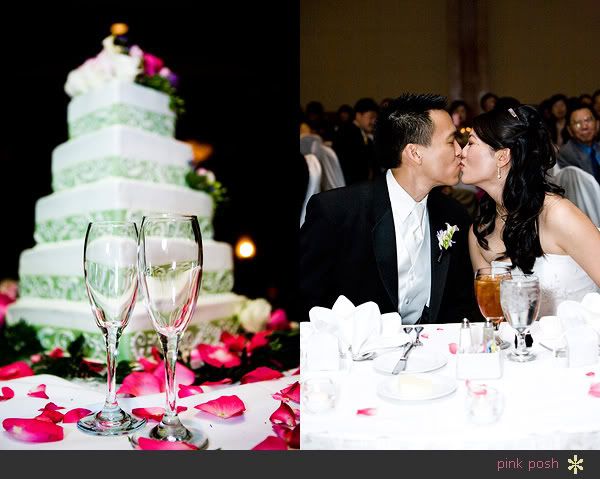 Their first dance. It started out nice and slow, but ended with a little bootay shaking....can I say this is now the fourth must have at weddings? :)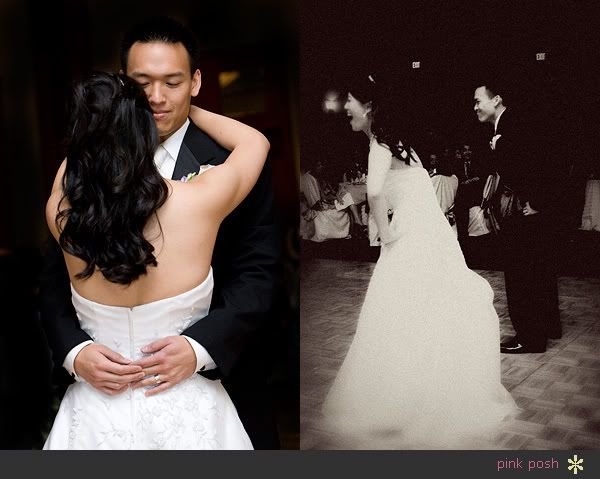 During the toast, her bridesmaids revealed that Leian used to dance around with her pillow to the music of....



THE BACKSTREET BOYS!!!!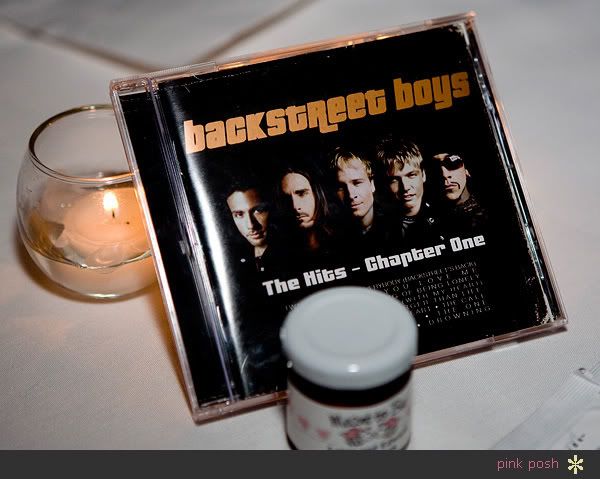 But Leian didn't mind her secret being revealed. (Seriously, who hasn't secretly pillow dance to BSB? and ponder on the "meaning of being lonely?" Leian, ponder no more. :oP)



Right before the father and daughter dance, a BLACKOUT occurred!! The blackout lasted over an hour...which had to be the DJ's worse nightmare!! But I have to say, Leian and Ed had the most awesome guests...one lady sang a beautiful song so Leian can have her dance with her father. And after that, their guests took turn singing songs (from Bohemian Rhapsody to Baby Got Back!) for entertainment and dancing.



How cute are these favors?!!


...and plent-tea of more cuteness.



One more picture of the cake table with pinspotting. :)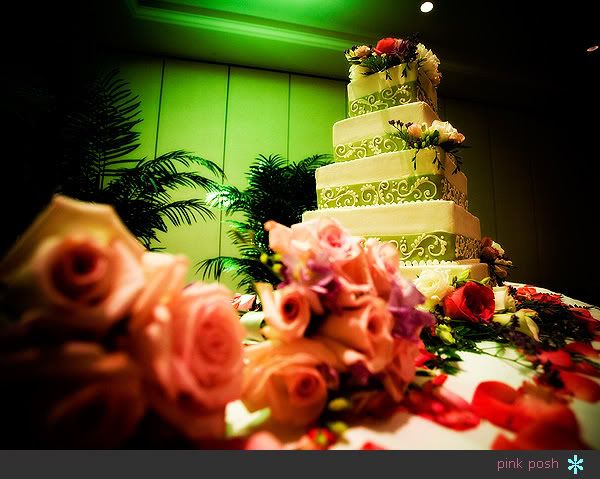 Finally!!! The power came back on...and the party continued....



...which gave these two guests the opportunity to have a dance-off all night!!!! Totally amazing! I would show you the head-spin moves...but that would be total overload. :oP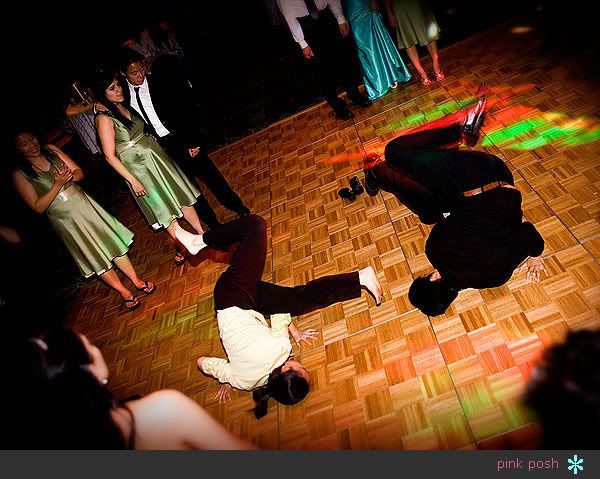 An after party picture...Ed and his boys. :)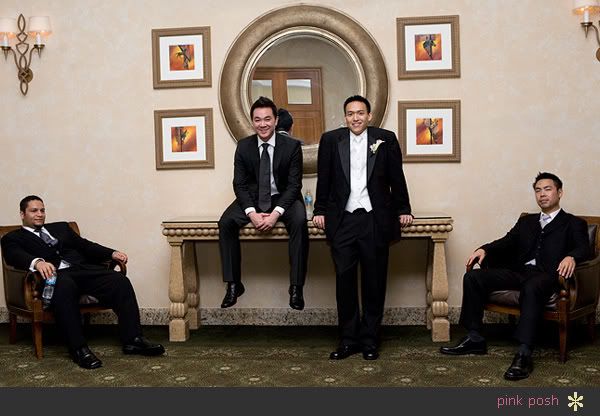 At last, I finally got a moment with Ed and Leian for some quick romantic pictures.

Leian + Ed, you guys are serious rockstars! It was such a pleasure documenting your wedding day and being reminded that even though there's no lights or music - and things aren't going quite as planned - all of that stuff is minor at the end of the day. Really, who needs electricity on their wedding day anyways?? :) Here's wishing you guys a happy and blissful married life!!