Session Date: March 15, 2009

It was really cold. And it was raining pretty bad up where we were at. I was actually waiting for a phone call from Rachel saying that she wanted to reschedule her e-session. But the call never came. My family asked me if I really was going to go on a shoot in that weather, and I told them that I haven't received a cancellation yet so I'm going to go and then we'll figure out the rest later. By the time Thurst and I got downtown, it had turned into just a drizzle...and really wasn't all that bad. Rachel and Ryan showed up and since it was dry-ish, I figured that we best shoot outside for as long as we can. I asked if they had umbrellas, and they showed me two really sad, small umbrellas...but stalkers, I have been waiting for rain! I really wanted to shoot with this umbrella I purchased about two years ago...and I had hoped that because it was raining Rachel may have come in rain boots. Well...I would say 1 out of 2 isn't bad. One day though, I will do shoot with rain boots theme. :) By the way, Rachel made this blog easy for me, because she recently asked for some of her favorite images for a guestbook she's putting together. So, all these images are actually of her own selections. :) (Originally, I had an entire idea to shoot their engagement session inside a 7-11 convenience store, since that's their wedding date...but when I ran it by Rachel during our initial consult...I could tell she wasn't feeling it. Yet. There's still the wedding day....)

Stalkers, meet the lovely Rachel and fiance, Ryan. Plus, my umbrella that I finally got to use. :)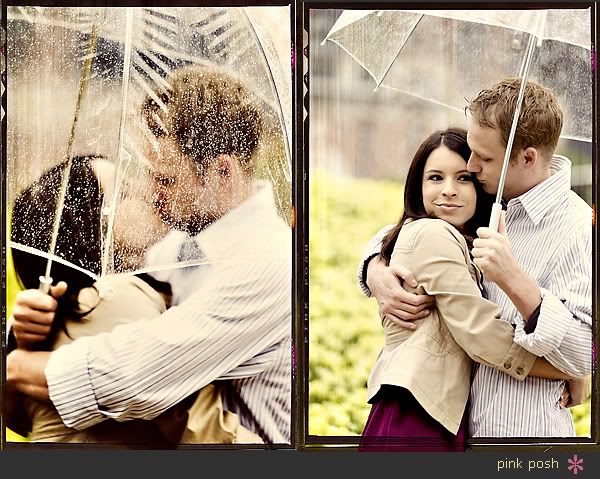 We started the session down at Discovery Green...and when I have shot there previously, they were real sticklers for us getting a shooting permit...then when we FINALLY decide to do something by the book and ask to get one..they told us to go ahead and shoot and if someone ask, just tell them you didn't know. Really? Really?!



Ryan said he was a little bit camera shy...but I think he did amazing. Plus, I'm sure having a hot fiancee helps the shooting go faster too.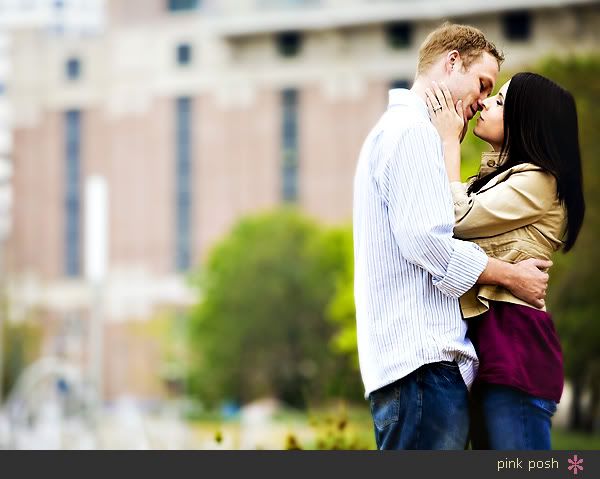 The picture on the left is one of my favorite of them. :)


It started raining again. And it was cold.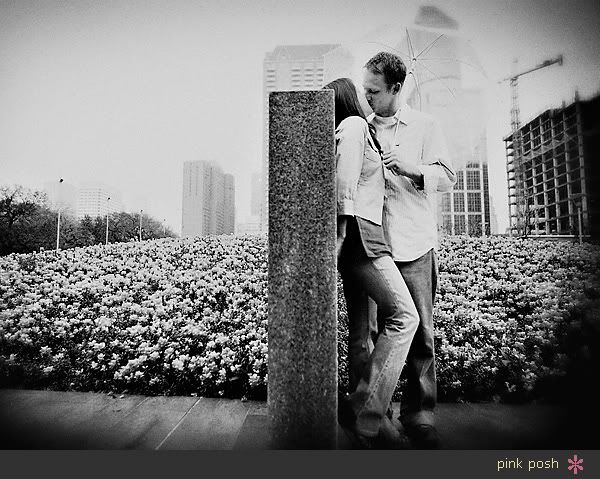 These makes me smile. :)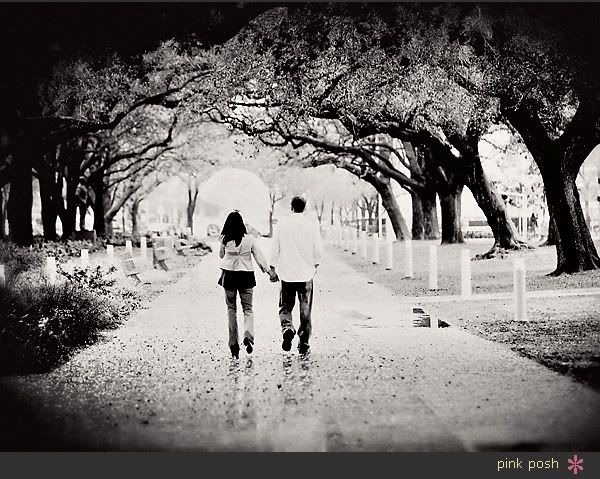 When Rachel and Ryan changed into their second outfit, she asked if we would take anymore outside. I had intended to take them somewhere else (outside)...but apparently Rachel had chosen a little black strapless number...and well, not quite heat-generating enough to continue an outdoor session. So we stayed inside the hotel....shooting secretly so we wouldn't get kicked out.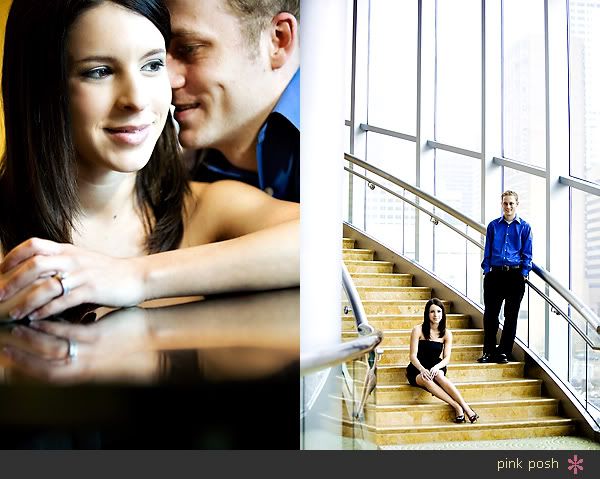 Dresses with pockets. I love them.



Another favorite. I have plenty of them. :oP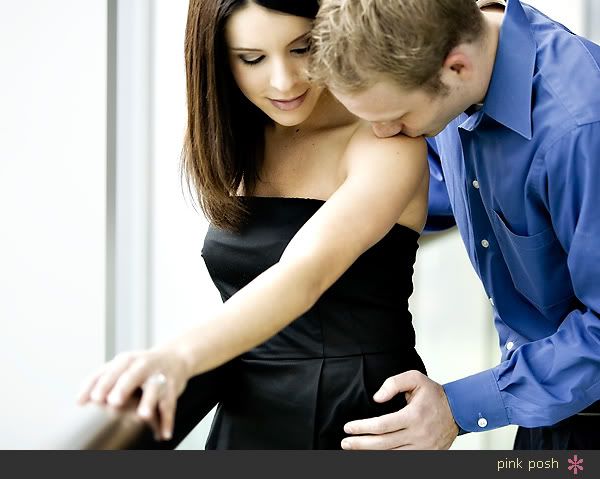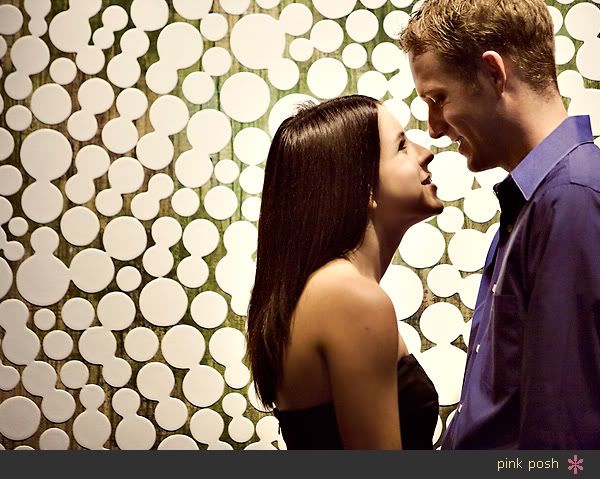 I tricked them to go outside by saying we were only going to the garage...:) (By the way, when I was working on their images, I started noticing how buff Rachel is!!! She's tiny but I think she is probably pretty deadly.)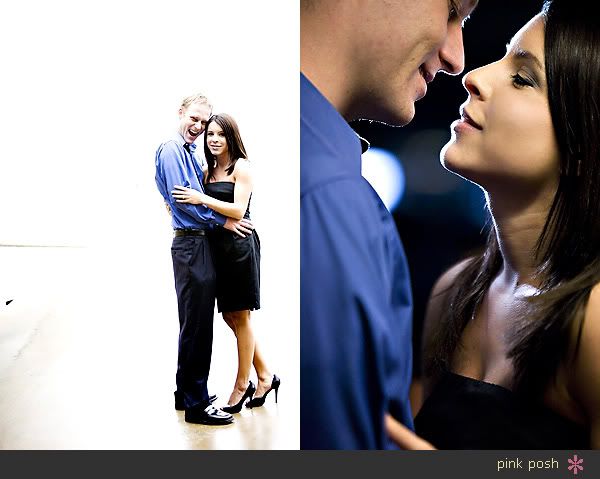 :). Enough said.



Rachel...I just want to point out that your little red umbrella is no match for the Houston storms and wind. :)