Wedding Date: June 14, 2008
Photographers: Mariae

*

and Vince

*


Ceremony: St. Vincent DePaul
Venue: Kim Son Ballroom at Jefferson

So, on the weekend of my wedding anniversary, Crystal+Josh exchanged vows at St. Vincent DePaul down in the medical center - which turns out to the be exact same church my husband and I did just three years earlier! This was actually the very first time I "shot" there and it really was fitting. :) So, one thing about Crystal is her OCD list. (I'm sorry Crystal, but your list really is OCD :)) A couple of weeks before the wedding, Crystal emailed me her family formal list (which we require couples to provide to us) - but she went wayyyyyyy above and beyond and provide pictures of the people as well as comments on the side and why she wanted pictures of these people. Her sister told me that she had a master list of all the lists she sent out to everyone. Stalkers, that's crazy organized!! It was actually really fun to go through her list and read all the comments. :) So, I know there's A LOT of stalkers waiting for some pictures of the wedding (I met several of them in person even!)........

To start off - I want you guys to meet Josh and Crystal. :)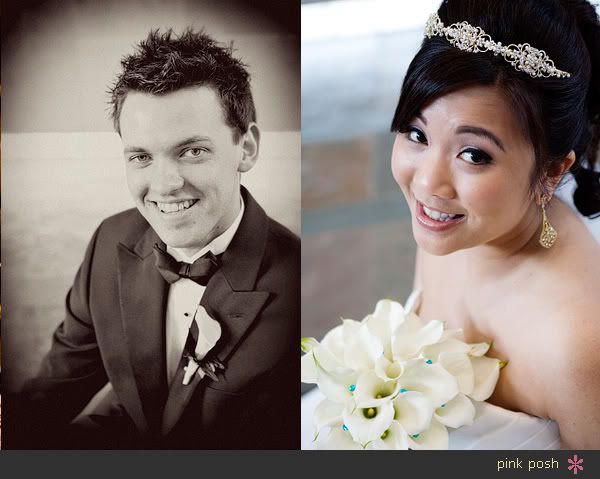 Getting ready for the first look...for the wedding...for the party. :)



Some shoe love!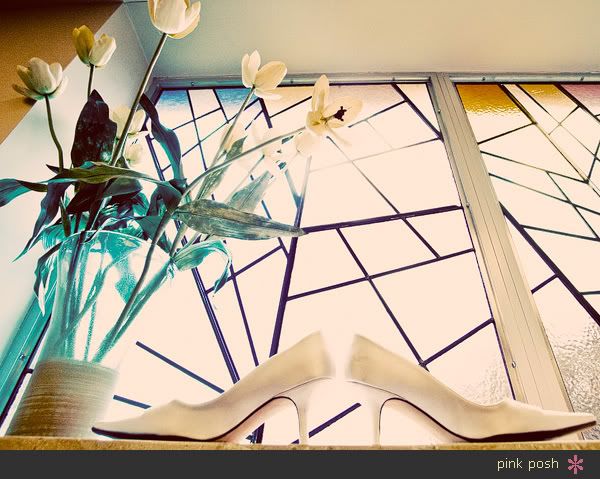 Crystal and Josh decided to do a first look as to maximize time for family formals/wedding formals. I set up the first look in the foyer of the church. First look and first hug. :)



The bride about to enter the church. :)



During the ceremony, I was able to travel on both sides of the church. Vince covered the balcony angle. :)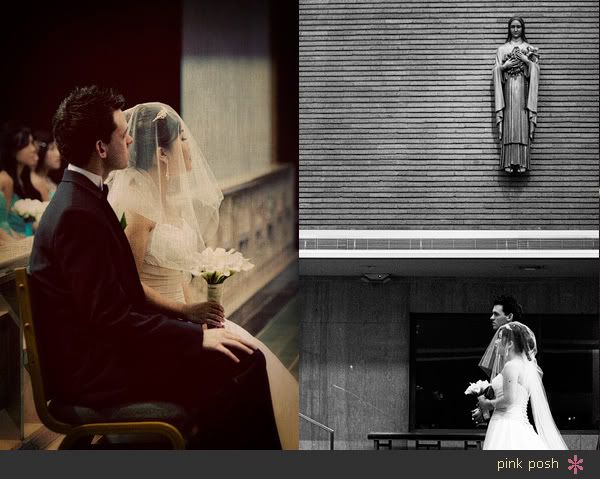 Church detail.........and the sorta first kiss? :)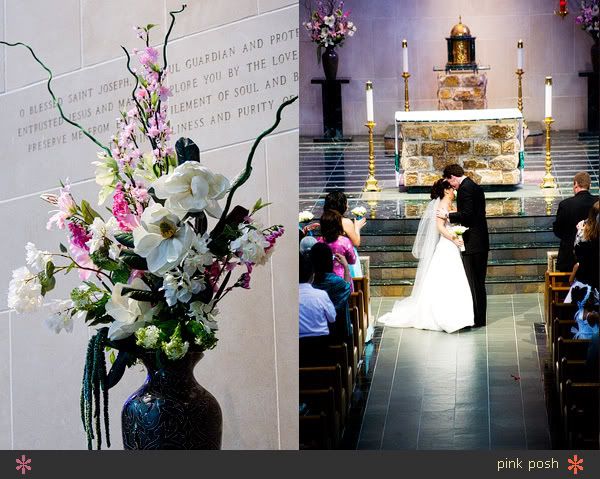 Crystal with the gorgeous flower girls. :)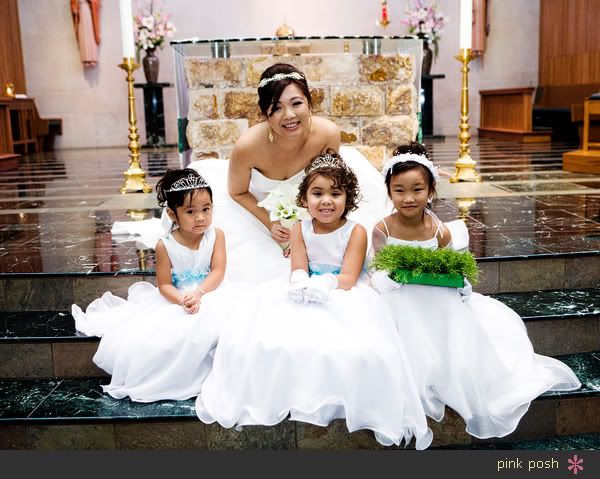 The wedding party.....with at least two blog stalkers. :oP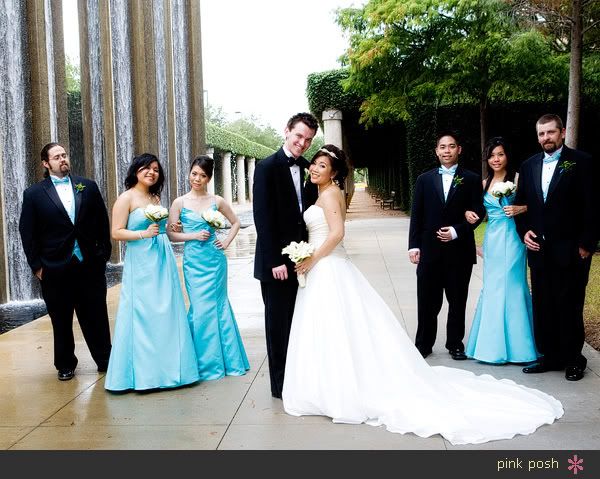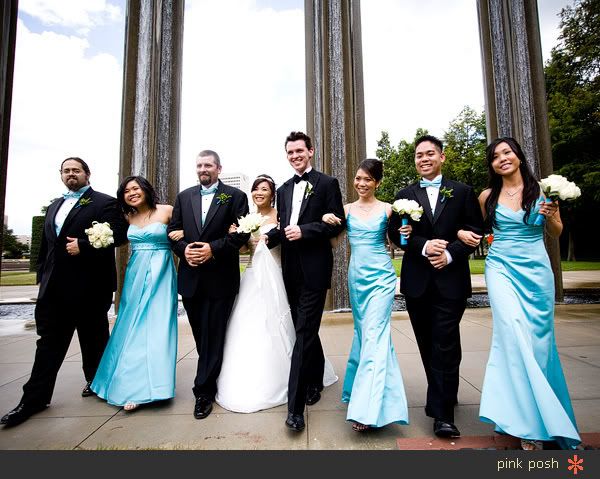 So the wedding day threatened rain.......and we quickly shot some quick bride/groom formals before we got caught in any crazy Houston rainstorm!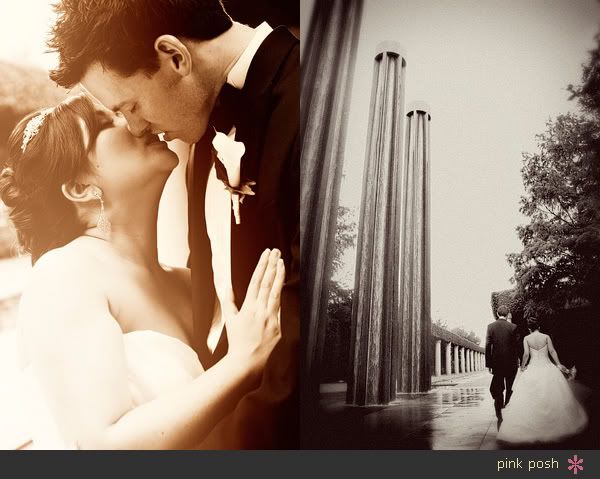 The cake and the outside of the venue. :)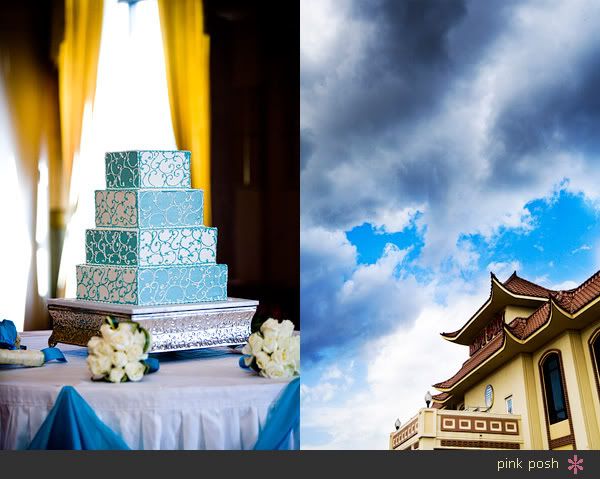 ..and the inside of the venue!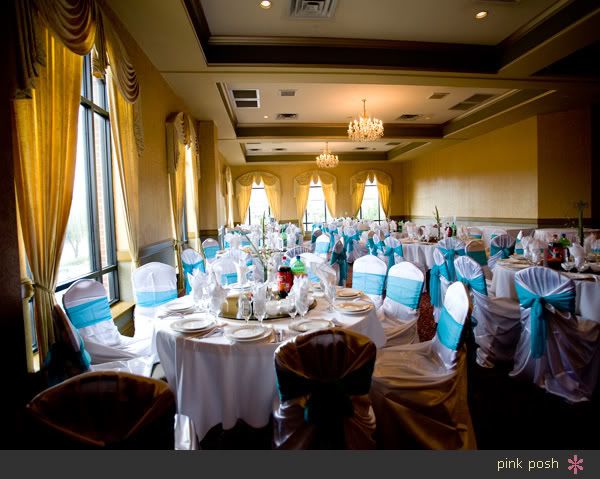 The wedding rings on the plastic groom doing the robot! HA HA.



Crystal and Josh gave away ginormous cookies as party favors. No, the rings didn't come with. :oP



Some more quick bride/groom portraits at these floor to ceiling windows at Kim Son. I couldn't decide which I liked more. :)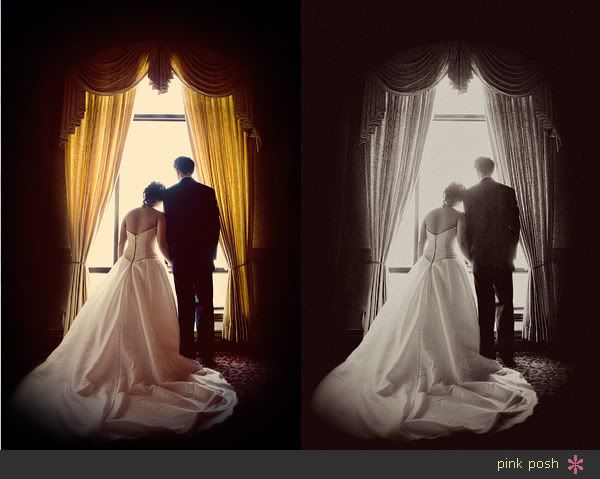 So, at most traditional Vietnamese weddings, the bride and groom typically goes around and toast each table. But.......before they get their wedding "gifts" the guests can make the couple perform "tasks" to earn their gifts. Here, Josh is made to put some ice in his mouth...transfer it to Crystal and Crystal had to prove the transfer was successful.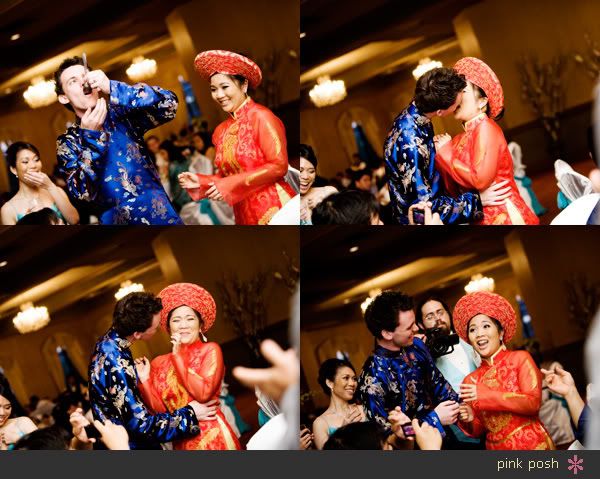 A real moment while Crystal and Josh was waiting to do the cake cut.
Crystal and her dad in a huge hug. This is my favorite picture from the night.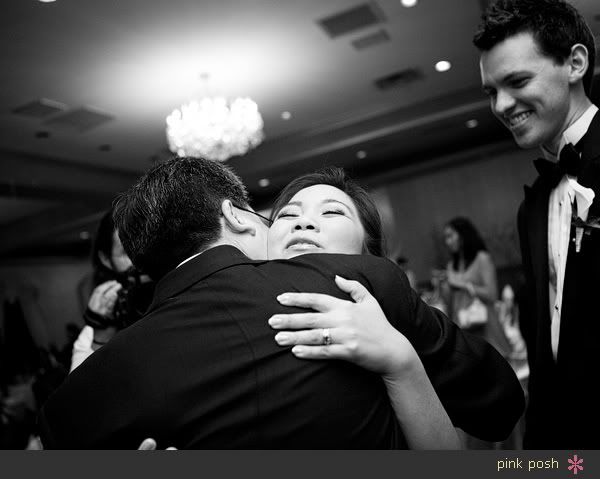 Crystal and Josh didn't do a first dance..........rather, I asked them to dance at least one song and they decided to humor me. :) Thanks guys!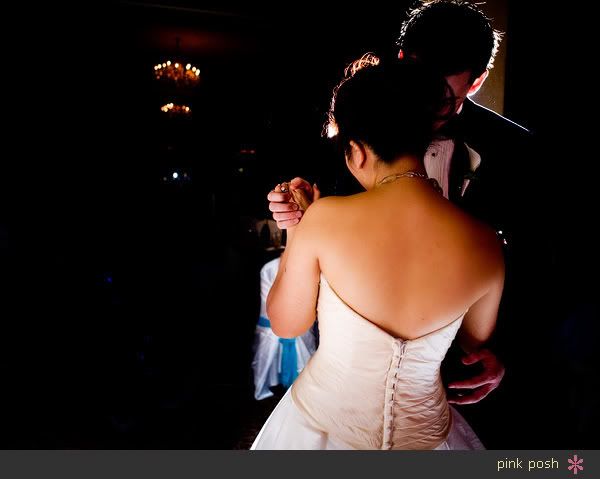 So, since I met several blog readings...aka stalkers at this wedding, I decided that they need some blog love! Meet blog stalker #1. She is actually the bride's cousin AND first starting stalking during
Alice+Long's
wedding - almost a year ago!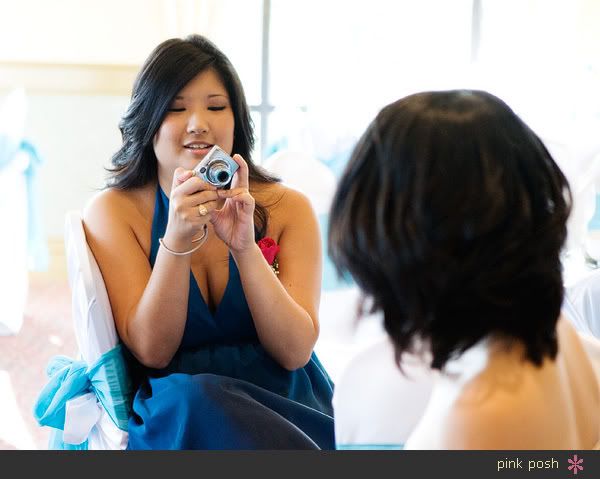 Meet stalker #2, the bride's sister. I actually already knew stalker #2 even before we started Pink Posh. :)

And finally, meet Stalker #3. My first known "male" stalker and on Crystal's OCD list, she listed him as a "huge fan" and was on her must-take list! Oh, by the way, the pictures of stalkers #2+3 are when they asked me if I wanted to go outside and see how they wrapped the groom's car in toilet paper...then they proceeded to graffitti wishes on it. :)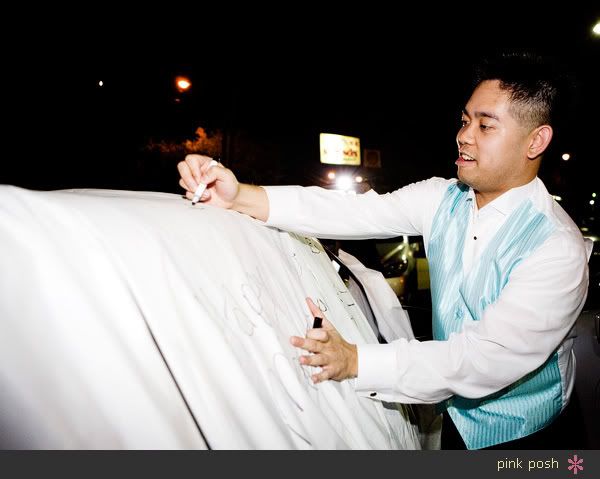 ......and finally Crystal being attacked by some of her closest friends. :)



One last image of the bride and groom to end the post. :)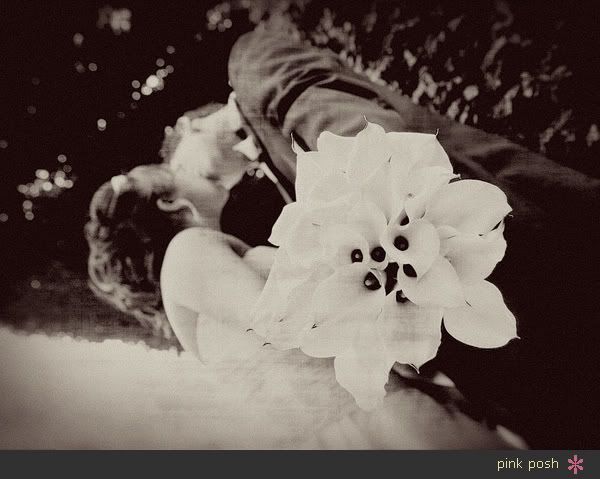 Crystal+Josh, you guys are sooo fun to work with...despite Crystal's crazy OCD list. :) Congratulations and the best to you guys. :) Stalkers....thanks for letting me hang out with you guys and making me feel semi-famous. :oP