Wedding Date: July 4, 2008
Photographers: Hali

*

and Mariae

*


Venue:
Nature's Point

Transportation:
Lakeway Legacy
Officiant: Mike Rinehart

Finally! I am up to date on my weddings......and not only that, Sonia and Anthony is FINALLY married! Sonia and Anthony have been dating for 10 years (yes, an entire decade) and engaged for about three of those years?! So really, it was time for them to do something about their relationship status. :oP They were actually married in a private church ceremony about a month earlier - but they really wanted an outdoor wedding in the Texas summer heat - so they got married to each other all over again! I think that if you have been together for 10 years, and you want to get married to each other once a month - that's totally acceptable. :)

Can't start off a July 4th wedding without our American Flags (and a rainbow!).



Anthony and Sonia. :) FINALLY!!! (Stalkers, quick fact about Anthony - he can't turn left. :oP)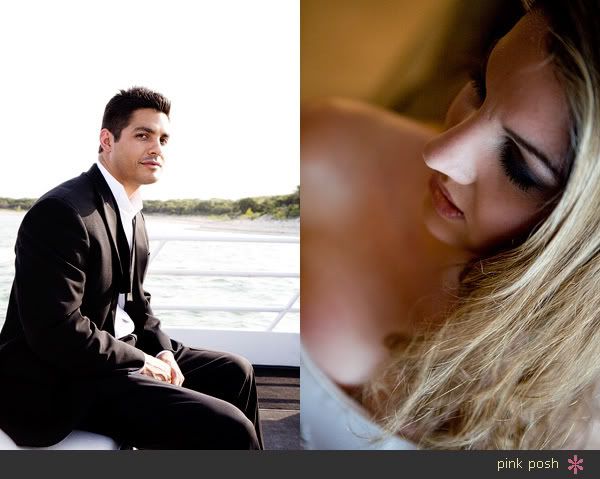 Anthony and Sonia decided that because most of their guests were from out of town, they wanted to give their guests a unique wedding experience - as well as hold them hostage until the end of the wedding (har har!). So.....they had Captain Chris (my new best friend!) transported them on his yacht to the venue. Hali shot the image of the boat when it was just a few hundred yards from Nature's Point.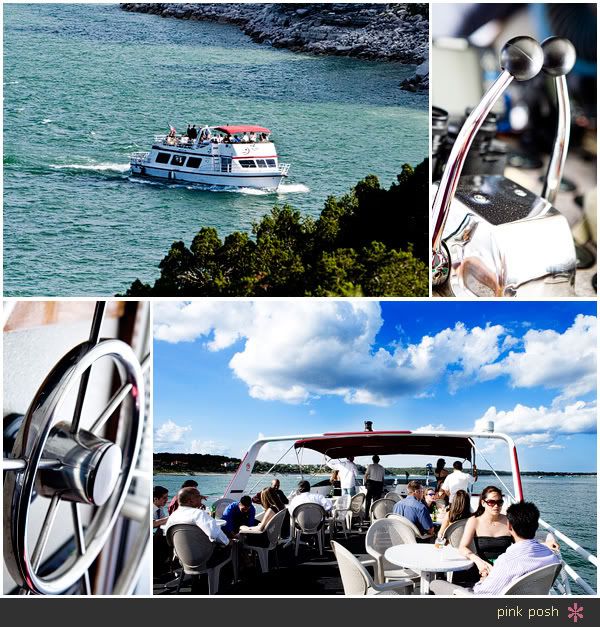 Arriving at Nature's Point. (I never knew that Nature's Point had their own boat dock!)



..soooooooo after the boat landed - we had to climb these monsters. Seriously, I thought there was a fine print clause in our contract about the photographer not having to climb miles and miles of stairs. And while the guests (including myself) were rockclimbing.....Sonia was being pampered upstairs. :)



I like her hair here. That's why I'm posting this picture. :oP....No really, I wanted to show you a BEFORE...........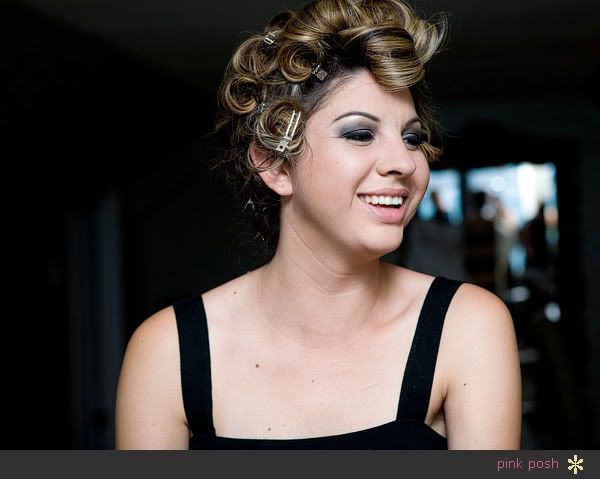 ...and AFTER. Yes, I do require all of my brides to be breathtaking on their wedding day. :oP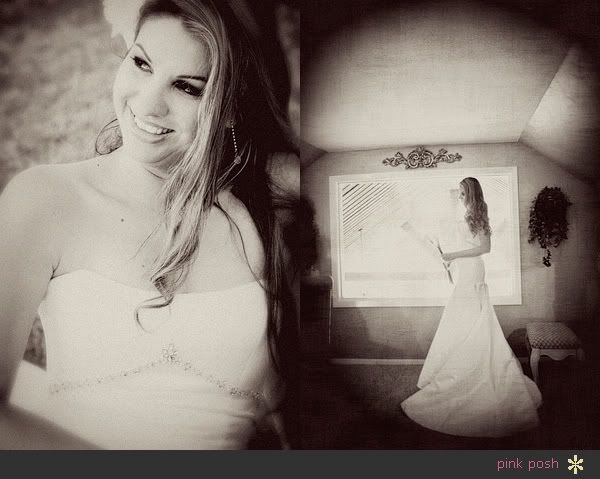 Ceremony details. So, as is with most weddings...the ceremony started a little bit late (mainly because a certain person showed up late.......I'm not pointing fingers ---> Anthony) - but it worked out because we had the ideal light to work with...and look at the skies!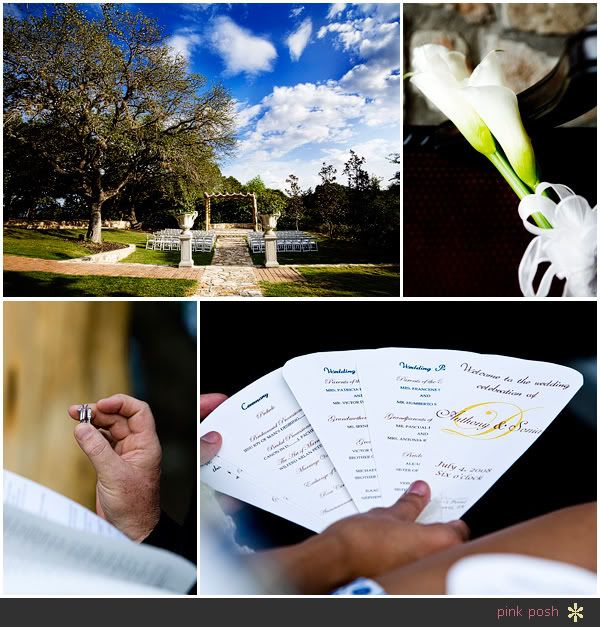 Sonia's being walked down the aisle by her grandfather. I love love love this picture. If you look closely, you can see Anthony's grandmother peeking out to take a look!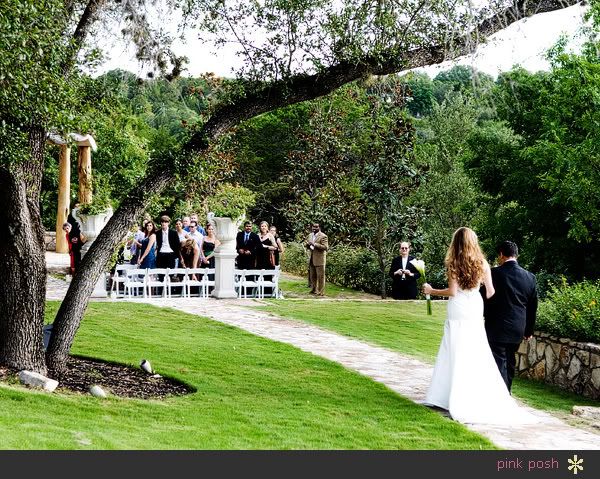 The ceremony.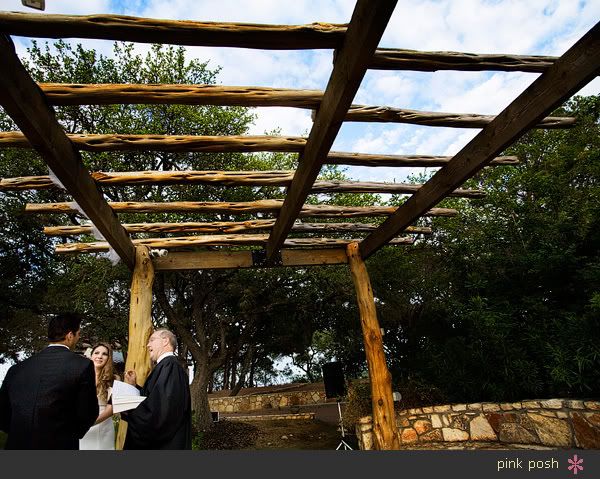 Sonia and Anthony decided that they were going to write their own vows..........well, Anthony wrote a whole front and back page..........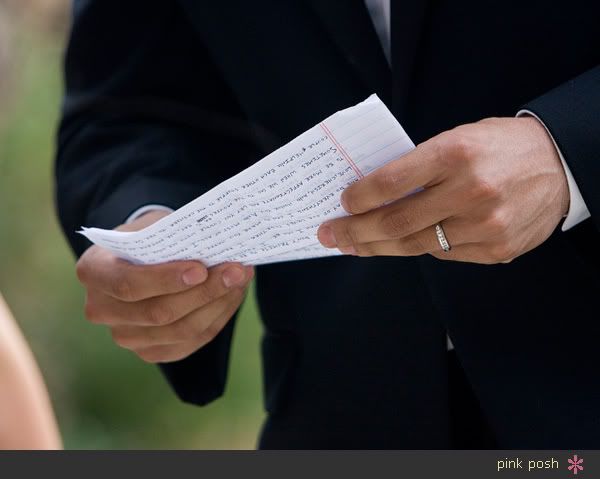 He started by letting Sonia know that he is not a "eugoogoolizer" and therefore this is a not a "eugoogoly." Or did you think he didn't know what a "eugoogoly" is?



....Sonia during Anthony's non-eugoogoly. I'm thinking Sonia got a little bit emotional while Anthony read his vows to Sonia. :)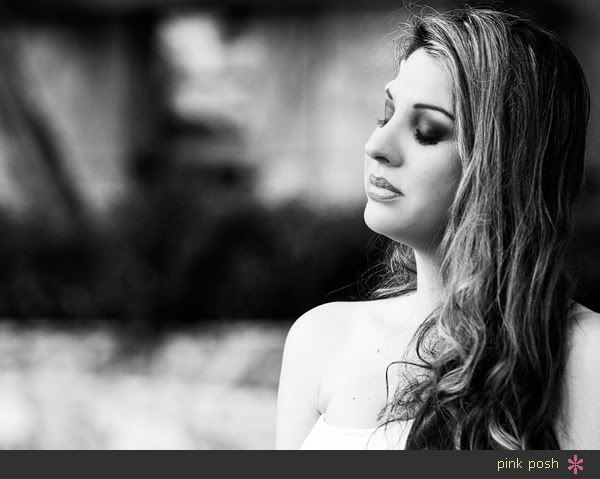 The first kiss - well, for THIS MONTH's wedding at least. :oP



Ceremony exit and a little hop in the air!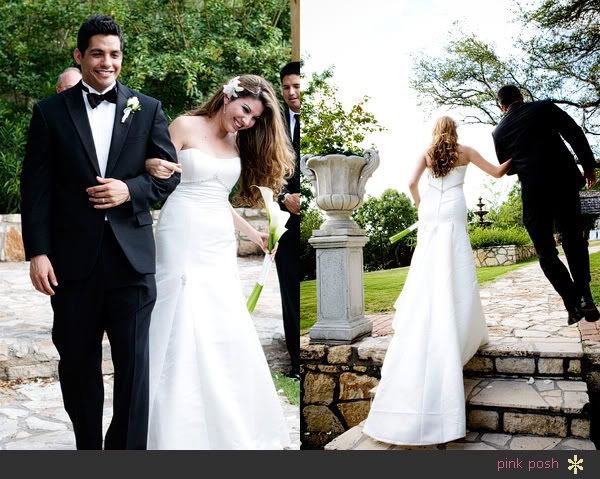 The wedding party.......aka The Bride+Groom's siblings. :) This makes it easier on me because I can knock out family pictures and wedding party pictures in one sitting! :)

And of course......wedding portraits. :) Just your normal everyday must have wedding day portraits. :)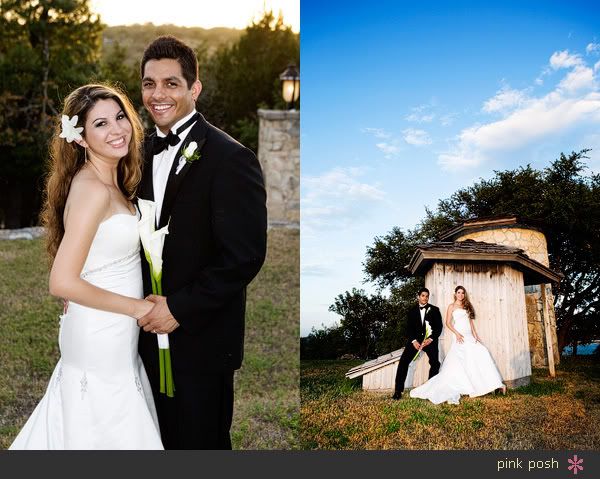 ....and Hali got one of them laying on the top of the earth. :)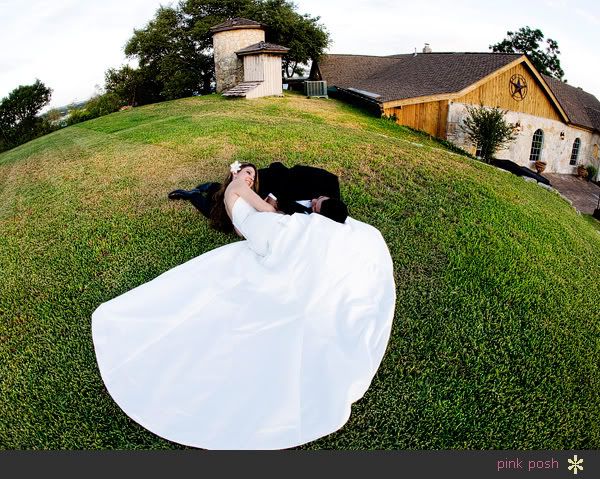 I decided that they needed at least one naughty picture. :oP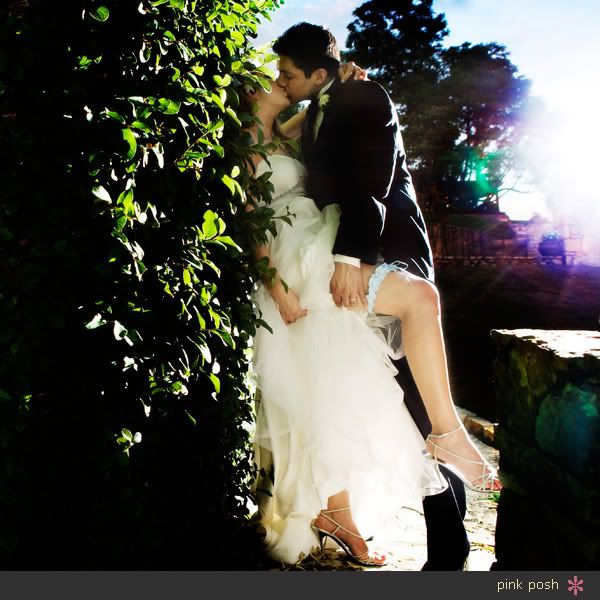 ...maybe two. :) Then Anthony - on his own accord, picked up his wife and hauled her into the reception. :)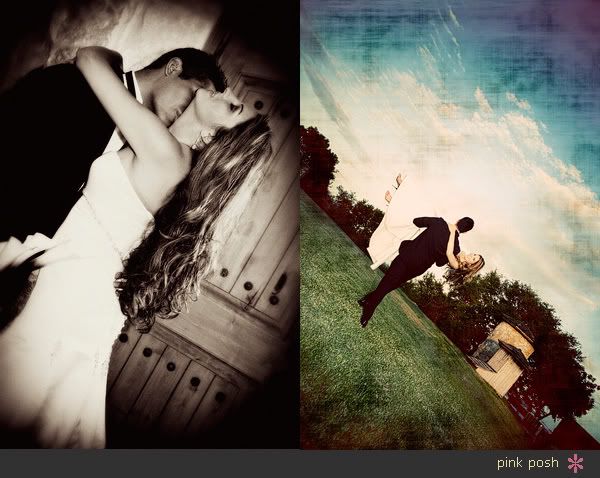 If you have never been out to Nature's Point, they have a beautiful patio that protrudes over Lake Travis.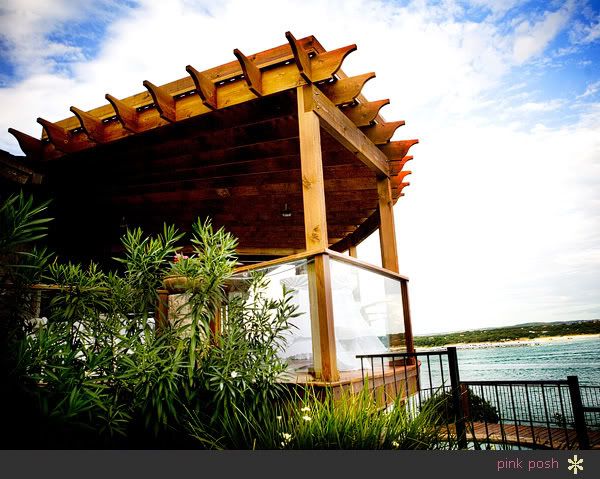 I heart their wedding band and their whole vibe! (Sorry, I don't know the name of their group!)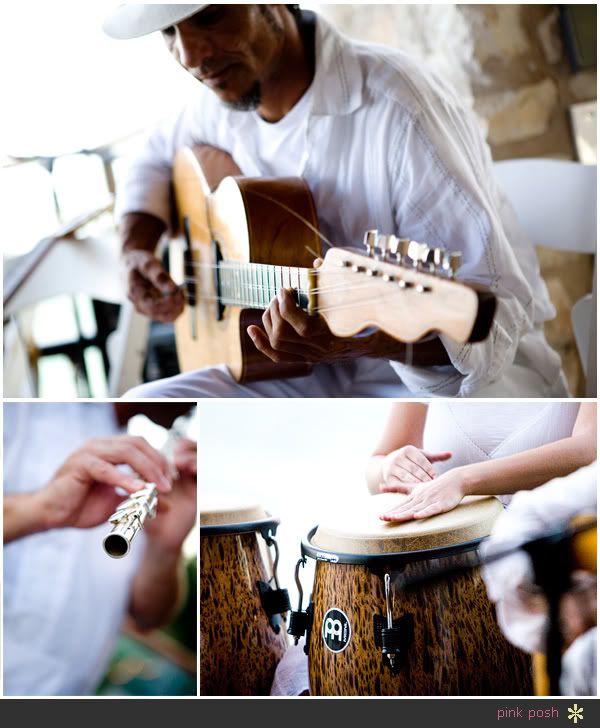 "S" for Mr. and Mrs. Soto. :oP



......So, there was this entire series of the bride and groom cutting the cake. This is the after picture when the cake was smashed. Check out both of their cakestache. (Fun fact: Anthony wanted an ice cream cake - in July. Sonia vetoed it.)



And Fourth of July wouldn't be complete without some fireworks.... :) Sonia and Anthony decided to keep their reception really simple. No bouquet, no garter toss. Just some cake and dancing. :) Anthony is making that face, because he's actually singing to her. :oP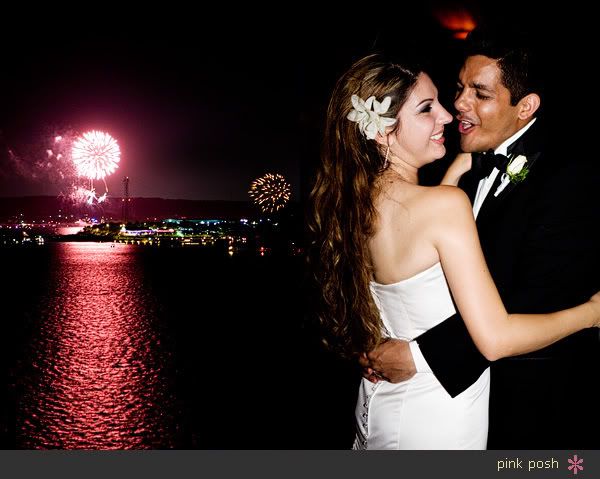 Short sparkler exit. :oP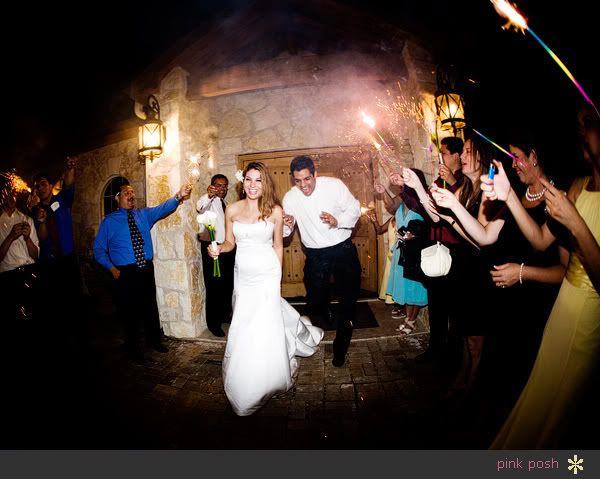 Sonia and Anthony...we had a fantastic time at your wedding. :) You guys do throw the best Fourth of July party ever! :oP. Congratulations on finally making it down the aisle. And Anthony.....just wanted to give you a little bit of advice - although I'm sure you won't need it. Being an ambi-turner will take you far one day. :) You might want to think about that. :oP